Growing Women In Coffee is a project managed by Marion Ng'ang'a, an agronomist employed by Fairtrade Africa.
She tells us how the programme has helped empower women coffee farmers and now, in its third year, launches the first of a new brand of coffee grown by women.
"I am desperate that this project succeeds." Says Marion.
"Firstly it's about the women, but it's also about the whole community. Giving the women economic empowerment – allowing them to own and nurture their own coffee bushes – means they can learn and help others learn. The impact of this is seen in the quality of the plants they grow, socially in the community, and especially in the glow on the women's faces. And now we have a product to show for all their hard work too.
It's personal
"I only remember my own mother as an old woman. You could see the strains of hard work across her face. But now the women I meet who have tended their father's and their husband's coffee bushes for years smile. They are proud. They all talk about the women who become a central pillar of the community; the woman who can go into the town and buy new clothes, clothes that are clean because they aren't dirtied by the black smoke of the wood fires.
"Part of the project identified a need to reduce the use of wood for household jobs like cooking and cleaning. Women were spending up to 20 hours a week collecting wood and lighting fires for their stoves. Their whole houses were full of smoke, their cooking pots were black, and trees, the source of their firewood, were becoming a rarity."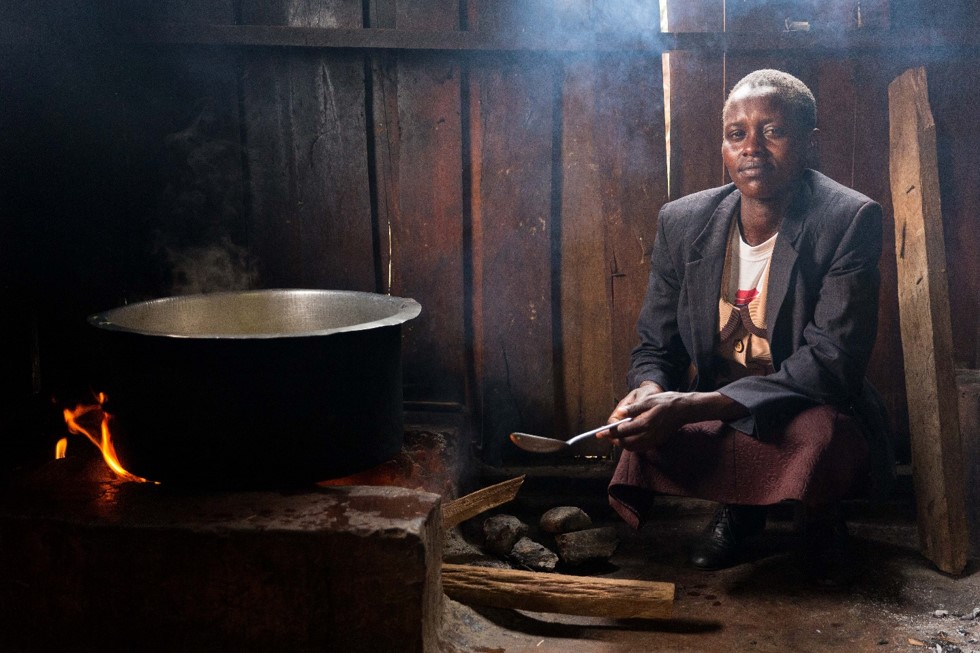 Gas for good
"When I began on this journey we didn't have anything to tell to the women. So we asked them what they needed."
Biogas units were constructed as a result of this consultation. Initial funding meant that there was a 75% reduction in the volume of firewood collected (equal to over 1,000 tonnes of wood a year) and 60% reduction in the time women were spending collecting wood.
"The biogas might seem like a big investment, but the ripple effect this has had is amazing. Even the men are interested now in what's going on in the kitchen!
"There was a big problem with inhalation of the black smoke from fires. The biogas is much cleaner. One woman bought special new pots to use on her new biogas stove because they won't be blackened during cooking. There is also improved hygiene in kitchens and on the farm and we're already seeing fewer respiratory and eye diseases.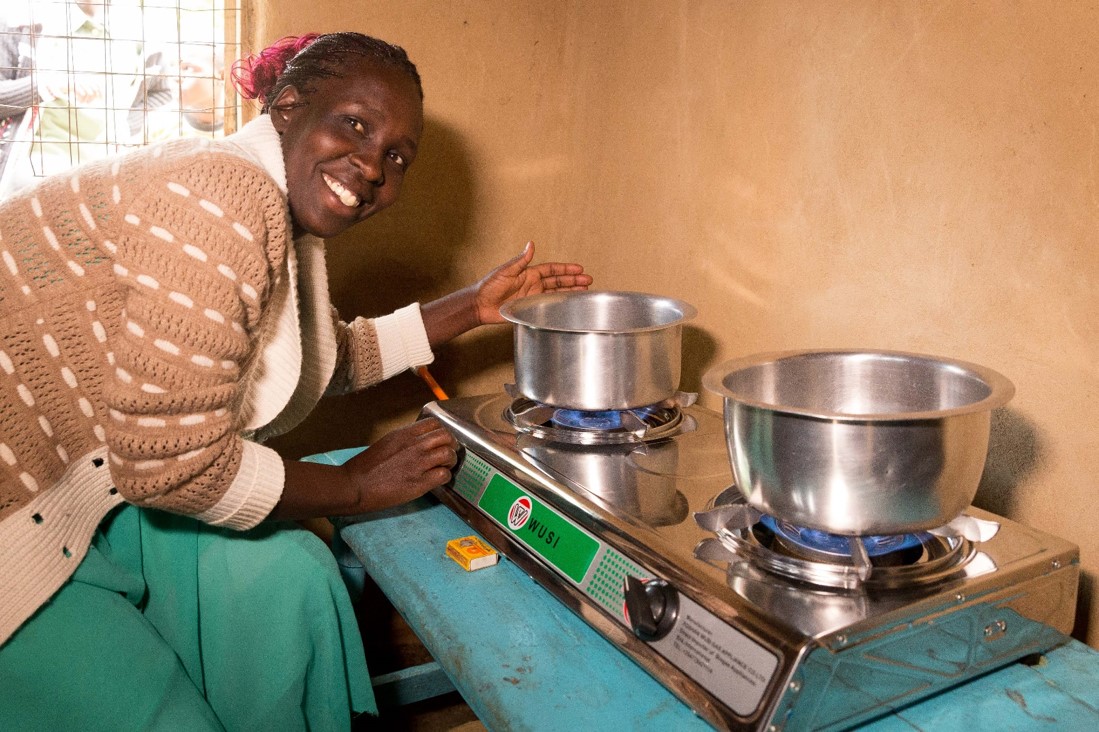 "We've been able to train up more young people too. To build biogas units we need biogas masons. 34 unemployed youths – 8 of them women – were recruited and are now able to work wherever new units are required.
"Although there are still challenges with women working in men's roles, the whole project has only happened because of the men's support. At first the men were suspicious about what was going on in our meetings with the women, so we invited them too. There are now 450 women and 105 youths participating in Kabng'etuny & Kapkiyai cooperative societies. 2 women are board members.
Next steps
"We need to ensure the project continues, and can become profitable without funding. We have just launched the first coffee grown by women in Kenya."
The women's coffee is currently on sale in Kenya.
"It is called Zawadi coffee – the Swahili name for gift. Because the coffee is the gift that is giving women back their lives."
Read about Fairtrade & gender equality
read more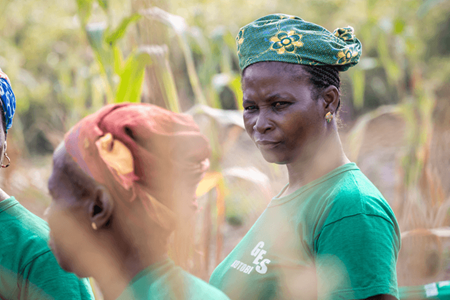 Invisible Women: The Unrewarded Labour Behind Chocolate
6 March, 2020
Imagine having the money you earn from growing cocoa compared to a bar of chocolate.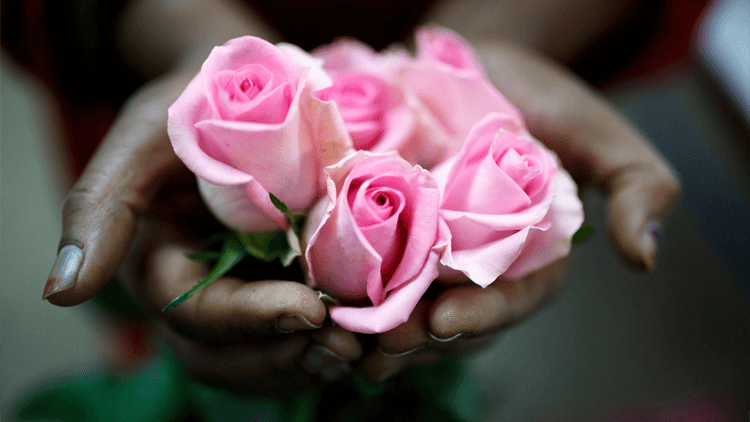 6 Reasons why you should buy Fairtrade Flowers
14 February, 2019
Did you know that during colder months, when you buy a bunch of roses in the UK, they are often grown in Africa?