Dates: Monday 18th September to 27th October 2017
Location: Goldsmiths' Centre, 42 Britton Street, London EC1M 5AD
The striking display of photography and jewellery tells the story of a piece of jewellery from earth to wearer and all the people in between, reflecting on the impact of ethical practice on materials, people and planet.
Curated by experts in the jewellery field and breaking new ground in the industry, the selling exhibition curated by Fair Luxury features new and established makers who are redefining luxury – demonstrating use of Fairtrade and other responsibly sourced materials, in synergy with the highest standards of skilled craftsmanship and design. It will cast a fresh light on what ethical luxury means, and seeks to reawaken the audience to the wonder of materials, creativity craftsmanship and provenance with a new perspective.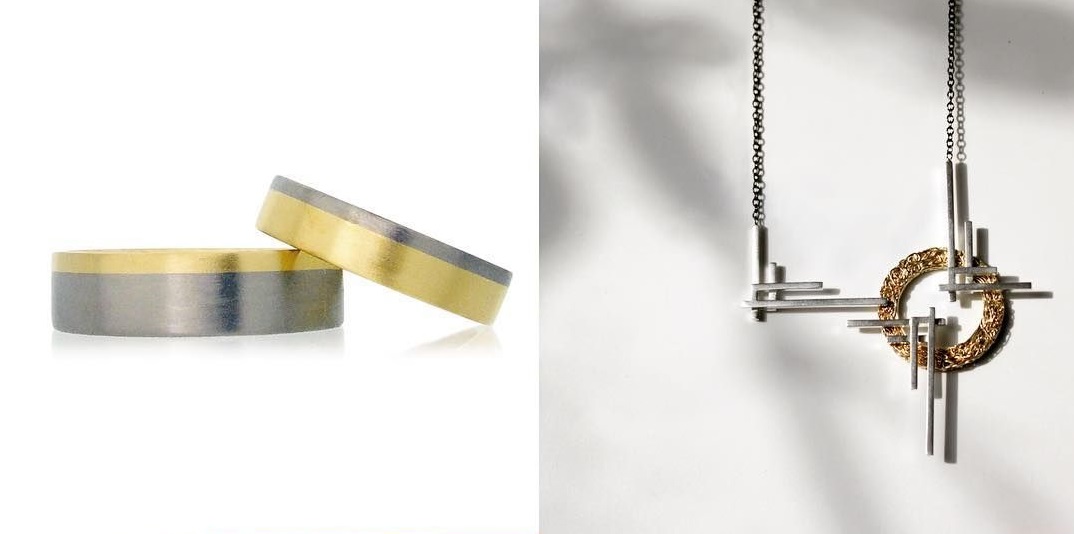 Ian Berry's images provide a visual backdrop to the jewellery display, giving a glimpse of the reality faced by some mining communities in Uganda, and their journey with Fairtrade to improve their lives.
The camera of Ian Berry has recorded ordinary lives in extraordinary circumstances from 1960 onwards, and now he turns his prestigious lens to Fairtrade gold.
In late October last year Ian applied his signature traits to the mining sector for the first time, taking a range of photographs to capture the intricacies of worlds at different ends of the supply chain and to raise the profile of the need for a sustainable gold sector.
He first visited the small scale mining communities, spending time with sites in East Africa, and capturing the harsh and human realities of their day-to-day work. Next Ian focused on the intricate work of gold makers in the UK, celebrating their work and artistry and – at the same time – contrasting the measured surroundings of their environments with the more rudimental landscape of small-scale mining.
The exhibition is free and will open to the public for one month.
On the evening of 20th September 2017, Simon Rainer, former Chief Executive of the British Jewellers' Association and Director of the Responsible Jewellery Council, will facilitate a lively panel discussion at the Goldsmiths' Centre with top profile industry experts: Kate Lewis from the Fairtrade Foundation, Pippa Small of Pippa Small Designs, Creative Director and Foundation of Fashion Revolution Orsola de Castro and journalist Tamsin Blanchard. The evening talk entitled Creative Links: Redefining Luxury Talk will discuss how sustainability and social responsibility are no longer optional for luxury brands – they are essential. For tickets visit www.goldsmiths-centre.org