If he's still a little unconvinced show him you're helping dads around the world, with a Fairtrade gift this Father's Day, 18 June.
Whether you choose Fairtrade wine, chocolate or a more unusual gift, you know that your dad's present will have a knock on effect to other families too. Fairtrade is helping fathers in developing countries support their families by securing a better deal for farmers and workers. More than 1.5 million farmers and workers are represented in the Fairtrade network, across 60 countries. They produce everything from cocoa to cotton, giving you a fantastic selection some of your dad's favourite treats.
Here's Your Five Father Favourites
Brand new Fairtrade chocolate from Chocolate and Love
Dad will love this colourful and delicious new chocolate selection. All of Chocolate and Love's cacao, cane sugar and vanilla originate from Fairtrade certified cooperatives in Peru, the Dominican Republic, and Panama. The packaging is hand painted, with inspiration flowing from the striking landscapes where the cacao beans originate.
The award winning range includes: Rich Dark, 71%, with refreshing hints of red berries naturally coming through from the cocoa beans, a tangy orange spin on 65% dark chocolate or 55% dark chocolate with caramel and sea salt for an unrivalled luxury. Or why not give your dad a sweet treat with a truly elegant Arabica coffee and 55% chocolate blend.
£2.99 per 100g bar
Available from Whole Foods Market and online at Ocado, Amazon, and Sainsbury's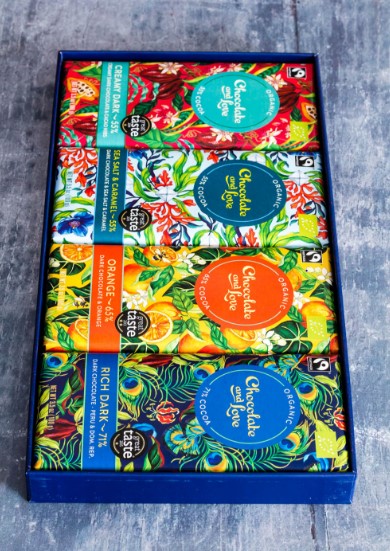 The Co-op Fairtrade Truly Irresistible Malbec
Rodolfo Griguol, one of Argentina's most respected winemakers, produces this flagship Fairtrade Malbec from high altitude vineyards growing on sandy alluvial soils in the remote, picturesque Famatina Valley, Argentina. Made from 100% Malbec, the fruit is hand harvested and gently crushed, the wine then receives a long vinification period to ensure good fruit and deep colour extraction. Purple red – almost black in colour – and bursting with plum, cherry and jam aromas, this full bodied wine has sweet but firm tannins with bursts of chocolate, tobacco and vanilla.
It's a perfect gift to pair with red meat, especially steak, if you're planning a surprise Father's Day dinner
£6.99
Available at the Co-op

Fairtrade Eco Roast by 918 Coffee Co.
Keep your dad energised with a delicious cup of ethical coffee. 918 Coffee Co. teamed up with environmental visitor hub, the Eden Project, to create Fairtrade blends of tantalising coffee, inspired by Eden's renowned Rainforest and Mediterranean Biomes – Central and South American style.
Passionate about coffee and the environment, founder Justin Cornelius is credited with the invention of Eco Roast technology, which harnesses energy from waste coffee grounds that would otherwise end up in a landfill. Coffee with a tale to tell this Father's Day.
£4.99 per 275g pack
Available in Waitrose and online at www.918coffee.com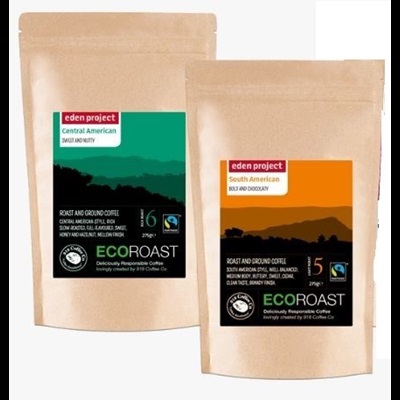 Fair Squared Men's Shave Balm / Oil
Fair Squared have created a variety of quality personal care products that are a perfect treat that your dad can use throughout the year. Fair Squared source raw materials from Fairtrade farmers throughout the world to support local people towards gaining their economic independence. Coconut oil from Sri Lanka, shea butter from Burkina Faso and precious olive oil from Palestine. The clean, green shaving oils are made with argan oil or green tea, a perfect treat without the guilt for Father's Day.
Prices from £1.25-£12.95
Available online at www.fair-squared.co.uk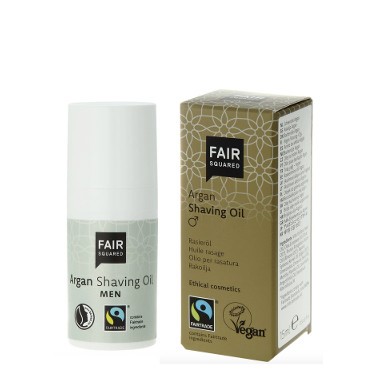 FAIR. Rum.
This award winning rum from new Fairtrade liquor company Ethical Wine & Spirits is a little sophisticated luxury for a Father's Day gift. This liquor is made using traditional fermentation and distillation processes used in the Caribbean for hundreds of years. It starts with Fairtrade Certified sugar cane from Belize and ends in your dad's glass with one of the finest tasting rums around. After 5 years aged in American Bourbon barrels, FAIR. Rum. reveals many aromatics and a deep character. The gift that just keeps on giving.
Buy online at www.fair-drinks.com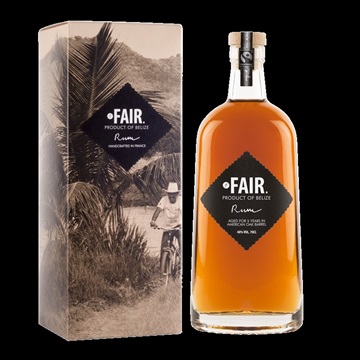 – ENDS –
For more information, images and spokespeople please contact:
Emily McCoy
Press Officer / 020 7440 7692 / emily.mccoy@fairtrade.org.uk