World Fair Trade Day, Saturday 13th May 2017, will see campaigners, food lovers and supporters across five continents join together to recognise the people involved in trade throughout the supply chain of some of our favourite products.
In the UK, the Fairtrade Foundation is joining in with the international celebration by releasing five short videos about five pioneering Fairtrade businesses.
Each video is a snapshot into the lives of the producers involved in creating some of the nation's favourite products. From cocoa to olive oil, quinoa to nuts, there is a person behind everything you put on your table.
The five short videos include:
• Divine Chocolate; featuring cocoa farmer Mercy from Ghana
• Traidcraft; featuring Abraham, a Guatemalan bee-keeper and coffee grower
• Liberation (Fairtrade nuts); features Thomas who grows cashew nuts in Kerala
• Shared Interest (ethical loans); features female quinoa farmer Efigenia from Bolivia
• Zaytoun (Fairtrade olive oil); featuring Mohammed Hamada from the Burqin village in Palestine
For these companies it's not just business as usual, these companies have created their entire businesses with producers at the heart of everything they do.
Some of them have been working towards fairer trade with producers long before the FAIRTRADE Mark existed. Their pioneering work made many multinational companies switch to Fairtrade, and they continue to innovate with new products, new ways of empowering farmers and new ways of trading. Their work is vital to the future of Fairtrade.
Nearly a quarter (23%) of adults never think about who produces their food and drink (according to a poll released as part of Fairtrade Fortnight 2017). Working together to show people the links right through the supply chain is one way to help change this.
Watch the Fairtrade Foundation videos on Facebook from Monday 8th May to Friday 12th May (one per day).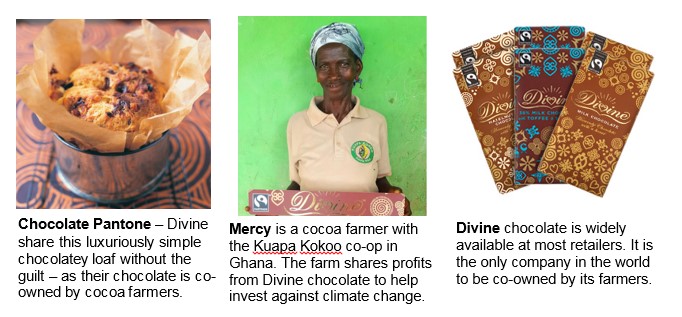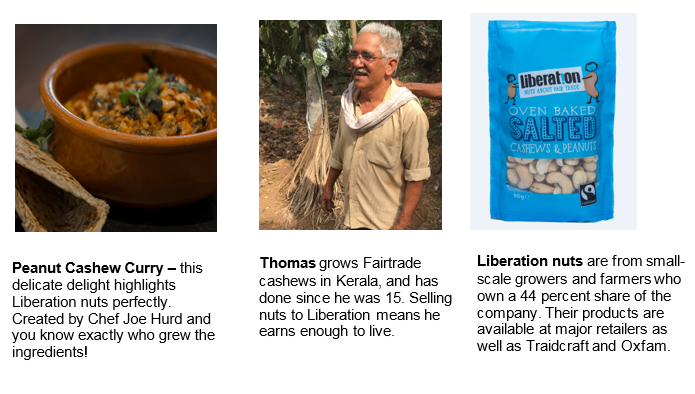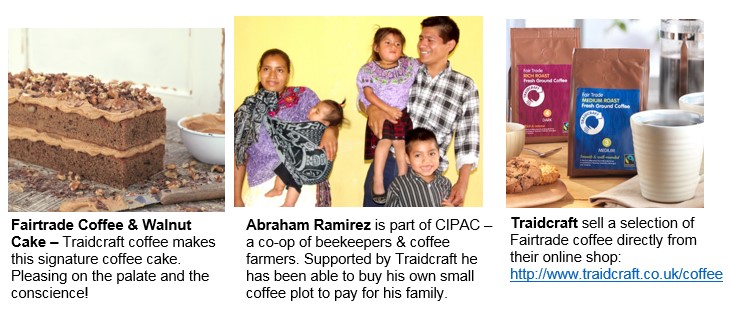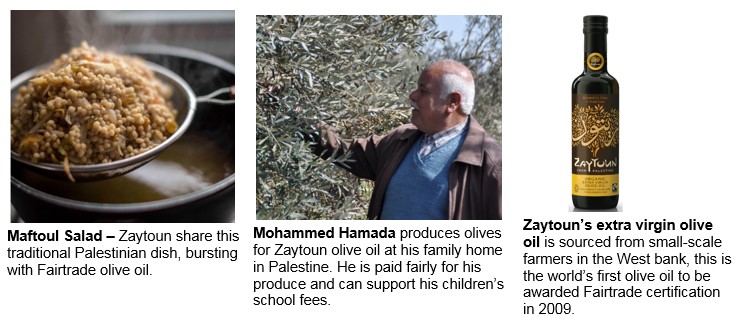 For more information, images and full recipes please contact the media team (details below).
– ENDS –
Notes to Editors
For more information, images and spokespeople please contact
Emily McCoy
Press Officer
020 7405 5942
emily.mccoy@fairtrade.org.uk

About Fairtrade
The international Fairtrade system exists to end poverty through trade. The Fairtrade Foundation is an independent certification body and NGO which licenses the use of the FAIRTRADE Mark on more than 5,000 products which meet its rigorous social, economic and environmental standards. This independent label signifies to consumers that farmers and workers across 75 developing countries are getting a better deal from trade.
Today, more than 1.6 million people who work hard to produce coffee, tea, cocoa, bananas, wines, flowers, cotton, gold and many other products benefit from Fairtrade, which campaigns for as well as enables a fairer system of global trade.
In 2016, UK retail sales of Fairtrade certified products exceeded £1.65 billion. Volume growth also increased, meaning that an estimated financial premium totalling around £30 million will go to farmers and producers across Africa, Asia, Latin America and Caribbean to allow them to continue delivering improvements for themselves and their communities.
Beyond certification, the Fairtrade Foundation is deepening its impact by delivering specialist programmes to help disadvantaged communities boost productivity in the face of challenges such as climate change.