A FEstival of Climate, Fairtrade and You
Thanks for being part of this year's Fairtrade Fortnight. We came together in a show of support for the farmers behind our food on the front line of the climate crisis. If you missed anything or want to relive the fun, browse through the events available to watch again.

Fairtrade is about better prices, decent working conditions, local sustainability, and fair terms of trade for farmers and workers in the developing world.
Buying Fairtrade is easy. There are over 6,000 Fairtrade products from coffee and tea to flowers and gold, so when you shop, look for the FAIRTRADE Mark.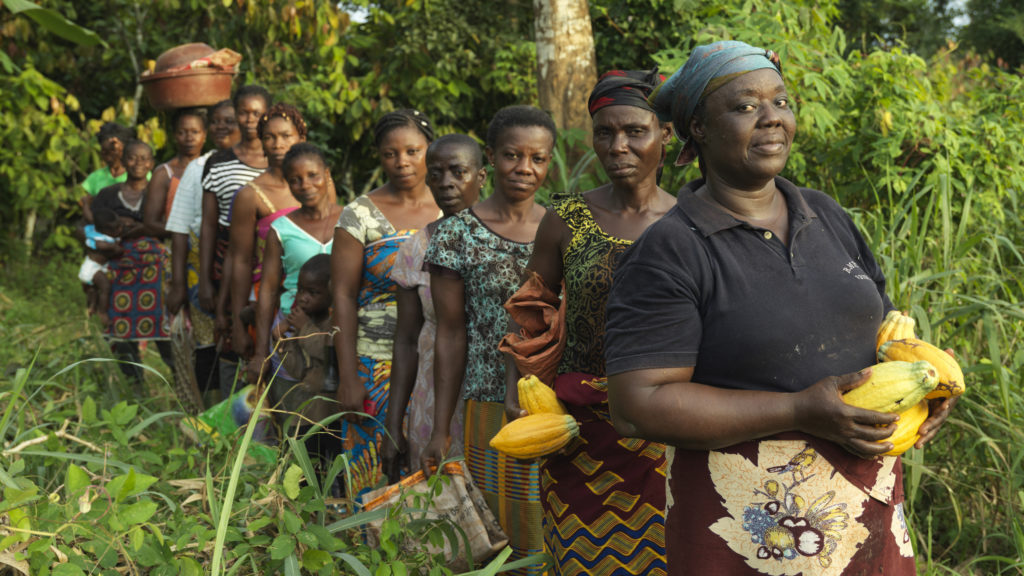 Fairtrade's fight for living incomes
In 2019, we launched an ambitious new public campaign, one that would ask our government and the chocolate industry (worth £4billion in the UK alone) to lead the way to a sustainable future for cocoa farmers.
Read about our fight for living incomes for cocoa farmers in West Africa.
Ways to get involved
With thousands of local campaigning groups across the UK, including Towns, Schools, Universities and Faith Groups, there are lots of ways to get involved with Fairtrade in your community.
From coffee mornings to running marathons, supporters across the UK are finding fun and creative ways to raise money for Fairtrade.
Find out about our current campaigns and join us in demanding a fair deal for farmers and workers.
---
Join us on social media
Fairtrade Facts and Figures
50%
of fairtrade is owned by farmers
The assembly combines 50 percent producer representation with 50 percent national Fairtrade organisation representation
€1b
Paid in fairtrade premium since 1994
Over the past 25 years, shoppers have generated 1 billion Euros in Fairtrade Premium for farmers and workers
4,500
fairtrade products available to buy in the UK
Think Fairtrade is just bananas, coffee and tea? Think again. The full list includes ice cream, vodka, gold, footballs and much more