Are you looking at responsible sourcing? Is sustainable development a key challenge for your business?
Find out how you can benefit from working with Fairtrade while supporting farmers and workers around the world. And don't forget, choose Fairtrade, and you're choosing the world you want to see.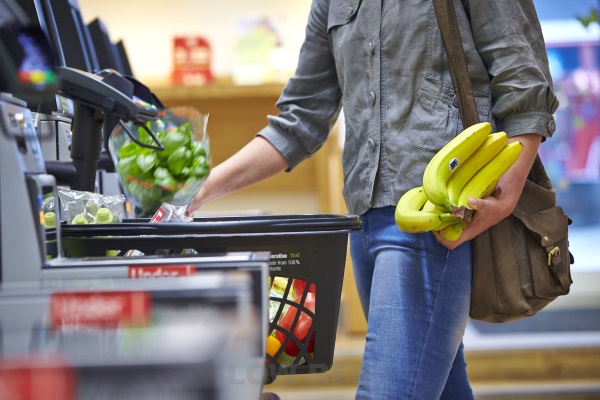 Benefits of Fairtrade for business
Why work with Fairtrade
1. Future-proof your supply chain
Tackle the issues in your supply chain with Fairtrade and the Fairtrade Standards. Your quality produce will be from a robust and resilient supply chain. Fairly paid, more secure and highly trained farmers are better equipped to deal with global challenges, from climate change to human rights abuses. Farmers and workers must meet Fairtrade Standards designed to support the sustainable development of small producer organisations and agricultural workers in lower-income countries. The Fairtrade Standards incorporate a holistic blend of social, economic and environmental criteria to address supply chain risks.   
2. Sell your commitment to sustainable trade
The FAIRTRADE Mark is the most well-known and trusted Mark in the UK* and can increase your sales. 77% of consumers have chosen Fairtrade products over non-Fairtrade products, and 9 out of 10 consumers are aware of the Mark.  
The FAIRTRADE Mark demonstrates that your business upholds your commitment to sustainable trade. Fairtrade is the gold standard in certification, and consumers are reassured that a business displaying the FAIRTRADE Mark stands by a fair deal for farmers.
*Kantar data Q3 2020
Find out more about how to tell your Fairtrade story, including our Five Steps to better Sustainability Communications guidance.
3. Stand with farmers for justice – and feel proud
Work alongside more than 1.8 million farmers and workers across the globe to support them in earning the fairer incomes and wages they deserve for their hard work. The Fairtrade system is the only system 50% owned by farmers and workers. They are the best decision-makers for their future. Long-term relationships with businesses like yours mean that co-operatives are more able to plan in advance, hire new staff and invest in their businesses. 
4. Gain insights on the ground
Gaining feedback and detailed data from our unique Producer Networks on the ground means that your business can be one step ahead. You will have a deeper understanding of challenges and risks within your supply chain and understand your contribution in line with Sustainable Development Goals or other targets. You can also build awareness in your buying teams of key issues. 
5. Feel public support
Benefit from a huge grassroots movement of Fairtrade supporters in the UK and around the world. Shoppers, schools, universities, towns, places of worship and groups of passionate supporters across the country are raising awareness today, and have been driving strong demand for Fairtrade products and ethics for over 25 years. What's more, shoppers are actively searching for Fairtrade products. 73% of consumers want to see more Fairtrade products in store.
6. Choose climate action
One-third of all Fairtrade Standards are about keeping the planet healthy. Fairtrade farmers not only protect our environment but are also trained to withstand the changes that the climate crisis is bringing. In fact, 2.38 million hectares of farmland (an area larger than Wales) are protected by Fairtrade Climate Change adaptation plans. 
7. Reassure your customers that Fairtrade is independently certified
81% of shoppers care about independent certification – like Fairtrade's third-party independent certification, FLOCERT. Fairtrade certification measures the whole supply chain against standards that ensure our goals for people and poverty, human rights and gender, environment and biodiversity are met. This is a factor in our high trust metrics. As a business, you can also be assured that any issues that develop in your supply chain will be dealt with quickly and responsibly. Take a look at this case study from Tate & Lyle, who helped to improve child labour challenges in Belize with FLOCERT:
8. Be agile in responding to crises like the spread of Covid-19
Fairtrade farmers and workers were able to use their Fairtrade Premium flexibly to support their communities during the crisis, from providing emergency food packages to distributing masks and cleaning products. The Fairtrade Premium has meant farmers and workers have been more resilient to the impacts of Covid-19 and have been able to continue providing Fairtrade supply for businesses while protecting their communities. 
9. Join a growing community building a better, fairer world
Leaders choose high standards. Our global community is leading the way towards a more ethical and sustainable world. Just by working with Fairtrade, you help to tackle some of the biggest global challenges to people and to businesses. These include human rights and child labour, sustainable livelihoods and the fight against deforestation and the climate crisis.
Choose Fairtrade, and you'll be joining a strong and growing Fairtrade market. Over 400 businesses have already chosen Fairtrade, and the FAIRTRADE Mark can be seen in all major UK retailers. 
10. Give your marketing new life and authenticity
Showing the impact that you make through your Fairtrade commitment means customers are proud to choose your Fairtrade products. We can provide you with farmer stories, statistics and marketing materials to help you show impact and tell your Fairtrade story.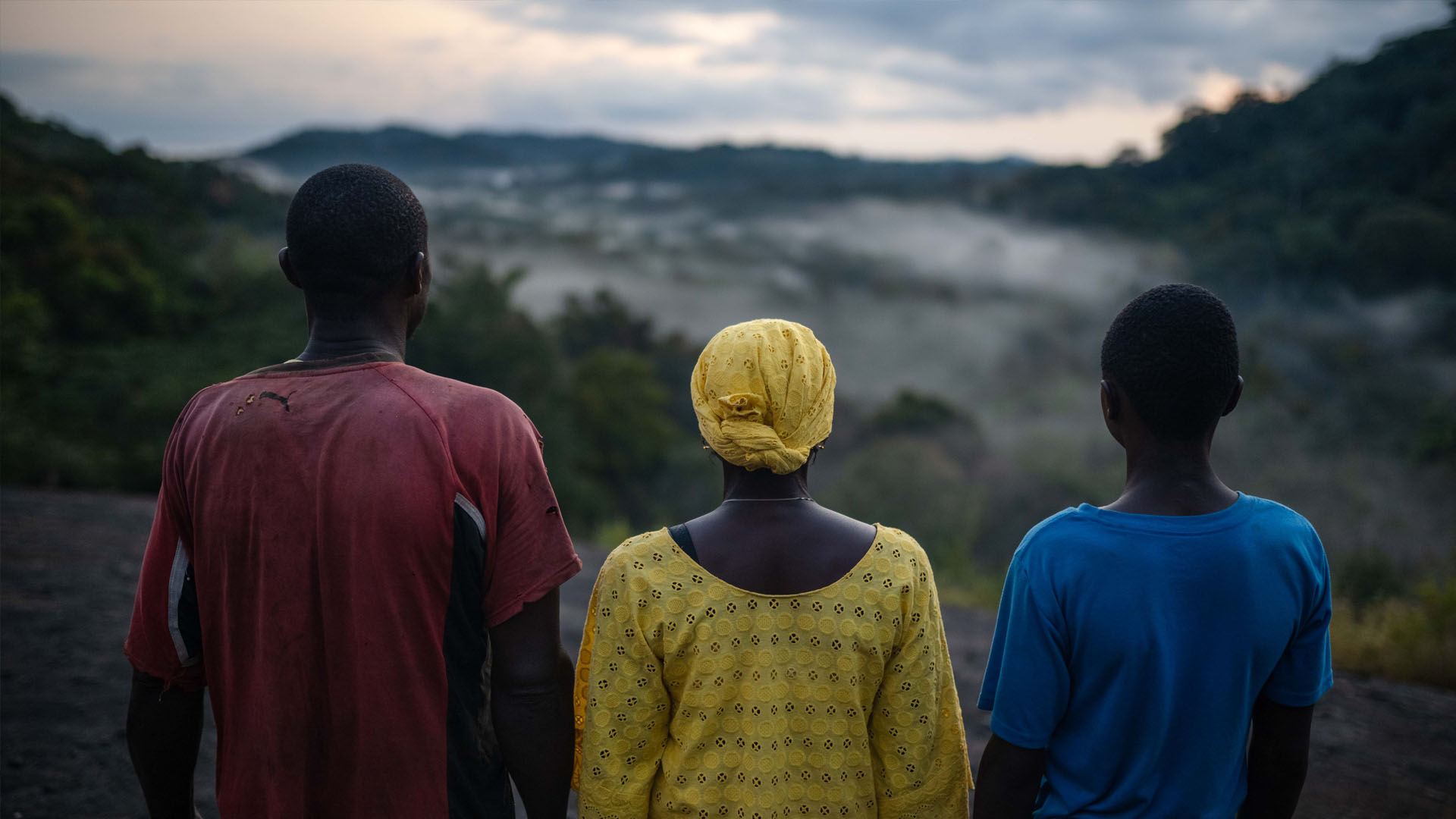 Benefits of Fairtrade for farmers and workers
Benefits for farmers and workers
1. Fairtrade farmers and workers are unique in earning a fair income
Only Fairtrade farmers and workers…
Have a safety net (the Fairtrade Minimum Price) that protects them from low prices for their crops
Have the freedom to choose how they spend their Fairtrade Premium – the much-needed extra money for Fairtrade farming communities and the highest among ethical certification schemes.
2. Fairtrade farmers and workers have the power to invest in their communities
Fairtrade farmers and workers make decisions in their co-operative about how to spend Fairtrade Premium money for their own community.  
3. Protecting the environment and staying healthy
One-third of all Fairtrade Standards are about Fairtrade farmers maintaining a healthy working environment with fewer pesticides and cleaner air, water and soil. In addition, there are 1,305 dedicated Biodiversity Guardians managing the 2.38 million hectares of Fairtrade farmland, an area larger than Wales and Luxembourg put together.  
4. Fairtrade farmers are part of strong communities
The community of more than 1.8 million farmers and workers stand together in co-operatives to tackle big issues – including fighting for a living wage and worker rights and eliminating child labour and deforestation from their communities.  
5. Fairtrade farmers are entrepreneurs
Farmers benefit from free and tailored training to support them in tackling climate change, developing their businesses and developing women's leadership skills, to name a few. 
6. Fairtrade farmers and workers are at the heart of decision-making
Fairtrade farmers and workers own 50% of the Fairtrade system – through being members of the board of directors and key committees and taking part in consultation processes, they influence Fairtrade's strategy, Standards, Prices and Premiums. 
Get in touch