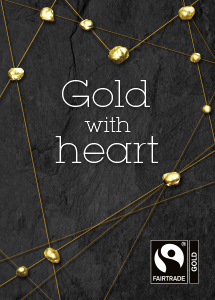 Fairtrade Certified Gold is the world's first independent ethical certification system for gold. This is more than just gold, it's gold with heart.
Buying Fairtrade Gold jewellery means you are supporting small-scale miners to receive a fair deal for their hard work, as well as protecting the environment and making life better for themselves and their communities. All gold is sourced from mine sites which meet the Fairtrade Gold Standard; a globally recognised marker of best practice.
Read more about the impact of the Fairtrade Gold standards (pdf).
Gold rings, chains, necklaces and bracelets made with Fairtrade Gold bear a discreet FAIRTRADE Gold Mark stamped on its inside to provide you with assurance that the gold in your jewellery is Fairtrade certified and fully traceable all the way back to its original mine.
Technology companies working with Fairtrade gold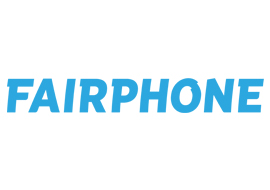 Fairphone set out to create the world's fairest, most sustainable phone, making a positive impact across the value chain.
Jewellers working with Fairtrade Gold
From bespoke designs to beautifully crafted gold collections, there is Fairtrade Gold for you from a range of over 300 jewellers.
Below you can find some of the jewellers that are part of our Licensee Scheme, or download a full list of Fairtrade gold licensees (pdf). You can also find jewellers using a postcode through our Goldsmith Scheme website.
Where to buy Fairtrade Gold