Sourcing on Fairtrade terms shows your customers you're committed to paying fair prices to farmers and workers in your supply chain. You'll also be joining a global community of millions making a real difference to farmers and workers, that ripples out to create a better, fairer world for us all.  
Not only does it benefit farmers and workers, it benefits your business too. You gain the highest customer awareness in any certification and you gain trust – eight out of 10 UK consumers trust the FAIRTRADE Mark. Your business benefits from stronger, more resilient supply chains and Fairtrade's impact on the ground gives you results to shout about.
Your customers will feel pride that their seemingly small everyday choices are part of something bigger. And we hope you'll feel proud too.
Choose Fairtrade. 
Flexible sourcing on Fairtrade terms
You can choose between two models of sustainable sourcing with Fairtrade. We've developed these to offer flexibility for your business and to give shoppers more choices to support Fairtrade farmers and workers. 
Whichever model you choose – the core FAIRTRADE Mark or the FAIRTRADE Sourced Ingredient Mark – farmers and workers receive the same great benefits. These include the protection of the Fairtrade Minimum Price and the Fairtrade Premium to choose how to invest in their community.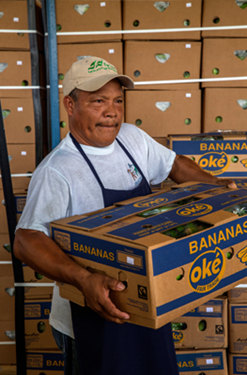 The price we used to receive per box wasn't enough to cover our costs – and for 17 years the price didn't change. Since starting with Fairtrade it's made a mega-revolution in our lives… For hundreds of years we were taught to serve, to be workers. Now with Fairtrade, we are entrepreneurs.

Marcial Quintero, member of Coobana, a Fairtrade banana co-operative in Panama 
See all the benefits of working with Fairtrade for your business to tackle some of the world's biggest challenges.
The core FAIRTRADE Mark
Known around the world, the core FAIRTRADE Mark is recognised by an amazing 91 percent of UK shoppers. That's not all – 81 percent trust the Mark when deciding whether a product is ethical, which is higher than any other ethical certification.
For this sustainable sourcing option, every ingredient in your product that can be Fairtrade, is Fairtrade. For example, for a chocolate bar, you would source cocoa, vanilla and sugar as Fairtrade.
Find out how much of your product needs to be Fairtrade to display the core FAIRTRADE Mark.
The FAIRTRADE Sourced Ingredient Mark
Our second option is through the FAIRTRADE Sourced Ingredient (FSI) model. Rather than focusing on all the ingredients in one particular product, FSI means you can make big commitments to sourcing one or more specific commodities to use across your ranges, or even your whole business.
It's a great way to commit to using greater volumes of sustainably sourced ingredients and tackle the issues that are important to your business.
You can still benefit from the highest awareness and trust metrics from any certification in the UK by using the FSI Mark on your product. The Mark provides transparency to your customers, who can clearly see exactly which ingredients are Fairtrade. Alternatively, there are corporate communication options available to talk about your responsible sourcing commitment.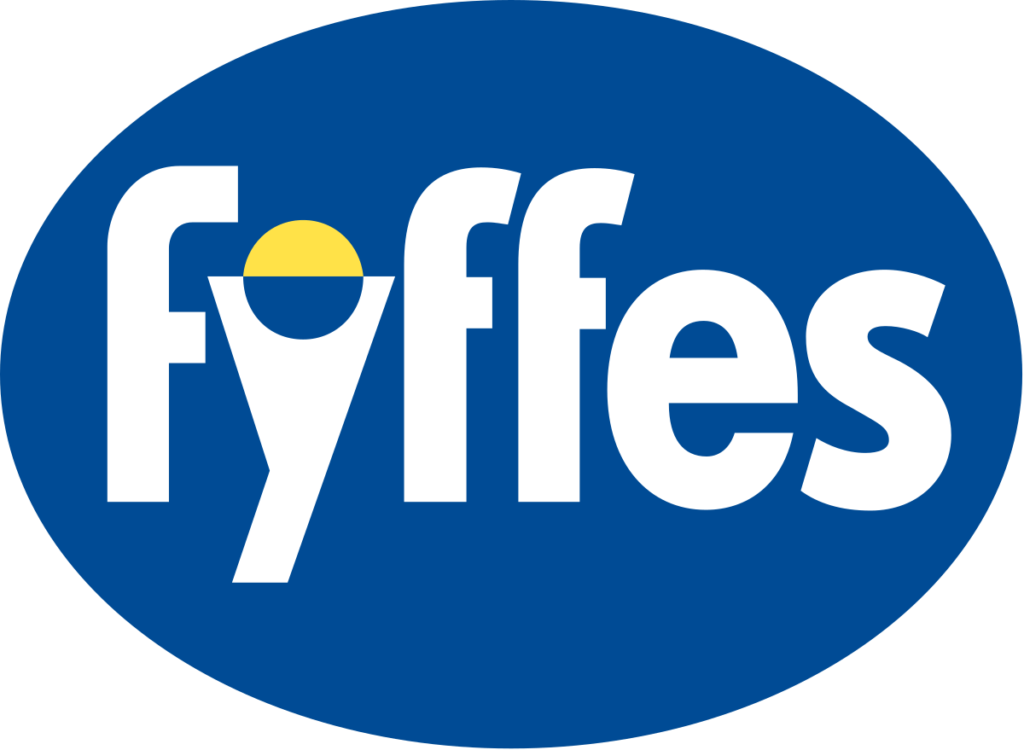 Sustainable supply chains
Sourcing on Fairtrade terms means your supply chain will be meeting the Fairtrade Standards, and that the farmers and workers who grow your ingredients will have been paid at least the Fairtrade Minimum Price and Premium. It will also mean that everyone in your supply chain is Fairtrade certified if they need to be, verifying that the Fairtrade volumes are accounted for throughout the supply chain. This is all managed by FLOCERT, the independent auditing and certification body. This means that you can rest assured that you have a deeper understanding of the challenges and risks within your supply chain, as well as knowing that any issues will be dealt with quickly and responsibly.
Find out more about the Fairtrade Standards
We work with over 400 businesses and brands, including all major high street retailers. Hear more about what our business partners have to say.
And read on to find out the answers to other questions you might have…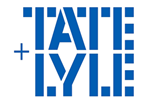 How do I create Fairtrade products?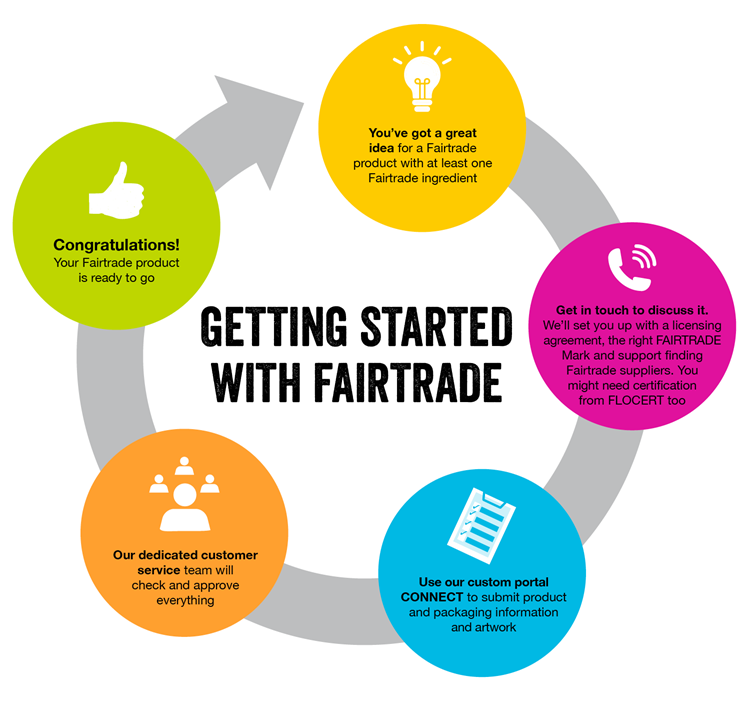 What commodities can be sourced on Fairtrade terms?
Whatever commodities you work in, if we can help, we will!
Our main commodities are cocoa, coffee, tea, bananas, sugar, vanilla, fruits and wine. We also work in non-food commodities including cotton, gold, flowers and cosmetic ingredients.
But there's an enormous variety of products covered by the Fairtrade Standards, including coconut, nuts, grains, honey, herbs, spices and more.
Being part of a Fairtrade co-operative has enabled us to create a profitable business for farmers over the past two decades. Our land is such an important resource to us and producing coffee means we can develop our families, our communities, we can educate our children. By coming together and selling our coffee under Fairtrade terms we have built up a thriving local economy that strives to produce better quality coffee with each year.

Esperanza Dionisio, CEO of Pangoa, Peru
How long will it take?
If you already work with Fairtrade certified suppliers, turnaround from application to product launch can be a matter of weeks. Alternatively, if you have relationships with existing suppliers, we can help bring them into the Fairtrade system. There are thousands of Fairtrade certified supply and manufacturing options if you're starting from scratch. Speak to us about your product ideas and we can advise you on all the possibilities.
What might it cost my business to source on Fairtrade terms?
There is a cost related to the volume you source or sell, and there may be certification costs if you also need to be certified. For more information or an estimated quote, get in touch. The Fairtrade Foundation is a registered charity and licence fee income contributes to funding our network of farmers and workers. Read our FAQs for more information about where your licence fee is spent.
What is FLOCERT?
If you're manufacturing raw Fairtrade ingredients into a new product, you'll need to be certified with FLOCERT, our independent certification partner. FLOCERT tracks the flow of Fairtrade goods and Fairtrade Premium payments through the supply chain, ensuring that benefits reach producers. Having this verified checking system is invaluable in keeping the FAIRTRADE Mark the most trusted in the UK and 81% of the UK public care about having independent certification on their products. Having a single assurer provides a consistent and robust approach for your business, and upholds the Standards that drive the high trust synonymous with Fairtrade.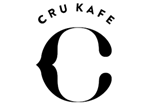 Here at CRU Kafe, there are so many reasons as to why we work with Fairtrade. But I think a standout one for us is that Fairtrade really allows farmers to become equipped to deal with issues arising around climate change.

Katie Colvin, Head of Marketing and Communications, CRU Kafe
What happens after I sign up?
You'll be supported by our dedicated team, who will help with everything from identifying supply options to communicating your Fairtrade commitment to consumers.
Get in touch today if you want to know more about Fairtrade and how you can work with us, contact our expert team. We look forward to hearing from you! 
Get in touch
Need more info?
Watch this video to see how you could work with us: