Why does Fairtrade mean sustainable trade?
There is a lot of talk about sustainability at the moment, but what impact can Fairtrade have in building a sustainable future for us all?
Teresa's story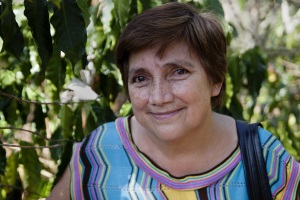 The story of Teresa in the animation is based on Teresa Riviera Palacios from Nicaragua. Teresa has been the president of the co-operative Dantanli Los Robles since 2012, and has been farming coffee for many years. Her co-operative is a member of UCA SOPPEXCCA, a union of 16 co-operatives with 510 coffee farmers, which provides a range of services to members and strengthens their position in the marketplace.
Read more about Teresa's Fairtrade story
What are some of the foundations of sustainability?
Standard of living: income and food security, reduced risk and vulnerability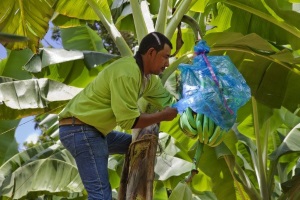 Fairtrade has been shown to increase standards of living and reduce risk and vulnerability for farmers and workers. The Fairtrade Minimum Price provides a safety net for farmers which can mean they are less vulnerable to price volatility. In turn, this can mean a better cash flow, greater access to credit and the ability to save more easily.
Food security is linked closely to economic growth, stable incomes and reduced risk and vulnerability. A better income means more money to buy food and the ability to invest in generating other food sources, such as growing new crops.
Read more on standards of living (pdf)
Stronger organisations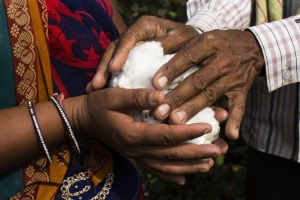 Fairtrade can enable farmer groups to become stronger businesses. Fairtrade Standards encourage democratic leadership, administrative efficiency, transparent accounting and improved governance. This means that farms are well represented and trust their leadership, which makes the organisation a stronger business partner within the supply chain.
Read more on stronger organisations (pdf)
Decent work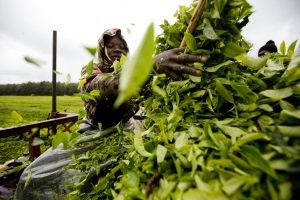 Fairtrade Standards aim to protect workers' basic rights, including a safe working environment, the right to join a trade union and negotiate with their employer on wages and conditions, prohibiting discrimination and forced or illegal child labour. The Standards also require employers to bridge the gap between actual pay and the
living wage in their region.
Read more about decent work (pdf)
Environmental protection and climate change adaptation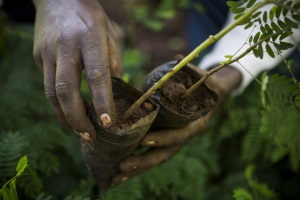 Environmental protection is a key element of Fairtrade's view of sustainability. Fairtrade Standards require smallholder farmer and larger hired labour production set-ups to comply in key areas. The Standards also promote training for farmers, which can include advice on switching to environmentally friendly practices. This has been shown to lead to good agricultural practices, which have encouraged environmentally sustainable production. The Standards also guide producers in adapting to climate change and mitigate their impact.
Read more on environmental protection and climate change (pdf)
Read more about climate change and Fairtrade coffee (pdf)
There is also more information in 'How Green is Fairtrade?' – a film created by Fairtrade campaigners in Bristol to mark their hosting of the International Fair Trade Towns conference and Bristol's European Green Capital status in 2015.
Watch the 'How Green is Fairtrade' film on YouTube
Market access and fairer trade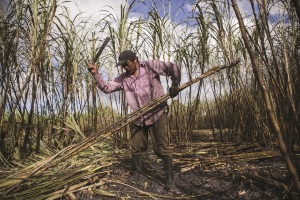 Fairtrade is about doing trade differently. It empowers farmers and workers to take control of their lives, businesses and communities through trade. Fairtrade also enables businesses – and through them, consumers – to understand the whole supply chain because it is tracked from producer to buyer.
Challenging unfair trading practices is also a crucial part of what Fairtrade does
Read more on market access and fairer trade (pdf)
Towards gender equality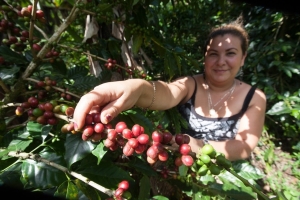 Fairtrade believes the role of women in agriculture needs more visibility, recognition and value, and that gender equity is important to social sustainability. Currently, 350,000 women farmers and workers are part of Fairtrade, a quarter of the total.
But we know there is a significantly larger number involved in Fairtrade supply chains that are not registered as formal workers or members of co-operatives.
Read more on gender equality (pdf)
Productivity and quality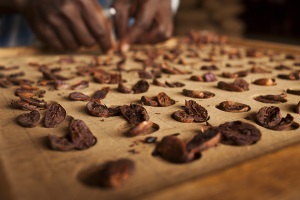 Supporting farmers to improve the amount of crop they produce and its quality are important for sustainable livelihoods. It means farmers can earn more from what they produce to become more economically stable and more reliable suppliers, which improves the stability of business relationships.
Productivity and quality are increased as a result of improved farming practices and regular technical support, and so have an important link to environmental sustainability
Read more on productivity and quality (pdf)
Access to basic services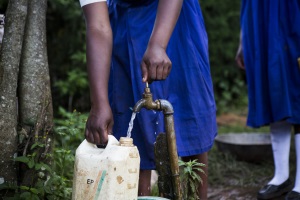 The Fairtrade Premium enables farmers and workers to invest in their communities to improve access to basic services. Co-operative members or workers on plantations are consulted to identify the most urgent needs and where Premium money can have most impact