Over and above the Fairtrade price, the Fairtrade Premium is an additional sum of money which goes into a communal fund for workers and farmers to use – as they see fit – to improve their social, economic and environmental conditions.
What is the Fairtrade Premium?
It's what sets Fairtrade apart from everyone else. On top of the price farmers and workers receive for their produce or labour, they receive an extra sum of money to invest in improving the quality of their lives. This extra sum of money is called the Fairtrade Premium.
Cocoa farmers, as an example, receive an extra $200 per tonne of cocoa beans they sell. In 2018, more than £166 million of Fairtrade Premium was generated through sales and given back to communities.
Listen to Fairtrade tea farmers explain the impact of Fairtrade Premium.
How is the Premium calculated?
The Fairtrade Premium is calculated as a percentage of the volume of produce sold. The amount of Premium farmers receive differs from product to product and across regions. The price is reviewed every three to four years to adjust to local inflation. Find out more about Fairtrade Premium pricing.
Who decides how the Premium is spent?
To become Fairtrade certified, farmers must join together with other farmers to form a co-operative. The Fairtrade Premium is paid at the co-operative level so that the farmers' democratically elected representatives can decide how the money is spent. It's another way that Fairtrade is unique. We believe that farmers know best how to spend this money. They are in a much better position to decide what investments will improve the quality of their lives than businesses far away. The farmers have the right to choose any activities that are important to their particular situation, aspirations and priorities.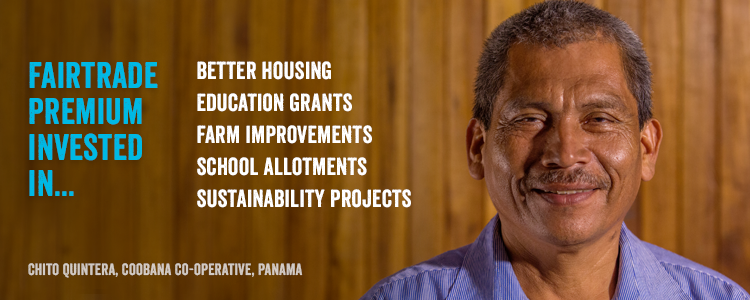 When it comes to larger workforces, for example those working on banana plantations, worker committees decide on projects which benefit the workers, their families and communities. In 2015-16, plantation workers decided to invest 20% of their Fairtrade Premium in community projects and a quarter on investments in education.
For some products, a percentage of the Fairtrade Premium must be used for a specific purpose. Quinoa farmers have to invest 30% of their Premium in environmental sustainability. Certain coffee farmers are required to spend part of their Premium on quality and productivity.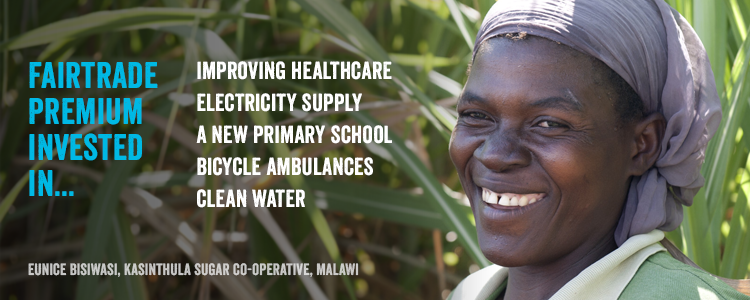 Each time you buy Fairtrade products you are directly choosing to end exploitation of farmers and workers.