Fairtrade is a global movement with a strong and active presence in the UK, represented by the Fairtrade Foundation.
Fairtrade is a movement for change that works directly with businesses, consumers and campaigners to make trade deliver for farmers and workers.
The international Fairtrade system (which the Fairtrade Foundation is a part of) represents the world's largest and most recognised fair trade system. We are a global organisation working to secure a better deal for farmers and workers.
The Fairtrade Foundation
The Fairtrade Foundation is an independent non-profit organisation that focuses on four key areas of work in the UK:
We license the use of the FAIRTRADE Mark in the UK
We help to grow demand for Fairtrade products and empower producers to sell to traders and retailers
We find new ways of working with our partners to support producer organisations and their networks
We raise public awareness of the need for Fairtrade and the significant role of Fairtrade in making trade fair
Our hundreds of Fairtrade Towns, Schools and Universities, Faith Groups and committed supporters are vital in helping us realise our vision of fair trade.
The Foundation was established in 1992 by CAFOD, Christian Aid, Oxfam, Traidcraft, Global Justice Now, and the National Federation of Women's Institutes. Member organisations now also include Banana Link, All We Can, National Campaigner Committee, Nicaragua Solidarity Campaign, People & Planet, Scottish Catholic International Aid Fund, Shared Interest Foundation, Soroptimist International , Tearfund and Commitment to Life / United Reformed Church.
The Foundation is the UK member of Fairtrade International which unites over 20 labelling initiatives across Europe, Japan, North America, Mexico and Australia/New Zealand as well as networks of producer organisations from Asia, Africa, Latin America and the Caribbean.
The Fairtrade Foundation is a registered charity (no. 1043886). It is also a company limited by guarantee, registered in England and Wales (no. 2733136).
Fairtrade Foundation Senior Leadership Team
Michael Gidney
Chief Executive Officer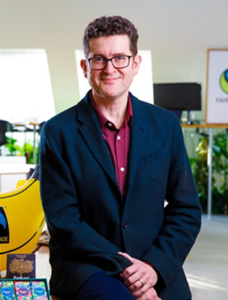 Michael has worked in international development for 30 years, with a particular focus on fighting poverty through trade.
He joined the Fairtrade Foundation in 2009 as Deputy Executive Director, before becoming Chief Executive in 2012.
Prior to this, he spent eight years as Director of Policy at Traidcraft, where he led their public policy programme on issues including EU-ACP trade relations and UK Company Law reform.
Michael also sits on the UK government's Strategic Trade Advisory Group.

What is your favourite Fairtrade product? Zaytoun Palestinian Olive Oil, because it's Fairtrade at its best: it's wonderful quality, and it supports smallholders who are farming in incredibly challenging circumstances.
EA to CEO: Farzana Uddin farzana.uddin@fairtrade.org.uk
Fiona Kindness
Chief Finance Officer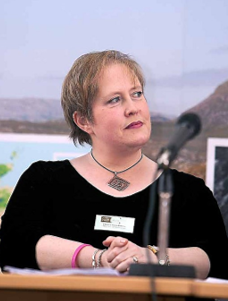 Fiona joined the Fairtrade Foundation in 2017 as CFO responsible for finance, HR, IT and data, facilities, planning, legal, governance and compliance.

Prior to Fairtrade, Fiona was Director of Resources and latterly Acting CEO of the John Muir Trust, a conservation charity dedicated to protecting and enhancing wild places across the UK.

Before moving into the charity sector Fiona gained over 20 years' experience as a corporate finance adviser to entrepreneurial businesses both large and small, with market capitalisations ranging from £3 million to £500 million. She worked across a wide range of industries, assisting on all issues of corporate life, financial and otherwise.

What is your favourite Fairtrade product? My favourite Fairtrade product is FAIR Café Liqueur.
Kerrina Thorogood
Commercial PARTNERSHIPS Director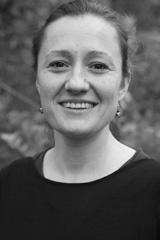 Kerrina has over 15 years' experience of securing and stewarding award-winning strategic partnerships in the charity sector. At WWF-UK, she led an ambitious team delivering huge successes for the private sector and the planet, including partnerships with Coca-Cola, John West, Reckitt, Aviva, Sky and Tesco, the latter which has seen the retailer working to halve the impact of the average shopping basket inspiring retailers globally, and leading to the Retailers Commitment to Nature announcement at COP26.
As a creative and strategic thinker, she challenges businesses and WWF to think about where they are uniquely placed to have an impact in partnership.
Previously Kerrina worked at Breakthrough Breast Cancer securing strategic, sponsorship and marketing partnerships. Her work in the charity sector was preceded by a career working for the Japan Ministry of Economy, Trade and Industry (METI) promoting Japan to British multinationals as a market for foreign investment. Kerrina speaks Japanese and spent an enjoyable 5 years living there.
What is your favourite Fairtrade product? A nice glass of Fairtrade Malbec but I'm also excited about bringing Fairtrade cosmetics into my beauty regime as we see more and more products coming on board.
.
Nilufar Verjee
Public Engagement Director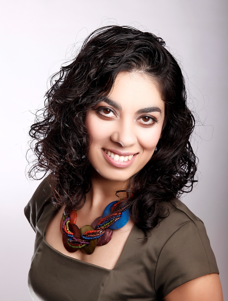 Nilufar is a seasoned sustainability professional with a breadth of experience gained in both the private and not-for-profit sectors. She has a postgraduate qualification in Sustainable Value Chains from Cambridge University.
Having developed world class marketing and insights expertise early in her career at Kraft Foods and Cadbury's, she has spent the past ten years in NGOs engaging the general public, businesses and governments in the pursuit of social and economic justice.

Nilufar initially joined the Fairtrade Foundation in 2010, initiating co-marketing activations with brands and retailers and leading integrated commercial, consumer and comms campaigns. In 2016 she joined CARE International as Director of Women's Economic Empowerment. Nilufar then returned to Fairtrade in June 2020 as Director of Public Engagement, and is responsible for campaigning, marketing and communications.

What is your favourite Fairtrade product? Impossible to choose just one! But the best start to my day is a mug of the gorgeously strong Mayan Gold coffee from Café Direct who have always had coffee growers at the very heart of their business.
PA to the Directors: Simone Fernandes simone.fernandes@fairtrade.org.uk
Fairtrade Foundation Board members
Lord Mark Price
CHAIR OF THE BOARD OF TRUSTEES
Writer, Businessman, Member of the House of Lords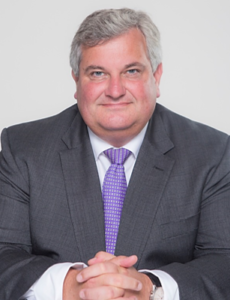 After reading Archaeology and Ancient History, Mark started his career at the John Lewis Partnership as a graduate trainee in 1982, progressing to become branch manager. In 2005, he joined the John Lewis Partnership Board, taking on responsibility for strategy and IT as Development Director.
In April 2007 he was appointed Managing Director of Waitrose. At the time, Waitrose had 183 stores but had increased to 346 when he retired in 2016 after 10 fulfilling years in the role.
It was during his period as Deputy Chairman of the John Lewis Partnership that Mark first became familiar with Fairtrade, its aims and objectives. In February 2016 Lord Price was appointed the UK Minister of State for Trade and Investment and was made a life peer.
He left the government in September 2017 to pursue his writing and business interests and remains a member of the House of Lords. He has published five books – on business, food and for children.
Jane Frost CBE
VICE CHAIR, Chair of Nominations Committee
Chief Executive, Market Research Society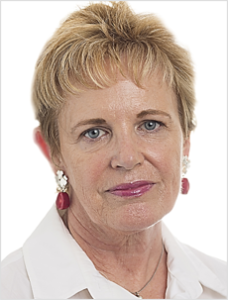 Jane holds some 150 awards for marketing and advertising, including the iconic 'Perfect Day' charity single for the BBC. She is currently CEO of MRS (the research regulator), vice chair of Fairtrade, co-chair of the Tiffany Circle (Red Cross), and a trustee of the Lowry Centre and other charities.
Jane's senior positions at Shell, the BBC and in government prove that empathy for, and understanding the customer is core to success everywhere. She believes that great leaders focus on helping everyone achieve their potential and recognise that the greatest success comes from teams representing an ecosystem of people and skills.
For Jane, Fairtrade is a brilliant concept: 'It does what it says, providing a simple way everyone can be part of the fight for trade justice –simply by making an easy buying choice – and it gives producers control of the money they earn.'
Keri Elborn
tREASURER, Member Elected Trustee
Governor of Dulwich College and Chairman of the Finance Committee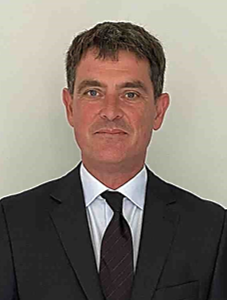 Keri has worked in the financial services industry for over 25 years. During this time, he has had roles in external audit, mergers and acquisitions (M&A), strategy, finance as a CFO, and is currently an advisor on both M&A and value creation.
Keri has covered Europe, the Middle East, Asia, Latin America and Africa through his career. He has travelled extensively and lived in both Mexico City (where he was born) and Zagreb.
Keri is also a Governor of Dulwich College and Chairman of the Finance Committee. He is a Fellow of the Institute of Chartered Accountants in England and Wales.
What is your favourite Fairtrade product? Coffee!
Didier Dallemagne
Member Elected Trustee
Consultant, Executive Coaching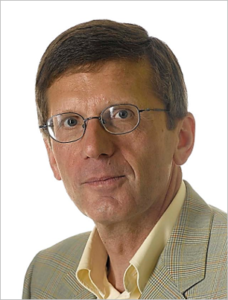 Didier retired from Unilever after a 35-year career in the food sector, in marketing and general management. He decided to invest more time and energy in supporting not-for-profit organisations through coaching key staff members, and working with international NGOs to enhance their impact.
Didier is a marketer and brings varied experience to the Fairtrade Foundation. He continues to be impressed by the scale Fairtrade has already achieved and is excited to participate in the achievements ahead.
Didier lives in Brussels with his family. He enjoys reading and sports such as tennis, cycling and skiing.
What is your favourite Fairtrade product? Ben & Jerry's ice cream. They taste great and equally promote good!
Kerry Smith
Member Elected Trustee
Executive Director of People & Organisational Development, British Heart Foundation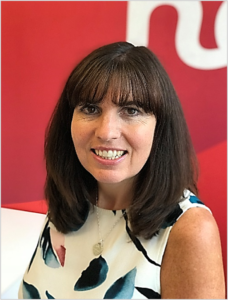 Kerry is the Executive Director of People and Organisational Development at the British Heart Foundation. She has three decades' worth of experience working for recognised organisations including the Royal Horticultural Society and the National Trust.
Kerry is known for leading award-winning people change programmes which bring about modern and successful workplaces. She is one of the UK's HR Most Influential since 2018, awarded by HR Excellence.
Kerry is delighted to be joining the Fairtrade Foundation Board of Trustees and has long been a buyer of Fairtrade products. She admires them for their quality and consistency but moreover, to drive and deliver sustainable livelihoods that people can be proud of.
What is your favourite Fairtrade product? The Divine chocolate range, especially the toffee and sea salt flavour. I especially like to gift the 12 tasting bars to friends and family as they allow you to taste all the flavours. They also come with a beautiful narrative about the cocoa farms the chocolate originates from.
Alison Marshall
Member Elected Trustee
Director, Sense International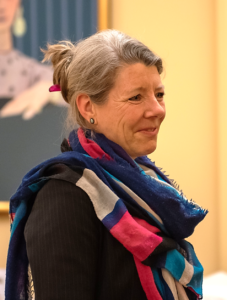 Alison brings over 25 years of experience with international development and non-governmental organisations. She is currently Director of Sense International, a disability and international development charity that supports people with deaf-blindness.
Alison is proud to serve on the Fairtrade Foundation's Finance and Audit and Nominations sub-committees. She brings governance experience from her nine years as a board member at Practical Action, plus her role on the board of the International Disability and Development Consortium, and her chairing of Children's Rights Alliance for England.
Alison is passionate about the difference Fairtrade makes and the crucial role of public campaigning, advocacy and innovative partnerships in the Foundation's work.
What is your favourite Fairtrade product? Chocolate, because life without chocolate is unthinkable! But I can't eat chocolate if I know those involved in creating it haven't had a fair deal.
Bob Doherty
member elected trustee
Professor of Marketing and Chair in Agrifood, University of York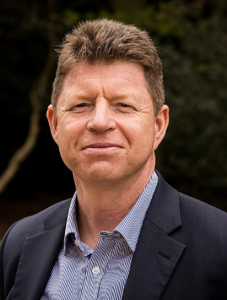 Bob Doherty is Professor of Marketing and N8 Chair in Agrifood at the University of York Management School. Since joining York in 2012 he has been Principal Investigator of 'IKnowFood' and more recently 'FixOurFood' from the Transforming Food Systems SPF.
Bob has been seconded as a policy fellow into the UK Government's Department for Environment, Food and Rural Affairs (DEFRA) on a new science research programme launched to inform DEFRA policymaking.
Prior to moving into academia, Bob spent nearly five years as Head of Sales and Marketing at Fairtrade social enterprise, Divine Chocolate.
Bob is passionate about social justice and has been involved in fair trade since 1998, either as a campaigner, researcher or in a commercial capacity. He is committed to making sure that smallholder farmers have a strong voice in the global food system.
What is your favourite Fairtrade product? Divine milk chocolate with toffee and sea salt.
Marike Runneboom de Pena
Producer Trustee
Managing Director of Banelino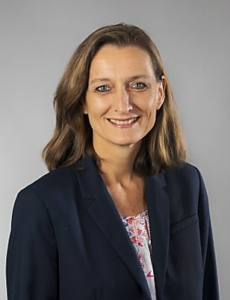 Marike is a sociologist in Agricultural Development, working as the managing director of Fairtrade certified banana co-operative Banelino in the Dominican Republic.
Over the last 25 years, Marike has been active in different positions representing farmers and workers, as board and committee member of the Latin American and Caribbean Network of Fairtrade Farmers and Workers (CLAC); the Dominican Platform of Fairtrade Farmers and Workers (COORDOM); Fairtrade International; and the Fairtrade Foundation.
Marike currently coordinates the Alliance of the Fairtrade Producer Networks of Latin America and the Caribbean, Africa, Asia and the Pacific, with the aim of sharing knowledge and influencing the future of sustainable agriculture and trade.
David Paterson
Member Elected Trustee
Solicitor, Herbert Smith Freehills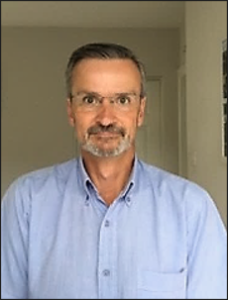 David is a retired City solicitor, having been a partner at Herbert Smith Freehills from 1994, specialising in corporate finance, board and governance matters. Retiring from legal practice in 2018, David now divides his time between a number of non-executive roles.
David has supported Christian Aid, one of Fairtrade's UK founders, in a variety of roles over the last decade. He has been a trustee of Christian Aid Kenya since 2016. His experience in enterprise development work, such a is led by Christian Aid in East Africa, has been a valuable base for his input into the work of the Foundation.
David also works part time at the Financial Reporting Council in its enforcement division, overseeing investigations and enforcement proceedings in the audit and actuarial fields.
He also serves as a non-executive member of the Finance, Audit and Investment Committee at The R&A Group.
Simon Wright
MEMBER ELECTED TRUSTEE
Founder, OF+ Consulting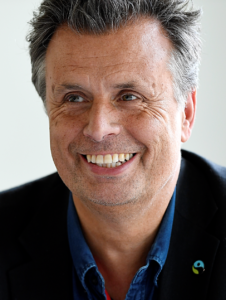 Simon's involvement with Fairtrade goes back to the very first UK product to carry the Fairtrade logo – Green & Black's Maya Gold. In 1994 Simon was part of the team that developed this bar and the initial development of the Divine range of Fairtrade chocolate bars.
Simon now works with a chocolate company in Italy that processes many of the world's Fairtrade cocoa beans. With a keen interest in sustainable food production, Simon also runs a consultancy business that helps food and drink companies to develop their products.
Simon sits on the Standards Board of the Soil Association, helping to maintain and develop organic standards. He also chairs the judging of the Quality Food Awards and runs the Gluten Free Industry Association.
Apart from sustainable food, Simon's other interests are rock 'n' roll – writing, releasing, collecting and DJing. Learn more about Simon.
Anita Chandraker
MEMBER ELECTED TRUSTEE
Senior Partner, PA Consulting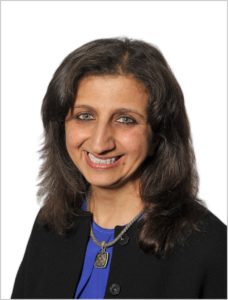 Anita is a senior leader with executive and non-executive board experience. She has worked for more than 30 years with PA Consulting, advising clients at board level on strategic technology and digital initiatives, and delivering complex transformation programmes.
Anita has non-executive board experience with not-for-profit organisation The Mentoring Foundation, which drives a leading cross-company mentoring programme for women.
Anita is passionate about reducing inequalities across high-income and low-income countries, having witnessed disparities first-hand through her strong family connection to India. Anita enjoys walking and yoga, and is a keen follower of football.
What is your favourite Fairtrade product? Divine chocolate, both for its taste and its inspiring business model.
Anne Marie Yao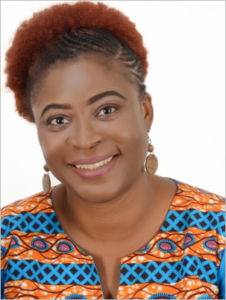 PRODUCER TRUSTEE
Regional Cocoa Manager, Fairtrade Africa
Anne-Marie is the Regional Cocoa Manager at Fairtrade Africa. Previously the Fairtrade International Liaison Officer, Anne-Marie has a strong commitment to Fairtrade, with more than eight years working in the producer network.
Anne-Marie is keenly engaged in community development and women's empowerment. Well-travelled and with good knowledge of trader and small-scale producer organisation management, Anne-Marie brings a fresh producer network perspective to our board.
What is your favourite Fairtrade product? It is incontestably cocoa because of its importance in the regional economics and how big the needs are to ensure producers benefit from Fairtrade principles
Secretary to the Trustees: Farzana Uddin farzana.uddin@fairtrade.org.uk
Want to get involved?
With over 10,000 local campaigning groups, there's a vibrant Fairtrade grassroots movement calling for fairness