Creativity Against The Climate Crisis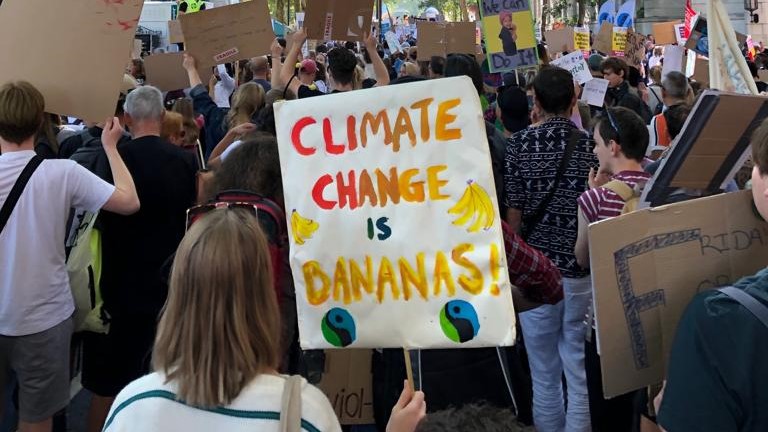 24 February 7:30 pm | YouTube

Length: 45 minutes | Host: Fairtrade Foundation
As part of our Choose the world you want festival activities, Bridgerton actor and Fairtrade Foundation patron Adjoa Andoh is joined by digital artists, musicians, writers and other wonderfully creative people to discuss how creativity can be used to power-up climate campaigning.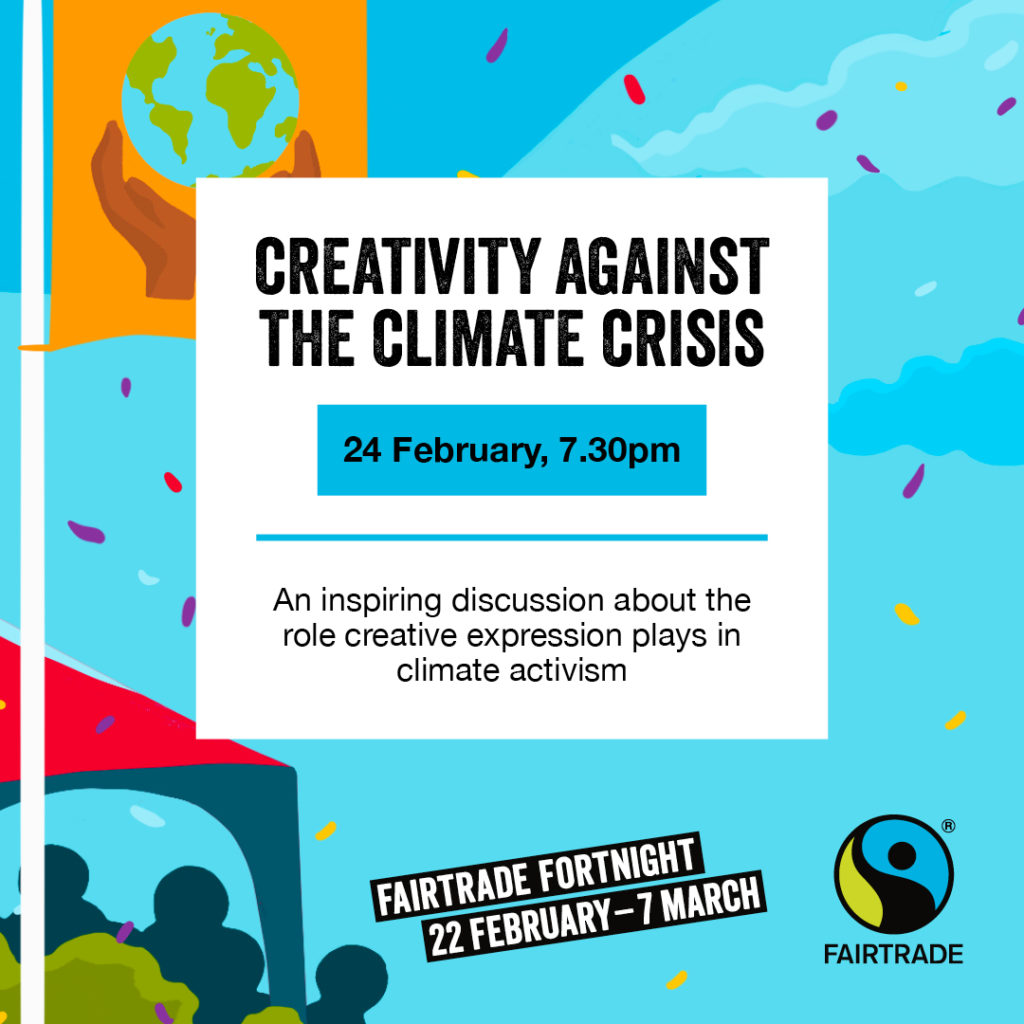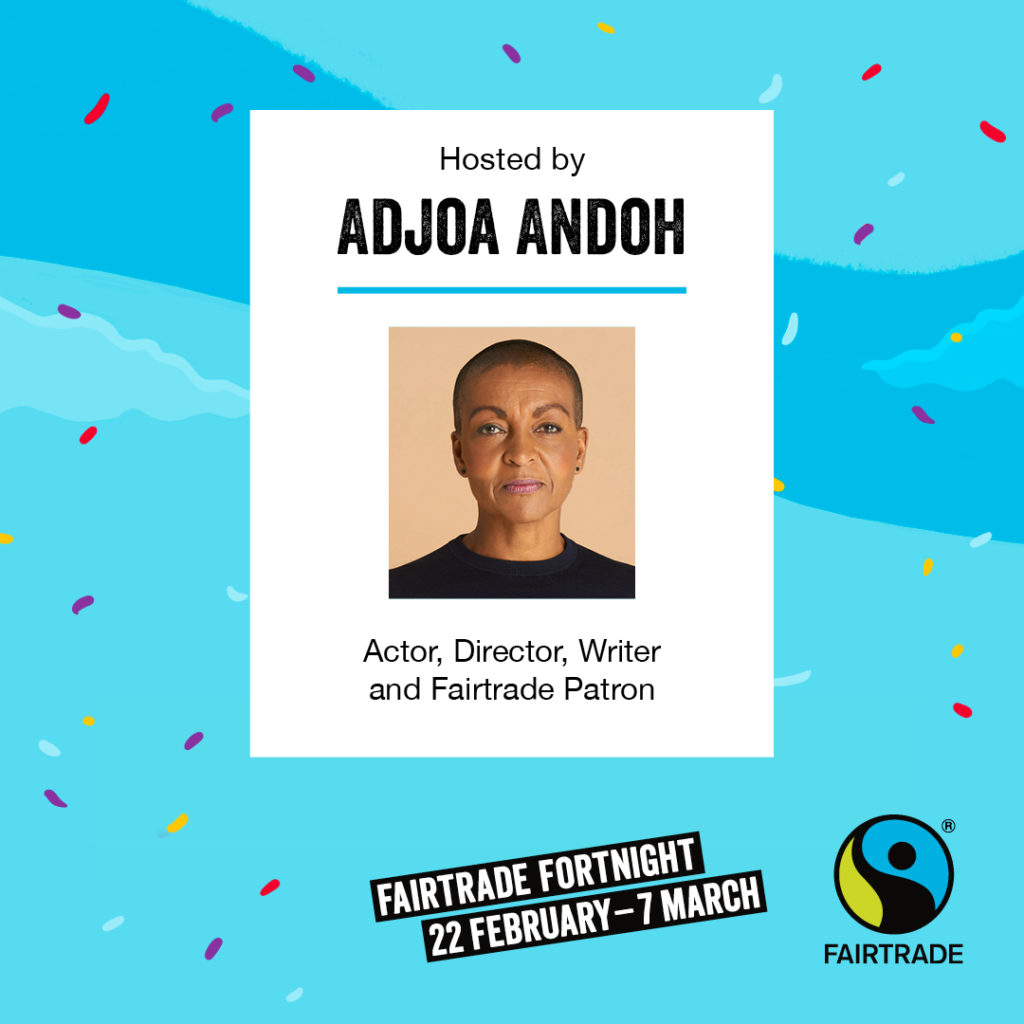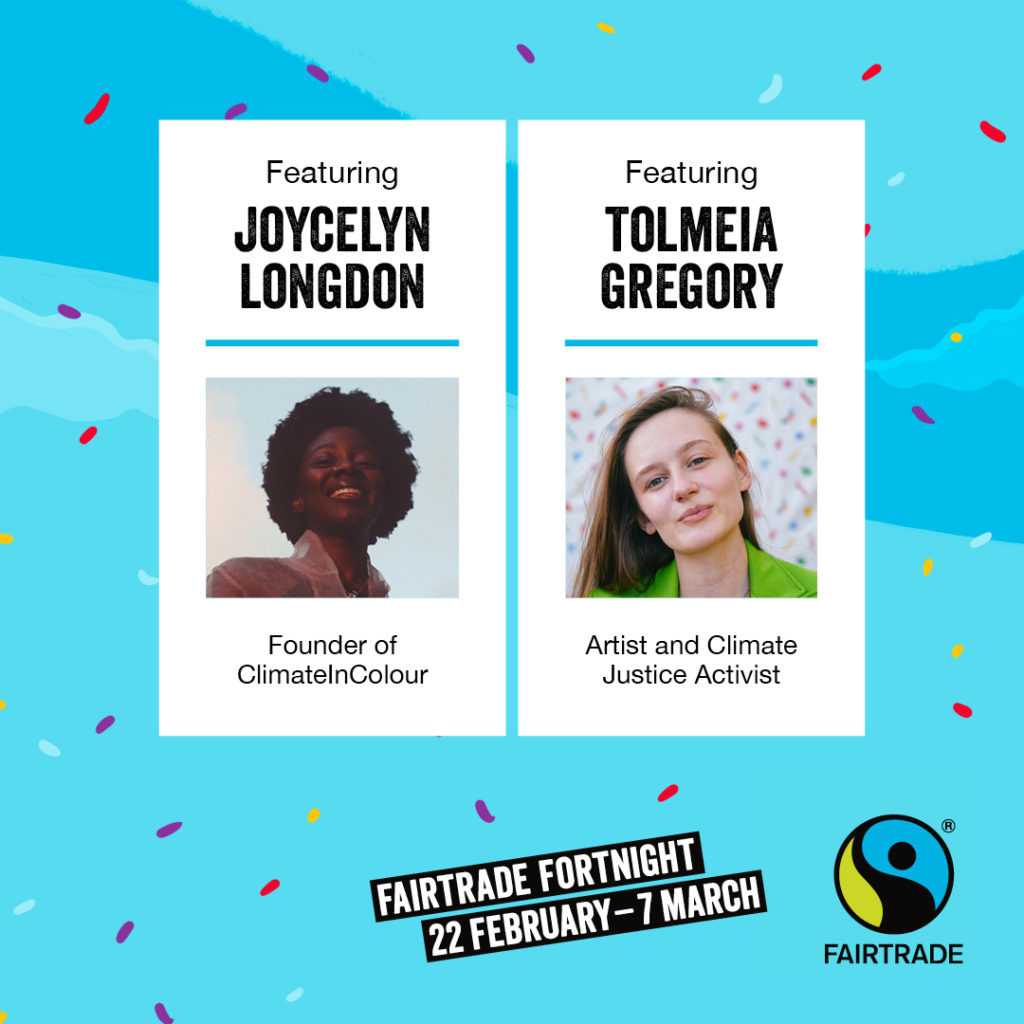 At 7:30pm (GMT) on Wednesday 24 February, our guests will connect, streamed live on YouTube, to discuss how their own work explores the perspective of those already feeling the worst effects of the climate crisis – the people who grow and produce the food we consume every day.
This event has taken place. You can watch it using the button below.
View all Events