Guardian Live: how is the climate crisis impacting the global food supply?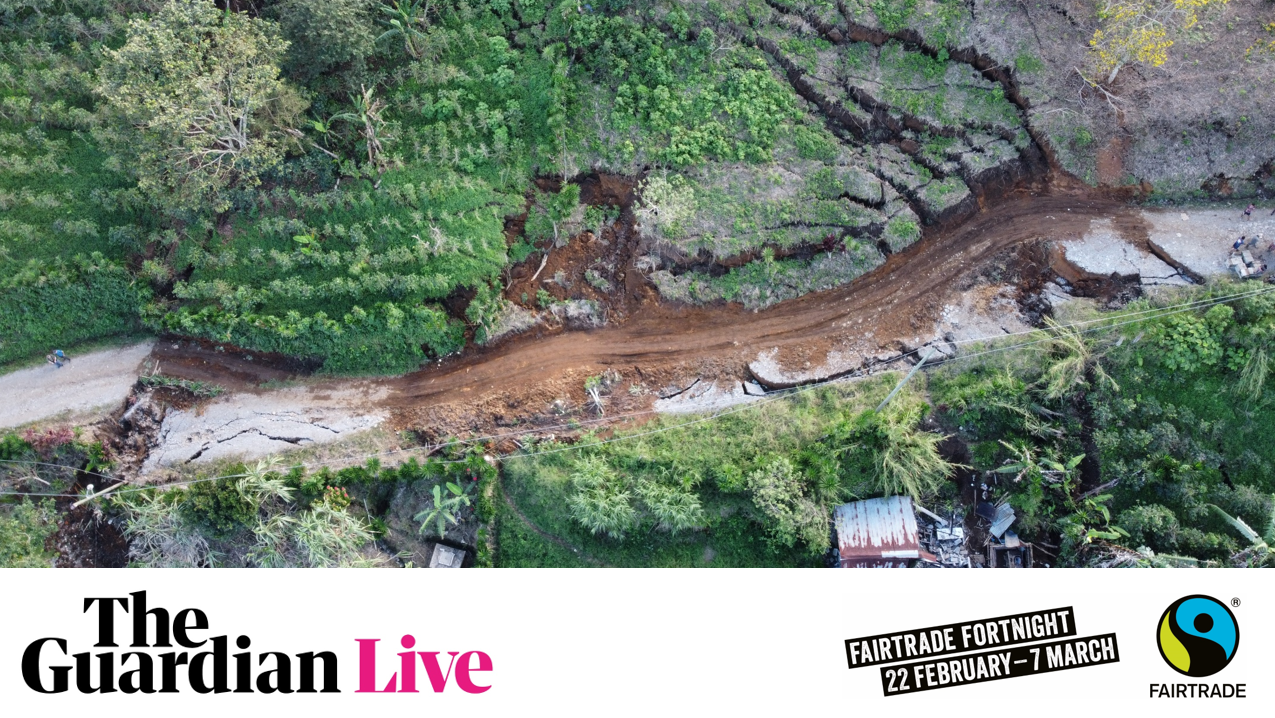 22 February 2021 7:00 pm | Guardian Live

Length: 1 hour | Host: Fairtrade Foundation
Watch the recording of the event:
We partnered with The Guardian Live events to bring together Fairtrade farmers, environmental experts and climate writers to ask: how is the climate crisis affecting our global food supply and the people behind it?
How can we ensure we are eating more ethically, and supporting the farmers who are bearing the brunt of the climate crisis?
Our panel discussed the effects of the climate catastrophe on the lives of farmers, in this livestreamed event.
This event has taken place and can be watched below. It was free-to-attend and orgnaised in partnership with The Guardian Live.
Photography © Sean Hawkey
View all Events