Tea is traditionally the Brits' favourite drink. Its history goes back to imperial times when tea was a key commodity traded from overseas – at vast expense.
Now that it has become part of the national identity, we have an even greater responsibility to the people growing the many different varieties of tea. Whether it's a delectably blended black tea, fresh young green tea plucked from the tips of the tea bush, or perhaps a modern day twist like iced tea or fruit tea (which actually comes under a whole different category – a fruit tea has ingredients from all sorts of fruits and spices).
Whatever your brew, there's a Fairtrade option for you. Why not try one of these fine drinks and raise your cup for this year's National Tea Day.
Charitea Red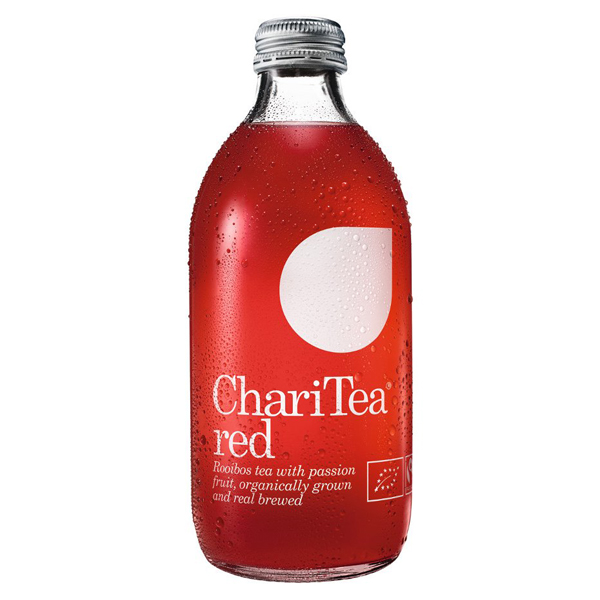 As well as being Fairtrade, 5p from every bottle of ChariTea sold goes to the Lemonaid & ChariTea Foundation. That's how they have raised over £4 million for social projects. You can sit back and enjoy this refreshing tea safe in the knowledge that ChariTea have thought about their producers and are investing back into their communities.
This red tea is an organic brewed rooibos tea from South Africa.
Buy ChariTea Red from their online shop
Clipper Organic Earl Grey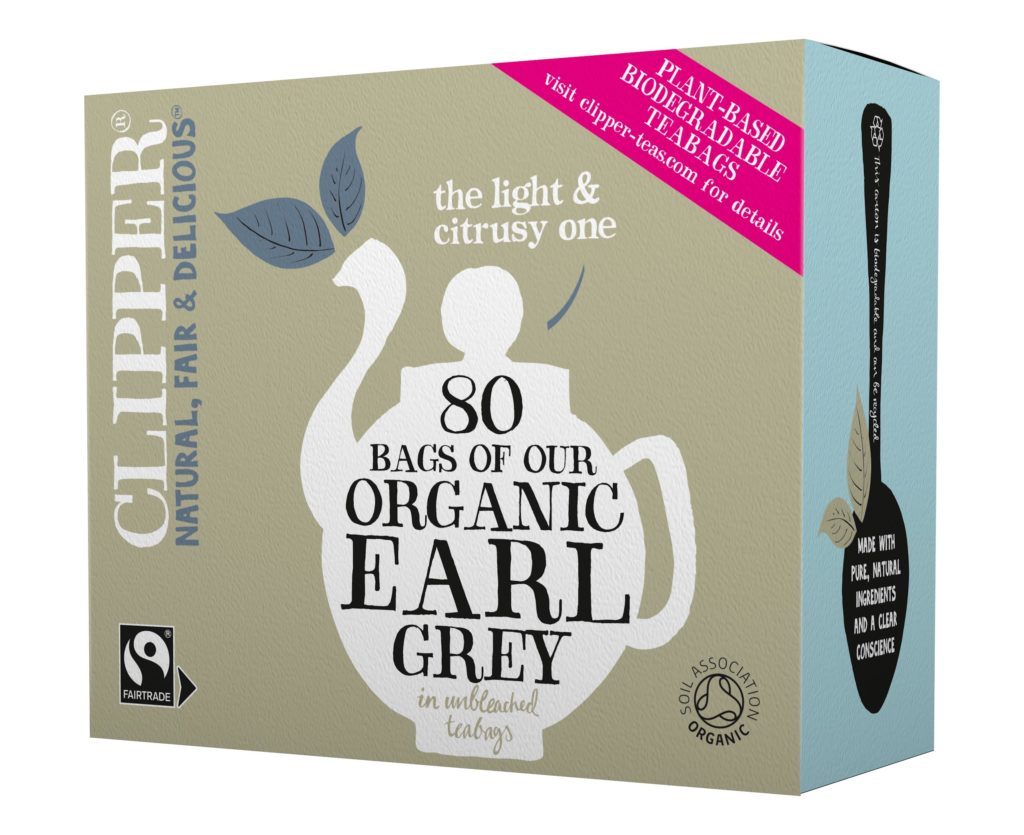 At Clipper, they believe that every cup of tea counts. Every cup of natural, fair and delicious tea from Clipper you drink means they're able to keep doing the good stuff to support people and the planet. Try their Organic Fairtrade Earl Grey Tea for a light, refreshing hot drink with the delicious and distinctive citrus zing of Bergamot.
Buy Clipper tea from their online shop
Co-op 99 Tea Blend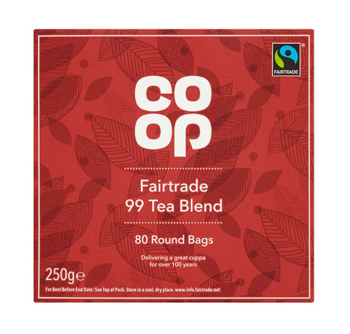 All of Co-op's own brand tea is Fairtrade and has been for 10 years. Co-op has supported tens of thousands of tea smallholders, workers and their communities in Kenya and Malawi. Look out for Co-op own brand Fairtrade 99 Tea Blend, which was the first mainstream grocery product to be sourced and marketed on an ethical trading platform.
Buy Co-op tea from their online shop
Eloments Ceylon Breakfast Vitamin Tea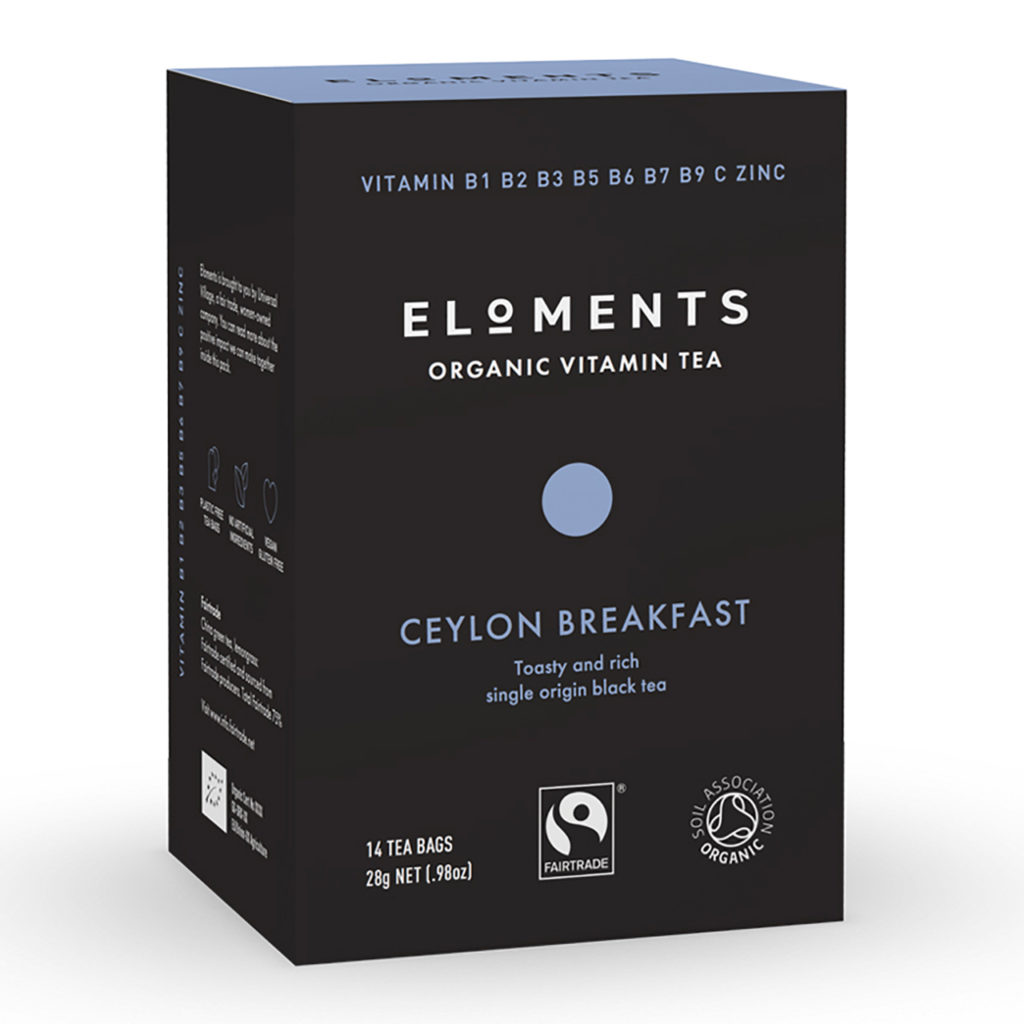 How do you fancy a cuppa with a healthy does of vitamins? Eloments' Fairtrade teas are blended with plant-based nutrients, herbs and spices. The Ceylon Breakfast Natural Vitamin Tea contains nine essential vitamins and minerals. It's a toasty and rich single-origin black tea, sourced from organic, family-owned farms in the Sri Lankan highlands.
English Tea Shop Peppermint Tea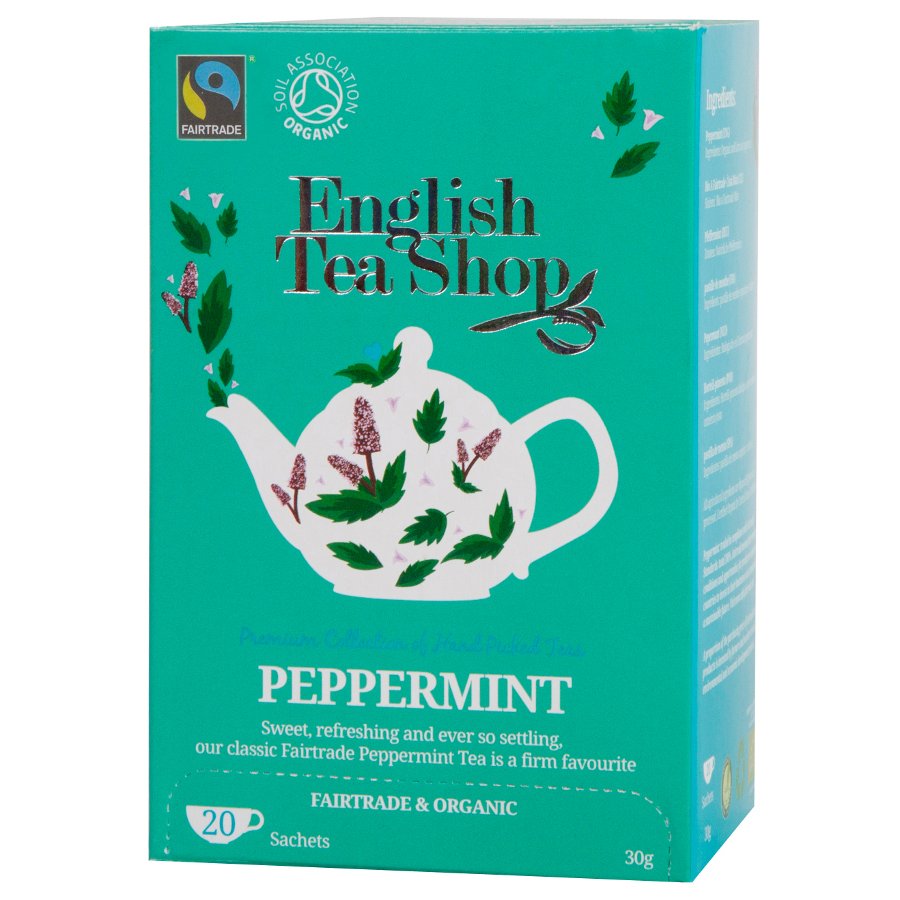 English Tea Shop source ingredients from small farmers who farm without chemical fertilisers or pesticides. They are committed to telling the world how these small farmers make a huge impact on sustaining the planet's natural ecosystem. The peppermint tea is a perfect blend of Egyptian peppermint and spearmint, creating a refreshing caffeine-free tea. It's a lovely drink for winding down after a long day.
Visit the English Tea Shop online shop
Hampstead TEa Pure Green Tea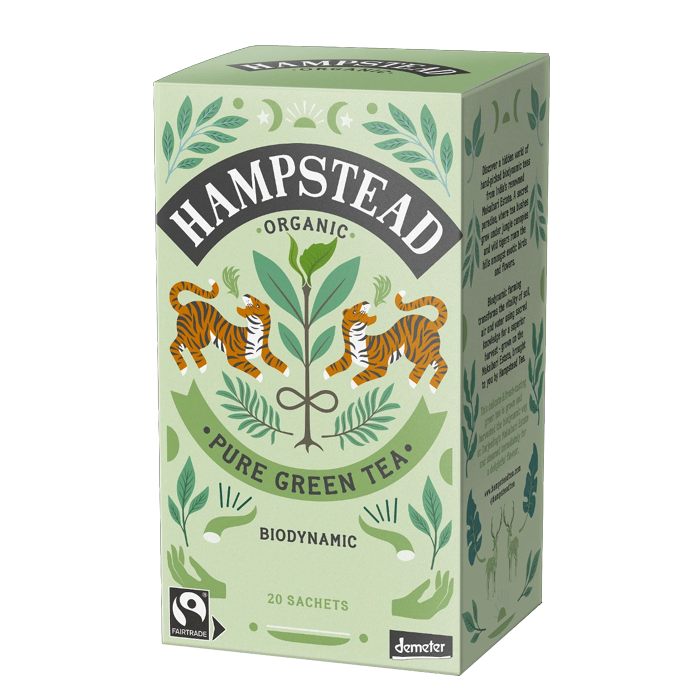 Hampstead Tea was among the first businesses in the UK to produce Fairtrade certified products. It is Ethical Consumer's number one most ethical tea brand in the UK for the fourth year running.
Delicate and fresh tasting, the Biodynamic Darjeeling Green Tea is proudly sourced from the Makaibari single estate in Darjeeling.
Buy Hampstead Tea from their online shop
Lidl Assam Tea bags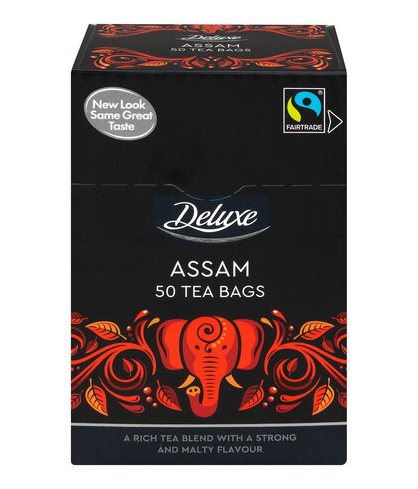 Lidl sells over 40 different Fairtrade products, from Colombian bananas and tea picked in Kenya to cocoa grown in Côte d'Ivoire. Try the Assam tea bags for a rich tea blend with a strong and malty flavour.
London Tea Peach & Rhubarb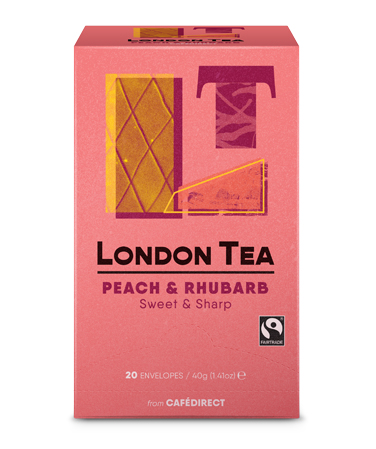 London Tea by Cafédirect, brings you a range of bright, bold and naturally punchy Fairtrade teas in 100% recyclable packaging. The invigorating sweetness of peach cut with the sharpness of rhubarb makes a wonderful iced tea in the summer or a warming treat in the winter.
Buy London Tea from Jurang online shop
M&S Luxury Gold Tea bags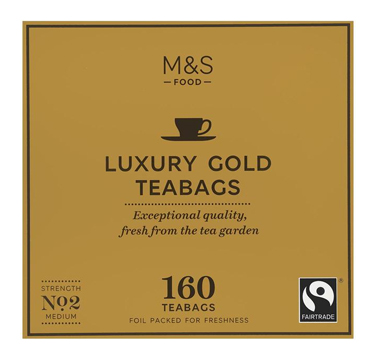 M&S sell the equivalent of 400 million cups of tea each year and the M&S Gold Label product is award-winning. In 2006 M&S became the first retailer to source only Fairtrade certified tea across the entire range. Carefully selected from tea estates in Africa and India, M&S Luxury Gold tea bags bring all the best together in one cup – or pot – of tea. M&S sells tea bags and loose leaf so you can choose your favourite. Look for the FAIRTRADE Mark when you're next shopping.
Buy M&S Gold Label tea from Ocado
Suki Belfast Brew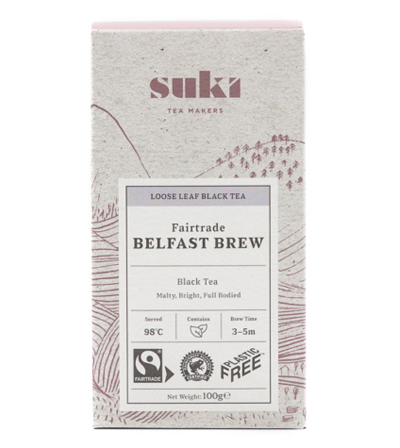 Based in Belfast, SUKI Tea Makers ethically source and blend loose leaf teas, herbal infusions and fruit blends from all over the world. SUKI's Belfast Brew is a blend of two of the best quality whole leaf teas which gives a malty and full flavoured cup.
Buy Suki Tea from their online shop
Traidcraft Loose Leaf Breakfast Blend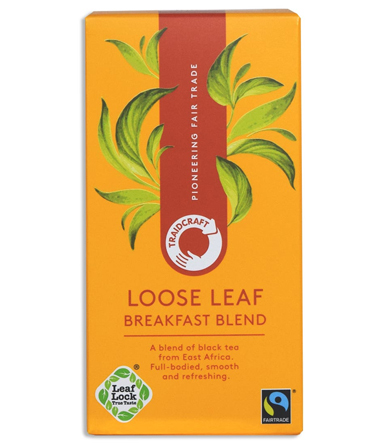 Traidcraft introduced the very first fair trade tea to the UK back in 1979. Traidcraft Fairtrade Breakfast Blend loose leaf tea is grown and harvested by selected smallholder farmers in Kenya and Malawi. This tea uses the Leaf Lock process for guaranteed freshness and is blended in collaboration with tea experts in the UK.
Buy Traidcraft Breakfast Blend from their online shop
Waitrose Gold Tea Bags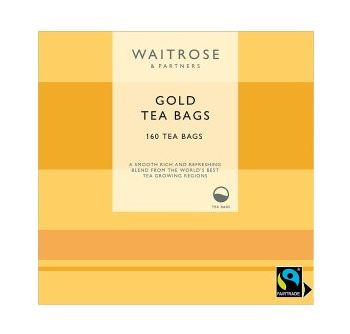 Smooth, bright and refreshing, this tea is carefully balanced and reasonably priced. Waitrose sources tea leaves from some of the best tea-growing regions in the world for a well-blended brew.
Buy Waitrose & Partners Gold Tea Bags
You might also like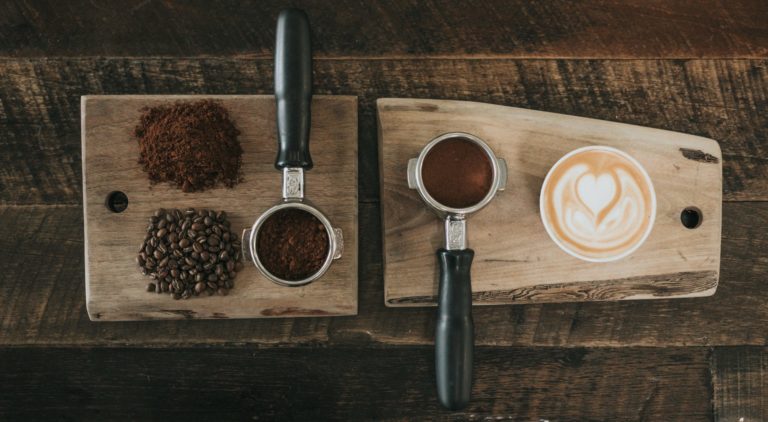 Ethical Coffee – 14 Ethical Fairtrade Coffees to Choose
9 December, 2020