by Emily McCoy
Tea is traditionally one of us Brits' favourite drinks. Its history goes back to imperial times when tea was a key commodity traded from overseas – at vast expense.
Now it has become part of our national identity we have an even greater responsibility to the people overseas who are growing all kinds of different varieties of tea. Whether it's a delectably blended black tea, fresh young green tea plucked from the tips of the tea bush, or perhaps a modern day twist like iced tea or fruit tea (which actually comes under a whole different category – a fruit tea has ingredients from all sorts of fruits and spices!)
Whatever your brew, there's a Fairtrade option for you. Why not try one of these fine choices and raise your cup for this year's Tea Day.
M&S Luxury Gold Tea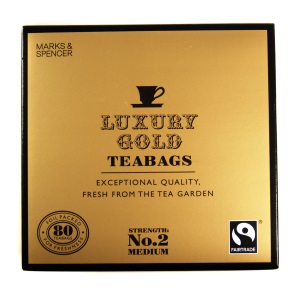 Looking for the perfect cup of everyday tea? Many retailers stock Fairtrade tea and their own-label is not to be sniffed at. Carefully selected from tea estates in Africa and India, this one from M&S brings all the best together in one cup – or pot – of tea. M&S sell tea bags and loose leaf so you can choose your favourite, just look for the mark when you're next out shopping.
Where to buy: M&S
Clipper organic green tea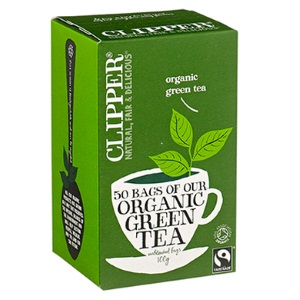 One of the original Fairtrade pioneers in the UK, Clipper have had the Fairtrade MARK for 25 years and as the world's largest Fairtrade tea brand, they only work with trusted Fairtrade & organic estates. Their green tea is characteristically light and clear and comes in a variety of blends. Clipper tea does not contain any artificial ingredients and has a reusable package design for all its products. What's more, Clipper were the first company in the UK to develop plastic free teabags for their teas!
Where to buy: Sainsbury's, Tesco, Ocado, Amazon, Whole Foods
English tea shop peppermint tea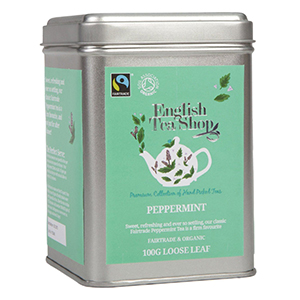 As well as a delicious range of traditional teas, this peppermint tea comes from Fairtrade herbs and spices. Peppermint makes a perfect after dinner tea due to its freshness and rich minty flavour. This herbal loose leaf does not just have a great taste, it is also good for the environment thanks to the packing design.
Where to buy: English Tea Shop Peppermint from Ethical Superstore, Amazon
traidcraft loose leaf breakfast blend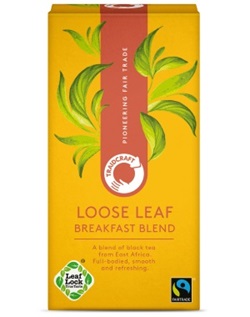 From introducing the very first fair trade tea to the UK back in 1979, fast forward to the present day to enjoy Traidcraft's Fairtrade labelled Breakfast Blend Loose Leaf tea. Grown and harvested by selected smallholder farmers in Kenya and Malawi, this tea uses the Leaf Lock process for guaranteed freshness, and is blended in collaboration with tea experts here in the UK. As a loose leaf tea, this is a great eco-friendly choice, as you completely escape teabags too.
Where to buy: Loose leaf breakfast blend from Traidcraft
Cafédirect Everyday Tea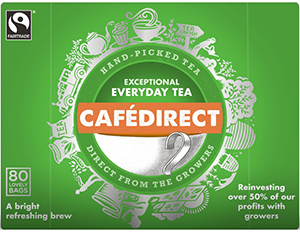 Cafédirect have been sourcing Fairtrade coffee for 25 years, but did you know that they also offer tea? Cafédirect have farmers at the heart of their sourcing, and this everyday tea is a selection of handpicked black teas from Kenya, Tanzania and Uganda, where Cafédirect have established long lasting relationships with tea plantations. These teabags are all packed in 100% recycled packaging.
Where to buy: CafeDirect Everyday Tea from Natural Collection, Ethical Superstore, Sainsbury's
Waitrose Gold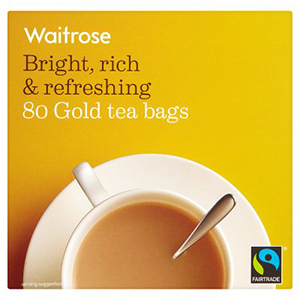 Smooth, bright and refreshing, this tea is carefully balanced and reasonable priced – perfect for sharing a cup with a friend, enjoying with a sweet treat or as part of your everyday routine. Waitrose's tealeaves are sourced from some of the best tea-growing regions in the world for a well-blended brew.
Where to buy: Waitrose & Partners, Ocado
Suki Tea Darjeeling First Flush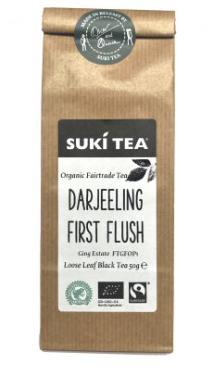 This loose-leaf black tea is a handcrafted, exclusive tea where every batch of tea leaves is different. The leaves are hand plucked in Darjeeling after the winter period in mid-March to May, hence the name 'First Flush'. Compared to other black teas, this tea has a light golden colour and a more subtle and crisp taste. It is known as the champagne of teas, it makes the perfect gift to a tea lover, or even a luxurious treat for yourself.
Where to buy: Suki Tea Darjeeling First Flush Buy Online
ChariTea Red Iced Rooibos Tea with Passion Fruit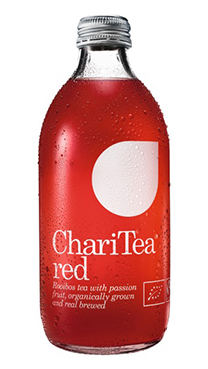 This red tea is an organic brewed rooibos tea from South Africa. The money they make supports local social and educational projects in the area. You can sit back and enjoy this refreshing tea safe in the knowledge ChariTea+ have thought about their producers and are investing back into their communities. So every penny you spend pays double back – a delicious drink and a fair chance for farmers!
Where to buy: ChariTea from Ethical Superstore, Ocado
Co-op 99 Tea Blend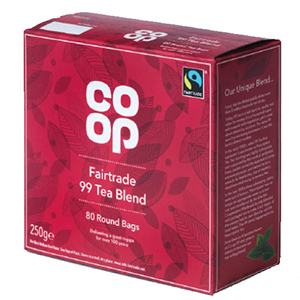 The Co-operative have been there from the beginning with Fairtrade and stock a huge range of Fairtrade products – one of their staples is this wonderful own-label tea. We all love an everyday brew, and these teabags have got you covered.
Where to buy: Co-op & selected Nisa stores
Sainsbury's Taste the Difference English Breakfast Tea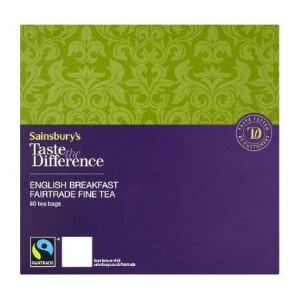 The finest black teas have been selected for this light and bright tea from Sainsbury's, for a strong and lasting flavour. It's perfect for a morning wake-up call, or any time of day for a nice cuppa!
Where to buy: Sainsbury's
You might also like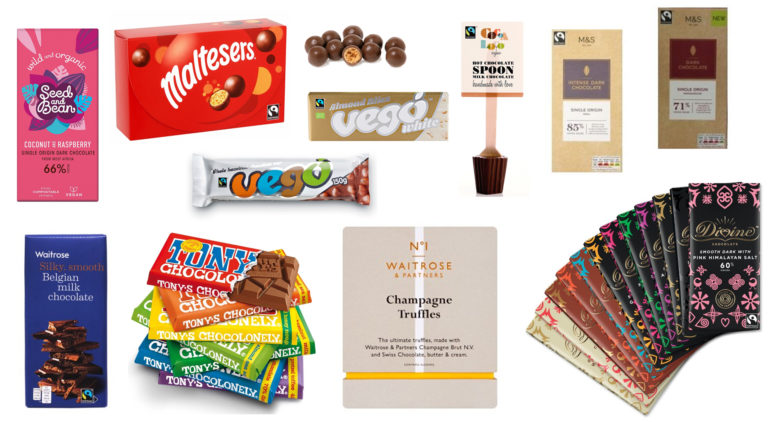 15 Fairtrade Chocolate Choices You Can Find on the High Street
24 June, 2020
We've all been there – it's Friday, we've been at work all week, we deserve a treat. But a treat for us shouldn't be at the expense of others. We don't want exploitation and poverty to be the cost of our chocolate bar.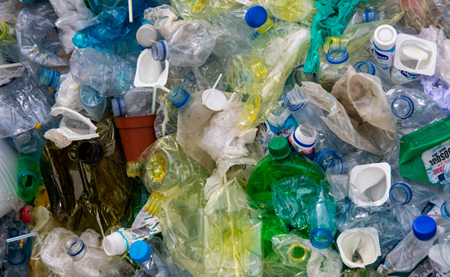 7 Fairtrade Switches to cut your plastic use
18 November, 2019
Take the standard supermarket product. We buy it, consume it, discard it. But we all know that a product's life is longer than that. Fairtrade works to shed light on what happens before you buy a product but what happens after you discard it matters too.