Chocolate. Milk or dark with Cornish sea salt? Behind every luscious chocolate bar and treat we devour throughout the year, there are six million people globally who depend on growing cocoa for their livelihoods. Fairtrade has breathed a new lease of life into entire cocoa farming communities in the poorest parts of the world.
1. In 1994, Green & Black's Maya Gold chocolate bar became the first Fairtrade-certified product in the UK. Based on a traditional cocoa-spiced Mayan drink, it set the trend for single-origin chocolate whilst achieving a great write-up from foodies, including the celebrity chef Hugh Fearnley-Whittingstall.
2. Most cocoa farmers have never tasted chocolate, but farmers from a Fairtrade-certified cooperative in Ghana own 44% of the Divine chocolate company. Launched in 1998, it went down in history as the first farmer-owned confectionery brand in the UK. Find out more about Divine Chocolate.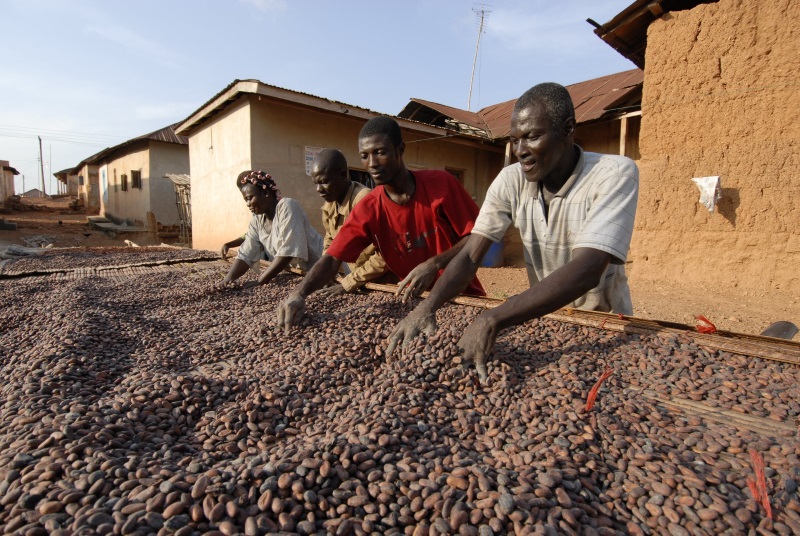 3. Cocoa is produced in tropical environments in a belt between 10ºN and 10ºS of the Equator. The ideal climate for growing cocoa is hot, rainy, and tropical, with lush vegetation to provide shade for the cocoa trees. Ghana and Côte d'Ivoire are the top selling countries, with Côte d'Ivoire supplying 40% of the global trade.
4. With proper care, cocoa trees begin to yield pods at peak production levels by the fifth year, and they can continue at this level for 10 years. But for all this hard work, cocoa farmers gain very little from a very profitable global cocoa trade.
5. Most cocoa farmers in Ghana and Côte d'Ivoire live on less than a $1 a day. Poverty, and its many related issues, such as child labour, is the key challenge faced by cocoa growing communities. With Fairtrade sales, farmer cooperatives receive the Fairtrade Premium which they spend on improving quality and productivity of their farms, to increase incomes. Meet cocoa farmers in Côte d'Ivoire to find out more.
6. The average age of a cocoa farmer is now over 50 because the younger generation cannot be attracted to the profession as the benefits are so poor.
7. There are lots of different types of chocolate products bearing the FAIRTRADE Mark in the UK, including premium, conventional, organic, gluten free and vegan. Find out where to buy Fairtrade chocolate.
8. Fairtrade chocolate accounts for 12% of total sales in the UK – and the trend for Fairtrade-certified cocoa treats is growing (see the Global Cocoa Market 2016-2020).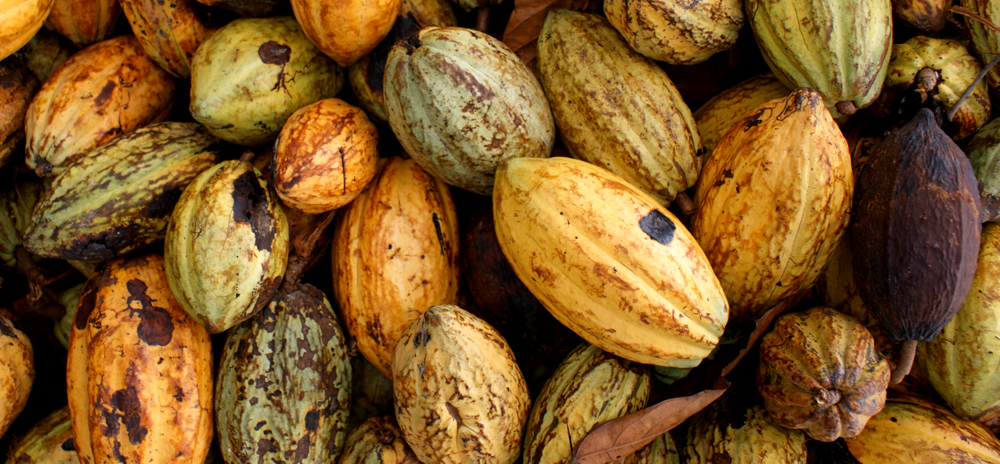 9. 25% of all Fairtrade cocoa growers are women. Find out more with our long read 'The New Queens of Cocoa' about women cocoa farmers in Côte d'Ivoire which shows the challenges they face, and how they are increasingly taking charge of their own futures.
10. Education is key to the future of cocoa communities. Fairtrade Africa currently trains cocoa farmers in financial management, governance, good agricultural practices, gender and child labour. This will form part of the Fairtrade West Africa Cocoa Program, being implemented over a period from 2015 to 2020. Watch this space!
Sign the petition
Fairtrade is campaigning for a living income to become a reality for cocoa farmers in West Africa.
Find out more and sign the petition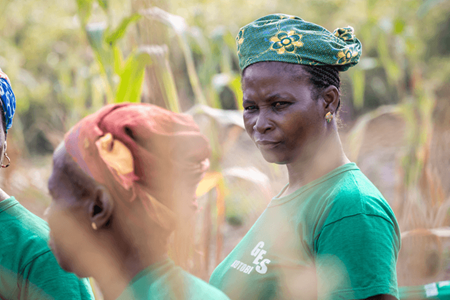 Invisible Women: The Unrewarded Labour Behind Chocolate
6 March, 2020
Imagine having the money you earn from growing cocoa compared to a bar of chocolate.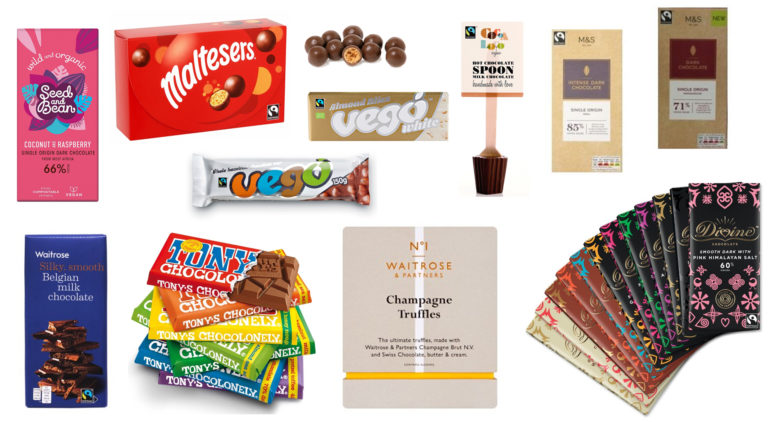 15 Fairtrade Chocolate Choices You Can Find on the High Street
24 June, 2020
We've all been there – it's Friday, we've been at work all week, we deserve a treat. But a treat for us shouldn't be at the expense of others. We don't want exploitation and poverty to be the cost of our chocolate bar.