Discover the superior taste of speciality coffee and enjoy it all the more for knowing that the farmers were paid fairly for their crops when it is also Fairtrade.
What is speciality coffee?
There is much debate in the industry around what 'speciality coffee' is, as there is not currently a fixed definition. However, it is generally agreed to be the higher quality Arabica coffee with a cupping score of 80 points or more on a 100 point scale.
It refers to the entire supply chain and process with criteria to ensure that the highest quality runs through each stage, from crop to cup.
12 Fairtrade speciality coffees
Here is a selection of speciality coffees that are also Fairtrade, chosen by our Senior Partnership Manager for their taste and speciality credentials. We have listed these alphabetically.
Read more about the benefits of Fairtrade coffee.
1. Bailies Coffee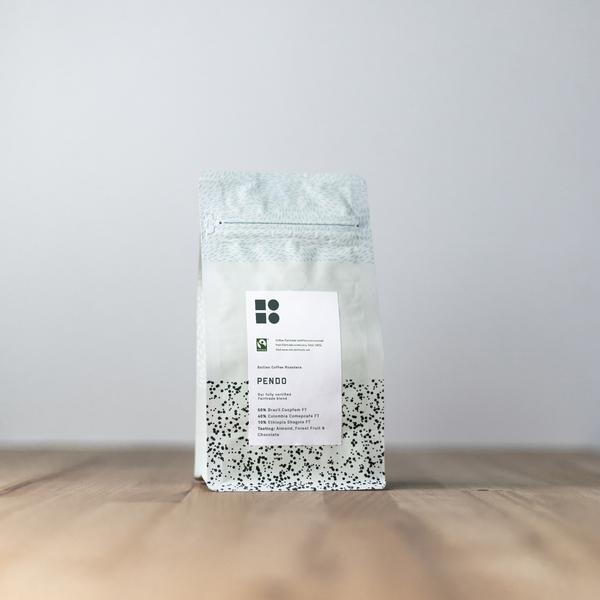 Bailies Coffee roasts its coffee with care in order to promote the finest aspects of the green bean.
Try their Fairtrade certified Pendo coffee.
2. Cafédirect's London Fields Range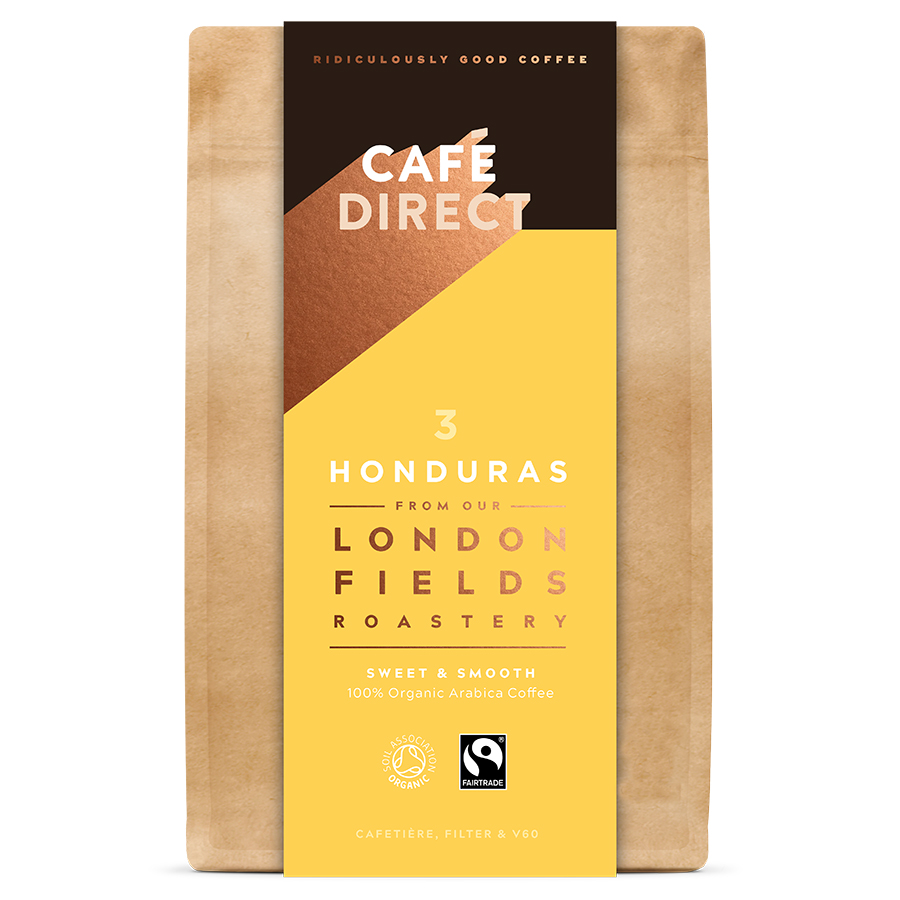 Discover Cafédirect's London Fields range of organic, single origin coffees, specially selected by their certified Q Grader and expert roasters at their London Fields Roastery.
Browse the Cafédirect London Fields range on Ethical Superstore
3. Co-op Irresistible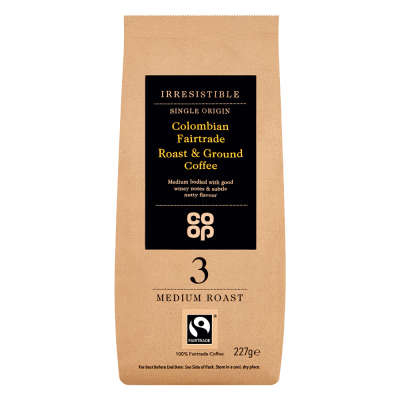 Try Co-op's Irresistible range for great single origin coffees from Kenya and Colombia. Available as ground or whole bean and with a decaffeinated option.
Browse Co-op's single origin coffee range on their website
4. Cru Kafe Subscription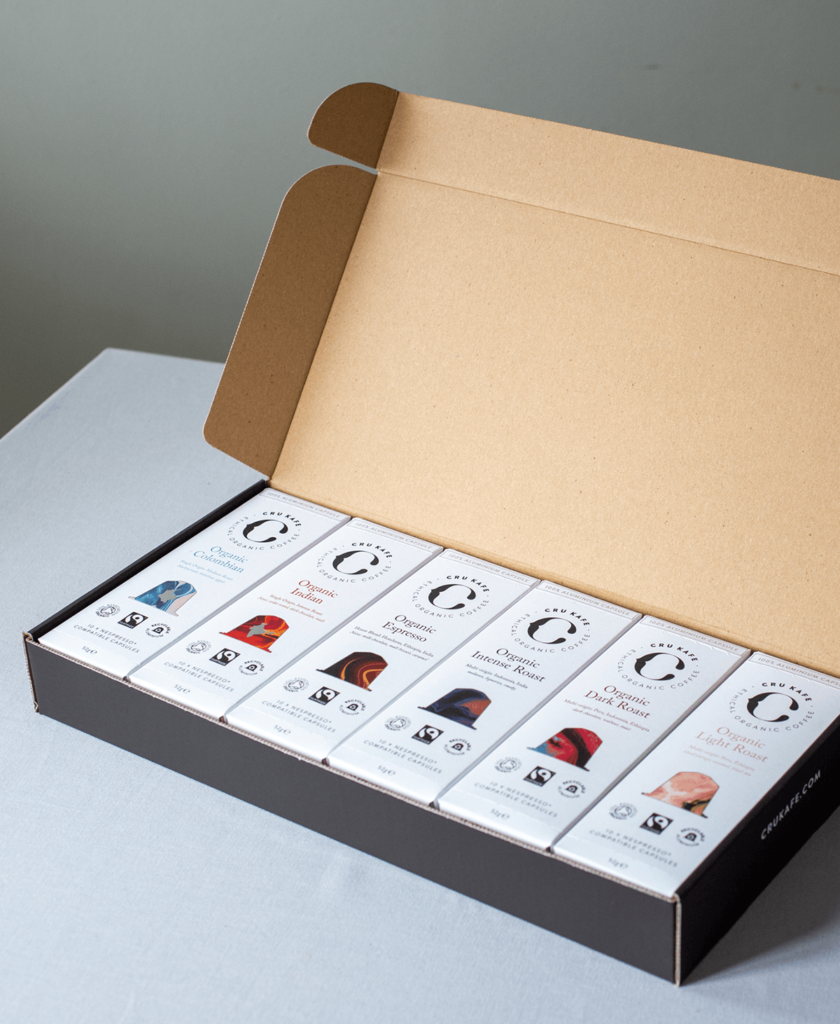 Each of Cru Kafe's coffees come from small growers on steep mountainsides, providing amazing organic and Fairtrade coffee for you to enjoy. Choose from multi-origin blends or single origin coffees.
Shop Cru Kafe subscriptions on their website
5. Drury Astraea Coffee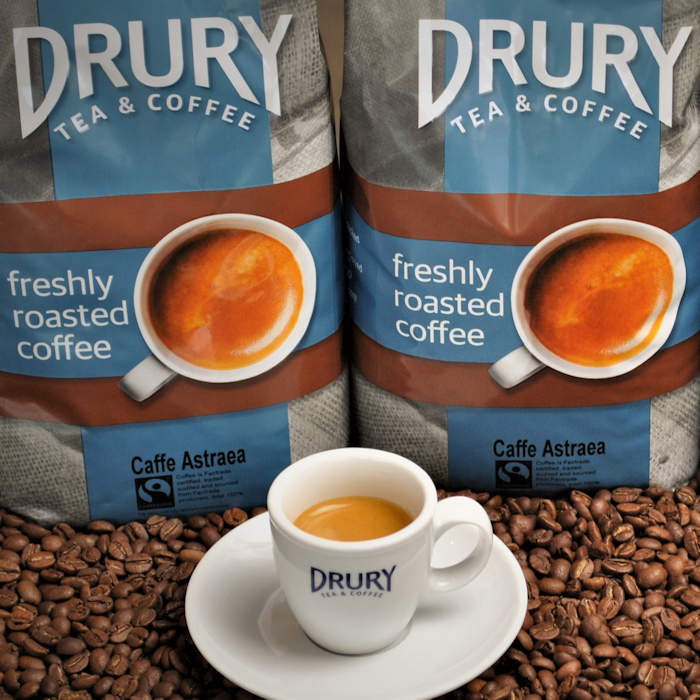 The Drury Tea & Coffee Company, established in London in 1936, is a family-run specialist supplier of tea and coffee to the wholesale and consumer markets. The company is proud to supply some of the most prestigious restaurants in the UK with their tea and coffee requirements. You can experience the taste from home with the Astraea coffee, a Fairtrade certified blend of Arabica coffees from Colombia and Brazil.
Visit Drury Tea & Coffee online store
6. Farrer's Costa Rican Fairtrade Coffee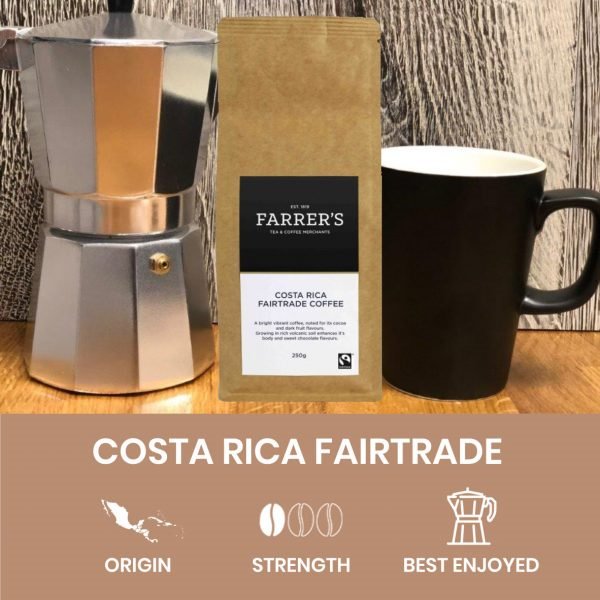 Farrer's is the oldest coffee roaster in the UK with over 200 years of roasting experience. It gives you all the information you could want about your coffee, providing the type of coffee, the soil type, and how it was processed. Your coffee is then ground based on how you brew it, ensuring your coffee tastes just right.
7. Grumpy Mule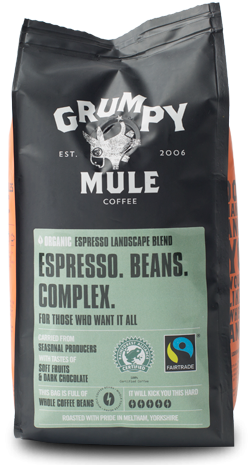 Grumpy Mule roasts its coffees with precision and care, making sure that it gets the very best flavour from each and every bean. The Grumpy Mule Landscape Espresso is an organic blend that won two stars in the Great Taste Awards in 2020 and 2018. It is available as ground or whole bean.
8. M&S Collection Fairtrade Coffee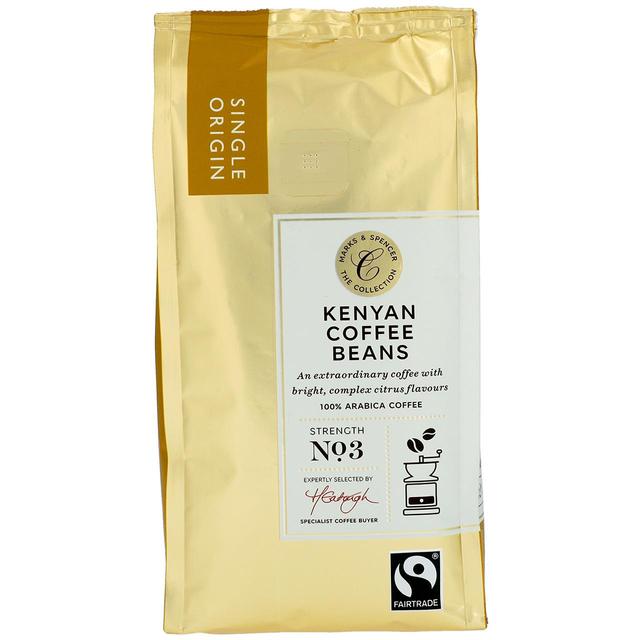 The M&S Collection range is where exceptional quality and intricate attention to detail make something truly special. Try the range of Collection Fairtrade Coffees, including this single-origin Kenyan coffee, grown in the rich volcanic slopes of Mount Kenya.
Buy M&S Fairtrade coffee online at Ocado
9. Owens Organic bantham coffee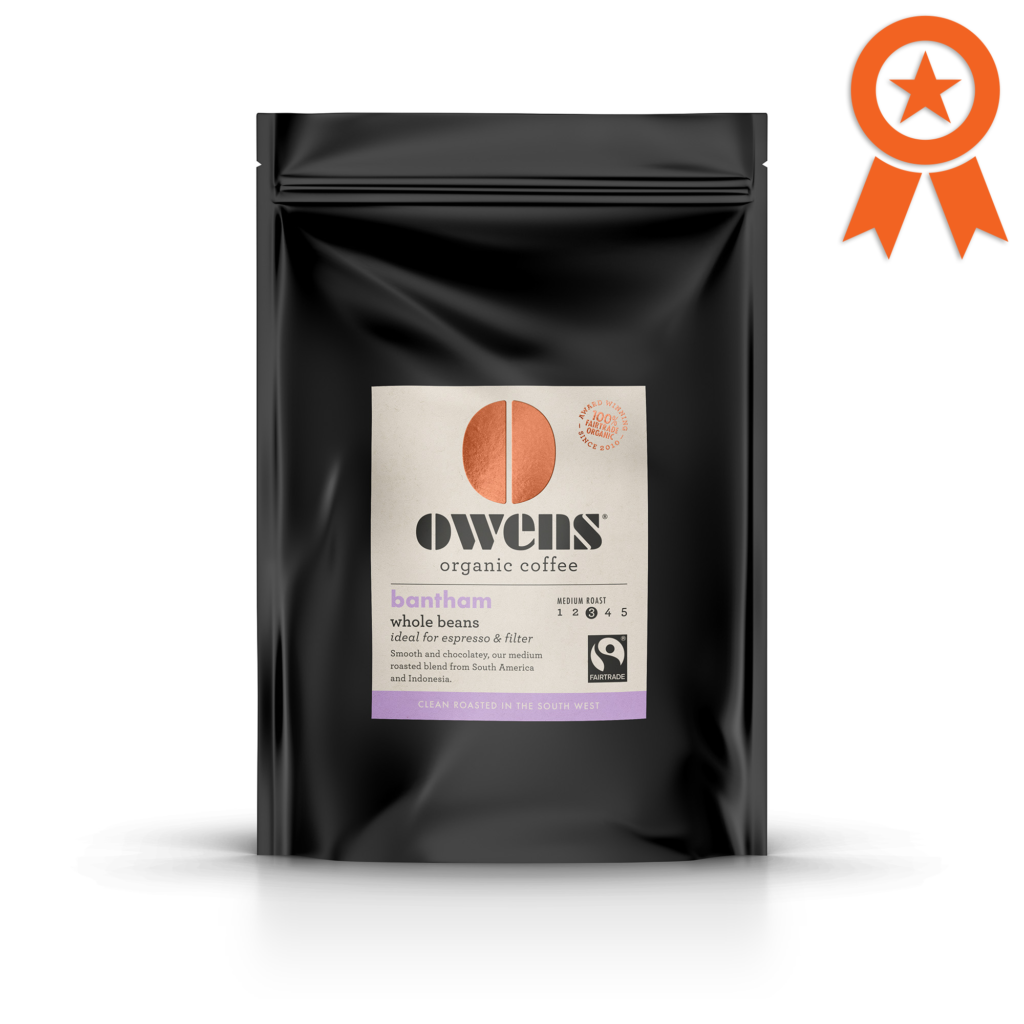 Owens Organic Coffee has a number of award-winning coffees. The Bantham coffee won a great taste award in 2019 and was Commended at the Taste of the West Awards 2019.
Buy Owens Bantham coffee online
10. Taylors Fika Coffee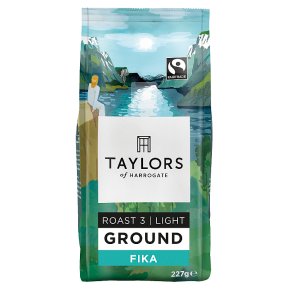 This Scandi style coffee, inspired by Fika, the Swedish practice of taking time to connect over coffee, is a crisp roast with flavours of toffee and hazelnut.
Buy Taylor's Fairtrade coffee online from Waitrose
11. Waitrose Colombian Reserve Ground Coffee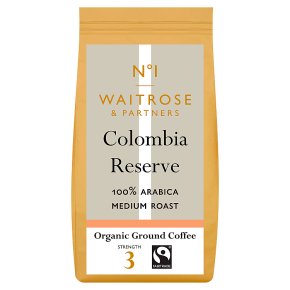 Discover Waitrose & Partners premium No. 1 range with the Colombian Reserve Ground Coffee, which comes from Columbia's most important coffee region and is sweet, nutty and aromatic.
Buy Waitrose Fairtrade coffee online
12. Wogan Coffee Organic Fairtrade Honduras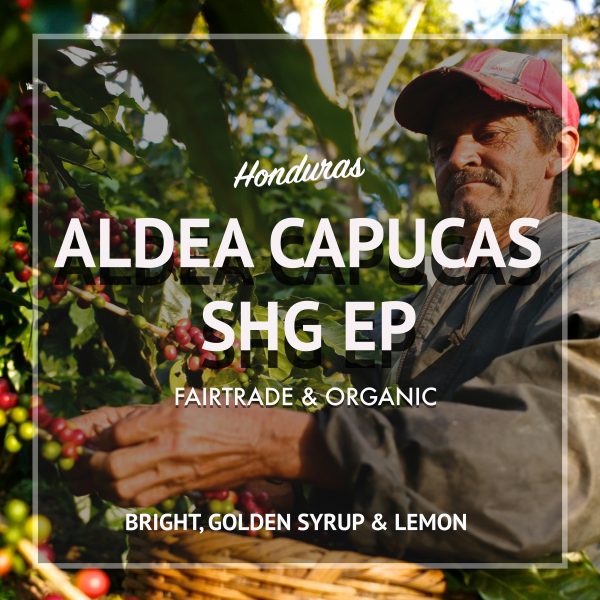 Try Wogan Coffee Organic Fairtrade Honduras coffee from Cocafelol Co-operative. When ordering, you can decide the grind of your coffee to make sure it is perfect for the brewing methods you use at home.
Buy Fairtrade coffee online from Wogan
KEEP IN TOUCH
Thank you for reading about some of our favourite speciality, Fairtrade coffees. Let us know which are your favourites on social media with the hashtag #ChooseFairtrade, or to keep up to date with the latest Fairtrade news, sign up to our newsletter.