Did you know that when you buy a bunch of roses, they are often grown in Africa?
Hundreds of thousands of roses will be flown into the UK every year, especially when British roses are not in season. Many will wonder why we need to transport flowers from East Africa when we can grow them right here in Europe.
We'll dispel some common misconceptions about Fairtrade flowers and spotlight one UK retailer, Aldi, that is making positive changes in their flower supply chain and sourcing.
Here's why you should buy Fairtrade flowers:
1. Fairtrade flowers have a lower carbon footprint
One of the most frequently asked questions is why we transport flowers from East Africa when we can grow them right here in Europe.
So, we commissioned a study to compare the environmental impact of roses grown in Kenya to those grown in the Netherlands.
We discovered that greenhouse gas emissions from producing Fairtrade roses in Kenya are 5.5 times lower – and with 6.5 times lower energy demand.
One reason is that the climate in Africa is ideal for growing flowers, but in Europe, the cost of recreating that environment can come with a heavy carbon footprint.
Aldi also now uses sea freight instead of air travel to further reduce the carbon footprint of Fairtrade roses.
2. Fairtrade flower farms are reducing water usage
The carbon footprint isn't the only environmental issue that is being addressed on Fairtrade flower farms.
Some farms collect rainwater for irrigation, while others use wetlands to purify the water that comes out of greenhouses, which purifies the water to prevent water pollution, and is also reused to water the plants over and over.
3. Fairtrade flower farms protect the environment
Fairtrade flower businesses understand that in order to be sustainable, they must protect the environment.
Many Fairtrade flower farms are trying out natural solutions, ranging from cow manure to compost, to increase productivity and combat pests, without negatively impacting the environment.
In fact, all of Kenya's Fairtrade farms are taking positive conservation measures, such as planting 11,000 trees, collecting litter for fuel in community cookers, and running a conservation park.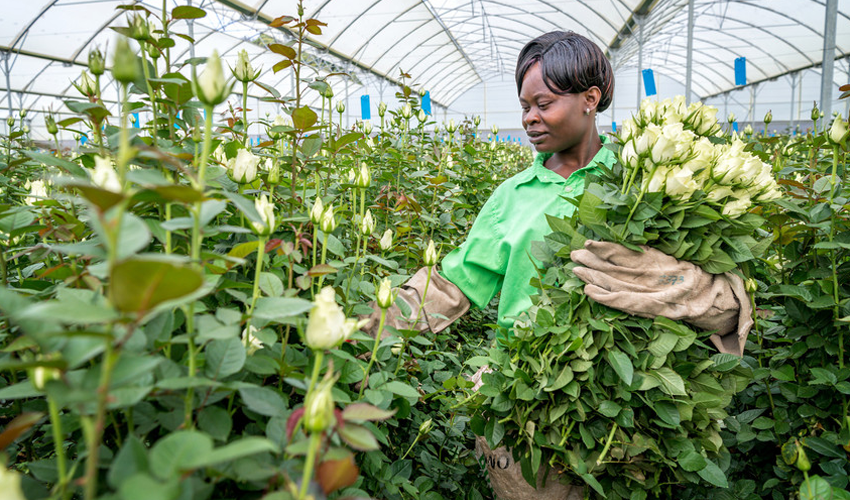 4. Women's empowerment is firmly on the global agenda, and Fairtrade is leading the way
Around 50% of all workers on Fairtrade flower farms are women, and in Ethiopia, this figure can be as high as 70%.
This is higher than many other sectors, so there is a real opportunity to pave the way to better gender equality.
There have been huge steps forward, but there are still many challenges.
In 2018, Aldi committed to investing in a programme that focused on gender empowerment on flower farms in Ethiopia. 
As part of the Phase 1 Aldi Programme, Fairtrade Africa has run training courses to educate both men and women about gender inclusion, what constitutes harassment and how to implement an effective gender policy as well as build leadership skills, knowledge of budgeting and investment opportunities.
Fairtrade Standards require farms to have gender committees, and the farm on the Aldi programme has established a functional gender committee and gender policy.
In the evaluation of the Programme, 80% of participants in the Aldi Programme stated that gender committees are functional, and many reported feeling that they are highly successful.
The gender committees are crucially helping to change attitudes and challenge negative behaviour and stereotypes about gender, and they are having a positive effect on the wider community. This is the key to unlocking sustained and long-term change.
The current Phase 2 Aldi Programme launched in 2022 and builds on previous efforts to improve working conditions and raise awareness of workers' rights, gender, and disability inclusion of workers on flower farms.
Women have the potential of taking up leadership positions and roles, unlike in previous years when women were considered irrelevant and/or unable to lead and work equally as men.

Meseret Teshome, supervisor at Herburg Flower Farm
One of the best indicators that issues are being tackled is that women tend to stay longer on Fairtrade farms, suggesting they are happier with their working conditions.
5. Workers on Fairtrade flower farms are some of the first moving towards a decent standard of working conditions
The Phase 2 Aldi Programme, which launched in 2022 and will run until 2025, builds on previous efforts to improve working conditions while focusing on gender, youth, and improving inclusion for workers with disabilities.
It will reach an additional 19,000 flower farm workers, of which 67% are women, 33% are males, and 70% are considered youth.
The Phase 2 Aldi Programme works to build trade union capacity and assist flower farm workers in developing collective bargaining skills to enable industrial relations and enhance working conditions.
In addition, by paying the Fairtrade Premium, workers have an extra sum to invest democratically in whatever they choose, in areas such as children's education and healthcare.
The Premium also allows opportunities for adult education courses and training for employees, e.g. hairdressing, putting more power in the hands of workers.
6. Fairtrade flowers are worth it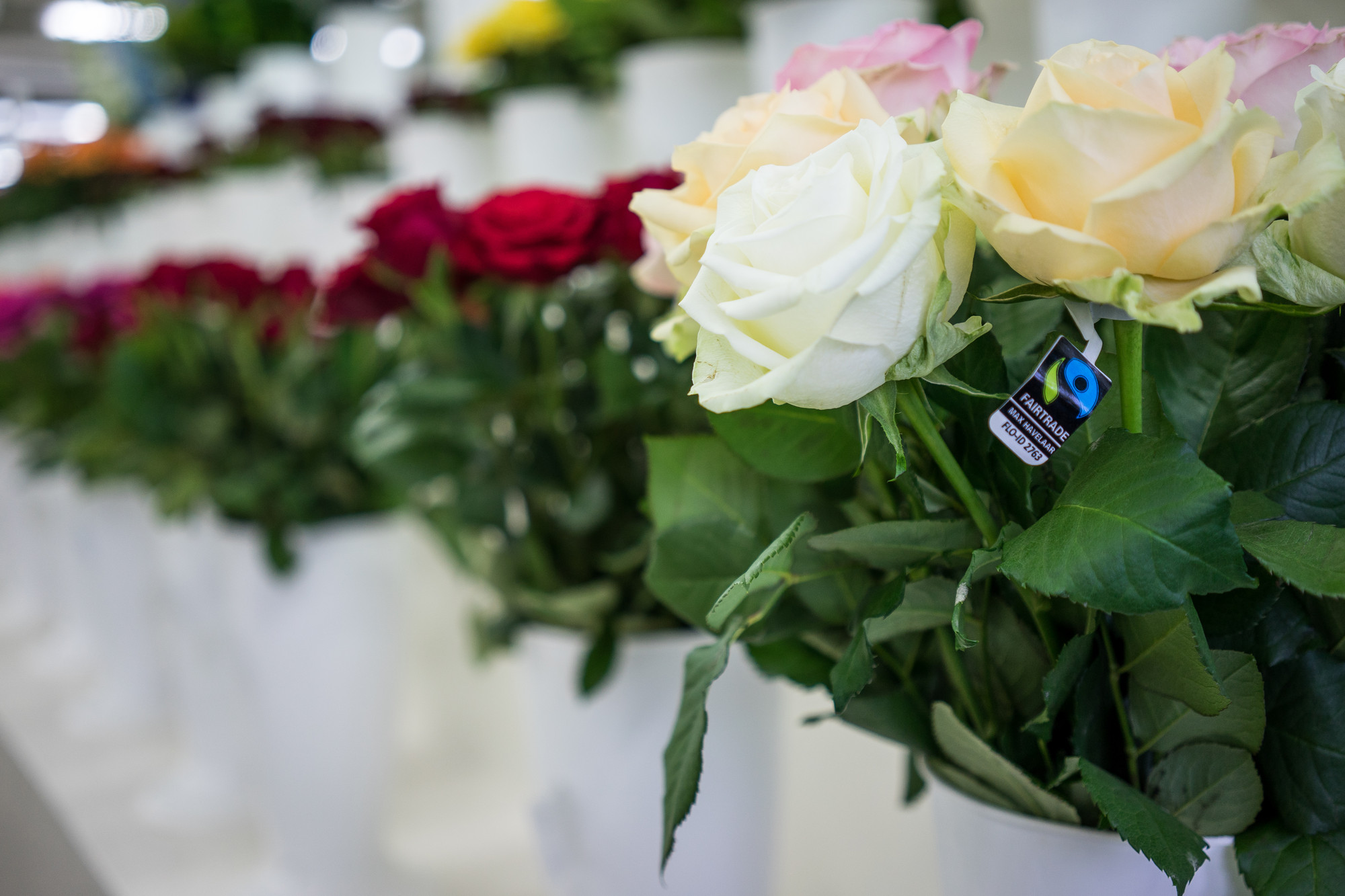 We should all feel blooming good about Fairtrade flowers.
By buying flowers from Aldi, you can make sure the flowers you buy support decent wages and working conditions for flower farm farmers. Fairtrade flowers are a driver of genuine, sustained positive change.
Fairtrade works to improve wages for those who produce the goods we consume, as well as to provide better working conditions, necessary safety equipment, and strategies to protect workers from exploitation or issues such as sexual harassment.
We're sure you'll agree that all of this is vital, but we must all take responsibility for spreading the cost evenly across the entire value chain, because farms cannot bear the burden alone.
Would you be willing to pay more for Fairtrade flowers if the money went back to the workers?