by Flora Hackett
Love is in the air but for us at Fairtrade, love is in the fair. Behind beautiful Fairtrade gold jewellery, lies an equally beautiful story of fair pay and safe working conditions.
Only with Fairtrade gold do workers in Fairtrade certified gold mines receive a guaranteed Minimum Price for their gold as well as an extra amount of money on top, called the Fairtrade Premium, to spend on improving their businesses and community. Fairtrade gold mines have strict requirements to ensure workers' health and safety and environmental protection.
Whether you're choosing a gift for that special someone or simply want to treat yourself, check out our top 7 Fairtrade jewellery pieces that are both stunning and sustainable.
Baroque Bespoke Jewellery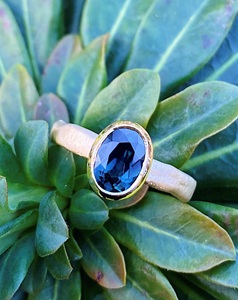 A 1.50 carat, navy blue sapphire from Queensland set in 18ct Fairtrade yellow gold. This sapphire has been responsibly sourced, mined and cut in Australia, supplied by Baroque's trusted gem stone supplier Capricorn Gems. The ring is part of their "Molten" collection, and it was handmade in their on-site workshop at Baroque Bespoke Jewellery, in Brighton. RRP £2,525.
Buy now at Baroque Bespoke Jewellery
Diana Porter Contemporary Jewellery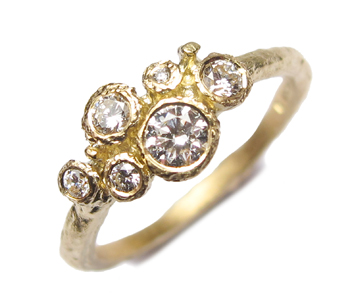 Crafted from 9ct Fairtrade yellow gold, this Diana Porter opulent ring captures their rustic-luxe design. Presenting six responsibly mined brilliant cut white diamonds arranged into a clustered gradient across a textured band. RRP £1780
Buy now at Diane Porter Contemporary Jewellery
Harriet Kelsall Bespoke Jewellery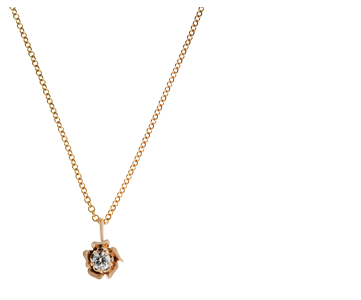 Inspired by a beautiful rose, this rose gold pendant has been consciously hand crafted from ethically sourced, Fairtrade 9ct rose gold. Delicately shaped petals surround the five claw setting which holds a striking 0.28ct brilliant cut, conflict free diamond. The rose gold gives a lovely warmth to the pendant, which hangs from an 18 inch closed trace chain, creating an eye catching and responsibly sourced piece. RRP £995.
Buy now at Harriet Kelsall Bespoke Jewellery
Ingle and Rhode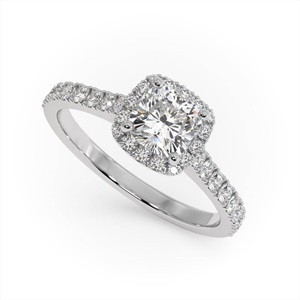 Ingle and Rhode's beautifully designed La Stravaganza ring, which translates to The Extravagance, is named after a piece of music by Vivaldi. Featuring a stunning centrepiece diamond surrounded by a halo of micro-pave diamonds, with further micro-pave diamonds set on the shoulders, this ring is available in Fairtrade gold or recycled platinum and can also be made with a range of different diamond shapes. All of Ingle and Rhode diamonds are Canadian origin, fully traceable and ethically sourced. Prices for this ring start from £1,595 excluding the centre diamond.
Liz Earle Jewellery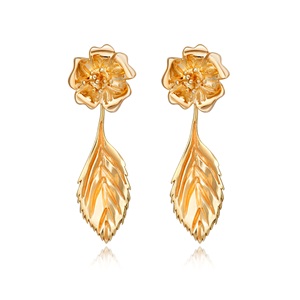 The Liz Earle Jewellery range was inspired by Liz's lifelong love for botanicals, combined with her passion to work with fair and sustainable precious metals. These beautiful Wild Rose Stud Earrings can be worn alone or with adaptagem® leaf drops, so you can enjoy two styles for the price of one. Part of the much-loved and collectable Wild Rose series which includes a matching necklace and bracelet, they are available in either 24ct rose or yellow gold vermeil and are 100% certified Fairtrade. Great care has been taken to ensure these stud earrings look exquisite either with or without the pretty leaf drops. Each piece is handmade by highly skilled artisans in Lima from Fairtrade sterling silver and 24ct Fairtrade gold vermeil. RRP £166 for the Wild Rose Earring Studs with leaf drops in yellow gold.
Buy now at Liz Earle Jewellery
Serendipity Diamonds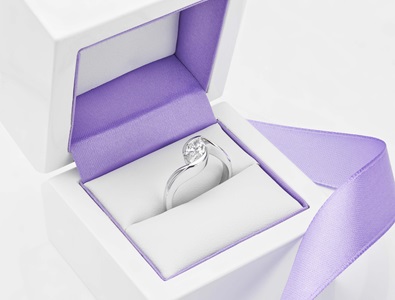 The 'Ursa' diamond engagement ring features a unique solitaire ring design crafted in Fairtrade gold. The ring showcases a 0.76 carat Marquise brilliant cut diamond, graded E colour and SI1 clarity. Designed by the Serendipity Diamonds team, all materials within the ring come from 100% ethical sources. The Canadamark diamond includes information on the mine or origin and original rough diamond weight. Find the Ursa ring online or in their UK showroom. Limited edition from their ready-made engagement ring designs. RPP £4,530.
Buy now at Serendipity Diamonds
Shakti Ellenwood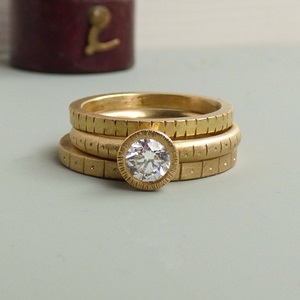 Shakti Ellenwood is a renowned designer of ethical jewellery, whose handcrafted creations offer a unique blend of beauty and integrity. Inspired by jewellery from the Native American Indian tradition comes the captivating Callie ethical engagement ring. Made with 18ct Fairtrade gold from the MACDESA mining community in Peru and an ethical Canadamark diamond, both the gold and the diamond are fully traceable and responsibly sourced. The ring is available to buy online. RRP £2,728.
Find out more about Fairtrade gold and where to buy Fairtrade gold jewellery.
You might also like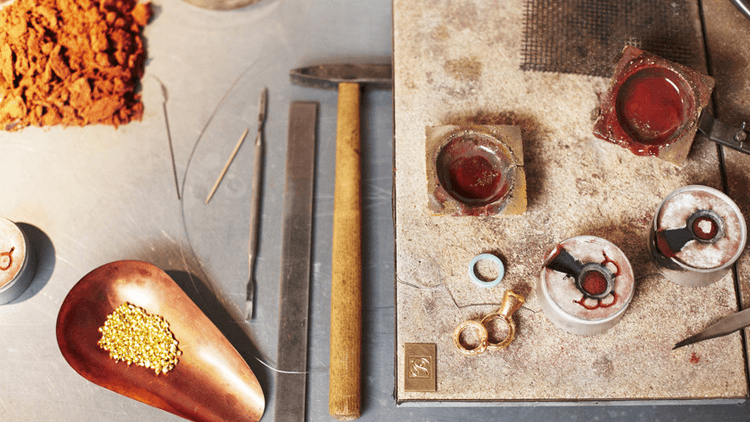 Top 10 Facts about Fairtrade gold
16 July, 2019
Across cultures and throughout history, people have coveted gold, using the precious metal for jewellery, money and technology. How much do you know about gold mining and its star-spangled origins?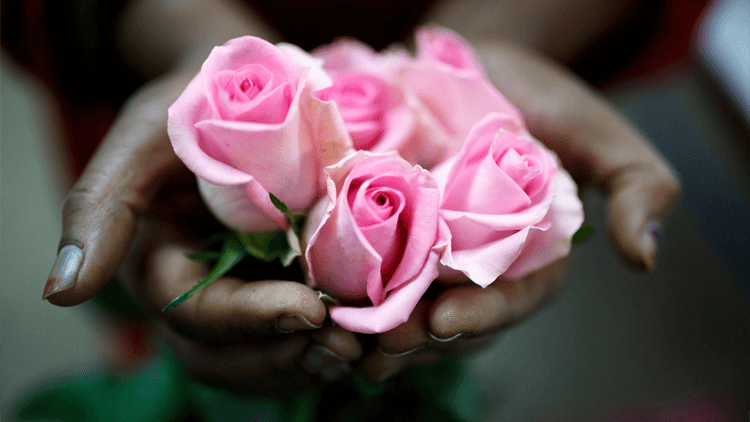 6 Reasons why you should buy Fairtrade Flowers
14 February, 2019
Did you know that during colder months, when you buy a bunch of roses in the UK, they are often grown in Africa?