Take the standard supermarket product. We buy it, consume it, discard it. But we all know that a product's life is longer than that. Fairtrade works to shed light on what happens before you buy a product but what happens after you discard it matters too.
By now you've probably seen pictures of our seventh continent, 'The Great Pacific Garbage Patch' and disturbing images of whales and dolphins dying with bellies full of plastic. It's no secret that plastic is one of the most difficult materials to dispose of, and so if we don't use it in the first place then we don't have to get rid of it. Here are seven Fairtrade switches to make your purchase responsible from beginning to end.
1. Switch from Plastic wrappers
Chocolate and Love plastic-free wrappers tick all the boxes. The inner wrapper is made with wood pulp from responsibly managed forests and is fully compostable. The outer wrapper is designed in collaboration with one of the co-founders and a talented New York artist who hand-paints all the illustrations, which are then printed on FSC certified paper. Chocolate and Love minimises their carbon footprint through a tree-planting project with WeForest. 28,000 trees planted and counting!
Where to buy Chocolate and Love
Cocoa Loco have lots of delicious products in their plastic free range such as 'Happy Birthday' chocolate slabs, milk chocolate dipped mango and raspberry chocolate pigs. Their new bags are compostable at industrial sites or at home.
Seed & Bean's 100% organic and delicious chocolate comes wrapped in fully compostable packaging. Each chocolate bar comes in a recyclable outer paper layer and an inner foil made from Natureflex™, a specially sourced, flexible cellulose film which is made from eucalyptus wood pulp.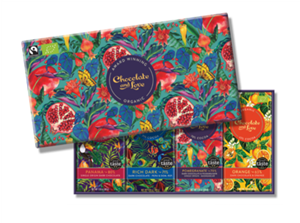 2. Avoid Plastic Clothes
Are you dressed in plastic? Chances are yes! Synthetic fabrics are made from plastics. Why does it matter? Because with every wash your clothes release micro-plastics, which end up in our oceans where they can be ingested by fish and some of these fish end up on our plates. And so the circle is complete: plastic clothes = plastic diet. Choosing Fairtrade cotton is choosing sustainable fashion. Sustainable for the workers, sustainable for the environment.
Where to buy Fairtrade Cotton clothes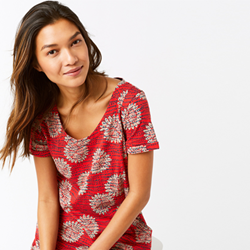 3. Zero Waste Beauty
Fairtrade, vegan, organic cosmetics in reusable glass jars and bottles. That easily scores them a 10/10! Fair Squared is part of the Zero Waste movement… will you join them?
Find out more about Fair Squared's beauty range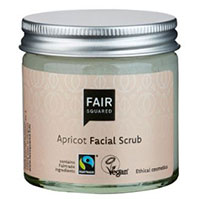 4. Recyclable coffee packs
100 million. That's the number of non-recyclable coffee packs the UK goes through each year. Percol switched from plastic to home-compostable plant fibres and eucalyptus. Will you switch with them?
Find Percol coffee in local supermarkets such as Sainsbury's, Waitrose, Tesco, Coop, Asda, Morrisons, Foodylicious or buy Percol coffee online from Ocado and Amazon.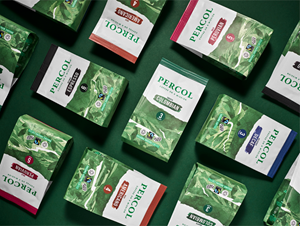 5. It's time for a sustainable cuppa
Tea is the most popular drink in the world after water, with an estimated 70,000 cuppas drunk every second. But did you know that an oil-based plastic, called polypropylene, is used to seal tea bags? The widespread use of oil-based plastic in tea bags makes them difficult to recycle and re-use, and means it would take hundreds of years for them to degrade.
Clipper are doing things differently. Their special tea bags are sealed with a non-GM, plant-based material known as PLA. With Clipper, you can enjoy a cuppa that's brewed with a plant-based, biodegradable and unbleached tea bag.
Find out more about Clipper tea
Buy Clipper Teas from their shop or find their tea in major supermarkets such as Tesco, Sainsbury, Asda, Morrisons, Waitrose, Ocado and Amazon.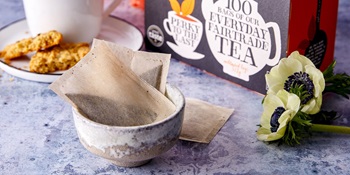 There's also Greenypeeps Fairtrade and organic teas, who place their planet positive ethos at the heart of all they do. Which means no plastic in their tea packaging, none whatsoever. The sealed inner bag is made from a biodegradable cellulose derived from wood pulp and their double chamber tea bags are formed from unbleached natural pulp, tied and sealed with organic cotton.
Buy Greenypeeps teas from their online shop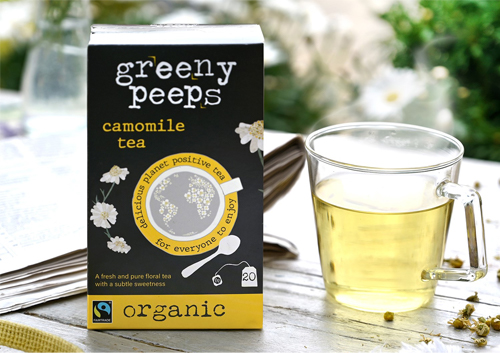 6. Unpacked Shopping
Why limit yourself to a few plastic-free products when you can have a plastic-free shop? Waitrose & Partners, one of the largest Fairtrade retailers, trialled an unpacked model in Oxford and it was an overwhelming success! So much so, Waitrose Unpacked can now be found in Cheltenham, Abingdon & Wallingford. If you're lucky enough to be a local, gather your reusable jars and bags and support this fantastic initiative.
Find out more about Waitrose & Partners' unpacked initiative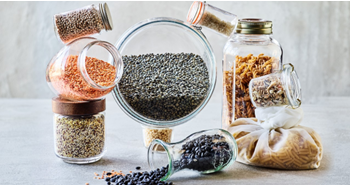 7. Fairtrade's tote-ally fabulous bags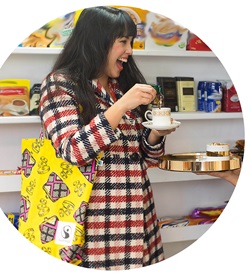 Check out this fun design printed on Fairtrade cotton tote bags. Get yours and help us make trade fair as you go plastic-free.
Banner photo of plastic waste by Magda Ehlers from Pexels