As sales of UK organic food and drink continue to flourish – up by 6.1% in the year ending May 2020 – and with Organic September well underway, it feels only right to show our certification scheme cousins over at the Soil Association some love, and celebrate all things organic.
A staggering 80% of our food in Britain is imported from abroad, with 10-15% of this coming from the Global South. It is therefore important for consumers to know whether farmers and producers are being paid a fair price and whether they are being armed with the tools and training to protect the environment around them.
Reference: 80% of food in Britain is imported
With the support Fairtrade gives and the standards it sets, it makes sense that over 50% of Fairtrade farmers choose to go organic. That's often because they see organic production as a way to improve not just their livelihoods, but also to support the environment and ensure that farmers and workers are not exposed to harmful chemicals.
Fairtrade works to support and empower the farmers and workers from the very first step of production to the final stage of selling the product. Organic certification is similar: it makes a simple checklist for safeguarding the natural world and ensures that farmers are working in line with nature, not against it.
To help you show support this Organic September, we've handpicked some of our favourite dual certified products for you to try, from clothes to confectionery. Enjoy!
1. Divine Organic 85% Dark Chocolate With Lemon
This unusual bar really is something special. Made from at least 85% quality cocoa content from smallholder Fairtrade farmers in São Tomé (aka 'The Chocolate Island') just off the west coast of Africa, the bar is bold with a sharp citrus overtone.
Buy Divine's organic chocolate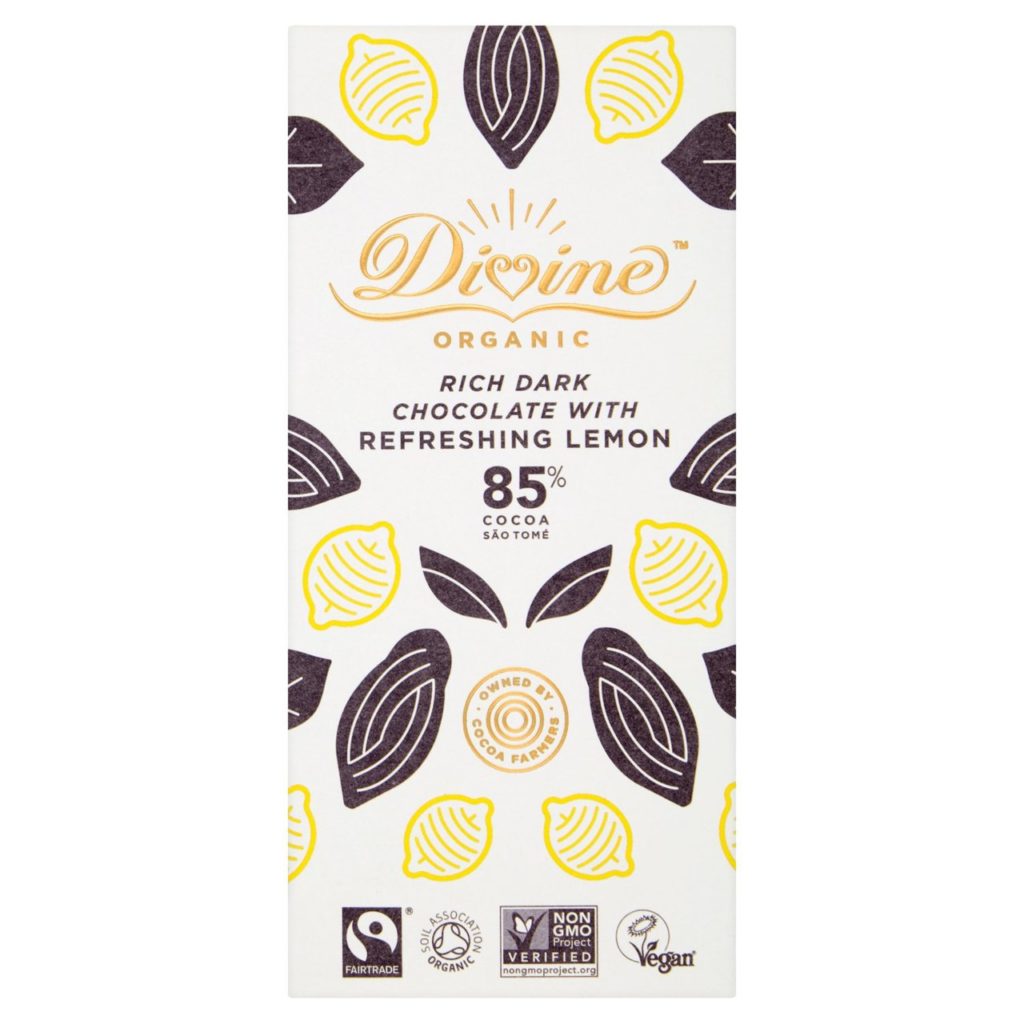 2. Dip & Doze 'the amongst the stars' set
Treat yourself to some new luxurious bedding and sleep amongst the stars with this set that combines classic with contemporary. The cool and crisp Fairtrade and organic cotton fabric has been beautifully embroidered with hand-designed stars and finished with an edging in the same shade as the stars. Available in two relaxing and calming colours, this set will add that little something extra to any bedroom it finds itself in.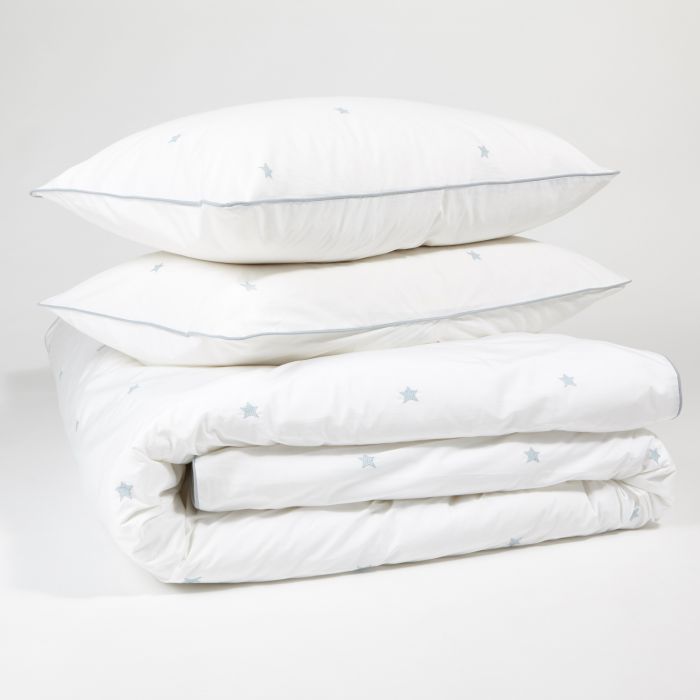 3. Tilimuqui Fairtrade Organic Malbec
In the remote north of Argentina the arid soils create super-ripe grapes that are perfect for wine. This intense Malbec benefits the local people who make a good living creating fantastic wines under the Tilimuqui label.
Buy Tilimuqui Fairtrade Organic Malbec from Waitrose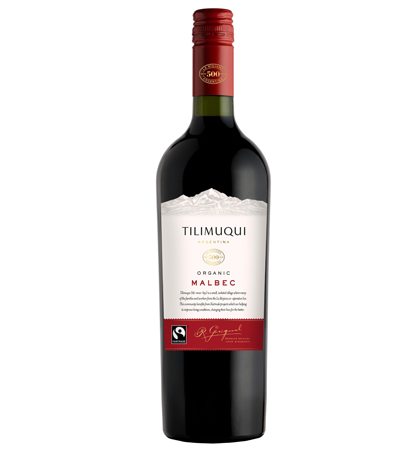 4. Zaytoun Tree Planting Olive Oil Tube Gift
This wonderfully symbolic gift will not only pay for a tree to be planted, but will also give the receiver a Zaytoun-stamped certificate of proof, as well as a 500ml bottle of Fairtrade and organic extra virgin olive oil as a thank you. This best-selling olive oil has been made from hand-picked and rain-fed olives, and boasts a warm, peppery taste, perfect for drizzling over salads.
Coming in a fantastic presentation box, this thoughtful gift will not only delight the receiver, but will benefit the planet, too.
Buy Zaytoun's tree planting olive oil tube gift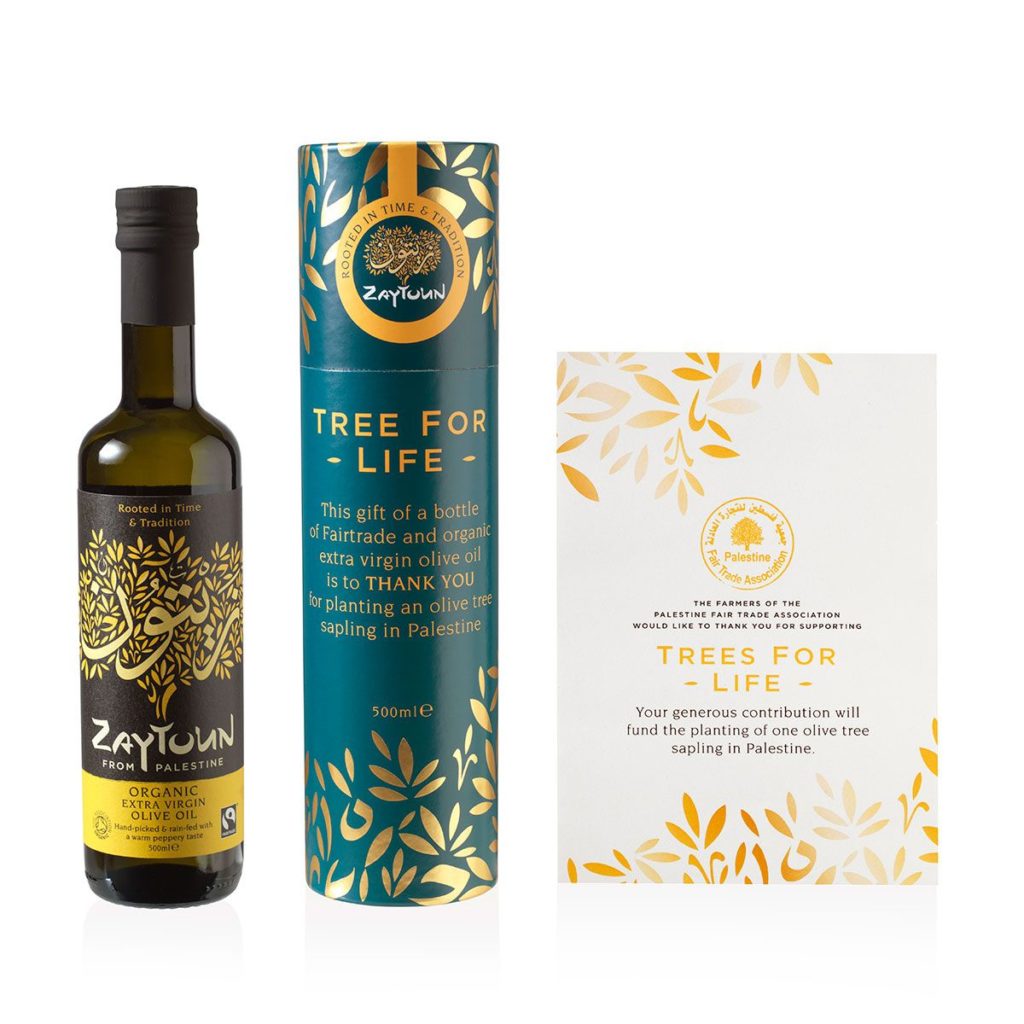 5. Steenbergs Organic Fairtrade Ground Nutmeg
Upgrade your culinary game with Steenbergs Organic Fairtrade Nutmeg Powder. Steenbergs takes whole nutmeg kernels and grinds these down to a powder – the powder has a red-brown hue to it and the flavour is full of deliciously sweet, warm baking aromas that are pine-like and woody in flavour. Organic Fairtrade Nutmeg is such a wonderful spice for baking. Fairtrade nutmeg powder is sourced from Sri Lanka, and comes from the Small Organic Farmers Association.
Buy Steenbergs organic Fairtrade ground nutmeg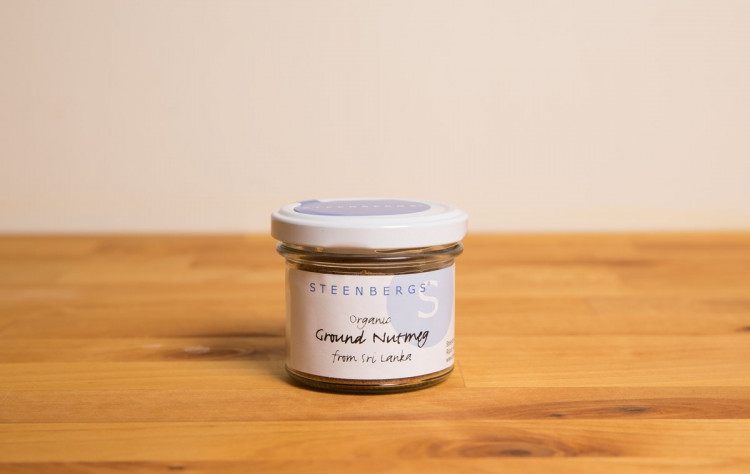 6. Cafédirect London Fields Honduras organic coffee beans
Smooth, soft notes of caramel, sweet molasses and hints of nutty praline give this coffee a well-rounded flavour experience. The speciality single origin Arabica coffee is from the rich volcanic and fertile soils of La Pez, a famous coffee growing region in South Honduras.
Buy Cafédirect London Fields Honduras coffee from Ocado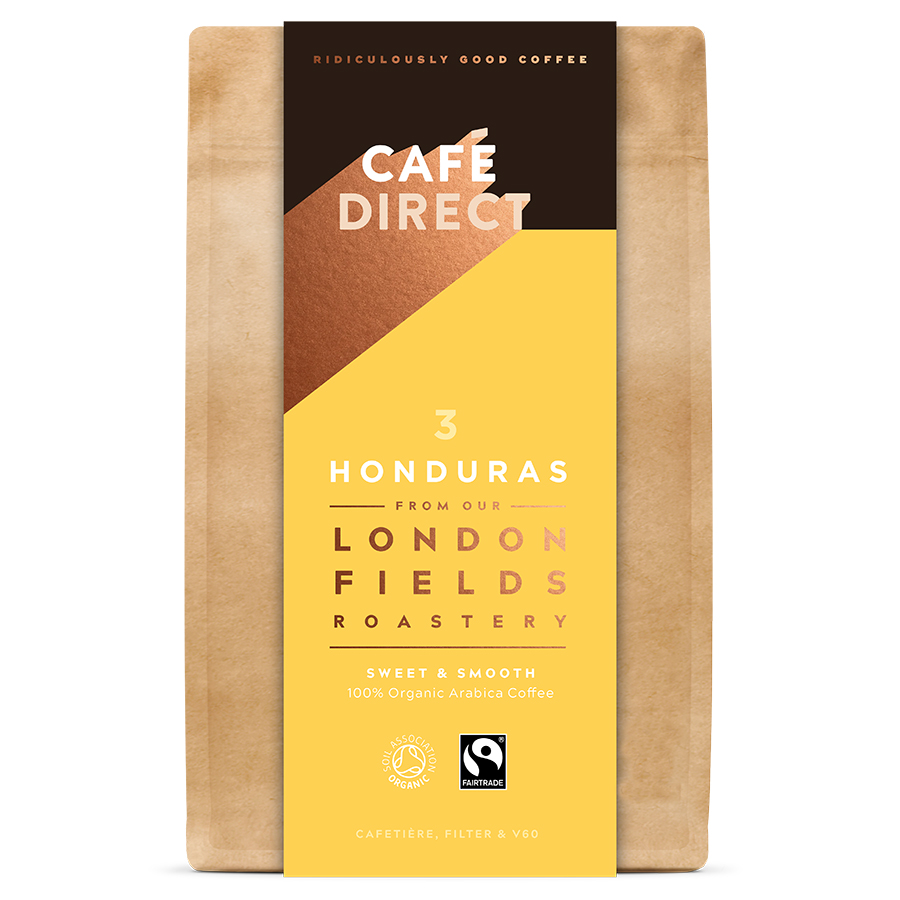 7. Traidcraft Organic Mexican Blossom Clear Honey
This floral and subtly spicy organic clear honey is harvested at the smallholder farmer co-operative Flor de Campanilla in Mexico. This group harvest distinctively spicy honey in the forests of Lacandona, in the highlands of Oaxaca. Drizzle it in your herbal tea, over toast, in your oatmeal, or wherever you need an aromatic, warming treat.
Buy Traidcraft's organic mexican blossom clear honey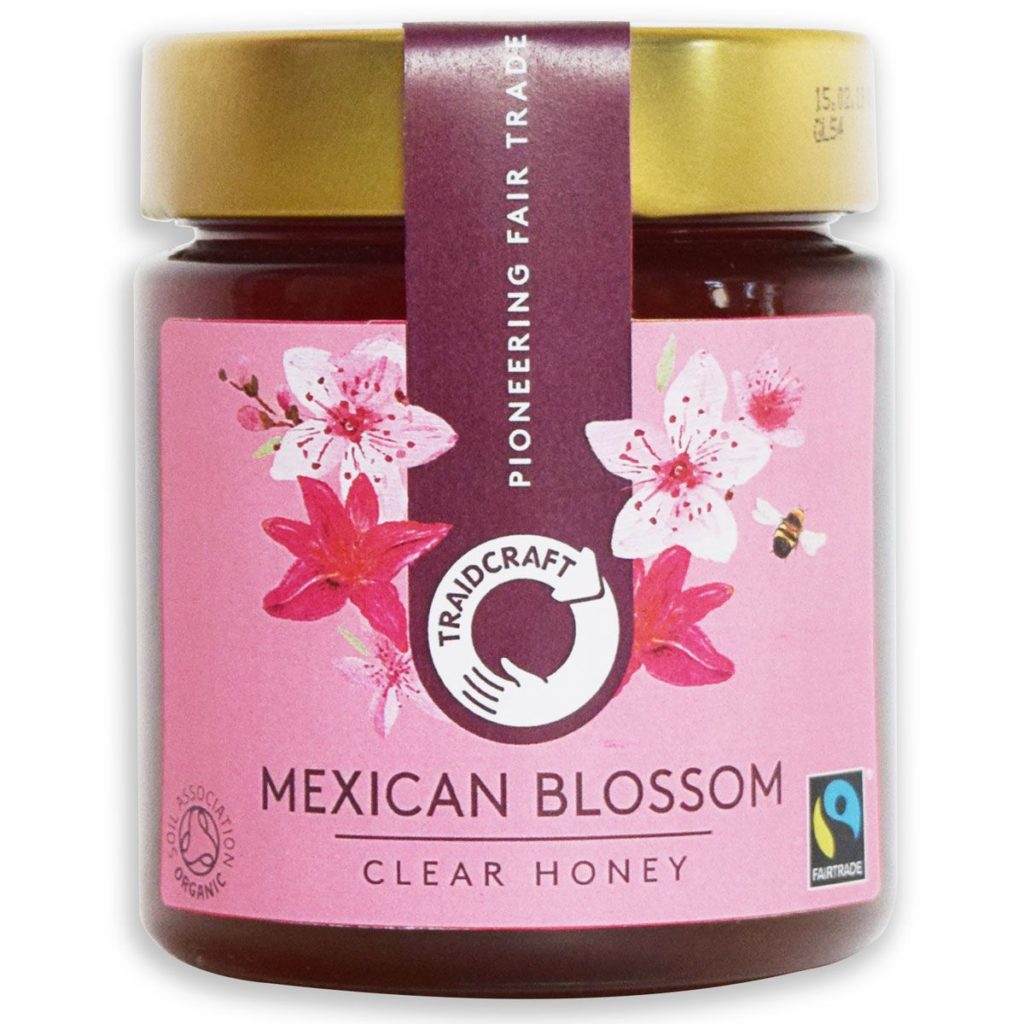 8. Traidcraft Organic Fusilli Pasta
If you're looking for pasta that's as ethical as it is natural, you've come to the right place. This is truly high-quality organic fusilli pasta, made with durum wheat and 20% Fairtrade quinoa flour from small regional co-operatives in Bolivia. It's cultivated at an altitude of 12,000 feet near the largest salt lake in the world, and an old volcano cone. The soil conditions, altitude and the blazing Bolivian sun together offer the organic quinoa all it needs to develop a naturally high nutritional value.
Buy Traidcraft's organic fusilli pasta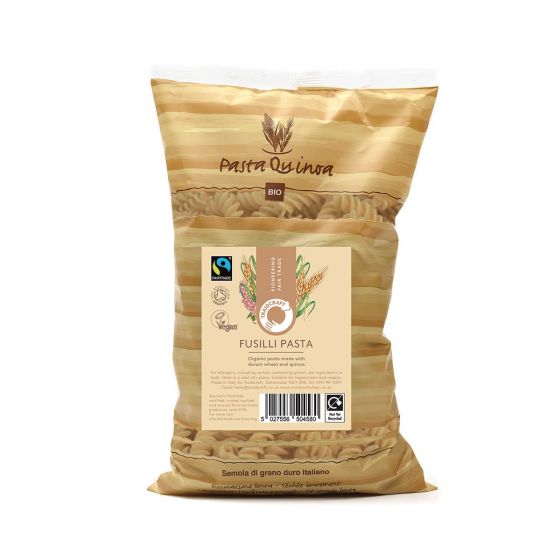 You might also like: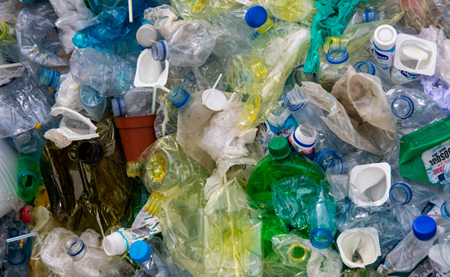 7 Fairtrade Switches to cut your plastic use
18 November, 2019