by Adjoa Andoh, Actor and Fairtrade Patron
I'm a patron of the Fairtrade Foundation and participating in our Choose the World You Want Festival this Fairtrade Fortnight. We're shining the spotlight on the climate crisis and what it means for the people who produce the things we love to eat and drink.
This is not a new departure for Fairtrade; we're simply highlighting why the urgent work of the Fairtrade Foundation is needed now more than ever. Fairtrade is and always has been about understanding that we are part of one world, one tiny planet, one humanity.
We have to nourish and sustain ourselves and the land over which we have dominion, for all our good. The last twelve months have shown us this, that if we are not all protected, then none of us is protected. So too the protection of the small farmer undercut by the multinationals, so too the trafficked child, exploited into slave labour on plantations. So too even the mighty Texas, in the face of unprecedented cold weather at the moment, knocking out electricity supplies and leaving families cold and in the dark and with undrinkable water. If this can happen in Texas, think how much more a subsistence farmer is impacted by unprecedented weather events, or a low-lying coastal farmer, or the indigenous land-connected peoples of the world. We're all connected; we need each other's best selves as we move forward.
The world is our neighbour, the planet our home and we are each other's keeper. Through the Fairtrade Foundation, we aim to provide not only connection with our producing neighbours, we aim to protect them from exploitation, to support their hard work in nurturing and protecting our environment, to protect their life chances in health, education and productivity, to back up local communities to sustain and grow, to empower women, to encourage the dreams of children. To provide us and our children with delicious food and drink, with high quality cotton, not bought at the cost of someone else's misery, but on the contrary, offering renewed hopes for a sustainable future for people and planet alike.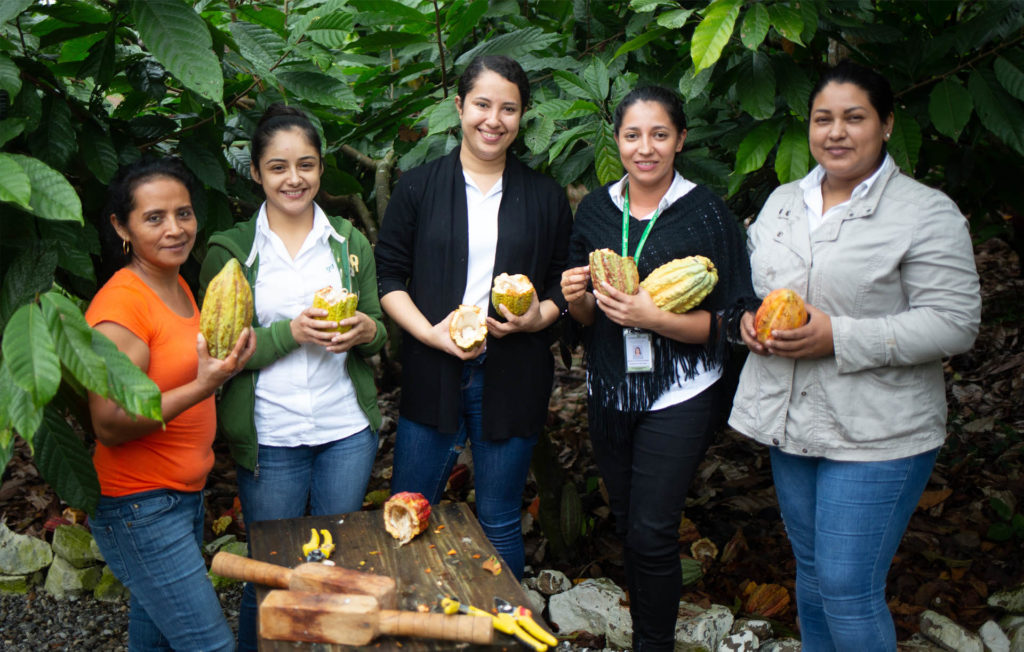 Last week for the first time in nearly 30 years, the United Kingdom chaired the meeting of the UN Security Council, and at that meeting, specially devoted to climate change and the communities most affected by it, David Attenborough was invited to be a guest speaker.
Among other things, he said that: 'of the last twelve months, the understanding has come that we are a single global species, whose greatest threats are shared, and whose security must ultimately come from acting together, in the interests of us all.' 'Climate change', Sir David said, 'is a threat to global security, and can only be tackled by unparalleled levels of global cooperation.' Fairtrade and the Fairtrade Foundation have been operating under that ethos since its inception.
For more than 25 years, farmers and workers have been the fundamental reason why Fairtrade exists. Too many farmers are still struggling to put food on the table in a global trading system that is still balanced in favor of the powerful few. Fairtrade is already seeing the impact of Covid-19 in these vulnerable farming communities. On top of that, these communities are also contending with the existing environmental crisis.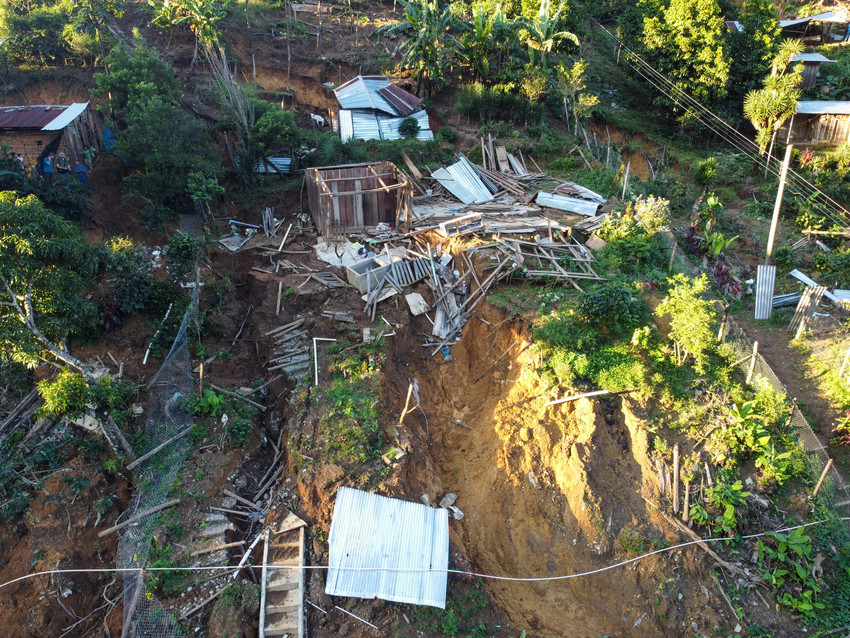 Alongside making life unbearably hard for the farmers and producers, the impacts of climate change on foods we love and foods we take for granted, is profound. In West Africa, which produces more than half the world's cocoa, temperature rises mean that many of the regions there will simply become too hot to grow the cocoa that makes our delicious chocolate. Or coffee; by 2050, 50% of the land currently used for coffee production will be lost if we continue in the way we are in terms of our climate.
And yet, look at the hardships of this last year, and look at the many things they have brought which are positive. Maybe a simpler, truer understanding is not only of our interdependency, but how when we come together, that interdependency, that mutual support can make change happen, with communities coming together and working for the change we need.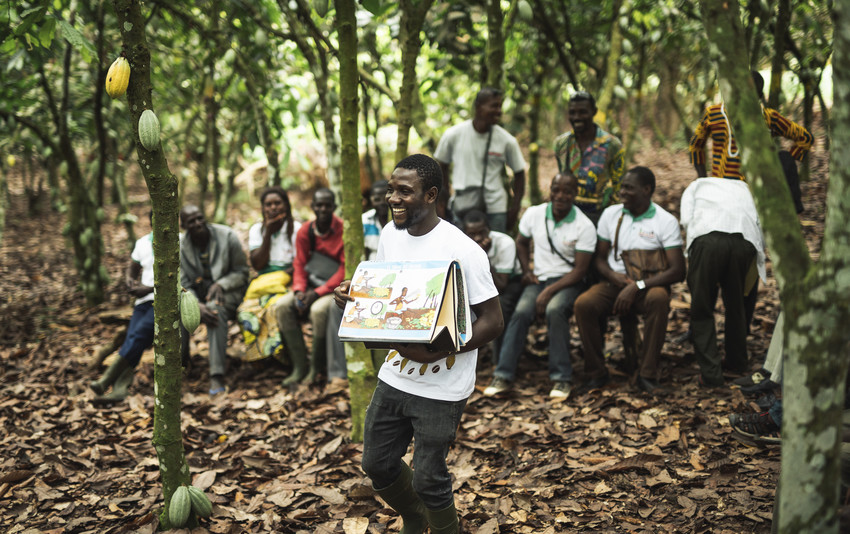 We've seen it in the Black Lives Matter Movement, in the demand for Climate Justice around the world and in the insistence on vaccine equality against the Covid virus. Just last week, the first batch of vaccine in Africa has been delivered to Ghana through the COVAX initiative. We need justice for all our people and for our planet.
We can make a difference, we are making a difference. We all make choices every day and a powerful choice we have in the palm of our hands is to choose Fairtrade. Choose Fairtrade in the purchases you make. Choose Fairtrade in the donations you give. Choose Fairtrade in the messages you share. Walk alongside your farmer, producer neighbours across the world. Choose Fairtrade.
Find out where to buy Fairtrade
If you would like to support Fairtrade farmers and workers on the front line of the climate crisis, we welcome your donation.
You might also like