11 reasons why choosing Fairtrade for your shopping might be a lot cheaper than you might expect.
The cost of living is rising for everyone, including for the people growing and producing our food and goods. They are often already earning next to nothing due to unfair trade.
So do we need to choose between good value for us and a fair deal for farmers and workers?
In short: no!
Many Fairtrade products are as cheap – or cheaper – than non-Fairtrade alternatives*.
Chocolate – lots of choice at Lidl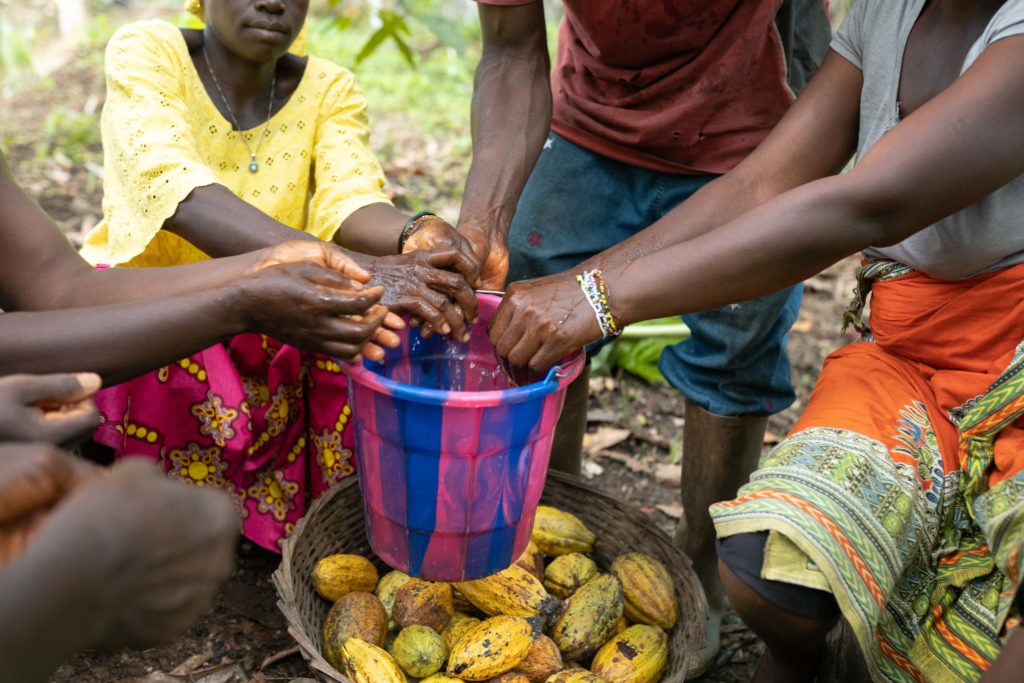 Lidl is packed with lower-priced opportunities to choose Fairtrade. Lidl's Choco Rice cereal delivers a better deal for cocoa farmers and – at less than half the price of an equivalent non-Fairtrade cereal – a good deal for us too.
Lidl have lots of other Fairtrade chocolate options too, from Fin Carré Milk Chocolate bars (from 45p) to Breakfast Muesli Bars (eight for £1.19) all containing Fairtrade cocoa.
Sugar – a sweet deal from Tate & Lyle
Tate & Lyle Fairtrade Pure Cane Granulated Sugar: 74p (500g bag available in Co-op)
Tate & Lyle's Fairtrade sugar is easy to find. If you're in the mood for bargain baking, check out their Fairtrade Icing Sugar (£1) or Fairtrade Caster Sugar (£1.25), both from Waitrose.
By choosing Fairtrade, you can be sure you are generating vital Fairtrade Premium for sugarcane growers across the world. The Fairtrade Premium can mean important extra income for communities. Find out more on our Sugar, Spreads and Oil info page.
Coffee – something for everyone at Waitrose
Essential Waitrose Rich Roast Coffee: £1.50
Waitrose Italian Style Coffee: £2.50.
Did you know that in the UK alone, we drink 95 million cups of coffee a day? If you are one of these coffee-lovers it can become quite expensive!
It's good to know that whether you prefer ground or instant coffee, these Fairtrade options from Waitrose won't break the bank.
What's more, they will help put more power and more money in the hands of hundreds of thousands of farmers across Africa, Asia and Latin America, who are under growing pressure from climate change, insecure coffee prices and the rising cost of living. Discover more about How Fair is Fairtrade coffee.
Tea – choose M&S
M&S Everyday Tea Bags: £1.50.
Per person, the British and the Irish drink more tea than anyone else in Europe. If all of us chose Fairtrade tea, we could make a big difference to the farmers and producers behind our favourite cuppa.
With options like M&S Everyday Tea Bags costing just 1.8p per bag, there's really no reason not to choose Fairtrade.
Wine – try Co-op
Co-op Fairtrade White Wine Box Blend: £18.50 (equivalent to £4.62 per bottle)
Cooling down this summer with a crisp white wine remains affordable with Co-op's wide selection of well-priced Fairtrade wines. What's more, all their South African wines are now Fairtrade. In fact, they're the largest seller of Fairtrade wine in the world.
Whatever you choose, the benefits to the Fairtrade farmers remain the same: a fairer deal, more rights and the support of our Fairtrade global community.
On-the-go food and drink – Greggs
Fairtrade Triple Chocolate Brownies (four pack): £1.15
Fairtrade coffee: from £1.35.
It's easy to find good-value Fairtrade treats when you're out and about with Greggs.
You can get a first-rate Greggs takeaway coffee from just £1.35. What's more, you can get a free regular hot drink if you purchase a reusable cup and 20p off hot drinks when you bring your reusable cup back into store.
Need to cool down? Try a refreshing Fairtrade orange juice from just £1.60.
Looking good – Primark
Primark Fairtrade Balm to Oil Cleanser: £4.
Did you know Primark have recently launched a Fairtrade beauty range? This is good news for olive oil and shea butter growers. They will benefit from being able to sell their goods on Fairtrade terms to the huge numbers visiting Primark stores every day.
The new range includes body butter, bath oil and hand cream. Find out more on the Primark website.
Fabulous fashion – Thought
Thought Fairtrade organic cotton t-shirt: £27.95.
Thought's wide range of ethically made, high-quality clothing uses Fairtrade organic cotton. It's also usually around the same price as similar non-Fairtrade items found on the high street. And with a sale on right now, many items are much cheaper!

In a fashion industry that too often underpays farmers and workers, choosing clothes made with Fairtrade cotton really does make a difference for people and planet. Read more about Thought's ethics on their website.
Fairtrade flowers – pop into Aldi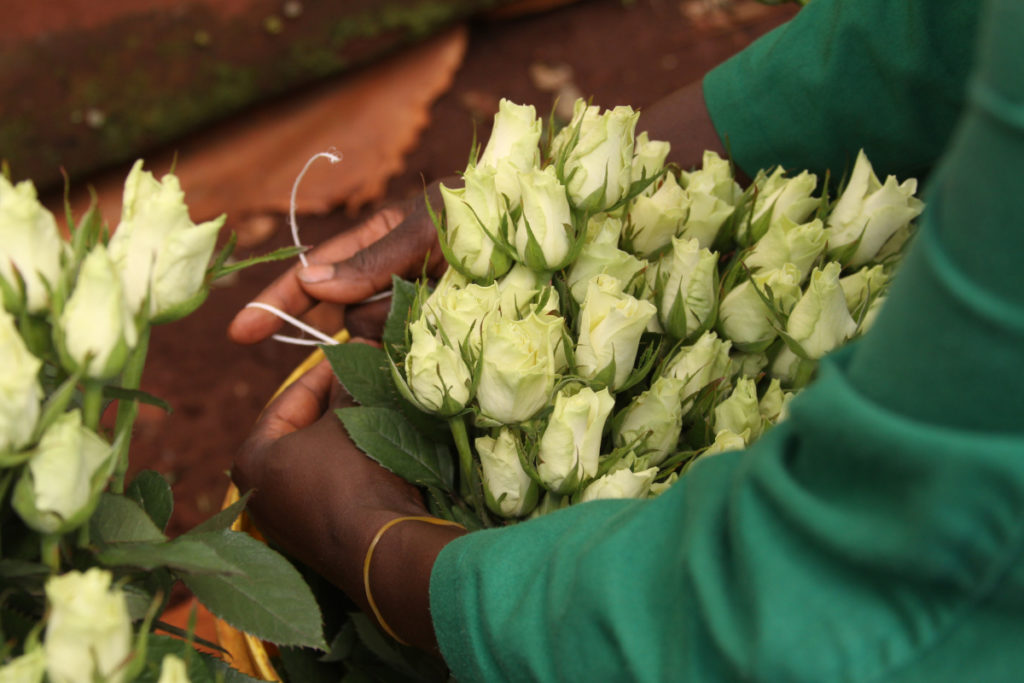 Aldi Fairtrade flowers: £2.99 for a bouquet of roses.
Fairtrade flowers make a beautiful gift and they are great value!
Even better: Fairtrade offers more rights and protections for the large female workforce employed on flower farms. All too often these workers have been subject to discrimination and harassment. Choosing Fairtrade flowers means a fair price for you and the women who grow them.
Read more about Aldi's work creating fair conditions for female growers on their website.
Bananas – everywhere!
Asda Fairtrade banana: 20p, or £1 for a pack of five.
Wherever you shop, you will probably find Fairtrade bananas. You might even find only Fairtrade bananas!
Asda Fairtrade bananas are just 6p more expensive than a non-Fairtrade banana. And that extra six pence means communities in Latin America and the Caribbean can pursue education, access credit to set up their own businesses and even help tackle climate change.
Store cupboard surprises – try fair trade shops
And lastly, don't forget the hundreds of fair trade shops around the UK that sell all sorts of Fairtrade basics, from pasta to pulses, often at very competitive prices.
Find a fair trade shop near you on the British Association of Fair Trade Shops website.
How does Fairtrade pricing work?
So how can Fairtrade often be cheaper but also give farmers and workers a fairer deal?
Imagine you have bought a £1 bar of supermarket chocolate. Of that £1, only around eleven pence goes to the cocoa producer.
So who did you just give 89p to? The chocolate company and the retailer got around 35p each, and the rest went to other parts of the supply chain. (Source: Comparative study on the distribution of value in European chocolate chains, 2020)
Seen like this, it's obvious that giving farmers and workers a better deal is not about asking you to pay a higher price. It's about giving producers a bigger proportion of the price you already pay.
Prices accurate as of September 2022
Let's spread the word
Read more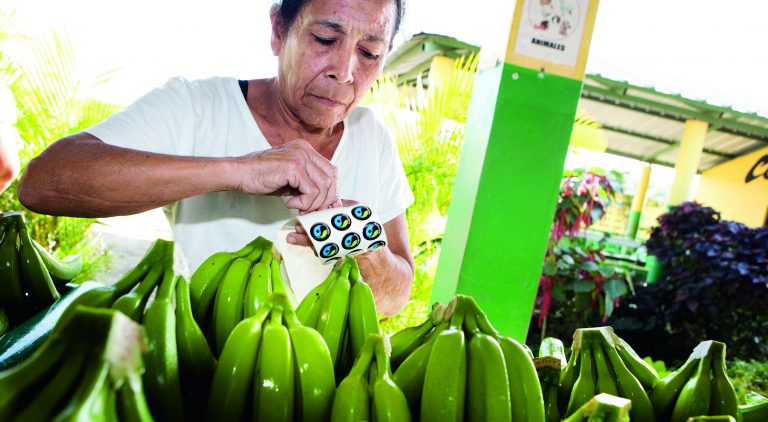 7 things people get wrong about Fairtrade
1 February, 2019
Despite being the world's most trusted and recognised ethical mark, there are still many misconceptions about how Fairtrade works.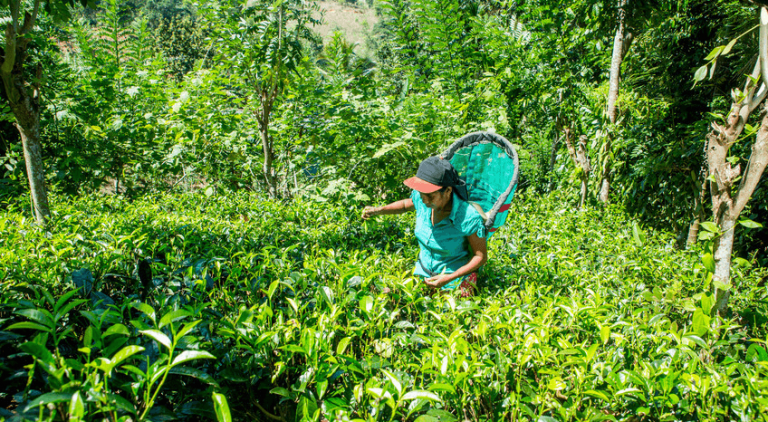 5 ways Fairtrade farmers help protect flora and fauna
20 May, 2020
Tackling climate change is at the heart of the fair trade movement, as it threatens the livelihoods of those we are working to protect.