With the arrival of a new year and new resolutions to live well and shop well, our Head of Commercial Anna Barker explores why Fairtrade avocados aren't just good for our health, but also reap social, economic and environmental fruit for the communities who grow them.
For many people, the New Year is an ideal opportunity to embrace a cleaner, greener lifestyle. With the festive season behind us, and with Veganuary now underway, shopping baskets across the country are being filled with more nutritious fare, including the king of superfoods: the avocado.
The United Kingdom imported 116,000 tonnes of avocados in 2019 alone and demand is only expected to grow. The international market for this vitamin-packed fruit is forecast to reach $17.9bn by 2025, up from $12.8bn in 2019.
Many ethically conscious shoppers will, however, be aware that the ongoing global appetite for this superfood is feeding a range of social and environmental problems in low-income nations.
In some countries, avocado consumption has fuelled illegal deforestation, as trees are felled to make way for avocado farms, destroying biodiversity and natural forest habitats. These farms are often sprayed with pesticides that are harmful for both farmworkers and water supplies. Meanwhile avocados are incredibly thirsty plants, requiring vast amounts of water to produce.
On a social level, there are concerns over whether farmers who grow this lucrative crop receive a fair share of its financial benefits or enjoy decent working conditions. For instance in Mexico, the world's largest avocado producer, there have been reports of drug cartels controlling avocado supplies.
With such complex challenges, sustainability and fairness are key issues for this flourishing industry. There is a huge need for transparent and fair practices throughout the supply chain, from field to fork. And while consumers are increasingly concerned about their avocado's ethical and environmental credentials, many don't want to boycott them altogether, and rightly so: it would deal a severe blow to the communities who rely on them for their livelihoods.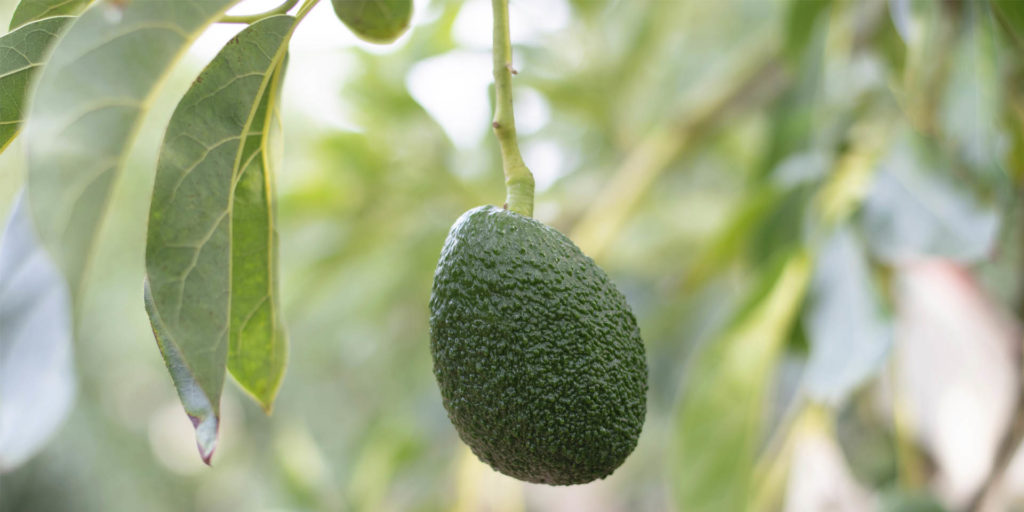 Certification: the fruits of fairness
It is important that avocado-growing countries can continue exporting their produce, but in a way that promotes a healthy, sustainable balance between the economy and ecosystems.
For shoppers and businesses, the solution is to choose avocados that give growers the best deal possible, and which don't exploit people or the planet. And that's where Fairtrade comes in. As the world's most trusted ethical label, Fairtrade partners with farmers to improve working conditions and safeguard our shared environment.
Fairtrade first started certifying avocados in 2010, in a bid to address labour rights and environmental challenges in the industry. There are now 16 co-operatives selling avocados on Fairtrade terms – in Peru, Mexico, Kenya, Brazil, Sri Lanka, South Africa, Colombia and India. From 2019 to 2020, overall production volume of Fairtrade avocados grew by 42 percent, and in 2020, the sale of Fairtrade avocados generated $200,000 in Premium payments for farmers. Fairtrade avocados are sold in the United States and in two European countries. However, there is scope – and a need – for the ethical avocado market to expand further, including to the UK.
For over a decade, our robust Fairtrade Standards have been helping to mitigate risks in avocado supply chains and to improve employment conditions, protect farmers' rights and health, and to safeguard the environment. Here are five ways Fairtrade helps to create a fairer, more sustainable avocado supply chain:
1. Preventing pollution
The Fairtrade Standards include measures to reduce carbon footprint and pollution: for instance, they prohibit the cutting down of protected forests and the use of certain agro-chemicals that harm the environment. They also encourage farmers to plant trees and avoid pesticides.
2. Conserving water
Fairtrade recognises that water is a precious resource: our Standards encourage farmers to conserve water, and they require efficient, sustainable water use, which often leads to rainwater irrigation. By year three of certification, Fairtrade growers must have assessed their soils' susceptibility to erosion, developed plans to reduce past erosion and enhanced their soil through compost and green fertilizer. This helps to reduce water use, since healthy, rich soil releases water more slowly. Fairtrade farmers also receive training on sustainable water use.
3. Fair pay
Fairtrade farmers are guaranteed to receive at least the Fairtrade Minimum Price of $1.53/kg for their avocados: a vital safety net against falling prices, this is designed to cover the cost of sustainable production. Co-operatives also receive the Fairtrade Premium: an additional sum of money that they can invest in business or community projects of their choice. (These might include reforestation and water conservation projects.)
4. Respecting rights
To ensure good working conditions, avocado producers are expected to uphold national legislation, international human rights treaties and core conventions of the International Labour Organization governing workers' rights. This includes freedom from discrimination, forced labour, child labour, freedom of association, employment rights, and occupational health and safety.
5. Challenging corruption
All Fairtrade transactions are carried out under transparent conditions, with robust audits to ensure that the ethical requirements have been fulfilled throughout the entire supply chain.
Ultimately, when businesses source avocados on Fairtrade terms, they are better placed to understand the risks and opportunities involved, and can develop more secure, sustainable supply chains. Fairtrade certification gives them the confidence to show customers that they're part of a movement that is driving real change in a notoriously challenging sector.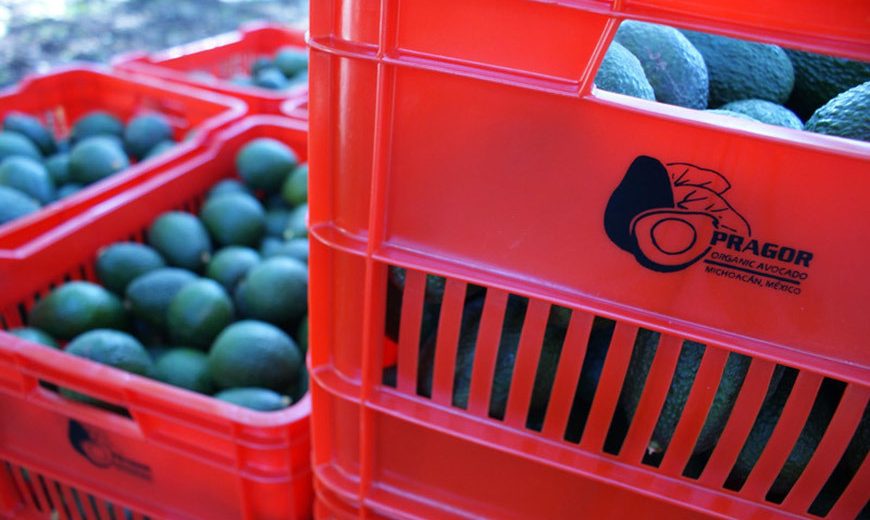 Making change in Mexico
In Mexico, the world's largest avocado exporter, the majority of avocados are produced in Michoacán state, where the fruit is known as 'green gold' due to its high value. The industry employs tens of thousands of people, yet half of all residents in Michoacán live below the poverty line1.
In 2011, Fairtrade started working with an avocado co-operative in Michoacán – Proveedores Agricolas Organicos (PRAGOR) – to support farmers to improve their incomes. This group of small-scale Fairtrade farmers each own an average of 10 acres of land. Aware of the pressures farming places on the natural environment, PRAGOR has chosen to keep sustainability at the heart of all they do.
Using Fairtrade Premium funds, the co-operative has encouraged the production of organic Hass avocados, which promotes sustainable agriculture practices. Organic avocados also command a higher price.
PRAGOR have used their Fairtrade Premium to support local community initiatives, for instance, by donating musical instruments to a school for children with special educational needs, and contributing to the reforestation plan for a local green space, Cerro de Jicalán. The co-operative also invests their Premium in their beekeeping project. The bees have agricultural and environmental benefits, and the members distribute profits from honey sales equally, to boost their earnings.
By partnering with Fairtrade, PRAGOR's farmers have seen a better share of their crop's value and can build a better quality of life while farming in a more climate-friendly way.
Our Fairtrade certification in 2011 generated trust with our commercial partners and helped us to recover our markets.

Salvador Romero, PRAGOR manager
As 2022 begins, we invite businesses to choose to partner with co-operatives like these, by sourcing responsibly produced, Fairtrade certified avocados; and we invite shoppers to keep choosing Fairtrade products of all varieties, wherever they see them on sale. Only then will more farmers worldwide begin to reap more of the fruits of their hard work.
To discuss the business benefits of Fairtrade certification, contact us: commercial@fairtrade.org.uk
References
Reference: Michoahán Living Wage Report
YOU MIGHT ALSO LIKE