by Mahsa Yeganeh, Supply Chain and Programme Manager at Fairtrade Foundation
When you buy Fairtrade flowers, you are backing workers on flower farms to have fairer wages and work in safe conditions.
The flower industry was hit hard by the Covid pandemic, with enormous losses in floral sales due to fewer orders and difficulties accessing air freights. The drop in sales was a huge blow to the workers and the farms with already narrow profit margins.
Even with some recovery in late 2020, transport challenges and extreme weather conditions exacerbated the crisis. Many flower farms are also facing crop diseases and pests, droughts and floods, all of which continue to threaten their livelihoods.
Looking for the Fairtrade MARK when you buy flowers will back flower farmers to build stronger, more robust farms and communities. It also increases their capacity to adapt to climate change and the other challenges they are facing.
By choosing Fairtrade you can make a difference for people and the planet, including flower farms in Kenya and Ethiopia. Fairtrade flowers are available at many retailers including Aldi, Asda, Co-op, Lidl and M&S. You can also support your local florist to buy Fairtrade as well.
Find out where to buy Fairtrade flowers
Here are five ways you can support the environment just by choosing Fairtrade flowers.
1. Environmental protection and climate resilience
Farmers' vulnerability and the challenges they face as a result of climate change have increased. The Fairtrade Standards promote sustainable practices and flower farms seeking Fairtrade certification must meet a range of social, labour, environmental and trade requirements.
Currently, one quarter of these requirements are focused on the environment, including soil and water quality, waste management and reducing greenhouse gas emissions. Due to the widespread use of pesticides in the flower business, the Fairtrade Standards also include a list of prohibited materials which is regularly updated and strictly enforced.
Fairtrade organises training for flower farms and their workers so that they can learn how to grow their crops in harmony with the local environment. The Producer Networks also provide farms with support and guidance to help them switch to more environmentally friendly practices.
Read the news article, Fairtrade Farmers Increasingly Threatened by Climate Change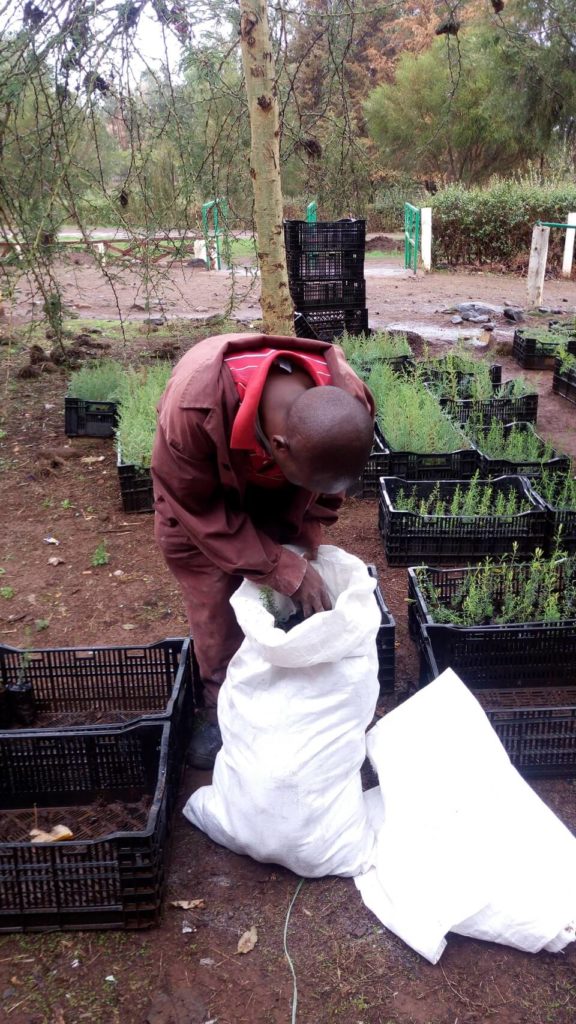 2. Funding projects and training that promote sustainability
Certified flower farms can use the Fairtrade Premium – that's the extra money received from sales of Fairtrade certified crops and products – on projects such as tree planting, irrigation, crop diversification and clean energy, which are more sustainable on a local level but also contribute to the global fight against climate change.
Fairtrade farmers and workers decide for themselves how the Premium money is spent, because they know best what they need to become more resilient.
Many farms are investing in climate mitigation and environmental protection such as the Kongoni River Farm (Longonot Division) in Kenya, who have used the Fairtrade Premium to establish tree nurseries. They supply tree seedlings to the community, workers and local institutions to improve the forest cover of the local area.
Another Fairtrade certified farm in Kenya, Bohemian Farms (formerly Oserian), owns a wildlife sanctuary spanning over seven thousand hectares that is inhabited by endangered species such as rhinos, zebras and cheetahs, as well as a preserve for over 300 identified birds species. The farm also has a wildlife corridor that allows free access and movement of wildlife to and from the nearby Hell's Gate National Park.
Similarly, Flamingo Horticulture has set up a tree nursery to provide seedlings to employees at a subsidised cost using Fairtrade Premium funds. In 2022, the farm also began planting trees on land bordering the farm to help replenish tree cover.
3. Fairtrade Standards support sustainable water use
Conserving the environment is one of the top priorities in all of our flower producer organisations across six countries. Fairtrade Standards require certified flower farms to optimise water use and employ sustainable techniques. Fairtrade flower farms must keep themselves informed about the status of water sources in the area and talk with authorities if water sources are being depleted or are in excessive use.
Surrounding communities must also be consulted about any water contamination risks posed by the flower farm's presence, and flower farms must then work to mitigate these risks.
Fairtrade certified flower farms at Lake Naivasha in Kenya, where the majority of Fairtrade flowers are grown, place a strong focus on eco-friendly practices to ensure the environment isn't negatively impacted. The use of hydroponics and recycled water is now common practice on most farms.
Also at Lake Naivasha, managers at the Bigot Flower Farm are becoming specialists in efficient water use, working towards collecting 60% of their water from rainfall, reusing water and using irrigation systems that reduce the amount of water needed.
Flower farms around the lake jointly founded the Lake Naivasha Growers Group to promote the conservation of natural resources in and around the lake.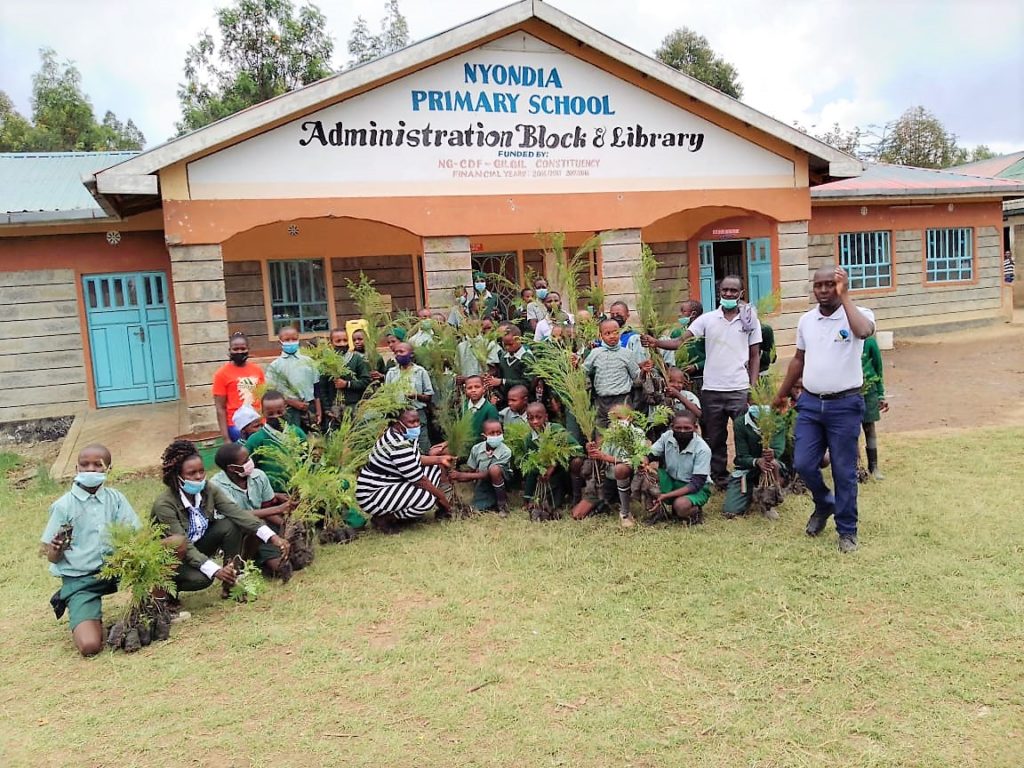 4. Fairtrade flowers have a lower carbon footprint
Fairtrade flowers are primarily grown in East Africa, and being close to the equator, the abundance of heat and sunlight allows them to grow in naturally heated greenhouses. As a result, on average, the flowers have a lower carbon footprint than those grown under artificial heat and light in European countries.
A 2018 a study found that cut roses produced on Fairtrade farms in Kenya generate 5.5 times lower greenhouse gas emissions, and 6.5 times lower energy demand, than roses grown in the Netherlands, even taking into account air transport to Europe.
Furthermore, our newly introduced Fairtrade sourcing model now allows for (and the Fairtrade Standards actively promote) mixed bouquets, in which locally grown flowers can be combined with Fairtrade flowers in a bouquet.
Finally, the flower industry is examining ways to build a more sustainable supply chain over the long-term, as well as investigating lower carbon freight options, such as refrigerated shipping.
Read the study, Life cycle assessment of cut roses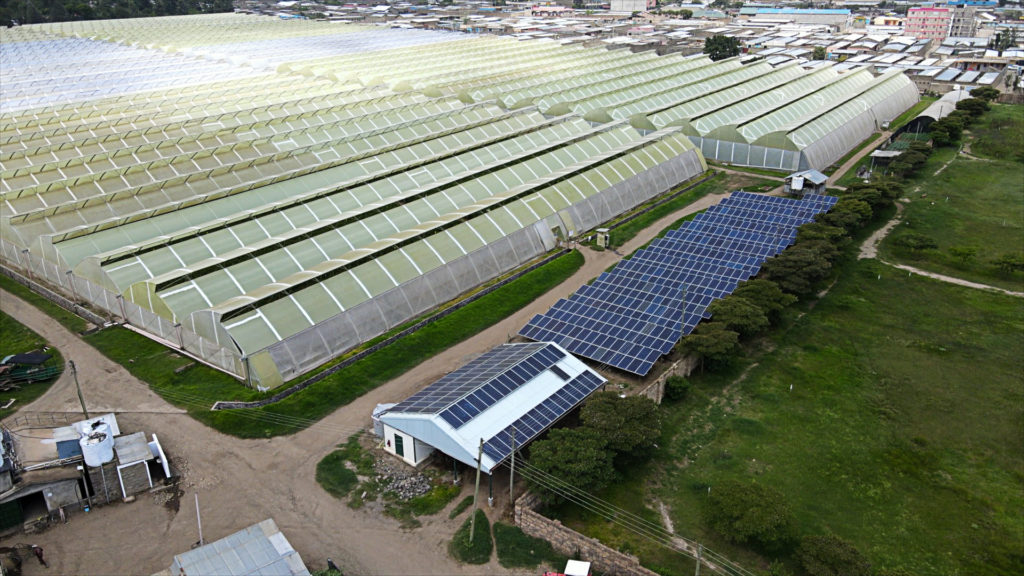 5. Some Fairtrade Flowers are Carbon Neutral!
Several Fairtrade flower farms in Kenya have been awarded carbon neutral status by One Carbon World. Wildfire Flowers, Karen Roses, Equinox and Tambuzi flower farms have all been awarded this status by making changes in their production processes, infrastructure and waste management. These farms have adopted measures such as introducing solar panels, collecting rainwater for irrigation and recycling water.
Peter Szapary, Wildfire farm's managing director, says becoming carbon-neutral has been the net effect of all their daily practices, from efficiency in water and energy use to application of fertiliser, crop rotation, zero tillage, planting trees and waste management. Incorporating these practices into their businesses will ensure they continue to have a positive impact.
Learn more about Wildfire Flower's journey towards carbon neutrality status
READ MORE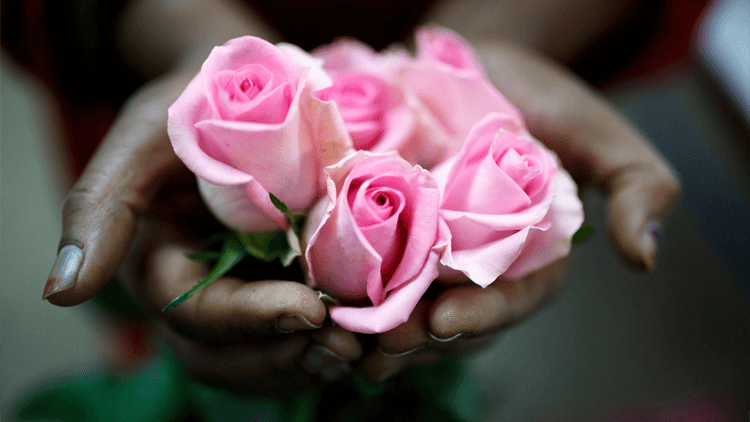 6 Reasons why you should buy Fairtrade Flowers
Did you know that during colder months, when you buy a bunch of roses in the UK, they are often grown in Africa?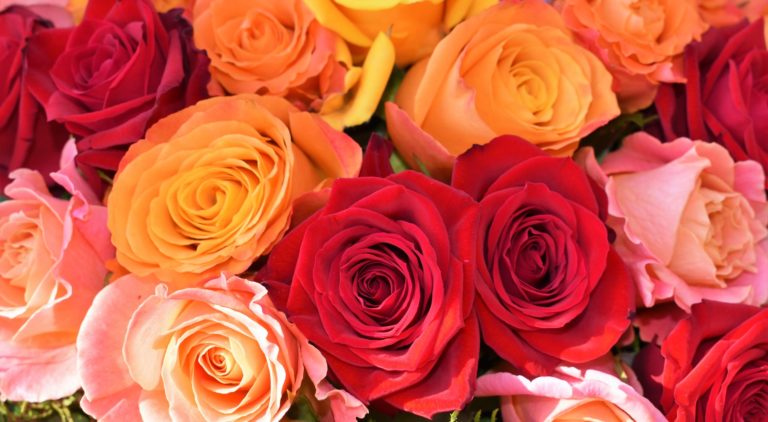 Where to buy Fairtrade Flowers
Pick up a bouquet of ethically sourced Fairtrade blooms in your nearest supermarket or order from a special selection online.