It was a promising start to the year for the farmers in the Shire Valley, particularly members of Fairtrade certified Kasinthula Cane Growers Association (KCGA) who had hoped that they would achieve a bumper harvest and fill their homes with plenty of food after two consecutive years of dry weather. But instead, Cyclone Idai has caused catastrophic damage and tragically dashed all the farmers' hopes of realising this dream.
"It all started with rain showers on the morning of 5th March 2019, with heavy rains in the middle of the day. This continued for three more days with the situation growing worse and worse, day by day, until it all culminated in flooding of most of the flood prone areas. Particularly those that are close to the Shire River banks and even beyond", Rossettie Gullo tells us.
"Due to this heavy and continuous rainfall, many small rivers burst their banks and this resulted in the Shire River filling up so fast, which caused it to eventually burst its banks as well. This then led to massive flooding of the Shire Valley, the worst recorded in four decades."
Rossettie is the Administrative Assistant at Kasinthula, a smallholder sugar cane project located in the Shire valley, an inhospitable region of southern Malawi. The Shire valley has a very hot, harsh climate with a long dry season. Droughts occasionally result in famine.
Literacy levels are low and poverty is widespread. Most people live in basic huts made from mud with grass roofs. Few families can afford to keep livestock and most eke out a living growing maize, cassava, sorghum, millet and rice. Some earn cash from sugar cane or cotton, or by labouring on nearby sugar plantations.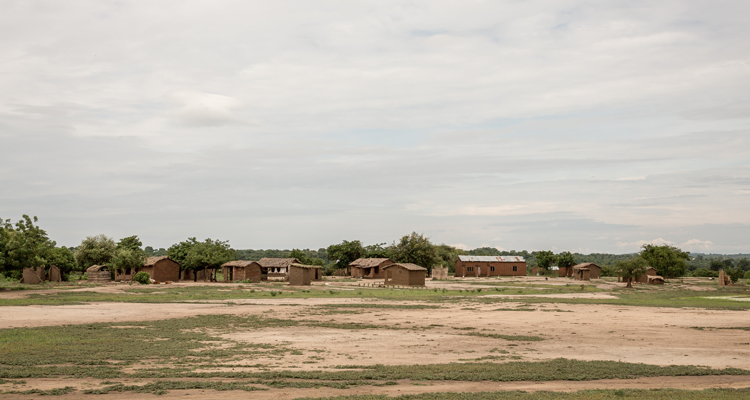 Kasinthula, one of three Fairtrade certified sugar organisations in Malawi that supply the Illovo mill, was set up in 1996 as a rural poverty reduction joint venture with the Government of Malawi and a nearby sugar mill, now owned by Illovo Sugar. An area of largely unproductive land was converted to sugar cane production to increase the supply of raw cane to the mill, while providing an income for subsistence farmers, each responsible for plots of two to three hectares.
The soil is fertile, but lack of regular rainfall meant an expensive irrigation system, beyond the means of most farmers, had to be installed and maintained to make commercial sugar production viable.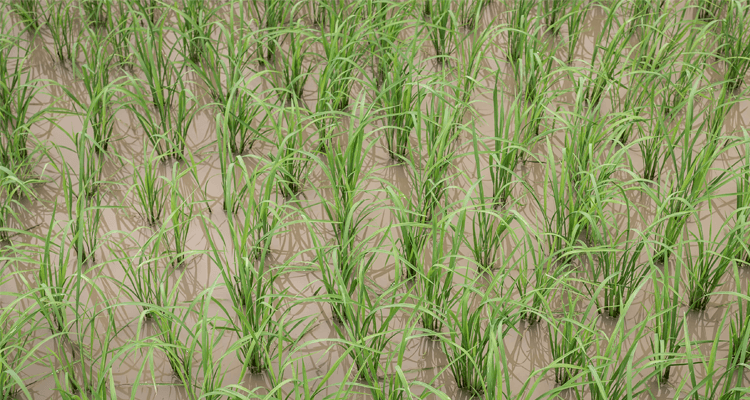 Kasinthula became Fairtrade certified in 2003. On top of the contract price for the sugar cane negotiated with the mill, Fairtrade sales include an additional Fairtrade Premium of $60 a tonne. Kasinthula have invested their Fairtrade Premiums in improving cane productivity as well as in healthcare, clean water, education, bringing electricity to local villages and other projects to alleviate poverty in the community.
"Many people were left destitute as both ripe crops ready for harvesting and livestock were washed away. And as if this was not enough, many houses collapsed, leaving numerous household properties destroyed and even lives lost. Amongst the worst affected were the famers and their families that live and tend their crops along the Shire River and nearby small rivers of Mantchombe, M'thumba and Mwanza" Rossettie Gullo explained.
At least thirty Fairtrade farmer households were totally destroyed by the floods and other food crops and livestock were washed away. The Kasinthula emergency team was deployed to physically count the affected families. As well as facing terrible damage to their homes, the farmers had tragically lost 55 animals and suffered devastation across 33 hectares of sugar crop.
Rossettie Gullo continued: "When the rains came, Kasinthula's affected farmers had no choice but to seek refuge in churches, camps and school blocks". This is the third major flood that the younger generation of farmers have endured.
What you can do to help
One of the best ways to support sugar farmers is to buy Fairtrade sugar. Fairtrade sugar is stocked by many major retailers and supermarkets. Kasinthula supply sugar to Divine Chocolate, so a great way to support them would be to buy one of Divine's delicious Easter eggs.
If you would like to donate to support the people in Malawi recover from Cyclone Idai, Oxfam is running an appeal:
Continue reading
According to the United States Agency for International Development, Malawians are particularly affected by climate change because of their reliance on subsistence farming; 80% of Malawians work as farmers.
Malawi is the fourth poorest country in the world, according to the International Monetary Fund, with 50% of people living under the poverty line and 25% living in extreme poverty. Climate change is adding pressure to already vulnerable livelihoods.
But it's the women who are disproportionately affected when things go wrong, as they're expected to provide food, water, and firewood for their families. And this is where Fairtrade has helped over the years.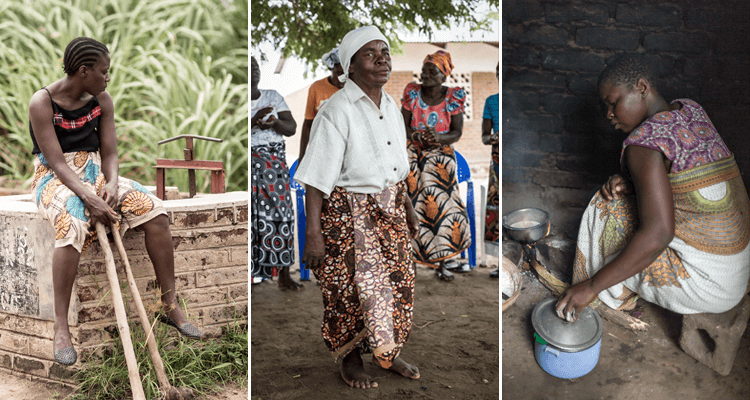 In the bustling village of Chinangwa, 90% of the houses have been built from sugar proceeds and corrugated iron sheets have replaced straw roofs on all the houses, something which is especially appreciated by families in the rainy season. Electricity pylons which proudly display the Fairtrade Mark and a maize mill in the centre of the village is powered by their own source of electricity.
"Previously, women had to travel upto seven kilometres to the nearest mill to grind their maize into flour, the staple food in most families, and this took up a lot of time. Our new mill is also used by the wider village community. Having electricity means our children can read or do their homework in the evenings or watch television, and farmers can buy refrigerators.
"Fairtrade is very important to the farmers. Most of us have received cement and iron sheets to cover the roofs of our houses and protect us from heavy rains. We have also helped farmers with the hunger crisis we faced, when we didn't receive enough rain. We bought maize for farmers to help them with their food security."
This is not the first time that Kasinthula members have had to deal with consequences of extreme weather. Other natural disasters have squeezed resources and reduced productivity, resulting in increased poverty. Following the 2015 floods, sugar cane production went down due to chronic power cuts. Charles Chavi said: "When the 2015 flood waters receded, there was not enough water to irrigate our crops, so instead of pumping water, we found we were pumping silt. That's when we decided to convert fifty hectares of land to food crop production, ensuring the farmers are food secure. We grow maize as we never know what the next season will bring."
"Britain has been with us from the very beginning, since we were set up. As farmers, our only source of income is sugar. If that's affected, our lives are affected," concludes Aubrey M Chilenje, sugar cane farmer and member of Kasinthula.
Show your support
Buying Fairtrade sugar can make a real difference to struggling farmers.
Divine chocolate uses Kasinthula's sugar, so a great way to support them would be to buy one of Divine's delicious Easter eggs.
If you would like to donate to support the people in Malawi recover from Cyclone Idai, Oxfam is running an appeal:
Find out more about Fairtrade
Most people are familiar with Fairtrade, so why do the same misconceptions about what it is and how it actually works keep cropping up?

Follow us on social media

Support Fairtrade when you follow, share or like our social posts.

Sign up to email updates from Fairtrade to hear about products, petitions, competitions and more.