Coffee is one of the world's most popular beverages. Enjoyed piping hot or over ice, coffee has even overtaken tea as the UK's caffeine pick-me-up of choice.
According to the British Coffee Association, the UK coffee industry adds an estimated £9.1 billion to the economy every year. This in turn adds to the net worth of the multi-billion-pound global coffee industry. And yet despite coffee's popularity and lucrative value, the average non-Fairtrade coffee farmer lives on as little as £1.37 a day. How can this be?
This International Coffee Day, join us on a journey as we celebrate coffee as a beverage, but also lend a voice to struggling coffee farmers worldwide, too long cut out of a fair deal.
Reference: The UK coffee industry adds an estimated £9.1 billion to the economy every year
Reference: UK's caffeine pick-me-up of choice
Coffee's growing popularity
Global coffee consumption doubled over the last 40 years from 4.2m tonnes in 1970 to 8.7m tonnes in 2015. Coffee is grown in more than 70 countries but over 60% of the world's coffee is produced by just four of them – Brazil, Vietnam, Colombia and Indonesia. Latin America is the largest regional producer with a 60% share, followed by Asia and Oceania (27%), and Africa (13%).
Great tasting coffee does not a wealthy farmer make
Around 125 million people worldwide depend on coffee for their livelihoods. It is the most valuable and widely traded tropical agricultural product and is mainly produced by smallholder farmers. Many of them however are unable to earn a reliable living from the coffee they produce.
Coffee is well-known for being a boom and bust commodity. Global coffee production varies from year-to-year according to weather conditions, disease and other factors, resulting in a coffee market that is inherently unstable and characterised by wide fluctuations in price. This price volatility has significant consequences for those who depend on coffee for their livelihood, making it difficult for growers to predict their income for the coming season and budget for their household and farming needs.
This, combined with the climate crisis, as well as the COVID-19 pandemic, makes life ever more difficult for farmers in coffee growing regions. Whole communities are put at acute risk of falling into poverty and all the knock-on effects that come with it: malnutrition and hunger, going without vital medical treatment, and being unable to send children to school.
How Fairtrade is making a difference
At Fairtrade we fundamentally believe that farmers deserve a better deal. That they deserve a higher income, which reflects the work needed to produce our delicious cup of coffee. Coffee farmers going out of business due to the collapse of world coffee prices in the late 1980s was the reason we set up the Foundation in the first place back in 1994. Fairtrade ensures a wide range of economic, environmental and social standards, while also providing greater guaranteed incomes for farmers that are part of the Fairtrade system.
With Fairtrade, certified coffee producer organisations are guaranteed to receive at least the Fairtrade Minimum Price for their coffee, though they will receive at least the market price at all other times. The Minimum Price only kicks in in times of crisis by aiming to cover Fairtrade farmer's costs of production, acting as a safety net when market prices fall below a sustainable level. Through their producer organisations, farmers also receive the additional Fairtrade Premium to invest in business, productivity, or community improvements. In 2018, certified coffee farmers earned an estimated €76 million in Fairtrade Premiums that were invested in farmer services and community projects.
At Fairtrade we care about improving quality, and Fairtrade coffee farmers must use at least 25% of the Fairtrade Premium to enhance productivity and quality, for example by investing in processing facilities. All of this means that farmers are able to produce coffee that is grown sustainably and tastes great too.
Fact check: is Fairtrade coffee more expensive?
One of the charges occasionally levelled at Fairtrade products is that they are too expensive. But is this true? The simple answer is no, Fairtrade products are at a range of price points, yet every Fairtrade product purchased helps towards respecting the human rights of the people in their supply chains and a myriad of other benefits all for the price of a coffee.
As previously mentioned, the Fairtrade Minimum Price and the Fairtrade Premium obviously have a cost for Fairtrade businesses but those who we work with understand and appreciate the work that goes into producing a cup of coffee. This doesn't mean that the product on shelf has to be more expensive for consumers, however.
If you're currently working from home, you don't have to break the bank to enjoy barista level coffee from the comfort of your desk (kitchen table). Nowadays, supermarkets have a great range of not only reasonably priced but delicious own brand Fairtrade coffee: a bag of Waitrose No.1 Java Ground Coffee is just £2.80, Lidl Deluxe Fairtrade Colombian Coffee is only £2.49, and Sainsbury's Fairtrade Intense Roast Coffee is a mere £2.30. If you are venturing out of the house, Greggs' coffee is 100% Fairtrade (coffee prices start at £1.50) and from 1 October they'll be serving Pumpkin Spice Lattes in stores and through Just Eat.
For people looking for something a bit different, there's also a big range of speciality coffees from independent brands like Grumpy Mule and Bird and Wild. Cru Kafe even provide a subscription service, delivering freshly roasted coffee straight to your door.
Find out more about Grumpy Mule
Find out more about Bird and Wild
The choice is pretty endless, right? It's never been easier to choose Fairtrade, and give farmers the fair deal they deserve.
How can we all do more to help farmers on International Coffee Day and beyond?
The answer is pretty simple. Choose Fairtrade. We need to come together to make sure that the farmers and workers get a larger percentage of the value of the coffee. Not linked to the price of a cup of coffee, but to the amount it sells for in the supply chain.
If we don't pay more to farmers, enough for them to earn a decent income – one that covers their costs, provides housing, clothing, food, education – how can they be expected to take an active role in looking after our shared environment? Your choice of caffeine fix can have a massive impact on the lives of the people who work hard to produce it. And this doesn't just benefit one family. This benefits whole communities across generations. This is the uniqueness of Fairtrade in practice.
Farmers cannot live better until they are paid better and they need a fairer deal to enable this to happen. When farmers have a living income that allows them to work and earn, they can then invest in themselves, their families, and their communities. Nobody wants to see exploitation in the coffee industry but we can't right the wrongs on our own. We are dependent on the will of our supporters to buy Fairtrade, and on the will of companies serious about doing the right thing.
Together we really can make a difference. We drink 2.25 billion cups of coffee a day. If all of this were Fairtrade certified, farmers would earn an additional £5.5million per day to invest in their families, communities, and protecting our shared environment. That's a difference we can all be part of. So next time you buy a coffee, check what's behind the label. Behind the Fairtrade Mark, there's a lot going on.
Read more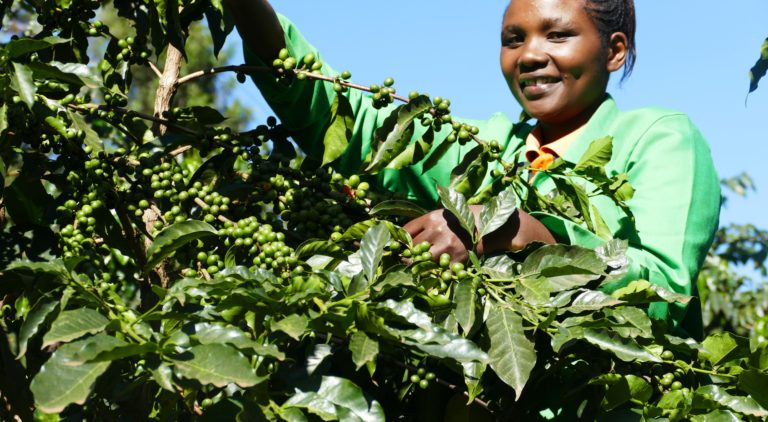 Four Heartbreaks and then coffee
19 August, 2020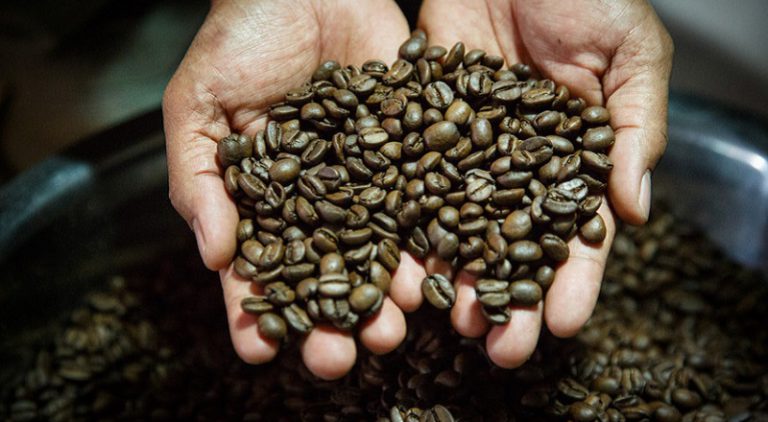 Is the Coffee Industry Guilty of Exploitation?
12 September, 2018
Banner image by Clay Banks on Unsplash