We've rounded up the freshest Fairtrade products to hit the shelves, featuring heart-shaped chocolates and a bespoke Fairtrade gold ring, fun t-shirts with Pixar characters for Red Nose Day and everyday treats of coffee, tea, wine and ice cream.
Look out for a couple of exclusive discounts in the mix. You can support Fairtrade farmers and workers around the world by treating yourself or others to one of these Fairtrade goodies!
1. Jenipher's Coffi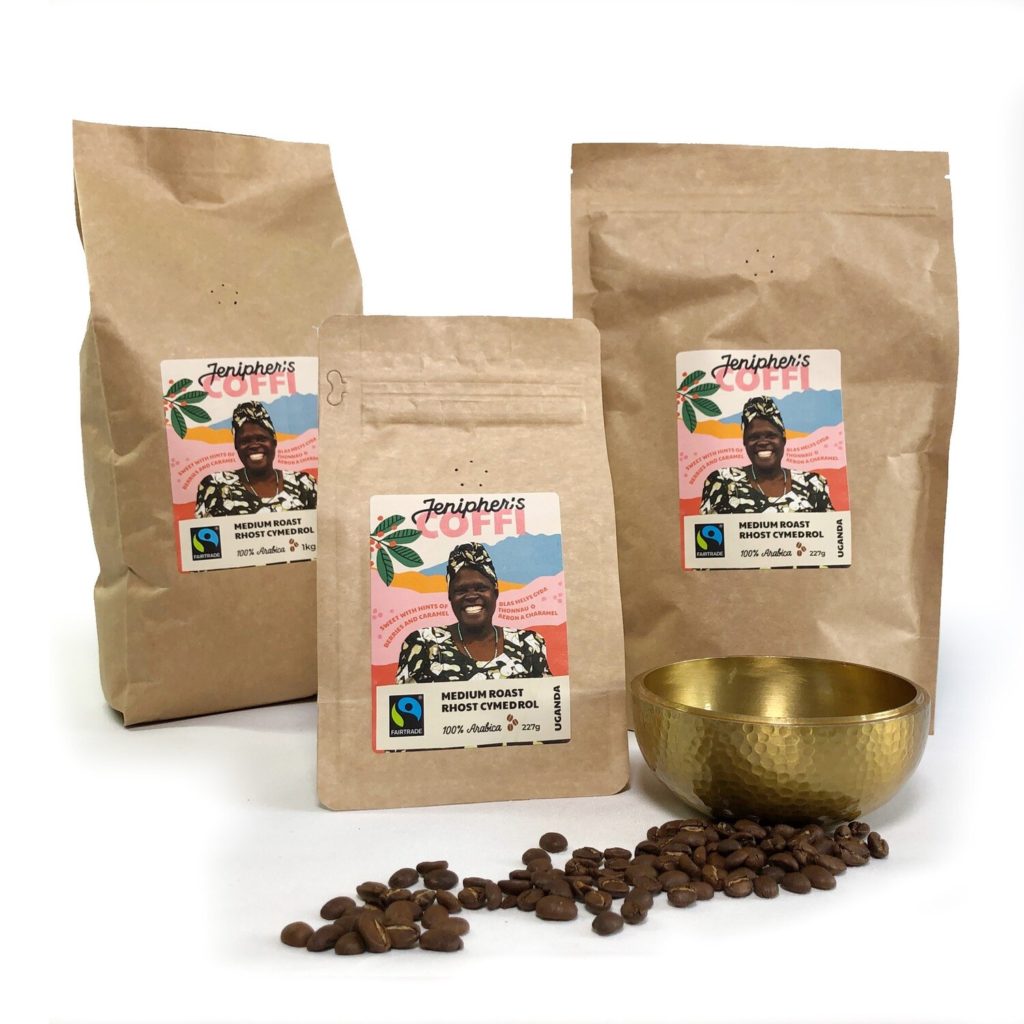 Jenipher's Coffi is a new Fairtrade and organic coffee produced by farmers on the slopes of Mount Elgon in Uganda and roasted by hand in Wales. Single origin, 100% Arabica coffee that's sweet with hints of berries and caramel. Comes in recyclable packaging.
Use the discount code FAIRTRADE10 for 10% off!
2. Whitakers' Chocolate hearts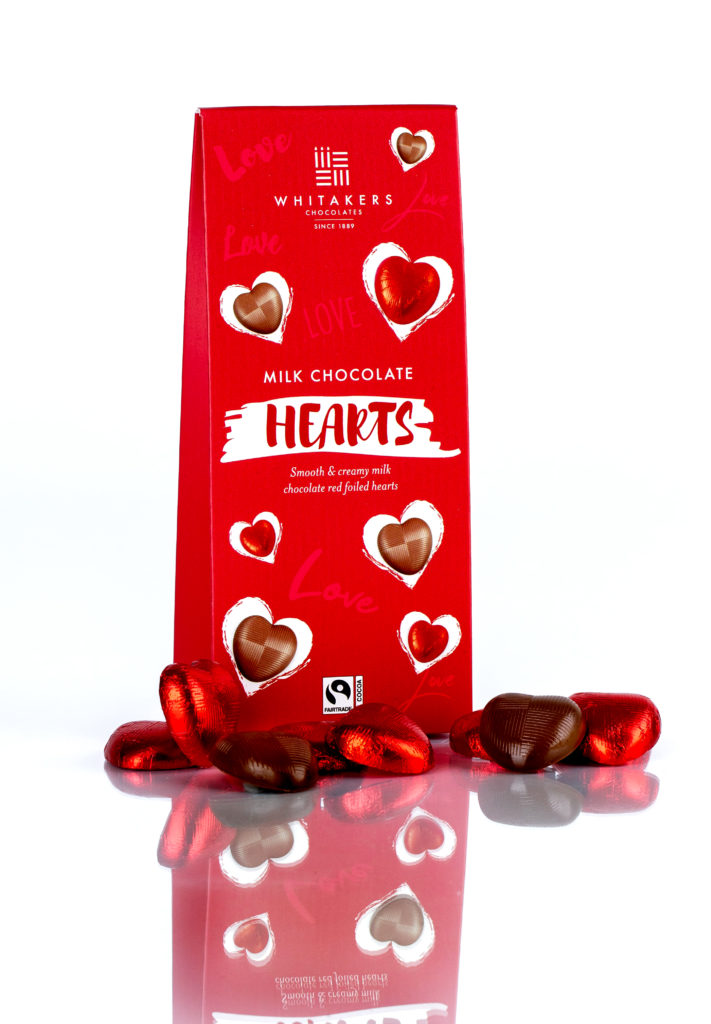 Treat your loved one to Whitakers' smooth and creamy milk chocolate red foiled hearts. In pretty, recyclable packaging, each gift box contains 21 red foiled chocolate hearts, made with Fairtrade cocoa. 
Buy Whitakers Chocolate hearts
3. Red nose day t-shirts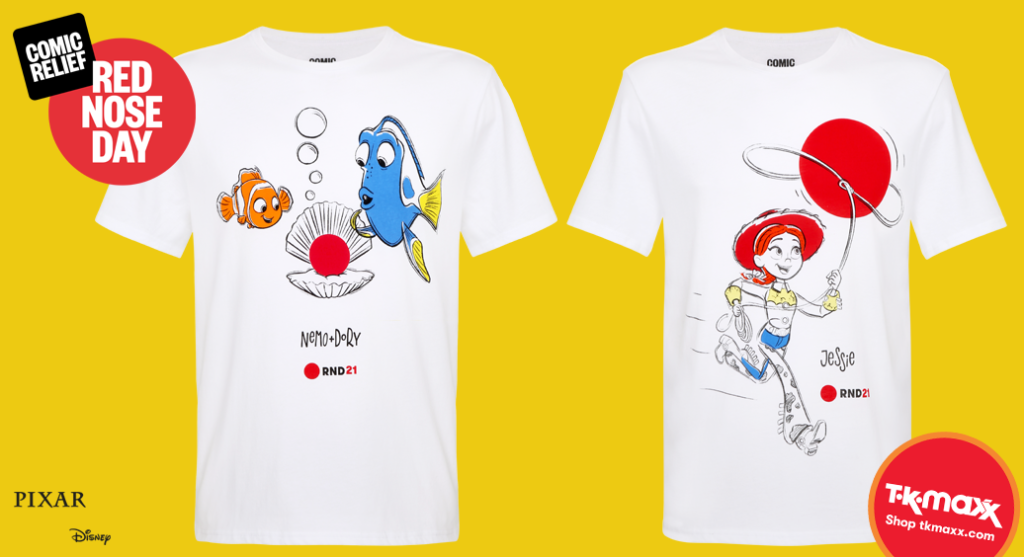 Grab an exclusive Fairtrade cotton chari-tee featuring your fave Pixar characters, for women, men and kids, exclusively available at TK Maxx. Choose from Buzz, Jessie, Woody, Nemo and Edna Mode and more!
At least £4 from the sale of each adult T-shirt, and £2.50 from each kid's tee, will go to Comic Relief to help children and young people living incredibly tough lives in the UK and around the world.
The Fairtrade cotton in these T-shirts was grown by farmers in Uganda supported by TK Maxx's Sustainable Trade Programme, which empowers cotton farmers to increase their income so they can send their children to school.
Find out more and purchase a chari-tee on TKMaxx
4. Cognato Wine – alcohol-free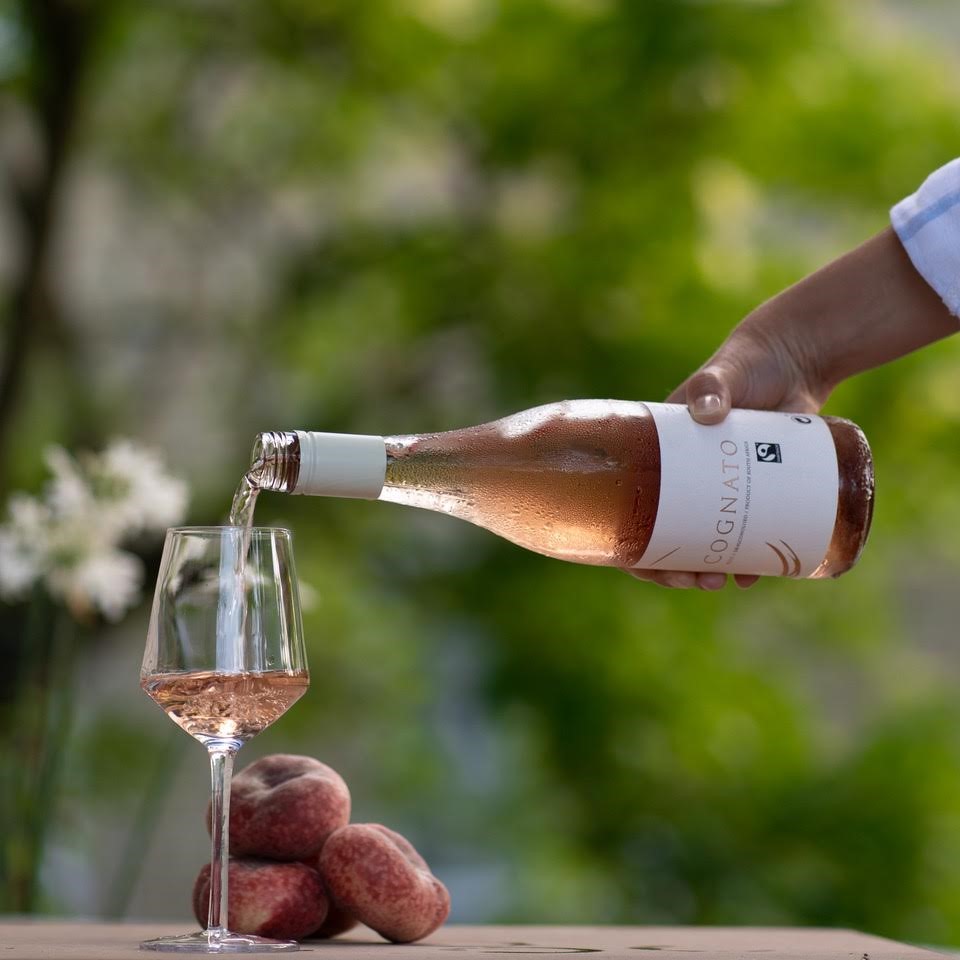 A new elegant, alcohol-free, range of Fairtrade wines by Cognato. Produced in South Africa using grapes grown in the Coastal Region of the Western Cape. The grapes come from low yielding vineyards producing grapes with a high concentration of flavour that result in a full-bodied wine.
Buy Cognato wine from Dry Drinker or Cognato wine from Wise Bartender
5. Bespoke Fairtrade gold ring from Lebrusan studio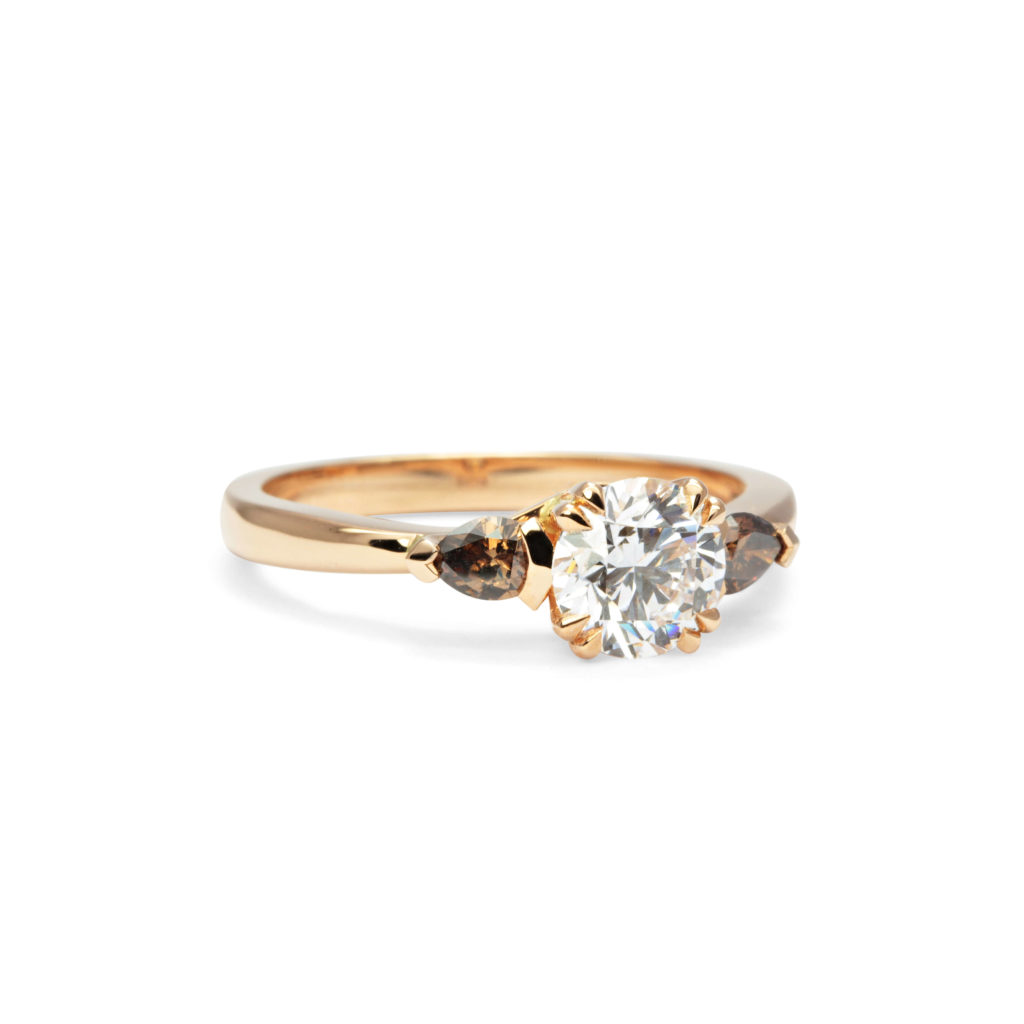 A very special new engagement ring designed by Arabel Lebrusan, award-winning designer and key founder of the ethical jewellery movement.
This bespoke ring is made in 18ct rose gold, a central brilliant cut Canadian diamond and 2 pear shaped conflict-free cognac diamonds on the sides.
Buy this bespoke engagement ring from Lebrusan Studio
6. Ben & Jerry's Cookie Dough Peace pop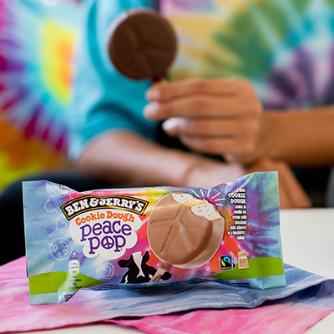 To help celebrate 30 years of Peace Love & Cookie Dough, Ben & Jerry's have launched the brand new PEACE POP. This delicious and holdable Cookie Dough creation is full of Fairtrade ingredients and dipped in a soft chocolatey coating.
Ben & Jerry's aim has always been to make the best possible ice cream, in the nicest possible way. They believe that business should be a force for good, which is why they're committed to using Fairtrade ingredients in every scoop!
It's Cookie Dough, it's Fairtrade, AND it's on a stick – what's not to love?
Buy Ben & Jerry's cookie dough PEACE POP from the Co-op – soon you will be able to find it in most major grocery and convenience stores too!
7. Hope & Glory speciality Fairtrade tea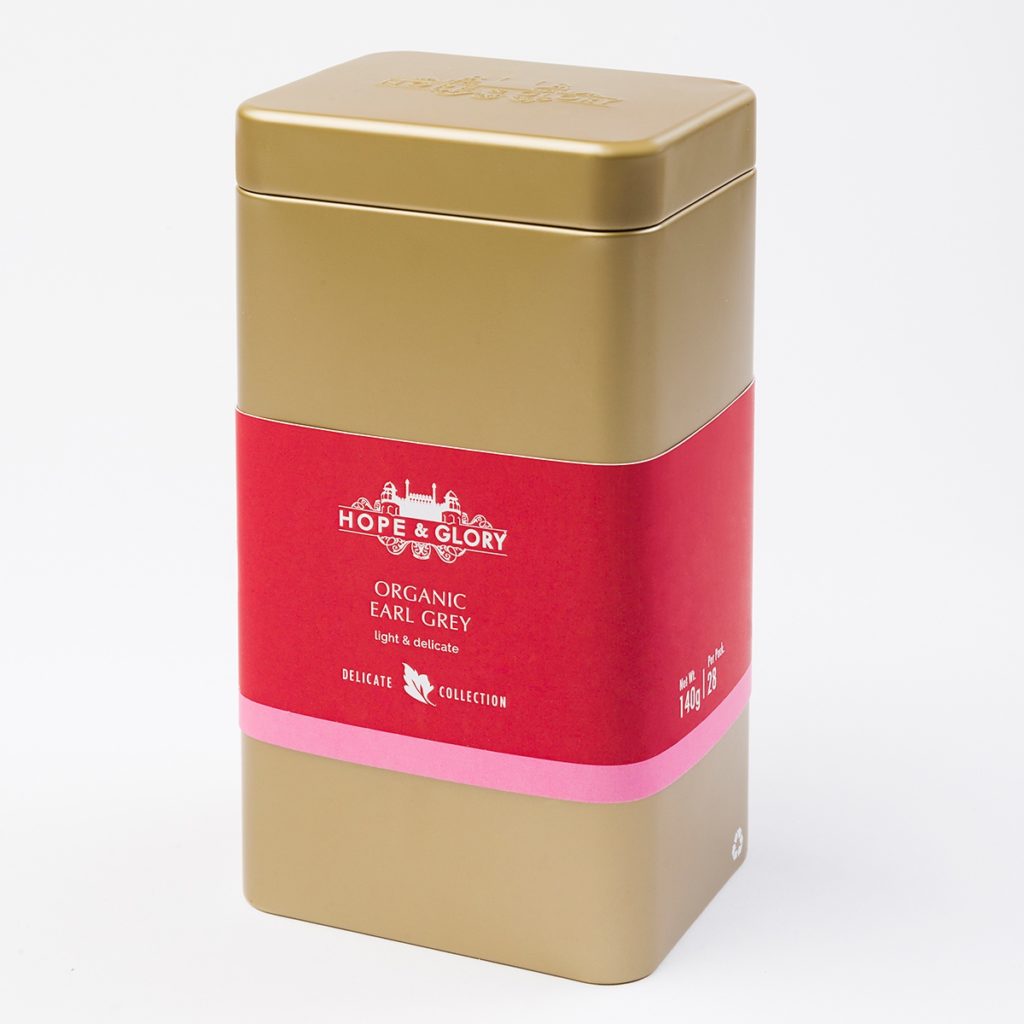 Premium, speciality loose leaf and organic teas sourced from ethical growers. Look out for Hope & Glory's Fairtrade teas: Chamomile, Earl Grey, English Breakfast, Decaf English Breakfast, Green, Peppermint. Hope & Glory is sustainably minded – every component in its packaging is recyclable, reusable and compostable.
Read more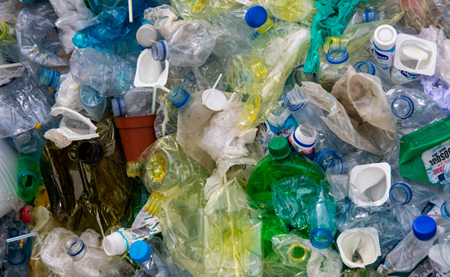 7 Fairtrade Switches to cut your plastic use
18 November, 2019