by Hannah Radvan
The COVID-19 global pandemic has highlighted just how connected we all are, not just in our towns and cities but also across the world.
Just as new viruses like COVID-19 crisscross the globe, so do supply chains. In fact, 50% of our food comes from overseas and nearly 10 – 15% of the UK's food relies on farmers and workers in some of the poorest countries in the world, many of whom are going to work each day to keep the world's food supply intact.
By sourcing Fairtrade, businesses are helping to support farmers and workers during these times, enabling them to protect the health and safety of their communities, to weather the economic challenges ahead, and to keep supply chains going. The Fairtrade Premium, which co-operatives receive in addition to a Minimum Price for their crop, is proving vital in supporting farming communities with prevention campaigns across the globe.
The Asunafo North Farmers Union, with a total of 8,108 members spread across sixty-seven communities, a beneficiary of Fairtrade's West Africa Cocoa Programme, has donated cash and sanitary items to the Municipal Health Directorate in the Ahafo Region of Ghana, as well as the National Commission on Civic Education to be distributed to the communities around Asunafo. The co-operative did this partly with funding from Tony's Chocolonely and Mondelez's Cocoa Life.
Tony's sponsored the co-operative with funds that supported the purchase of 1,200 bottles of hand sanitiser and 1,375 bottles of soap. The co-op also sponsored the procurement of 600 bottles of locally produced soap for handwashing with funding from their Fairtrade Premium. Members of the co-op were given educational materials in the form of posters and a demonstration of handwashing to help sensitise their communities and other fellow farmers.
Asunafo North Farmers Union sponsors a local radio talk show which started in 2018 to educate farmers on environmentally friendly agricultural practices and allows them to call in with questions. In recent times, due to the global pandemic, the radio show now focuses on educating farmers on preventative measures against coronavirus, sensitising them on measures to keep safe and helplines to contact. The radio station reaches some 25,000 listeners across the area.
Speaking on behalf of the union, Mr Daniel Amponsah Gyinayeh said: 'As a farmer co-operative, we are very concerned about our members and their welfare. We are also in our own way joining forces with local health authorities to create more public awareness and education. We are grateful to all our partners and supporters who have made it possible for us to reach out to communities as part of our contribution to helping prevent the spread of the disease'.
Fairtrade calls upon our partners and consumers worldwide to continue supporting Fairtrade to ensure farmers and workers who work day in-and-out to keep supply chains going are protected to overcome the crisis.
You Might Also Like to Read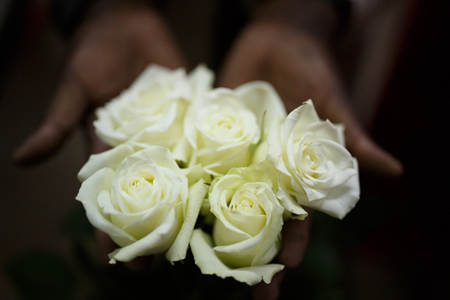 Kenyan worker tells her story of a flower industry devastated by COVID-19
28 April, 2020
In words that will resonate with people all around the world, 'Since the pandemic started, our life has really changed' says Grace Otieno, a worker on a Fairtrade certified farm in the Naivasha region of Kenya.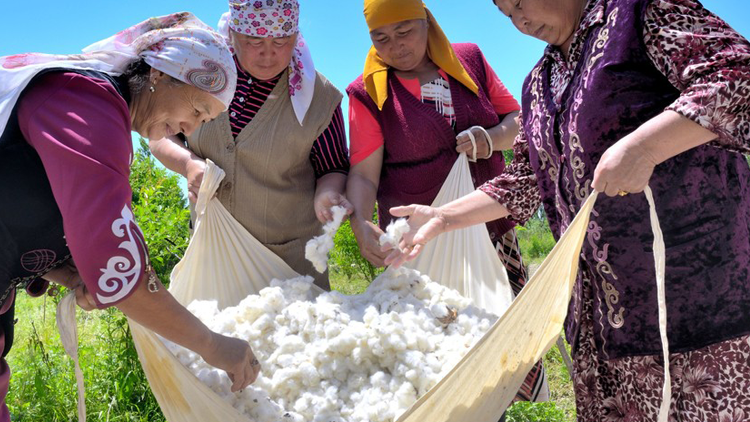 Don't forget cotton farmers during the Coronavirus pandemic Fairtrade warns the fashion industry
22 April, 2020
As the world faces the Coronavirus pandemic as one, we at Fairtrade are focusing on how the rapidly evolving crisis is affecting the farmers and workers who produce many of our favourite goods, including our most treasured outfits and our everyday clothes.