Environmental protection and conservation is incredibly important to Fairtrade and Fairtrade certified coffee farmers. Intrinsic to the Fairtrade standards are the environmental requirements for coffee farmers to improve their agricultural practices; which benefit the local physical environment, the health of the community and the quality of the products farmers grow.
Never has it been more important for us to focus on, and take responsibility for, our relationship with the environment. We are living in a time when coffee farmers are facing an increasingly worrying future with the challenges of climate change. Enabling and assisting farmers to adopt organic practices, to create a sustainable future for their livelihoods and the global coffee supply, is a priority for Fairtrade.
Fairtrade and organic coffee farming in Indonesia
There are 25 Fairtrade certified coffee cooperatives in Indonesia; 98% of which are also organic certified. For Indonesian farmers, protecting their nutrient rich soils and high quality coffee production comes hand in hand with their desire to be both Fairtrade and organic. At the cooperative Arinagata, in north Sumatra, farmers intercrop their organic coffee bushes with fruit trees to create healthy synergies in the environment. This method of farming enhances the flavour profile of their coffee, creates shade-grown coffee that is protected in the hot summers, and increases biodiversity. 
Moving towards organic practices in Vietnam
Vietnam is the world's second largest producer country of coffee, exporting a significant volume of predominantly Robusta coffee. For decades, coffee farmers in Vietnam have relied on the use of chemical fertilisers and pesticides to increase productivity and yields. 
At the Fairtrade certified cooperative Thuan An, Mr. Ha (pictured) owns 6 hectares and has 3 children. He is one of the 58 members of the coffee cooperative, which is working towards organic certification. Previously in his community, they were dependent on methods of farming that were destructive to the environment. Moving closer to organic practices is what they aspire to achieve, to protect the future for them and the next generation of coffee farmers.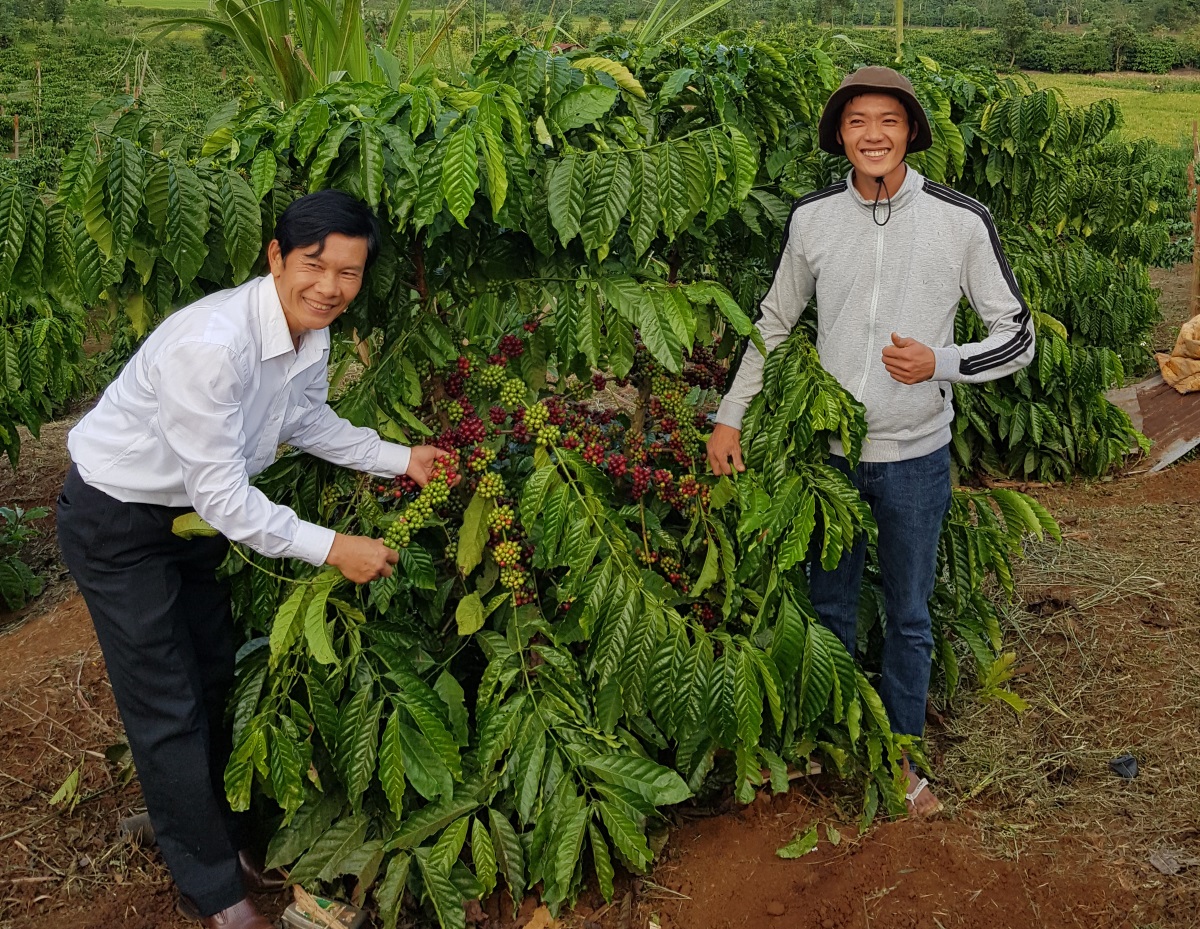 Fairtrade & Organic certified coffees in the UK
There are many businesses – from roasters to retailers – in the UK who source and sell dual certified coffee that is Fairtrade and organic. Such coffees are fantastic examples that buying and drinking a high quality product not only tastes great, but also contributes to protecting the future for the people and place where it comes from. There are Fairtrade and organic coffees across many shops and cafes to suit all tastes; I encourage you to make it your next cup!
This blog also appeared on Organic UK during Fairtrade Fortnight.
You might also like