by Tom Hunt
Tom Hunt shares his delicious and nutritious homemade energy balls recipe.
I used to make these energy balls at Glastonbury music festival each Summer back in the 90's! Now they're popular in stores, however they're considerably cheaper to make at home and very simple to prepare; allowing a budget to use higher quality ingredients than any you'd find in a manufactured product.
The dates and cacao give an immediate energy boost, whilst the rye or oat flakes give a slow release of energy. Cranberries are packed with vitamin C and the nuts are a source of many nutrients. However don't worry about sticking to the ingredients list, reduce waste by using up what you have in your cupboards. Swap dates for dried apricots or even dried figs and the cranberries for raisins or any other dried fruit.
I've worked with Fairtrade products since those early years cooking at the festivals. Even then Glastonbury and other festivals would encourage imported foods such as sugar, chocolate, tea and coffee to be Fairtrade certified and these values have stuck with me ever since! As well as being better for the farmers, Fairtrade products, are often better quality too. If possible try using Zaytoun's wonderfully rich dates for this recipe.
Makes about 15 x 20g balls
Pulse blend the mixed nuts in a food processor to rough pieces. Add the flakes, pitted dates (apricots or prunes), cranberries, nut butter and cacao or cocoa powder if using and blend to a rough paste. Turn out onto the table, split and roll into 15 balls. If you wish, roll the energy balls in your chosen coatings. Keep for up to two months in a container.
You might also like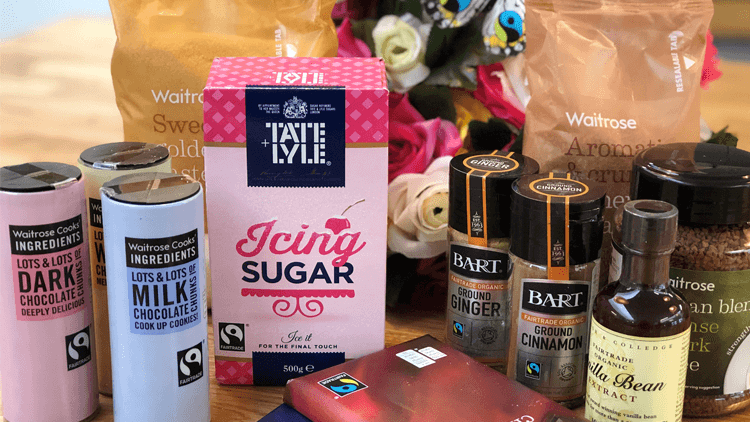 Bake a Difference with these 20 Fairtrade Baking Ingredients
23 February, 2019
It's easy to forget when we're baking, that the ingredients we use have been grown in countries around the world – planted, tended, picked and cared-for by someone as part of their job. To think that they might not have been paid fairly for this work is almost unimaginable.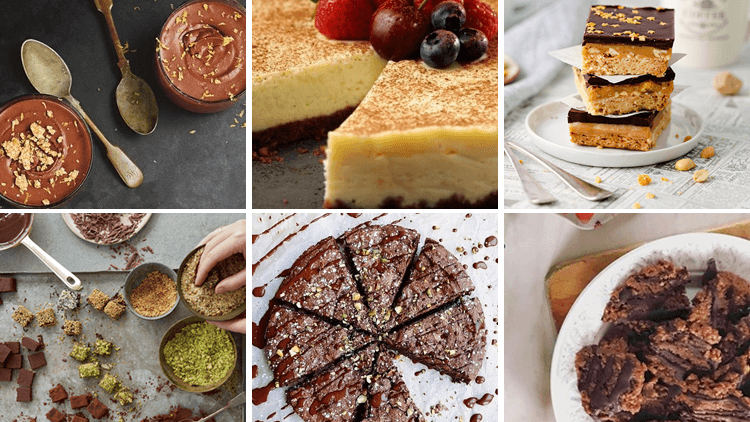 Baking without the basics: 8 tasty egg and flour free recipes
10 May, 2020
Here are our favourite tried and tested 'free-from' recipes. You're welcome!