Three hours' drive away from Ethiopia's sprawling capital city Addis Ababa is Herburg Roses, a farm boasting 40 hectares of land, four greenhouses and employing 1,200 people, 85% of whom are women. It is one of seven farms in Ethiopia to take part in a new initiative giving women equal career opportunities in the sector.
Mum of two Ayalnesh Tesfaye (main image) works full-time grading flowers at Herburg. Ayalnesh dreams of setting up her own business that can fit around her job and childcare but, having missed out on an education when she was young, she has not been able to realise her ambitions. But now, as one of the new participants on a programme which aims to empower women, Ayalnesh will benefit from training in topics such as self-esteem, finance and women's human rights. Based on Fairtrade's successful Women's School of Leadership (WSOL) working with cocoa farmers in West Africa, flower farm workers in Ethiopia will be able to access learning opportunities and gain practical advice on income diversification projects, for example how to set up a business and earn additional income.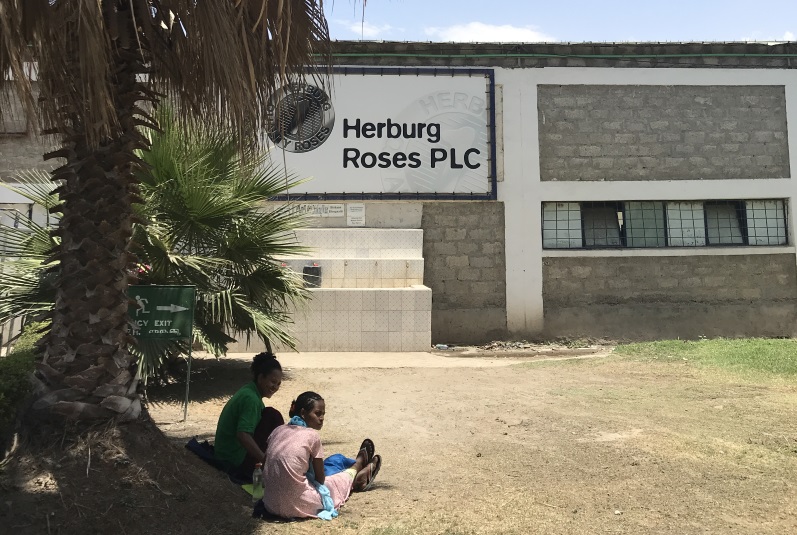 Fairtrade's new four-year programme will benefit more than 11,000 flower farm workers, thanks to funding from Finnish Ministry of Foreign Affairs, the Swedish Post Code Lottery and Aldi UK, which sources Fairtrade roses from Herburg for its supermarkets.
In the past, changing profession and accessing higher paid jobs within flower farms would have been incredibly challenging, but now Ayalnesh can improve her employability skills and business knowledge. She explained: 'I would like to set up a shop my mother can work on or set up a chicken business, selling eggs.'
Ayalnesh is one of the many workers who is already benefitting from sales of Aldi's Fairtrade Roses. The Fairtrade Premium, additional money generated from Fairtrade flower sales, supports workers by helping to cover the costs of education for their children and a food subsidy scheme for example. This support is key to reducing the financial burden on workers, Yalfal Tarykgne explains, as it means she "can always buy food, even at the end of the month when money is low". This is important in a sector with historically low wages, and supplements the Fairtrade Standards which commit farms to increase wages over time.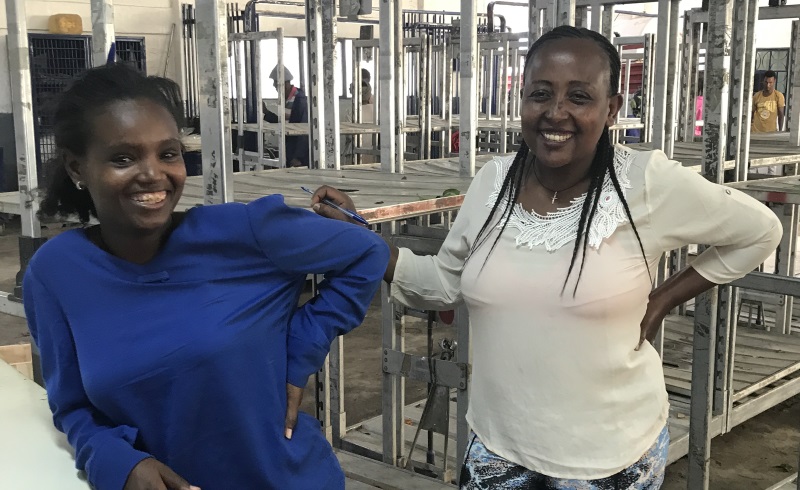 Having started at Herburg as a general worker, over the last 13 years Yalfal has worked her way up to become a supervisor and she now wants to continue moving up the career ladder. The WSOL means a lot to her, she tells me she wants to become a manager next and the training will enable her to work towards that goal. Yalfal not only wants to improve her life and that of her 7-year-old daughter but she is hoping to help other mums too. Having identified that there is a lack of suitable childcare in her community, Yalfal wants to put a business case together to establish a day-care centre for local working mums. Under the programme, participants will be able to apply for small pots of investment or 'seed' funding to set up businesses and this is an idea that she thinks would help more women get back into work.
"I'm proud to be a working mother," she smiles, "my mother was dependent on my father working and many women in Ethiopia still are but for me, I am proud to be independent."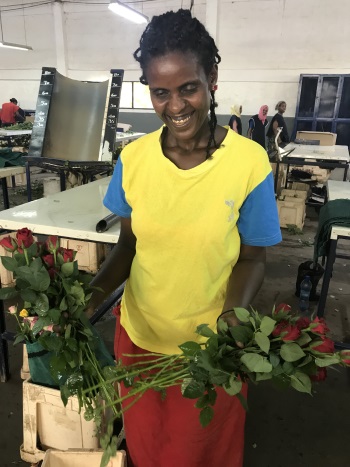 When Emebet Hailu started at Herburg seven years ago, she did not know anything about Fairtrade. But now, as member of the Fairtrade Premium Committee and Gender Committee on the farm, Emebet is passionate about the benefits that Fairtrade brings. "I've learned so much from being on these committees", she tells me, "now I can represent the workers and the rights." Emebet explains how there used to be very little awareness about gender issues but that the gender committee is now a trusted and respected group on the farm. As part of the project gender committees will receive additional training so they will be able to keep driving forward positive changes for all female workers on the farm and not just the participants.
It's not just the women who benefit from the programme and Aldi's Fairtrade sourcing. Worku Kurkure has been at Herburg for 12 years and he is chair of the Fairtrade Premium Committee and the Finance Officer for the Trade Union. An important aspect of this programme is training for unions, so they can effectively advocate for workers' rights. Worku, a father of three, is committed to improving issues such as wages for workers and equal opportunities for women workers. As he says: "I am excited to fulfil my duty in the trade union and deal with workers' issues and be the best I can in the union."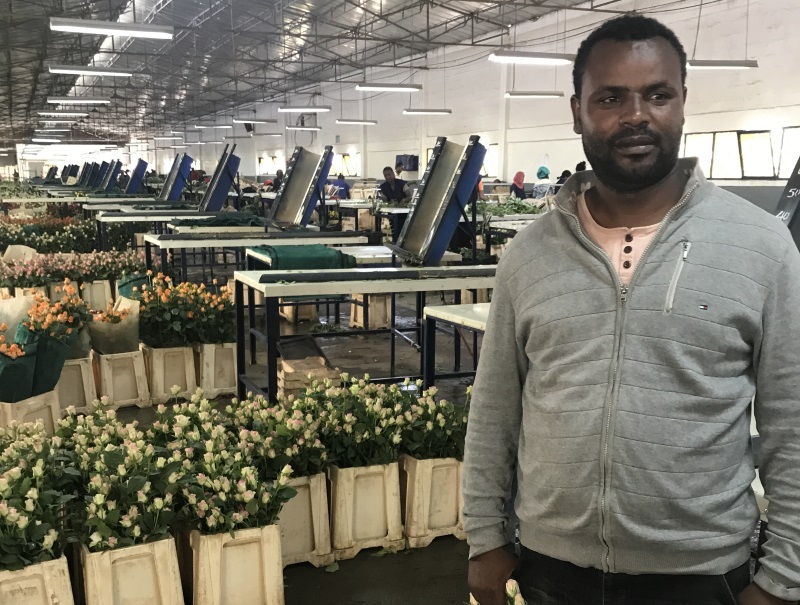 Worku tells me one of his aims is to improve relationships at the farm, enhancing the understanding and communication between workers, unions and management. When I asked Worku what Fairtrade meant to him, he smiled, and said: "For me, Fairtrade is very important. It is benefitting me, my family and the other workers and I hope that in the future civil society will also benefit."
We share his hope and through this new programme, which aims to achieve 'dignity for all', we are more optimistic than ever that Fairtrade can continue to make a positive difference and inspire the East African flower sector.
Beautiful bouquets of Fairtrade flowers are sold in most UK supermarkets and online. See where to buy Fairtrade flowers.
You might also like: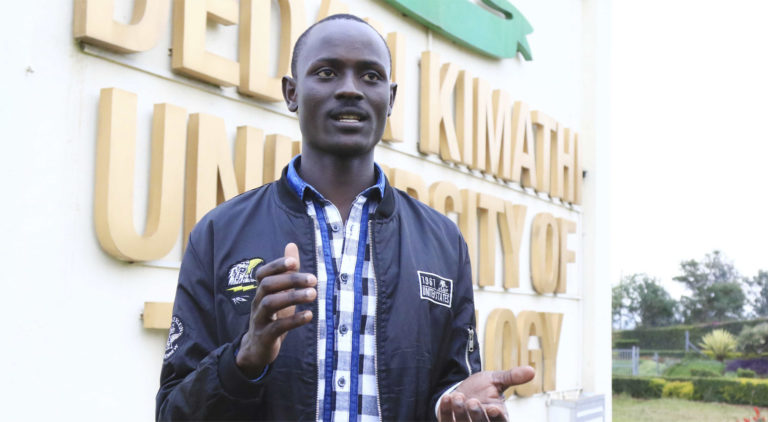 Felix Ouma: dreams fulfilled and plans for the future
11 August, 2021
keep in touch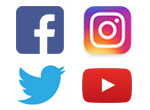 Support Fairtrade when you follow, share or like our social posts.

Sign up to email updates from Fairtrade to hear about products, petitions, competitions and more.