On the 31 October, the Fairtrade Foundation took part in the Virtual Global Coffee Festival by hosting a panel discussion titled: 'Fairtrade Presents: The Women Behind Your Coffee'. This was a fantastic session, where participants got to hear directly from a coffee farmer and other experts determined to choose a fairer future for coffee.
In celebration of women coffee farmers, Katie Burgess, Head of Business Services and Out of Home Partners at the Fairtrade Foundation, spoke with three special guests: Kenyan Fairtrade coffee farmer Dorcas Jeptanui who is also Chairlady of the Growing Women in Coffee project, Emma Brown, founder of British business Land Girls (which has just launched two Fairtrade coffees grown by female farmers), and food writer, activist and Fairtrade Ambassador Melissa Helmsley.
Since we have joined Fairtrade, we have seen our women so empowered […] The Fairtrade standards stand for fairness in coffee trade and environmental conservation also, and workers' rights […] we joined Fairtrade so that our workers and members have that.

Dorcas Jeptanui, Fairtrade coffee farmer and Chairlady of the Growing Women in Coffee project
We hope those in attendance were inspired by the discussion and the impact Fairtrade can have for women coffee farmers. We also hope consumers realise how their coffee choice can play a part in creating a fairer world, where coffee farmers' livelihoods are protected and they can in turn take care of our shared world.
Weren't able to tune in on the day, or want to watch the webinar again? You can watch the full recording here
Why women in coffee?
Women's empowerment is a key part of Fairtrade's mission because when women can claim their rights, have access to land, and take up leadership positions, the breadth of impact is far reaching. When women have opportunities and choice, economies grow, food security is enhanced, and prospects are improved for current and future generations. When you choose Fairtrade, farmers can continue to grow coffee sustainably and consumers can enjoy drinking one of the world's favourite caffeine pick-me-ups for years to come!
The Growing Women in Coffee Project
In Kenya, women do on average 70% of farm labour but receive very little reward, especially in coffee growing communities. Fairtrade's Growing Women in Coffee project encouraged the transfer of coffee bushes to women coffee farmers in Kenya, enabling them to earn an independent income for the first time. 300 women from Kabngetuny Co-operative received training on good agricultural practices, and have increased the yield and quality of their coffee as a result. They also have benefitted from the construction of 'green energy' biogas cook stoves for their homes, reducing exposure to smoke and the time they spend collecting firewood. They have now launched their own women's label coffee: Zawadi Coffee, zawadi being Swahili for 'gift'.   
The minimum number of bushes to be gifted is still set at 50, as men own an average 300-400 each. But the project has been a phenomenal success and there are now more than 500 smallholder women coffee farmers who own an average of 250 coffee bushes each, according to the latest Fairtrade reports.  Incredibly, more than 70% of the coffee produced is now of premium quality, up from 25% when the project began.
As part of the Growing Women in Coffee project, 296 bio-gas units have been installed into women's homes, so they can cook at the flick of a switch. What seems like a simple change can save them hours each day, providing them with much-needed time to look after their family and their farms.  
Growing Women in Coffee was originally supported by a grant from the Big Lottery Fund. This was then part-matched funded by further contributions from The Guersey Overseas Aid Commission (GOAC) and the Dutch Government. These grants are now finished but the project is part funded by Live Fair donations. 
Find out more about the Live Fair Box
The Global Coffee Festival was an Allegra Events production, designed in response to the Covid-19 pandemic to strengthen bonds among the global coffee and hospitality community.
Read more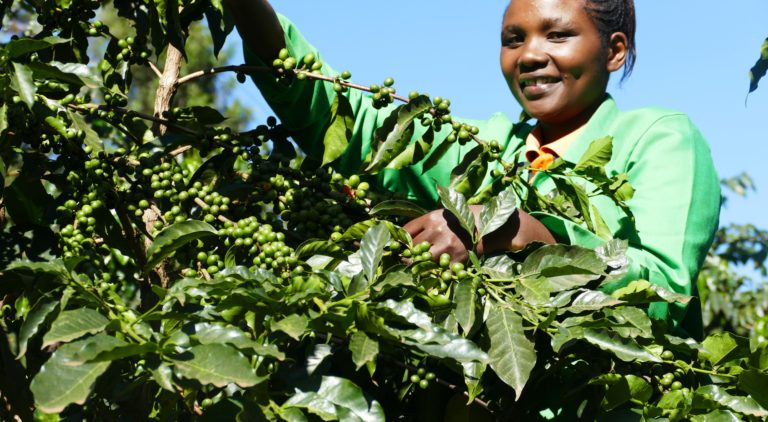 Four Heartbreaks and then coffee
19 August, 2020