10 October 2020 was World Mental Health Day, and a welcome reminder of just how important it is to look after our wellbeing and the wellbeing of others. We could all do with a little cheer as the pandemic continues, the days grow shorter and winter draws near. So what better way to do it than with some uplifting Fairtrade flowers? Here are five reasons why to buy a bunch this autumn:
1. They make your spirits bloom
We all know that flowers instantly brighten up a room: but did you know they also boost your productivity, brain power and emotional wellbeing? Research has shown, time and again, that our brains benefit from being surrounded by nature. For instance, academic studies have discovered that office plants and flowers can help to boost staff productivity and focus levels.
Reference: office plants and flowers help boost staff productivity levels
One study found that office workers exposed to fresh pink roses felt more relaxed, comfortable and at ease than those who weren't. Simply put, the flowers didn't just add a joyful touch, but they also brought some cheer to workers and lifted their spirits (Journal of Physiological Anthropology Vol 33, 6, 2014)).
So whether you're working from home, commuting to your job, caring for loved ones or self-isolating, why not pick up some blooms to brighten up your living or work space? It's a simple and effective way to lift your mood as winter approaches.
You could also put a smile on a loved one's face by sending them letter box roses from online flower specialists, Arena, who supply sustainably sourced bouquets from Fairtrade certified farms in Kenya. Whether you buy a one-off bunch of ethical stems, or sign up to a weekly, fortnightly or monthly delivery with Arena, it'll do wonders for the soul.
Sign up for Arena's Fairtrade flower delivery
2. They help flower workers flourish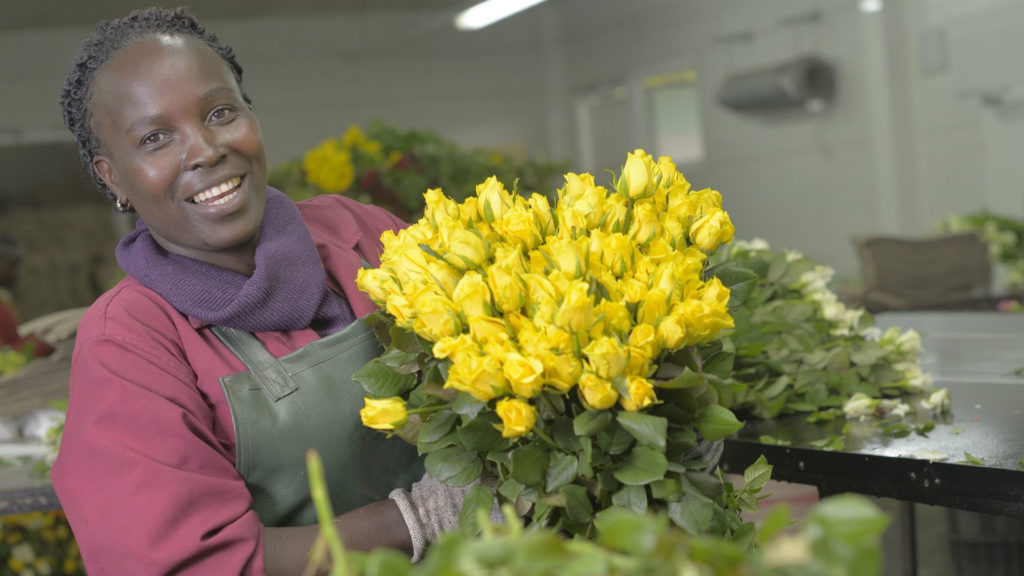 Buying Fairtrade flowers is important, not just for our own wellbeing, but for the wellbeing of those who grow, harvest, pack and care for the flowers that brighten up our days and our lives.
In Kenya, when coronavirus first hit, restrictions on movement, suspension of flights and a huge overnight drop in sales had a catastrophic effect on the flower growing trade, and on the hundreds of people directly and indirectly employed in the sector. Although the industry is now getting back on its feet, the Kenya Flower Council estimates that it will take a year for the sector to recover.
Fairtrade is helping flower workers withstand the storm. The Fairtrade Covid-19 Producer Relief Fund has supported dozens of flower farms, helping workers to buy food and health equipment, and offering a financial safety net during a critical time.
The Fairtrade Premium – an additional 10% sum paid for every stem sold – is also helping these communities. The cash has been used for essentials such as food packages, sanitiser and face masks for workers, so they can stay safe and well.
At the same time, Fairtrade Foundation is working with partners to help flower workers meet their immediate needs, and to promote a more sustainable, resilient flower sector. This includes providing seed funding for kitchen gardens and supporting workers to diversify their incomes.
This work is being funded by the UK Government's Foreign, Commonwealth and Development Office, alongside Co-op, M&S and Tesco. It's being managed by Fairtrade and MM Flowers, with FNet, Coventry University, Women Working Worldwide and Partner Africa as delivery partners.
3. They empower women to thrive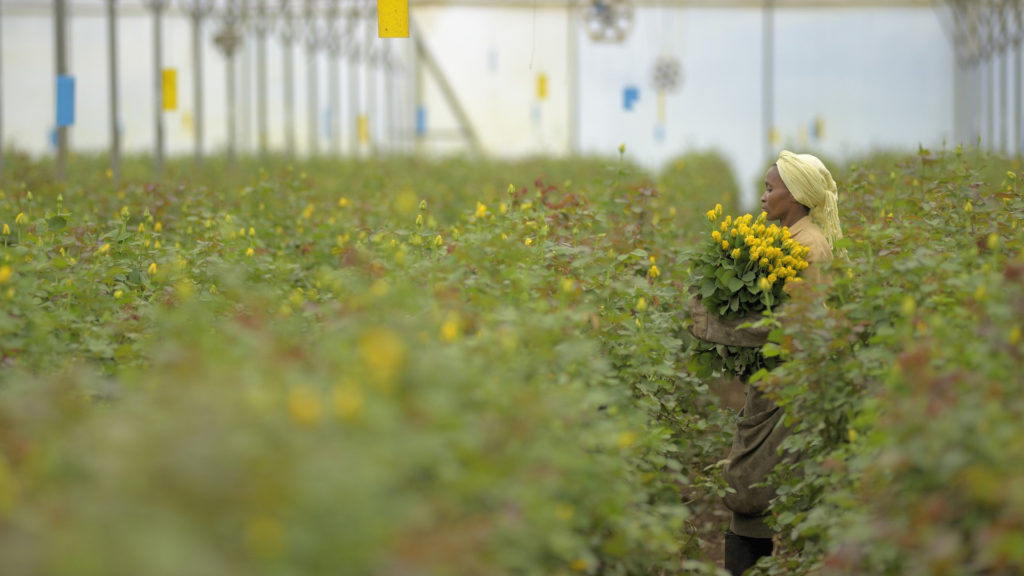 Buying Fairtrade flowers is one way of standing with women during this challenging time.
There are countless inspiring women working in Fairtrade farms and communities. One such person is Hannah Nduta, a high school leaver, who has overcome the odds to make her way through leadership at Wildfire Flowers, a Fairtrade farm in Naivasha, Kenya.
12 years ago Hannah couldn't have imagined her path at Wildfire Flowers. She started as a casual labourer, doing tasks like harvesting, cleaning greenhouses and trimming rose bushes. Fast forward and she's now a senior supervisor, overseeing five team leaders, coordinating the flower production process and liaising between management and workers. 'I know there is more opportunity for growth, I can see that I will go even further,' says Hannah.
In a sector predominantly made up of women workers, many in the lower levels, Fairtrade farms like Wildfire Flowers are helping women to become leaders and fulfil their potential.
4. They're green in more ways than one
Did you know that Kenyan flowers are better for the environment than the flowers grown in the Netherlands? Research commissioned by Fairtrade in 2018 explored the environmental impact of cut Kenyan roses compared to those grown in the Netherlands (Treeze, 2018).
It found that greenhouse gas emissions from producing Fairtrade roses in Kenya were 5.5 times lower than their Dutch counterparts, even taking into account air transport to Europe. While the Kenyan climate is perfect for growing flowers, recreating that warm environment in Europe has a heavy environmental cost.
5. They're bloomin' easy to find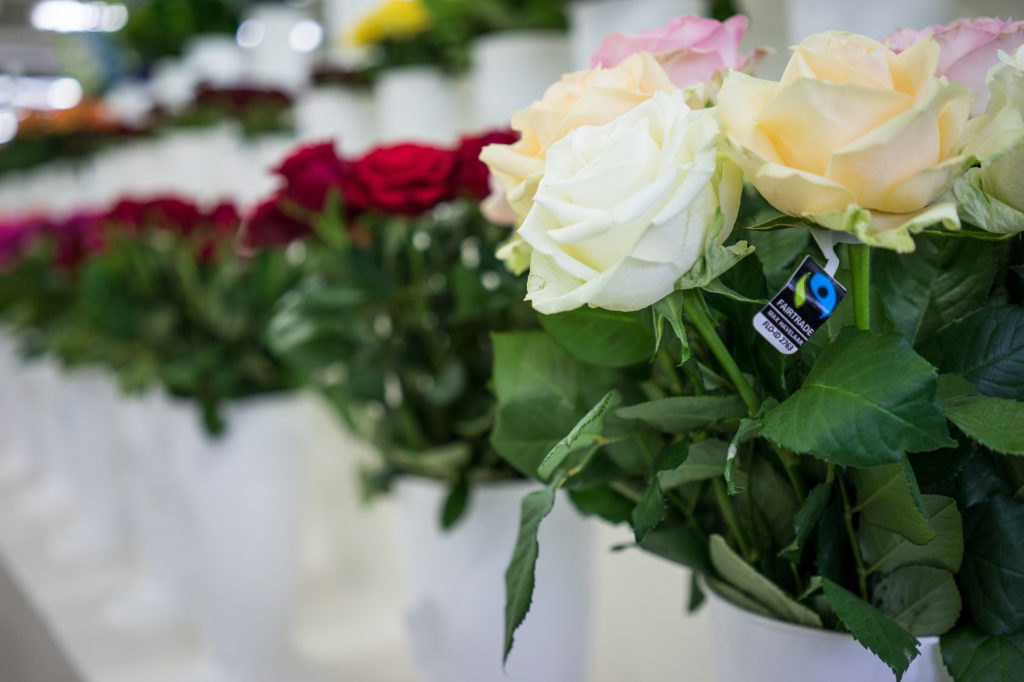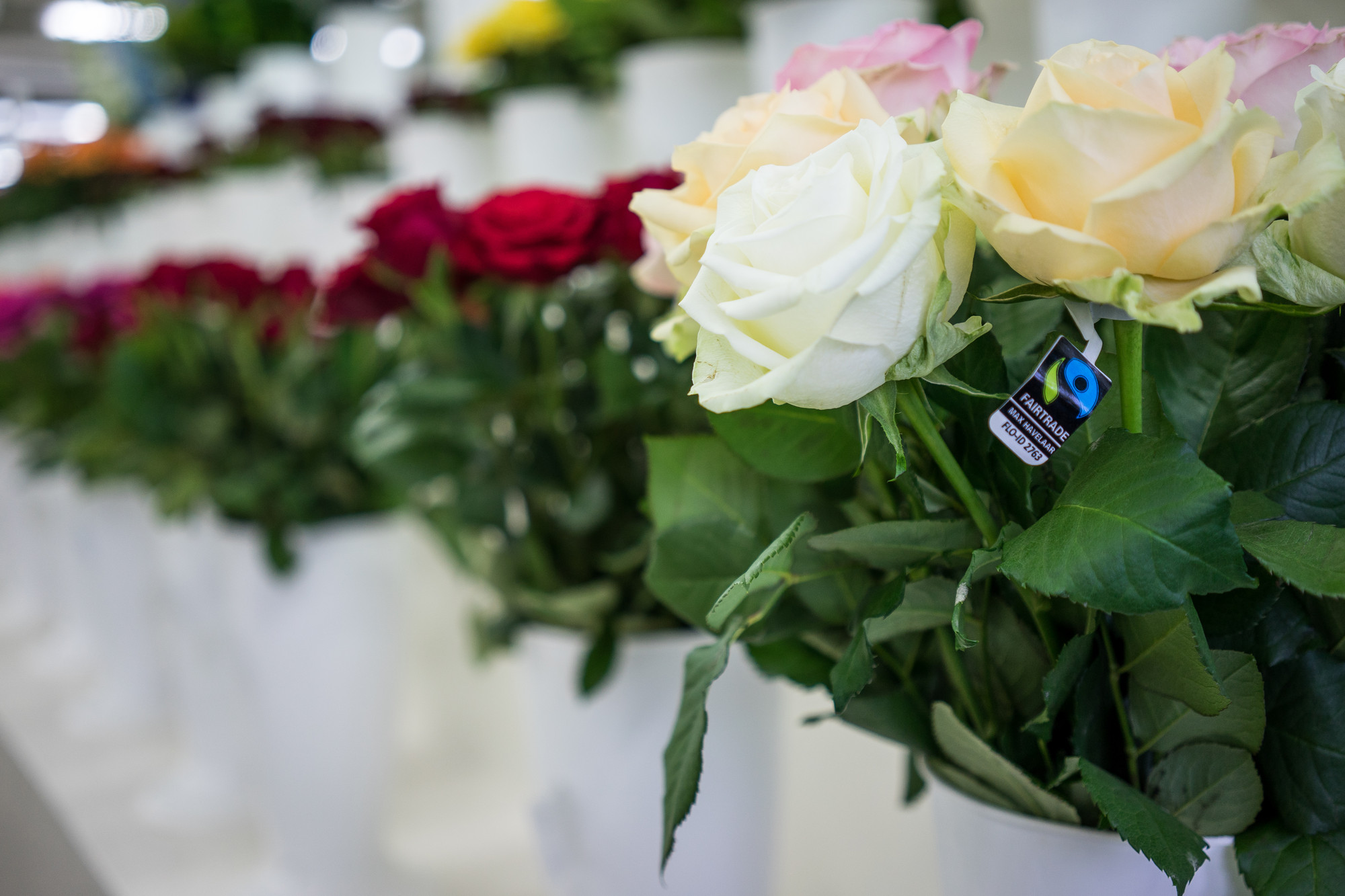 There are plenty of places to buy a bunch of Fairtrade stems. And with roses, lilies, sunflowers and more, there's a bouquet for every occasion.
Many of the major supermarkets and online stockists offer Fairtrade flowers, so you can either pick up a bunch in person, or get them delivered through the letterbox. Find them at: Aldi, Arena Flowers, Asda, M&S, Morrisons, Co-op, Lidl and Moonpig.
—
A final word goes to Charity Opon, the HR Manager at Bigot Flowers Kenya Ltd, a Fairtrade-certified farm. Charity's message to fans of Fairtrade flowers is this:
Buying flowers may look like a luxury… but so many livelihoods depend on the flowers that you buy. Keep buying, and buy more whenever possible.

Charity Opon, HR Manager, Bigot Flowers Kenya Ltd
Read more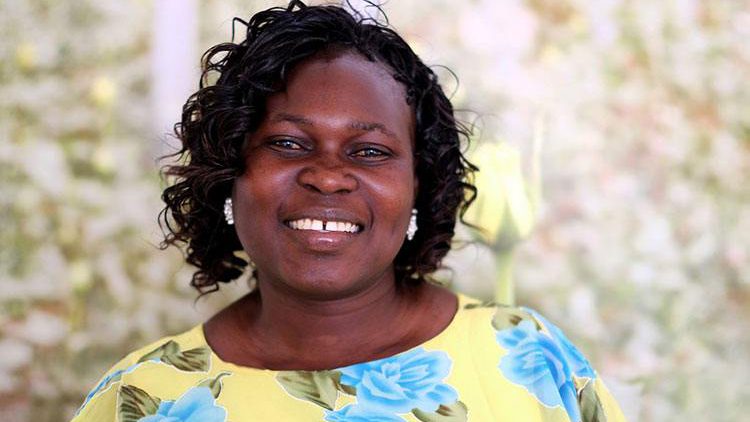 Meet Fairtrade flower farmer Rosemary Achieng
8 March, 2018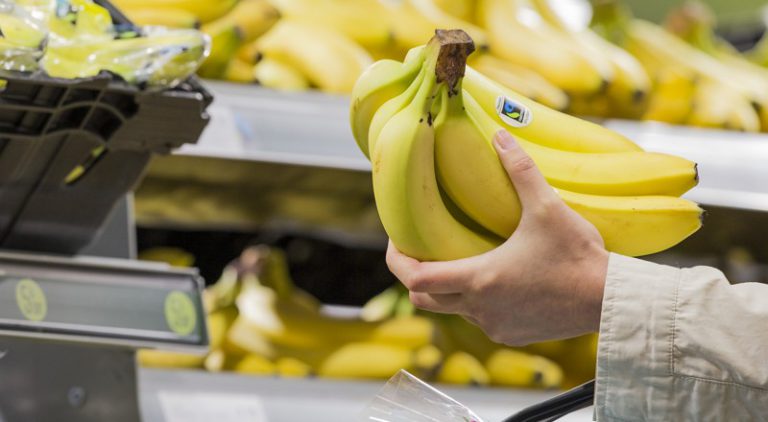 7 things people get wrong about Fairtrade
1 February, 2019