by Becky Forecast, Supply Chain and Programme Manager
More than a year on from the start of the Covid-19 outbreak, the pandemic continues to wreak havoc on communities and economies across the world.
Since it began, the pandemic has caused significant problems for farmers and workers in low-income countries, including Fairtrade producers. One key group of workers caught up in the Covid-19 crisis, and the measures to contain it, are the small-scale and artisanal mining communities who produce gold for global markets. 
Fairtrade works with 15 artisanal and small-scale miner sites in Peru. Since last year, we have been working hard to assist them in addressing the many challenges caused by the pandemic.
Peru has been one of the countries in Latin America worst-hit by Covid-19. Despite imposing one of the region's earliest and strictest lockdowns, cases there still rose rapidly and by summer of 2020, it had the highest infection rate in the region.
The spread of Covid-19 has made life much more difficult for those who rely on mining for their livelihoods: the sector is one of the most important industries for the Peruvian economy, and provides a major source of income for the country.
Fairtrade gold is sourced from 15 mine sites in Peru. However, when cases of Covid-19 surged in the country, including among mine workers, mining companies were forced to suspend operation.
As part of the country's long-term lockdown, travel between cities was banned until January 2021, while the transportation of gold was restricted between March and September 2020 and could only travel through government-approved couriers. This meant a significant rise in the cost of transporting the gold from the mine to export. Around the same time, transport costs soared to five times their previous levels, making it much hard to get the gold to market and causing disruption in supply chains.
How the gold industry has adapted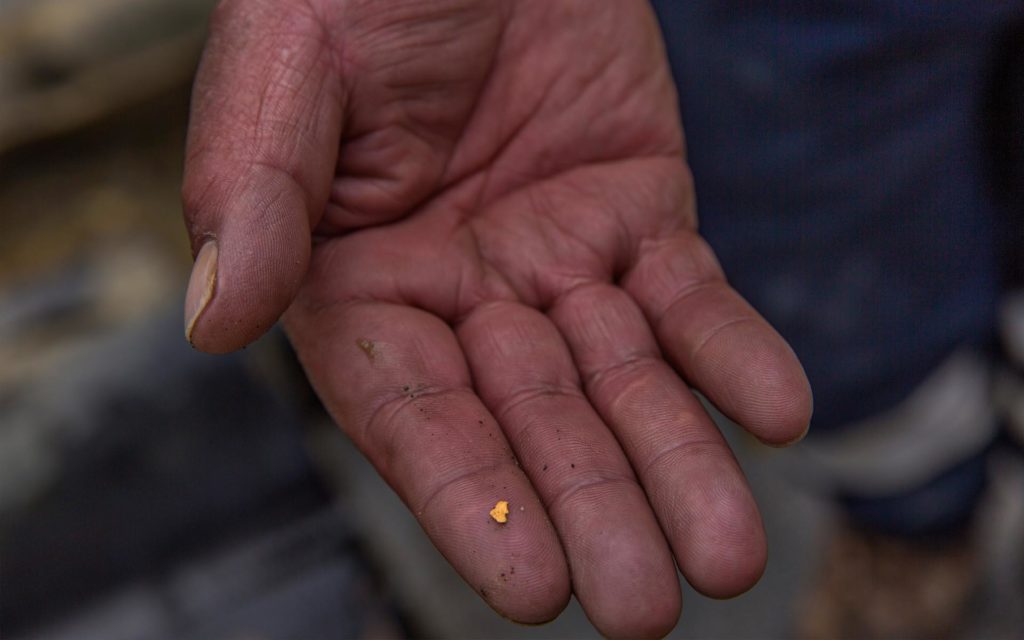 Although transport logistics have since improved and returned to their pre-lockdown state, there are a number of restrictions currently in place.
Certified mines are only allowed to operate if they meet certain pre-conditions set by the government. These include Covid-19 testing for miners, PPE supplies, the presence of medical professionals on site, and the provision of quarantine facilities for miners and visitors. There are also limits on the number of miners allowed to work on a site, in line with social distancing measures, while some mines are operating with reduced workers.
Travel restrictions, testing and quarantine measures have meant miners are having to live at mine level, in the mountains, to reduce the spread of Covid-19 between mines and towns. For mines, this has meant investing in accommodation; and for the workers, it has meant longer periods away from their homes and families. When miners return from a visit to their homes, they self-isolate in the quarantine facilities provided.
Mindful of the effect of the rules on family life, the Fairtrade mines have installed internet so workers can keep in touch with their loved ones. They have also launched a set of activities to support miners' mental health, ensuring time for rest and wellbeing.
Standing with gold miners
Fairtrade Gold Standards are one of the world's most recognised ethical standards for artisanal and small-scale mines, tackling unfair pay and dangerous working conditions, and promoting environmental protection and health and safety. We care about the workers who mine this most precious mineral, and will continue to support mines producing Fairtrade gold, as they deal with the impacts of the pandemic.
For instance, when operations were disrupted in Peru, Fairtrade certified mines continued to pay miners with their usual salary, even though they had to reduce their working hours in the face of site closures and government pre-conditions for operating. We have also worked with the mines to develop Covid-19 prevention measures and share information on how best to keep miners safe.
When the pandemic first hit, Fairtrade adapted its Fairtrade Standards so that producers – in whatever sector – could spend their Fairtrade Premium funds more flexibly and take immediate action to minimise the spread of coronavirus. The use of the Fairtrade Premium has proved to be vital for helping miners adjust to the impacts of Covid-19.
Fairtrade artisanal gold miners in Peru have used their Fairtrade Premium to implement the government protocols, including building quarantine facilities and running Covid-19 testing (e.g. when workers arrive on site from their home towns). They have also used Premium funds to invest in community supplies such as masks, sanitisers and emergency food supplies.  
Find out more about the Fairtrade Premium
On an advocacy level, Fairtrade has been liaising with local authorities and the Ministry of Energy and Mines, to discuss the challenges faced by artisanal and small-scale mining organisations – particularly around the issue of transport. We have also joined a coalition of organisations led by the UNDP to raise awareness among miners of Covid-19 protection measures.
Fairtrade has now secured emergency funding from institutional donors, including the Swiss government, to help miners access the right safety equipment and supplies to safeguard them from Covid-19 while working.
During these uncertain times, working with Fairtrade has enabled miners to adapt to the changing context. Pedro Cori, the president of CECOMSAP – a collection of 10 small-scale mines based in South Peru – explains: 'Selling our gold on Fairtrade terms helps us absorb shocks and to move forwards.'
As part of our commitment to supporting artisanal small-scale gold miners to receive a fair deal for their hard work, in 2021 we'll continue to stand by gold miners in Peru as they forge a path through the pandemic.
Read more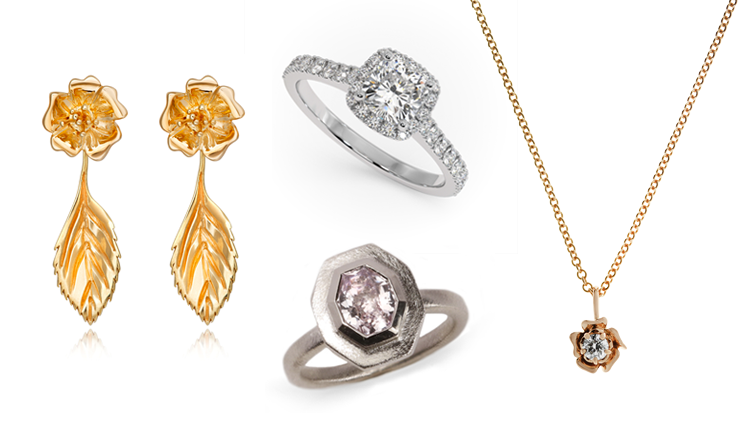 7 Ethical and Sustainable Jewellery Brands
12 February, 2020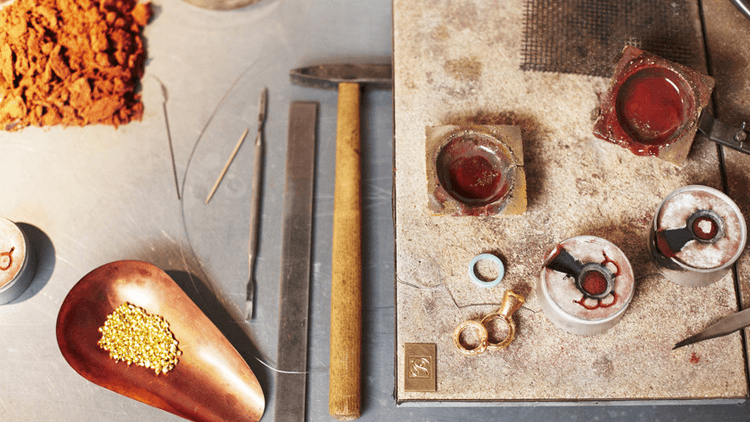 Top 10 Facts about Fairtrade gold
16 July, 2019