by Brian Doe, Programme Development Manager at Fairtrade Foundation
In rural Uganda, three Fairtrade coffee co-operatives report that 65% of their members live without access to electricity and this is representative of communities across rural areas of the country.
These three co-operatives are now seeking new ways to help their members access not just power, but clean and reliable solar energy.
However, it is not quite as straightforward as it may seem and there are barriers to accessing energy that will need to be overcome.
The Fairtrade Foundation and Fairtrade Africa with support from GIZ, on behalf of the German Federal Ministry of Economic Cooperation and Development (BMZ), will be working with these co-ops in Uganda to test new ways for them to help increase sales of solar energy systems on affordable credit to their members.
The challenges of accessing electricity
1. Cost
For many people globally, electricity infrastructure is unaffordable and prone to regular cuts and surges. In sub-Saharan Africa the percentage of people cut off completely from electric power is over half of the population with a strong bias against rural households and producers, who are far more likely to be without lighting and power.
Meanwhile, basic solar powered home systems that can provide high quality, reliable lighting and charging for cell phones and radios can be purchased for between £50-£700, with a range of intermediate options available to offer more or less power.
Access to these systems remains limited and it is estimated that by relying on kerosene, candles and batteries the global poor end up paying over 100 times as much per kilowatt hour than the rest of the population. (Source: Energypedia.)
According to energy impact organisation GOGLA, people who switch to a basic solar home system will save at least £90 over the first three years in addition to receiving significantly higher quality home lighting and power.
However, a solar powered home system that requires payment upfront makes it inaccessible to the average farmer when compared to other energy options, even if it may cost them less in the long run.
Most farmers require a tailored payment system over time and ideally the ability to 'pay as you go' where a product is purchased through small incremental payments until they fully own the system and no longer make payments.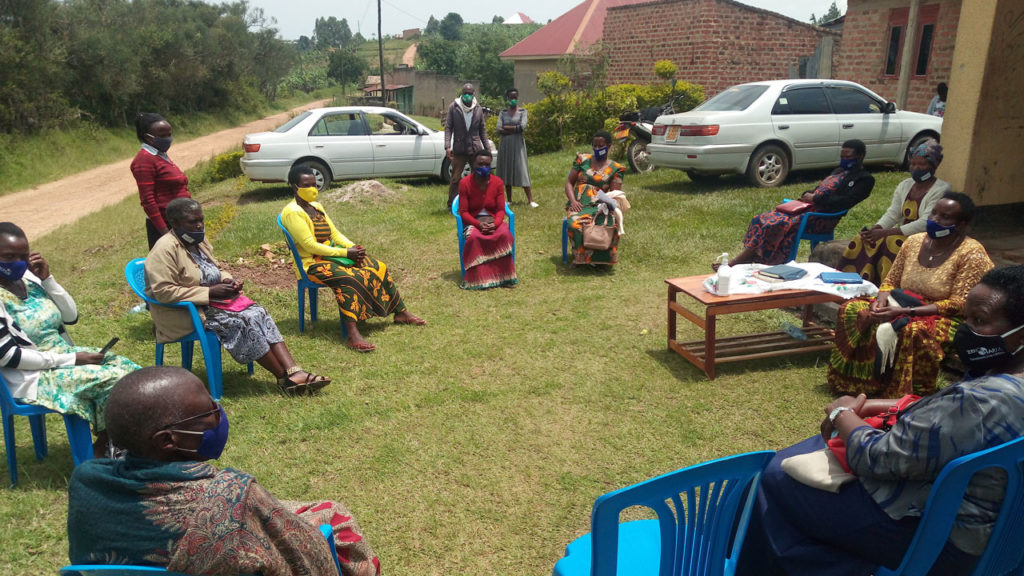 2. Infrastructure
Urban electricity services may not be reliable or even cheap, but they do have two advantages that rural areas struggle to offer. Firstly, electricity is more easily delivered to the doorstep of families. Secondly, payments can be made in small, manageable increments, perhaps monthly or on-demand through prepay systems. These factors make electricity attainable even if not cheap.
Without a large-scale electrical grid, people in rural areas have little choice but to use unhealthy fuels such as kerosene for lamps or low output candles that can burn down a home if knocked over.
Families often have to rely on regular purchases of expensive, poor quality batteries to power small torches and radios. These products are more accessible since they are sold in local shops and can be purchased in small, manageable increments (often in pre-packaged daily or weekly quantities) that mean they are affordable to those with a very low-income. People without access to power must also pay expensive daily or weekly fees to charge their mobile handsets.
Overcoming the challenge of The Last Mile
In order to access these solar powered home systems, the equipment must get to rural households intact, delivered often over long distances to the towns and villages where rural families live. This final part of the journey is known as the 'last mile' in the supply chain and remains the most difficult to overcome.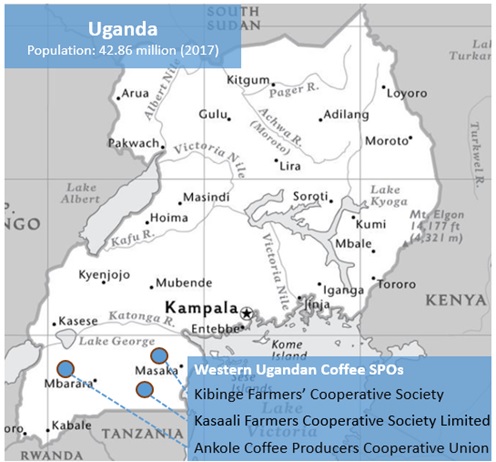 To compete with poor energy choices like kerosene, once the off grid energy system has arrived, there also needs to be someone locally to help install it and address any problems that arise afterwards.
Finally, in order to afford the cost of a system, the initial investment costs must be broken down into affordable portions. One option is to link a farmer to a local financier who is willing to finance the purchase of the system and be willing to collect repayment in very small payments over a long period of time.
These are not obstacles faced when using a candle, bottle of lamp oil or packet of batteries.
The Fairtrade coffee co-ops' producer led solution
Over the next 10 months, in the context of this project, funded by the Small Projects Fund of the Green People Energy initiative, the Fairtrade project team and participating co-ops will be engaging directly with energy suppliers and local financial services in Uganda to set-up new distribution partnerships tailored to the needs of farmers living without electricity.
The project team is now assessing farmers' energy priorities for both their household and farm needs. Participating co-ops are also working with local experts to assess the best role for their organisations in building an innovative, sustainable platform where farmers can purchase solar energy equipment with the support of their own producer co-operative.
Explore these resources to learn more about the goals and challenges of access to sustainable energy:
United Nations energy progress tracker (SDG7)
Practical Action's global distributers' collective report on affordable last mile solar products
UK funded impact performance report on why off grid matters (pdf)
Energypedia's open source solar portal
Gogla's study on the economic impact of off grid solar (pdf)
You might also like