Whip up a batch of delicious salted caramel pumpkin cupcakes for Halloween.
Recipe by Tate & Lyle
Makes 12 cupcakes
10 mins prep time
25 mins in the oven
INGREDIENTS
For the cakes
150ml rapeseed oil
175g Tate & Lyle light brown sugar
3 eggs
200g coarsely grated pumpkin
1 tsp fresh orange zest
1 tsp mixed spice
200g self-raising flour
1 tsp bicarbonate of soda
For the sauce
40g Tate & Lyle light brown sugar
25g butter
2 tbsp double cream
Pinch sea salt
For the frosting
180g tub cream cheese
50g Tate & Lyle icing sugar
method
Preheat the oven to 180C, fan oven 160C, Gas Mark 4. Line a 12-hole muffin tin with paper cases and set to one side.
Pour the oil into a large bowl, add the sugar, eggs, pumpkin, orange zest and mixed spice. Beat well and then sift over the flour and bicarbonate of soda.
Combine well and carefully spoon into the prepared cake cases. Bake for 25 minutes, or until a fine skewer inserted comes out clean. Cool for 10 minutes before transferring to a wire rack to cool completely.
Meanwhile, to make the salted caramel sauce, place the soft brown sugar, butter and cream into a small pan. Heat until melted then bubble for two minutes until smooth and glossy and then stir in the sea salt. Allow to cool a little.
To decorate the muffins, beat together the cream cheese and icing sugar until smooth. Spoon over the cooled cakes and finish with a drizzle of caramel sauce.
Read more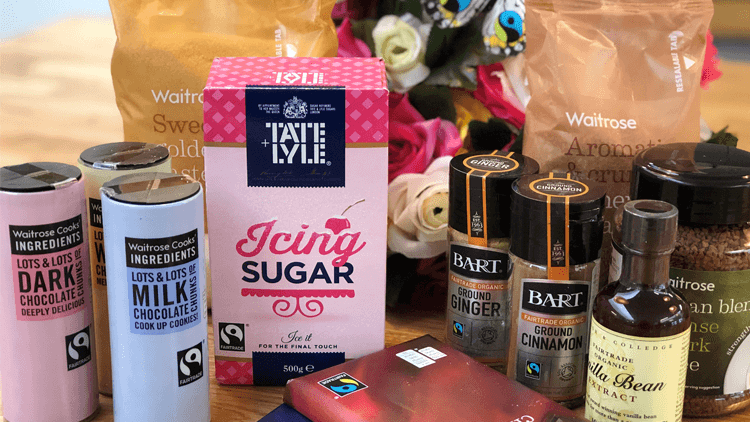 20 Fairtrade Baking Ingredients
23 February, 2019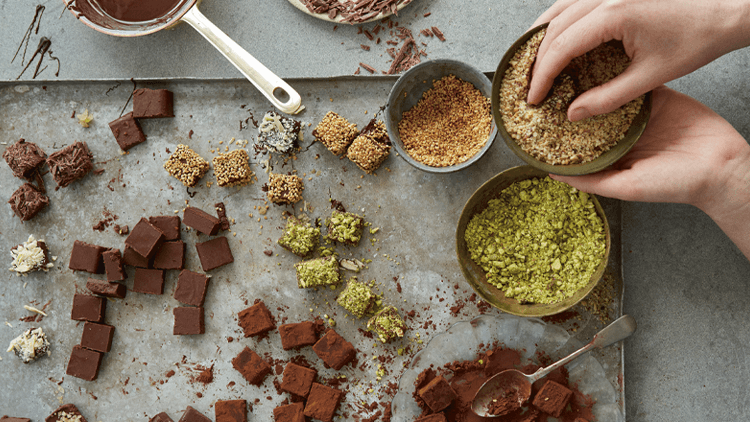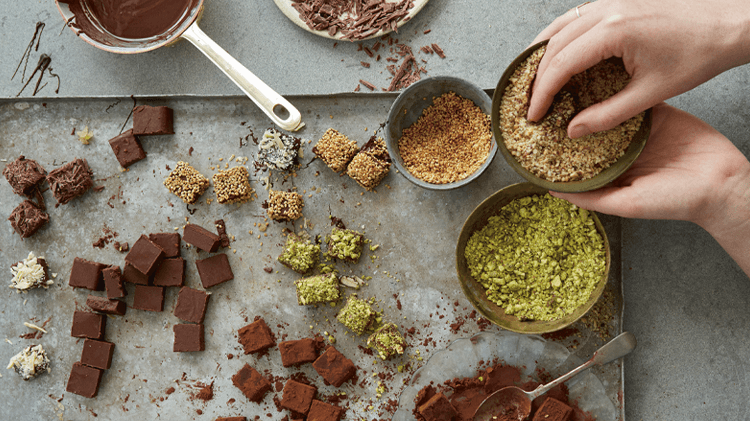 Anna Jones' Salted Chocolate Truffles
17 February, 2020