by Jake Ireland
Add a splash of sustainability to your cereal with this delicious, nutritious and fair homemade vegan milk.
Be it for environmental, animal welfare or health related reasons, many of us are ditching dairy and opting for plant-based alternatives in our beverages, breakfast bowls and bakes.
Of all dairy alternatives, almond milk has by far enjoyed the biggest surge in popularity over the past decade, with major retailers reporting sales increases of up to ten percent per year.
Unfortunately, at present there are no Fairtrade certified almond milks available, however you can use Fairtrade almonds to make your own instead. Zaytoun source their almonds from smallholder farmers in Palestine who pick and shell their almonds by hand. Producing your own nutritious, delicious and sustainable Fairtrade almond milk couldn't be easier. Follow the recipe below to get started.
Ingredients
200g of Zaytoun almonds (Zaytoun almonds from Traidcraft, Zaytoun almonds from Ethical Superstore or check Zaytoun's list of high street stockists)
1 litre of Water
1 tbsp of Fairtrade honey from Ocado or 2 Fairtrade dates from Traidcraft to sweeten (optional)
Fairtrade Almond Milk Method
Place the almonds in a bowl of water and leave to soak for 12 hours.
Drain, rinse and peel off the skins by gently rubbing the almonds between your thumb, index and middle fingers.
Tip the almonds into a blender and add 1 litre of water. Blitz in short pulses until smooth.
Fasten a clean cloth over the top of a bowl using string, and slowly tip the almond mixture onto it.
Remove the cloth and form a ball, ensuring to keep the mixture inside.
Squeeze the remaining liquid out of the cloth, and discard the pulp (or leave to dry for future bakes).
Pour the milk into an air tight container and store in the fridge for up to 4 days. If you wish to sweeten, simply add two dates roughly chopped or a tablespoon of honey, and whizz up again until smooth.
Enjoy over cereal or in Fairtrade coffee and tea.
Find out where to buy Fairtrade coffee, where to buy Fairtrade tea
You might also like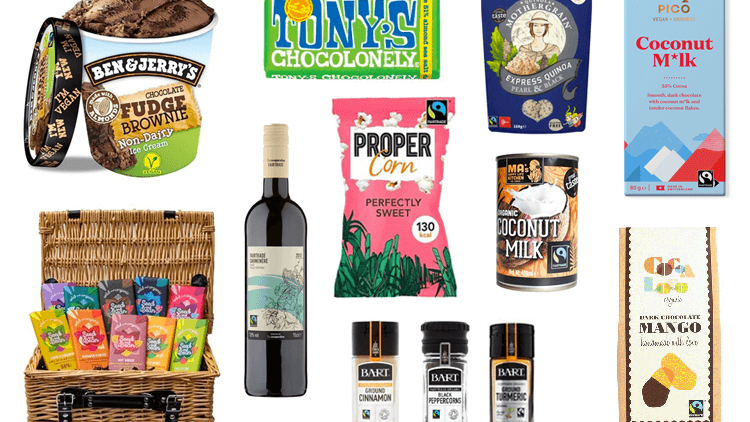 10 Fairtrade products you didn't realise were vegan
2 January, 2020
Whether you're looking to gradually introduce more plant-based foods into your diet, already vegan, or one of the ever-increasing number of people who have committed to Veganuary (we're impressed!), there are plenty of choices to go vegan and Fairtrade! Here are 10 fantastic Fairtrade and vegan products to get you started.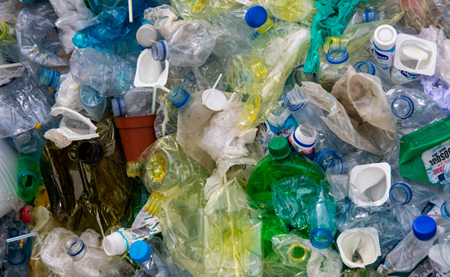 7 Fairtrade Switches to cut your plastic use
18 November, 2019
Take the standard supermarket product. We buy it, consume it, discard it. But we all know that a product's life is longer than that. Fairtrade works to shed light on what happens before you buy a product but what happens after you discard it matters too.