We've put together a list of ideas to help you align your ethical values with your big day, supporting farmers, workers and the environment.
Every detail of a wedding is purposeful: picking a colour scheme, selecting the type and colour of flowers and saying 'I do' with either minimalist or embellished wedding rings. Every choice you make reflects a part of you, and your ethical values are no exception.
Fairtrade Flowers for your wedding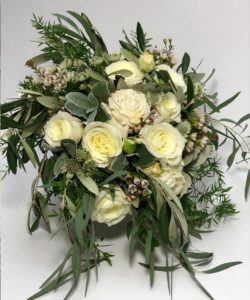 Opt for florists who deal in Fairtrade flowers for weddings to get ethical blooms for your big day.
Fairtrade flowers can be traced all the way back to the farms on which they were grown in countries including Kenya, Ethiopia, Sri Lanka, Ecuador and Uganda, and are harvested, cared for and packaged by over 70,000 Fairtrade flower workers around the world.
The Fairtrade Standards include requirements on safe working conditions and environmental protections. Flower farm workers also receive a 10% Fairtrade Premium for every stem sold. Flower workers decide on how to spend the Premium in a democratic way, with the money typically allocated to education, healthcare, and community projects.
We have recently launched our Fairtrade florist scheme with wholesaler FleuraMetz to enable more people to choose Fairtrade flowers for their bouquets, arrangements and displays.
Reach out to our pioneering florist, Lavender Green to commission Fairtrade flower arrangements for your wedding!
You can also speak to your local florist about sourcing Fairtrade flowers for your wedding and they can get in touch with us at flowers@fairtrade.org.uk to find out more about the scheme. The more people who ask, the more florists will respond to the growing demand for ethical flowers.
Fairtrade Wedding Rings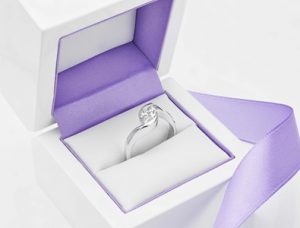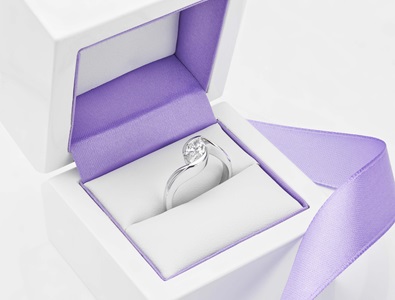 Wedding rings with a difference. Purchasing wedding rings crafted from fine, Fairtrade Certified Gold – the world's first independent ethical certification system for gold – will ensure that your love is reflected in the most conscious and ethical way.
Buying Fairtrade Gold jewellery means that the small-scale miners receive fair pay as well as a Fairtrade Premium that can be invested back into their communities. Fairtrade has strict requirements on health and safety and environmental protection, to provide miners with a safe working environment.
Jewellery brands such as Serendipity, Ingle & Rhode, Harriet Kelsall and Audrey Claude offer beautiful designs, ranging from classic to embellished to bespoke.
Shop wedding rings at Audrey Claude
Explore Harriet Kelsall's wedding ring collection
Buy bespoke wedding rings from Ingle & Rhode
Shop Serendipity for wedding rings
Fairtrade wine for your wedding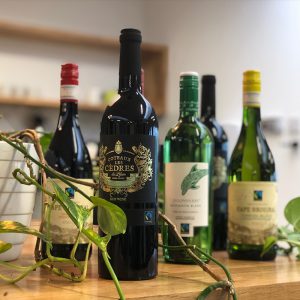 Raise a glass to a lifetime of happiness. Choosing Fairtrade-certified wine ensures that the farmers and workers producing the wine are paid fairly, work in a safe environment and receive an additional Premium to invest in essential services such as sanitation, education, and health care.
Co-op have the biggest selection of Fairtrade wine at price points to suit all budgets. Two new wines, Vergelegen Sauvignon Blanc and Vergelegen Cabernet Merlot were made at the most prestigious South African wineries. Also look out for a zesty Chenic Blanc as well as dark and fruity Bonarda-Malbec made in Argentina.
Other retailers such as Sainsburys, Waitrose and M&S also have great selections.
Sainsbury's South African Sauvignon Blanc is a fresh crisp wine with a lingering tropical taste, while their richly-flavoured Shiraz is sure to go down well with your guests.
Or try M&S Journey's End Winemakers Reserve Fairtrade Chardonnay and M&S Fairtrade Classics Pinotage.
Shop Fairtrade wines at Sainsbury's
Visit the Wine Shop on M&S online
Discover Fairtrade wines at Waitrose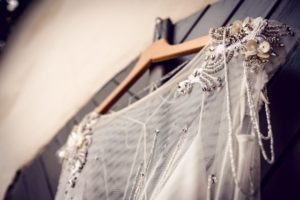 Sustainable wedding clothes
Pre-loved suits and dresses are a beautiful and less-expensive way of taking a sustainable approach to your big day and you don't have to compromise on quality.
Numerous boutiques and online retailers stock a large variety of used or for-hire outfits that will slot seamlessly into your vintage, minimalist, rustic or fairy tale-themed wedding; all you have to do is choose!
Fairtrade Tea and Coffee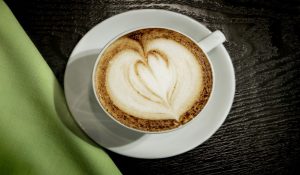 Let guests enjoy a hot drink while they take a break from the reception dancefloor with Fairtrade tea and coffee. When choosing tea and coffee that is Fairtrade certified, you're supporting the farmers and workers who produced it. The Fairtrade Standards set out rules to ensure safe conditions, workers' rights, fair pay and the additional Fairtrade Premium which co-operatives can invest in their communities and improving farming production.
Ask your caterers if they can supply Fairtrade tea and coffee for your big day.
Fairtrade Sugar for your cake and hot drinks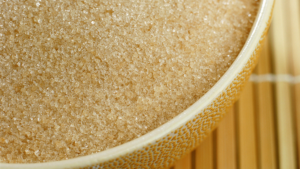 Whether it's for your guests to add to their coffee and tea, or for your wedding cake, sugar is an important wedding consideration.
Fairtrade places a focus on small-scale sugar cane producers across 19 countries. Through Fairtrade, sugar cane farmers receive a Premium which has improved food security in countries like Malawi and farming productivity in Belize.
Read more