by Anna Barker
In words that will resonate with people all around the world, 'Since the pandemic started, our life has really changed' says Grace Otieno, a worker on a Fairtrade certified farm in the Naivasha region of Kenya.
Tens of thousands of flower workers in Kenya have been sent home with no pay as the industry has been devastated by the impact of COVID-19 affecting flower supply chains in Europe. Grace is among a small percentage still working in her role as a supervisor on a Fairtrade certified flower farm. 'We have maintained social distance, getting transport, picking flowers, having lunch in canteen, and other normal duties we used to do together.'
Kenya has implemented a curfew rather than full lockdown but schools are closed and her two children, who can no longer attend, are trying to continue their learning at home. Grace's husband has lost his job but, whilst both are following social distancing measures, they are still out working and to support the family her husband has begun fishing. He hopes to sell his catch at their local market. Grace is worried about what will happen if they are not allowed to go to work, and says: 'There is a fear of government measures… in the case of lockdown, many Kenyans may succumb to hunger instead of COVID-19.'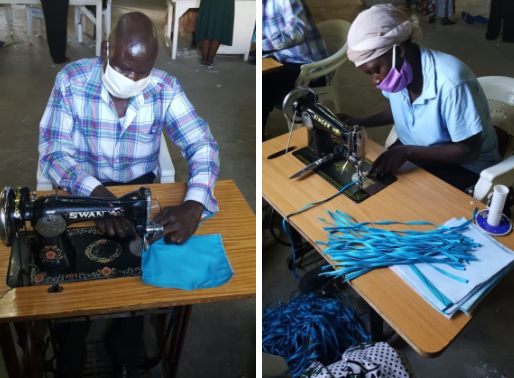 Last week, Fairtrade CEOs called on G20 world leaders to take urgent action in the face of the rising poverty set to take its toll on vulnerable communities. The pandemic looks to set back development efforts by 30 years and other warnings suggest 1.6 billion people are predicted to face hunger.
Flower workers are particularly vulnerable to acute food insecurity as earnings are low, the workforce relies on itinerant migrants who live a hand to mouth existence; without wages and no savings, they have no way of paying for food. Fairtrade has responded to the crisis by enabling farms to use the Fairtrade Premium to cover food costs for workers, as well as protective equipment and hand sanitiser.
Healthcare is not always free in Kenya, and she says: 'We are afraid of the growing number of infected cases in the country… every day we wake up we are not sure of the day ahead.' The Fairtrade Premium is helping communities respond to the health emergency. In 2018, nearly £5.9 million of Fairtrade Premium was generated from flowers sales, of which 14% went on health services totalling more than £800,000.[1] One farm in Navaisha, Valentine Growers, built a medical centre to serve the local community, increasing the capacity from previously around 30 patients to 200 patients a day. This local clinic is already providing essential healthcare provision to flower farm workers and the rest of the community during the crisis. Other farms are making masks themselves and distributing them in the community, a vital move in Kenya, where it is compulsory to wear a face mask in public.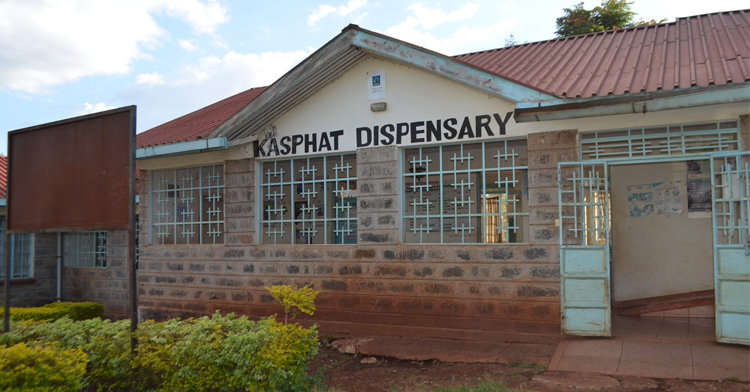 That is why Grace is urging the UK public, if they can, to do what they can to support them, she says: 'Please continue to buy Fairtrade flowers. Many Kenyans will be hurt not by the pandemic but by the lack of basic needs. It will get really bad here.'
Grace and other workers on Fairtrade-certified farms are more fortunate than many others in the sector. In the last month, due to the financial pressures faced by flower farms since sales have dramatically declined as a result of the COVID-19 pandemic, an estimated 70,000 people in Kenya have been laid off; for some this may be temporary but by some estimates 50,000 agricultural workers won't be paid.
Whilst for now Fairtrade flower farms are doing what they can to provide skeleton workforces and shifts for some, they might not be able to afford to stay operational for much longer as the supply chain was impacted early on, farms are reporting that they are exporting less than a third of their production now to Europe, down from 70 percent.
The floriculture sector was hit hard in early March when flights were grounded in Europe and many governments postponed public gatherings including weddings and limiting mourners at funerals. Switzerland temporarily banned the sales of flowers, whilst across the continent supermarkets have prioritised essential goods. Consequentially falling sales have taken their toll on a sector with narrow margins. One owner explains what the situation has been like, Sabine Kontos of Fairtrade certified Penta farm, says: 'The problem is freight availability as no passenger planes can come in and cargo planes are right now diverting to more lucrative routes. We need to also observe Kenya's mechanisms that have been put in place to try and contain the spread of COVID-19; there is a curfew as well as practicing social distancing and hygiene protocols – we of course had already strict hygiene standards.'
Flowers is an important sector in Kenya, a leading origin for horticulture globally, which is worth $1.15 billion annually and employs 150,000 people. Due to the fall in demand and difficulties transporting the flowers as flights are grounded from key origins, it is estimated that $300,000 is being lost each day as a result of Covid-19[2] and 50 tons of flowers are being dumped daily. Flowers are a perishable, fresh product and with no storage options the immediate loss of sales has seen vast quantities of blooms destroyed across the supply chain. Similar issues are facing the flower sector in other countries where Fairtrade flowers are grown, from Uganda to Ecuador.
With lack of access to airfreight for the farms in origin, traders in the market are reporting difficulties in importing flowers. They are also reporting challenges in distribution of flowers, as other goods are prioritised by these networks. Union Fleurs, the International Flower Trade Association, warned of widespread bankruptcy in the sector and urged for governments to offer critical financial support.[3] Fairtrade Africa has been lobbying for suspension of loans for producers, release of pending payments for businesses owed VAT or reimbursements and to alleviate the tax burden.
Right now Fairtrade flower sales aren't just providing work, they are ensuring people have the essentials they need to survive. Without the essential support generated by the Fairtrade Premium, people really are struggling to put food on the table. If you are buying flowers and Fairtrade flowers are available, then please consider adding them to your shopping basket.
Read more about the difficult situation facing East African flower growers.
References
[1] Andrew Wasike, 27 March 2020, 'Kenya's flower industry dying due to COVID-19' Accessed 30 March 2020
[2] Union Fleurs. 24 March 2020. 'STATEMENT: Situation of the ornamental sector – COVID-19 crisis' Accessed 30 March 2020
[3] Conversion of 1 Euro = 0.88 GBP. 'Flowers Monitoring Report (pdf)' Accessed 1 April 2020 via https://files.fairtrade.net/publications/2019_Monitoring_Flowers_10thEd.pdf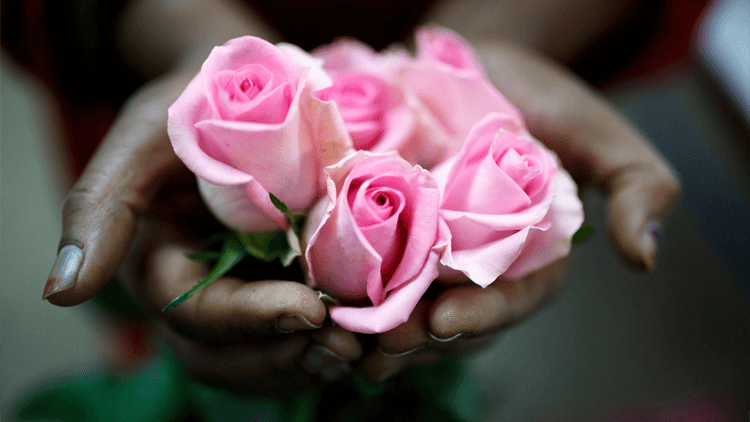 6 Reasons why you should buy Fairtrade Flowers
14 February, 2019
Did you know that during colder months, when you buy a bunch of roses in the UK, they are often grown in Africa?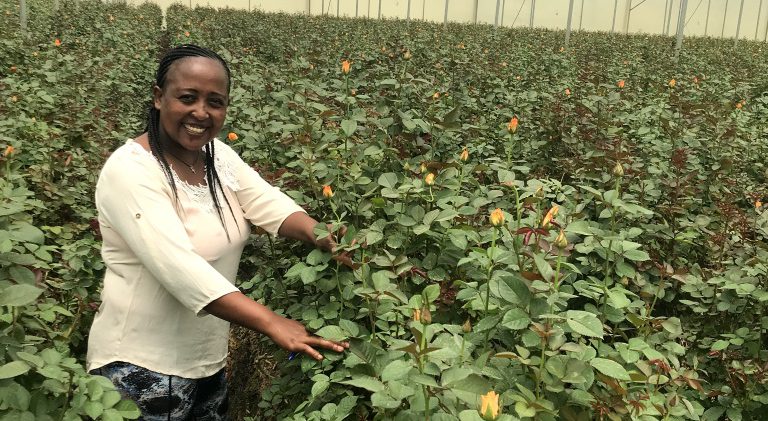 Fairtrade flowers help empower women in Ethiopia
20 May, 2019
As summer arrives in the UK, inspiring gardeners and horticultural enthusiasts across the country, Fairtrade's Flower Manager Anna Barker speaks to some of the Ethiopian workers who provide us with year round blooms.