Discover the benefits of shea butter. What it is, where it is from and how it can help lift women out of poverty.
Shea has been used to nourish our skin for hundreds of years. Gorgeous, golden shea butter is moisturising, anti-inflammatory and vitamin rich.
What is shea butter?
But what is this natural moisturiser?
Shea butter ('shea' is pronounced 'shay' in the UK) is fat that's extracted from the nut of the shea tree. Shea trees grow in the wild from west to east Africa, an area known as the shea belt.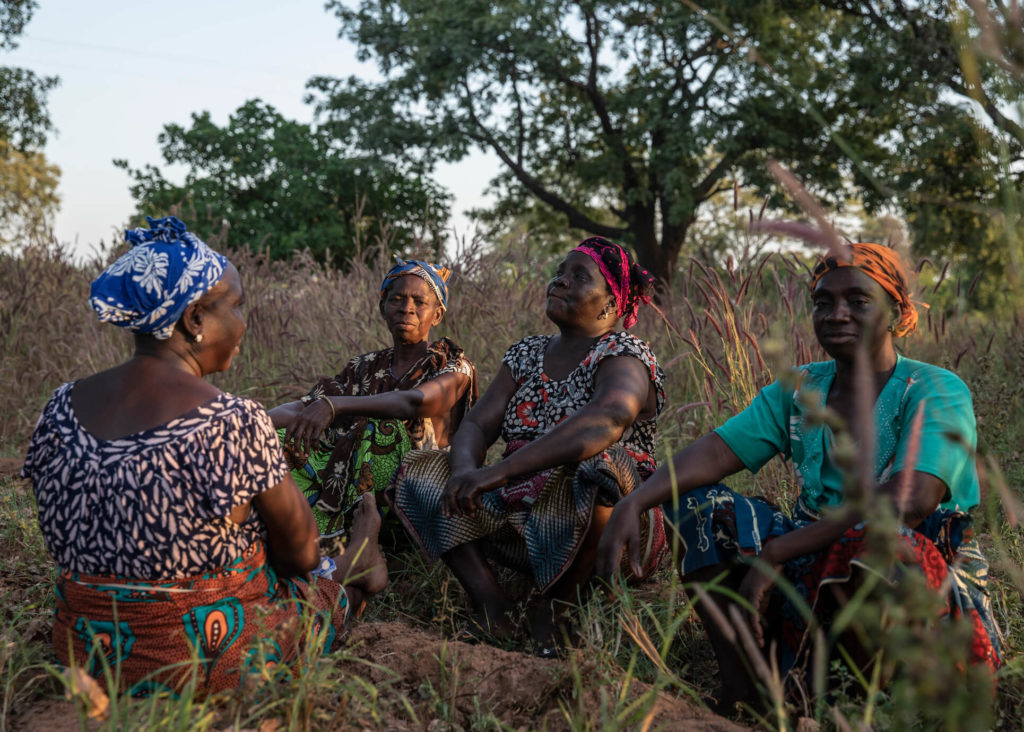 How is shea harvested?
Shea nuts are harvested from the trees, then sorted, crushed, roasted and ground. Producers then whip and separate shea butter by hand.
It is a long, difficult and skilled task, which is usually carried out by women producers.
In fact, around ten million women today collect shea nuts for processing.
Shea is often referred to as 'women's gold', a nod to the luxurious, golden quality of the raw shea butter.
How Fairtrade shea supports women entrepreneurs
Yet the women who produce shea rarely reap a rich reward.
It is hazardous work, with long days and risks to their health.
And despite the demand for shea, the workers themselves often are unable to find a buyer for their shea.
The difference Fairtrade makes
Buying products containing Fairtrade shea butter means the women earn a fairer price for their product.
We used to work individually at home and this way of working was exhausting. So that's why we decided to get together and help each other here.

Coulibaly Koundiana, member of the WOBIN Fairtrade Co-operative in Côte d'Ivoire
They can use the extra Fairtrade Premium they receive to support their communities to thrive by investing in areas such as education and harvesting the wild shea in a forest-friendly way.
Silue Matine's story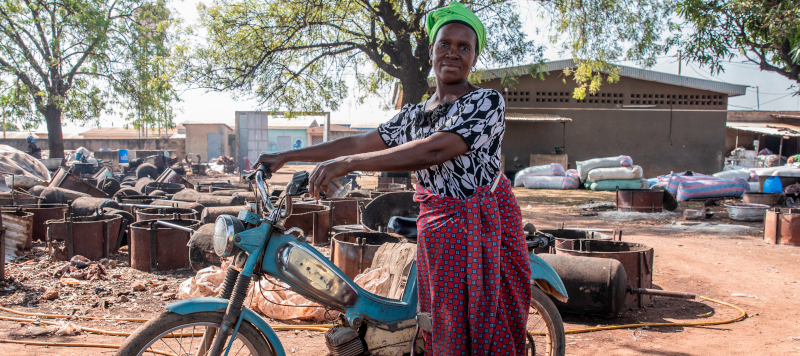 ---
Silue Matine is a shea nut producer and member of the WOBIN Fairtrade Cooperative in Côte d'Ivoire. She was first taught the trade by her mother, who was taught by her own mother. She encouraged her to harvest the shea nuts to sell when there was no food to eat.
When she got married, Silue realised that her husband couldn't cover the family's expenses by himself. She took up shea butter-making again: 'My shea butter had a lot of success. [My husband] took care of school fees and supplies, and I took care of the food. We both provided for our house.'
My shea butter had a lot of success. [My husband] took care of school fees and supplies, and I took care of the food. We both provided for our house.

Shea nut producer Silue Matine
Yet before joining the co-operative, Silue and the other women shea sellers used to work alone. They couldn't produce enough shea to make a substantial profit. Many of the women are also illiterate.

According to Silue: 'WOBIN really united us by making us see and understand more things.'
Using the Fairtrade Premium, Silue was able to pay for her children's school fees. Silue's sister, the co-op secretary, was suffering leg pain from walking so far every day. WOBIN was able to buy her a bike, a real improvement to her life.

Blog by Mollie Letheren Smith, Media Officer, and Louisa Nicholson, Partner Marketing Manager at Fairtrade Foundation. Updated May 2023.
Beauty that's more than skin deep