This delicious Fairtrade-spiced recipe from Bart combines chicken, cashews and coconut with rice and a range of spices to make a warming, filling meal.
Using Fairtrade ingredients in your dinner is a simple way of making a real difference to the lives of the people around the world who grow our food in some of the poorest countries.
Make your dinner Fairtrade this weekend, take a photo and share on Twitter or Instagram with the hashtag #ChooseFairtrade.
Mozambican Chicken Pilaff
This recipe was shared with us by Bart. It is a Mozambican rice dish, simple to make and full of flavour it uses lots of Fairtrade spices to give it a unique, delicious taste. Don't eat chicken? Replace it with a white fish or tofu.
Preparation time: 5 minutes
Cooking time: 35 minutes
Serves: 2 to 4
Ingredients
2 tbsp oil

2 onions, roughly chopped
500g boneless chicken thighs, cut into cubes
2 tsp Bart Fairtrade organic turmeric
1 tsp Bart Fairtrade organic ginger
1 Bart Fairtrade organic cinnamon stick
1 tsp Bart Fairtrade organic cardamom
6 Bart Fairtrade organic cloves
400g chopped tomatoes
250ml chicken stock
1 tsp Bart Garlic in Sunflower Oil
2 tsp caster sugar
Pinch of Bart Fairtrade organic ground cinnamon
1 tsp Bart Fairtrade organic black peppercorns, roughly crushed
Salt to taste
200g basmati rice, rinsed & soaked
200ml coconut milk
50g cashew nuts, roughly chopped
Find out where to buy Fairtrade spices
Method
Heat the oil in a large deep frying pan. Add the onions and cook gently until beginning to soften, but do not allow to brown. Add the chicken and stir-fry until coloured.
Add the turmeric, ginger, cinnamon stick, cardamom pods and cloves and stir for a minute. Add the tomatoes and stock then stir in the garlic, pinch of cinnamon, sugar, black pepper and salt. Simmer gently for 15 minutes.
Stir in the drained rice and coconut milk and cook on a low heat, stirring from time to time, for 10-15 minutes until the rice is cooked.
Scatter over the cashew nuts and serve.
You might also like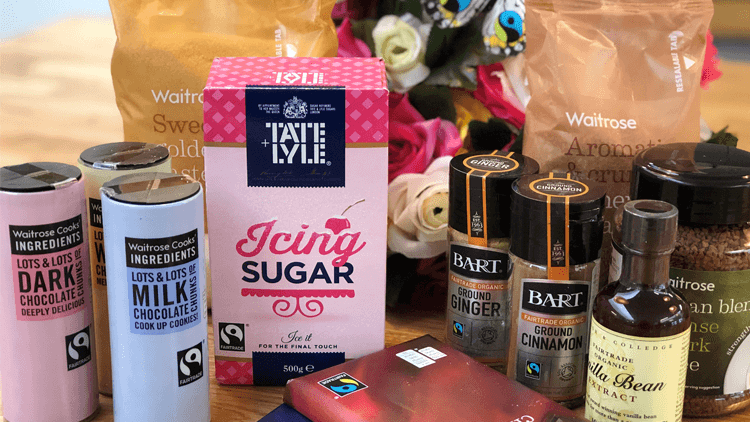 Bake a Difference with these 20 Fairtrade Baking Ingredients
23 February, 2019
It's easy to forget when we're baking, that the ingredients we use have been grown in countries around the world – planted, tended, picked and cared-for by someone as part of their job. To think that they might not have been paid fairly for this work is almost unimaginable.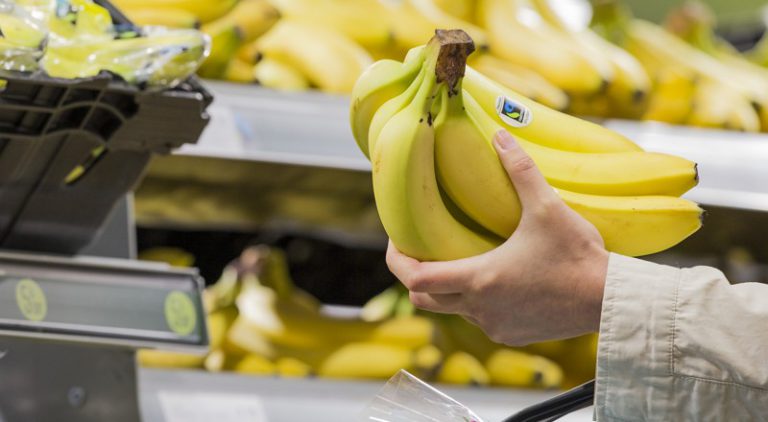 7 things people get wrong about Fairtrade
1 February, 2019
Most people are familiar with Fairtrade, so why do the same misconceptions about what it is and how it actually works keep cropping up?