Easy to make, these deliciously sticky pork ribs are coated in plenty of Fairtrade ingredients.
Using Fairtrade ingredients in your dinner is a simple way of making a real difference to the lives of the people around the world who grow our food in some of the poorest countries.
Make your dinner Fairtrade this weekend, take a photo and share on Twitter or Instagram with the hashtag #ChooseFairtrade.
Chinese-Spiced Pork Ribs with Cabbage Slaw
This recipe was donated by James Martin in support of RSPCA Assured Celebrity Recipe Collection.
These ribs go perfectly with Radical Roots Ginger Ale, the UK's only Fairtrade beer.
Preparation time: 30 minutes
Cooking time: 3 ½ hours
Serves 4 – 6
Ingredients
For the ribs:
2kg individual, meaty RSPCA Freedom Food pork ribs
2 tbsp vegetable oil
6 garlic cloves, finely chopped
10cm piece of fresh ginger, finely chopped
6 spring onions, roughly chopped
1 tsp dried chilli flakes
2 tsp Chinese five-spice powder
1 tsp ground Fairtrade cinnamon
650ml chicken stock
250ml rice wine or dry sherry
200ml Fairtrade soy sauce
150g Fairtrade demerara sugar
4 tbsp sesame oil
Grated zest of 2 unwaxed, Fairtrade oranges
Cabbage slaw:
800g red cabbage
1 red onion, deseeded
3 red chillies
150ml white wine vinegar
50g Fairtrade caster sugar
100ml coconut milk
4 tbsp fresh coriander leaves
4 tbsp fresh mint leaves
Sea salt and freshly ground Fairtrade black pepper
Method
Preheat the oven to 140ºC/fan 120°C/Gas 1.
Place the ribs in a large roasting tin.
Heat a frying pan until hot, add the vegetable oil and heat until smoking, then add the garlic, ginger and spring onions and stir-fry quickly for 30 seconds. Add the spices and fry for another few seconds, then add the stock, rice wine or sherry, soy sauce and sugar and bring to a simmer. Cook for a couple of minutes until the sugar has dissolved, then add the sesame oil and orange zest and stir to combine. Pour the mixture straight over the ribs and toss so that everything is coated in the sauce. Cover with foil and cook in the oven for 2¼ hours.
Meanwhile, for the cabbage slaw, slice the red cabbage, onion and chillies as thinly as you can. Heat the vinegar, sugar and coconut milk in a pan until simmering. Once the sugar has melted, put the red cabbage mixture in a bowl and pour the hot vinegar mixture over the top, stirring well. Leave to steep for at least 15 minutes, then add the rest of the slaw ingredients, season with salt and pepper, and mix well.
Remove the foil and turn the ribs over in the sauce until they are well glazed, then return to the oven, uncovered, for another 45 minutes, until just sticky – you might want to turn them again during this time. Remove the ribs from the oven and allow to rest for 5 minutes before serving. Turn them once more in the glaze before serving. Pile them onto a serving platter with a bowl of the cabbage alongside, and dig in.
Make your dinner this weekend Fairtrade.
You might also like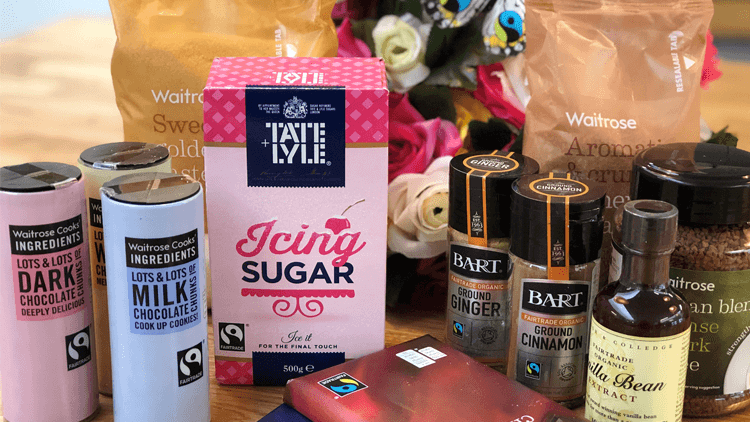 Bake a Difference with these 20 Fairtrade Baking Ingredients
23 February, 2019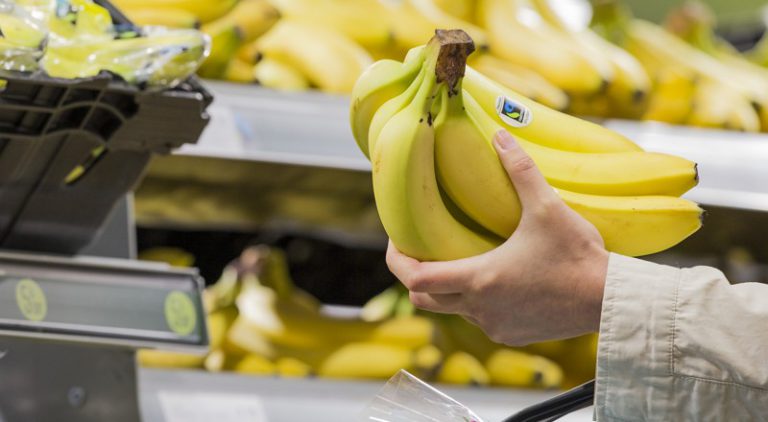 7 things people get wrong about Fairtrade
1 February, 2019