by Sarah Brazier
It is hard to believe it was just a month ago we launched Fairtrade Fortnight, our annual moment when this incredible Fairtrade movement comes together to share the stories of the farmers and workers behind many of our favourite products.
Though it seems a world away from where we are today, it has also reminded us of what brings us all together, we are already seeing communities across the world joining in solidarity with each other for mutual protection and support; and we are receiving regular updates from our producer networks around the world at this unprecedented time.
During Fairtrade Fortnight, Fairtrade supporters were out in force sharing the stories of Fairtrade farmers across the UK; whether that was telling their stories at schools and community events, or hiding storybombs in cafés, libraries, and shops, you helped to make the voices of women cocoa farmers like Edith, Therese and Lucia heard, and what a force you were!
You ensured that their stories were shared hundreds of thousands of times across the two weeks, from watching Edith's animated story online to finding one of the 15,000 storybombs hidden across the UK. They popped up everywhere from the pulpit of a church in Manchester, to the pockets of fast fashion on Bromley high street!
Local Fairtrade groups across the UK put on their own unique storytelling events, and groups in Cardiff, Oxford, Edinburgh, York and Manchester gathered hundreds of people from their local communities to hear from Rosine Bekoin and Leocadie Voho, visiting cocoa farmers from Côte d'Ivoire. They talked passionately about the difference Fairtrade has made to them as women, while their fellow panellists shared their own stories about how lifting women up improves communities across the world. Before heading off to these events, Rosine and Leocadie joined school pupils, campaigners and businesses at our event in parliament. There they met with 87 MPs, encouraging them to support cocoa farmers by joining international efforts that unite governments, chocolate companies and civil society to achieve living incomes.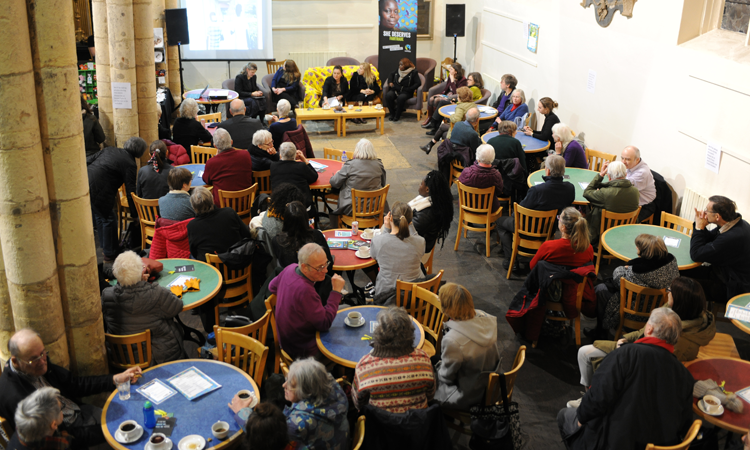 Thousands of ITV viewers will have seen their special regional reports this Fairtrade Fortnight, featuring local Fairtrade supporters like Riccall Primary school in Yorkshire, and the BBC ran a great piece on the invisible women behind your chocolate. If you missed it, give it read!
Meanwhile, schools across the country watched and shared our new film Guardians of the Rainforest. Hutcheson's Grammar School in Scotland even created their own amazing stop motion animation titled Fairtrade story: A Fair Tale showing the importance of Fairtrade cocoa in Ghana. Watch the Fairtrade stop motion animation.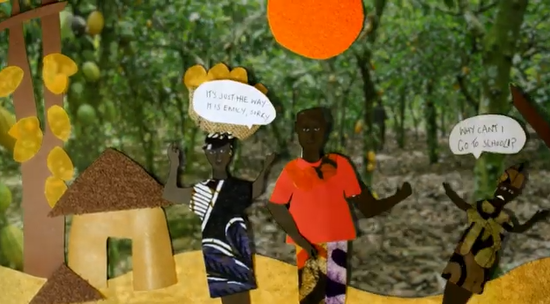 We want to take a moment in what is a difficult time to thank every single one of you for your support, creativity and passion this Fairtrade Fortnight. As we headed into the start of March and the final days of the campaign, we faced a very different and rapidly changing world. We know that this could be an overwhelming and worrying time for everyone, ourselves included, as we adapt to this new reality, take care of each other and look after ourselves.
Many people are rightly concerned that those already struggling, wherever they are around the globe, will be the first and hardest hit by this period of isolation and economic slowdown. But, while we have unprecedented challenges ahead as families and communities, we can also find hope and take pride in what can be achieved when we come together locally and globally – as you have shown us time and time again. We will be sure to keep you informed as we hear more from our producer networks on how we can stand with farmers and workers as we face this new crisis, together.
Keep in Touch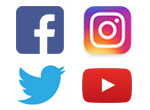 Support Fairtrade when you follow, share or like our social posts.

Sign up to email updates from Fairtrade to hear about products, petitions, competitions and more.
You might also like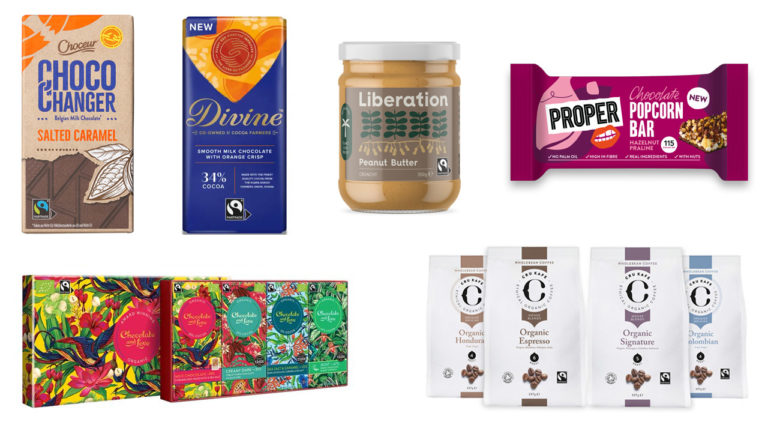 8 New Fairtrade Products for Autumn 2021
15 October, 2021
A selection of exciting new Fairtrade products to try on crisp Autumn days. New flavours of chocolate, gorgeous gift boxes, top quality organic coffee, an eco-friendly deodorant and a creamy, crunchy peanut butter.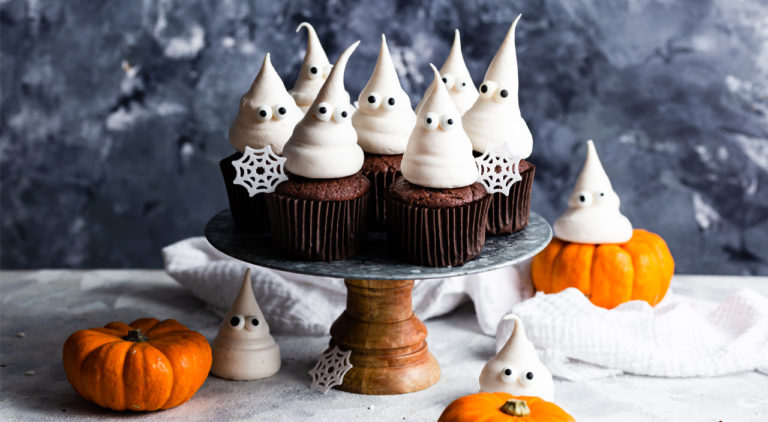 4 Fairtrade Halloween recipes
13 October, 2021
Ghost meringues, spiderweb cakes, mummy cookies and pumpkin cupcakes: four deliciously scary bakes for a Fairtrade halloween.