Fukhara is a traditional Palestinian clay pot used to cook stews.
On my recent trip to Bethlehem with Zaytoun, who produce a delicious Fairtrade olive oil, I learnt to make a fukhara with chef Fadi Kattan. We were fortunate enough to have the use of the local bakery's clay oven and cooked the fukhara in that, however if you don't have a fukhara pot and local wood oven, a casserole dish or tagine will work just fine! 
Since I was a child I've been shocked at how un-fairtrade food is able to exist. Why aren't there stricter rules laid down by our government to ensure the fair treatment of the people who make, grow and farm our food?
The truth is our food system is very complex and it's certifications like Fairtrade that can help ensure the ethical credibility of imported commodities such as tea, coffee, chocolate and even things like olive oil and nuts. By choosing Fairtrade ingredients where possible you know that the people who produce your food are being paid fairly.
So why not try this recipe and highlight the best of Fairtrade produce.
Vegetable Fukhara
Serves 4
Equipment:
1 clay pot, casserole dish or tagine
Ingredients:
1 courgette cut in half lengthways 
200g squash, cut into 4 large chunks 
1 red onion, cut into quarters
2 cloves garlic, roughly chopped 
4 sprigs parsley, stalks finely cut, leaves roughly cut 
1 sprig rosemary 
80g pine nuts, toasted 
50ml Fairtrade olive oil 
60g feta, crumbled 
Cooked maftoul or freekeh to serve (optional) – buy Fairtrade maftoul
Method:
Preheat the oven to 150C.
Layer the vegetables into the cooking pot, interspersing the garlic, herbs and half the pine nuts.
Season with salt and pepper and dress with the olive oil.
Top with the rest of the pine nuts and 200ml of water, seal the top and place in the oven for 3 hours.
Serve simply as it is or with some cooked maftoul or freekeh.
Whilst in Palestine, Tom met Bassema Barahmeh, Maftoul and Fairtrade olive oil producer, who showed Tom how she makes the Great Taste Award winning Maftoul that Zaytoun sells in the UK. Bassema is visiting the UK for this year's Fairtrade Fortnight and will be joining guests at a special Fairtrade supper at Poco in Bristol. 
Why not cook up your own #FairtradeFeast and let us know – share your pictures on Twitter and Instagram and use the hashtag #ChooseFairtrade.
You might also like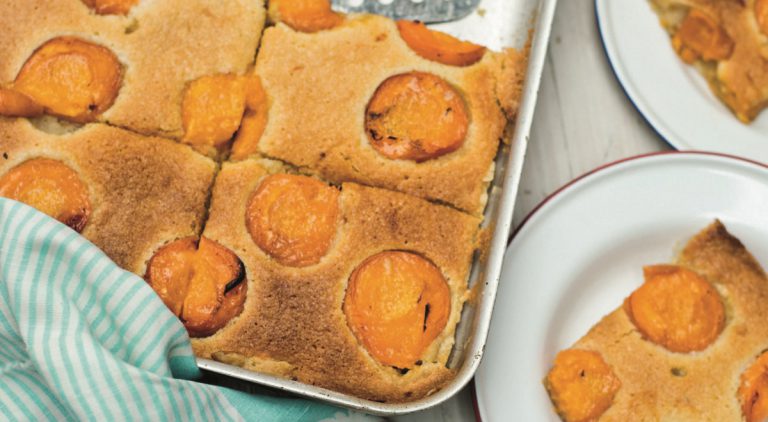 Tom Hunt Recipe for Baked Apricot Frangipane
20 August, 2017
In this recipe, Tom Hunt, award-winning chef, food writer and food-waste campaigner, uses a summer fruit favourite for a classic British treat.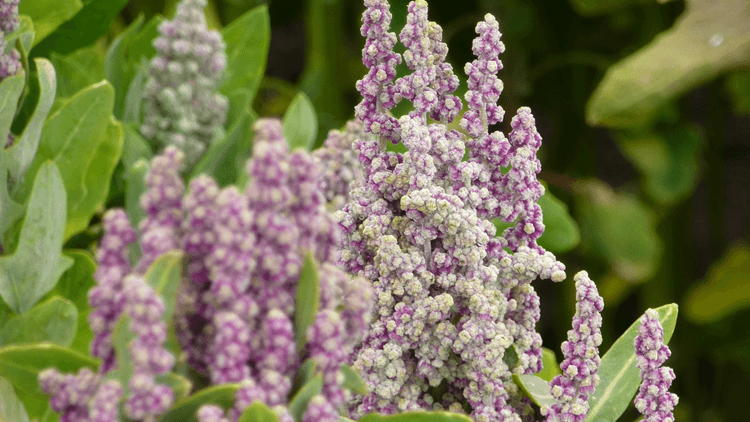 Fairtrade Quinoa, Pear and Nut Salad Recipe
26 September, 2018
Quinola shares two of their favourite plant-based salads.