by David Finlay
Across cultures and throughout history, people have coveted gold, using the precious metal for jewellery, money and technology. How much do you know about gold mining and its star-spangled origins? Read on for 10 dazzling facts about gold:
1. Meteorites delivered gold to earth
Scientists have shown that the Earth's surface became enriched with precious metals by a 'firestorm' of meteorites that bombarded the earth's surface 3.9 billion years ago. Next time you notice someone wearing gold, compliment them on their choice of extraterrestrial accessories!
2. Gold mining is one of the world's most dangerous jobs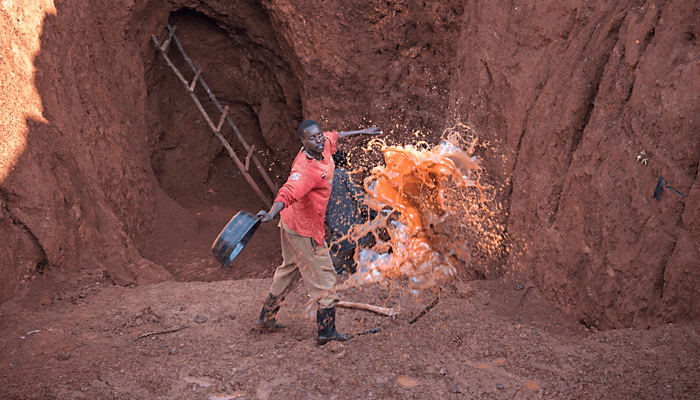 In non-Fairtrade small-scale gold mines, miners can work in dangerous conditions with little or no health and safety equipment. Accident rates are six or seven times higher than in large-scale mining.
Miners extract gold using toxic chemicals such as mercury and cyanide. The use of these chemicals can cause birth defects, brain and kidney damage, and can contaminate water supplies, entering the food chain through poisoned fish. They simply can't afford to use safer processing methods.
3. Fairtrade tackles dangerous working conditions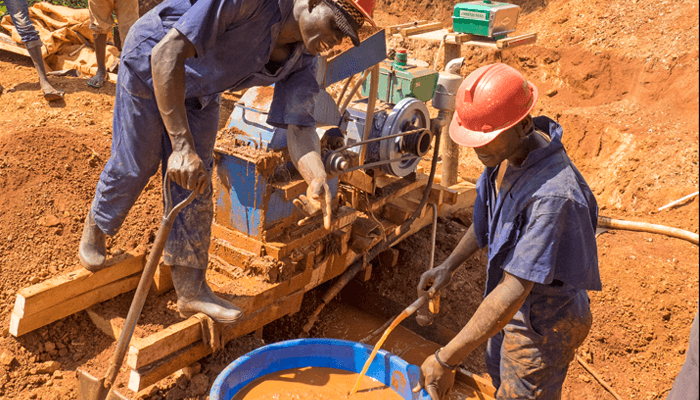 We're one of the most recognised standards globally for supporting improvements with artisanal and small-scale mines. Tackling unfair pay and dangerous working conditions, Fairtrade gold has strict requirements on health and safety, handling chemicals and environmental protection.
Workers in Fairtrade certified gold mines receive a guaranteed Minimum Price for their gold as well as an extra amount of money on top, called Fairtrade Premium, to spend on improving their businesses and community.
4. Your mobile phone contains gold
Did you know there is gold in your mobile phone? We're also working with technology businesses to support them to source gold more responsibly.
Check out mobile phone company Fairphone, who source Fairtrade Gold for their products.
5. 90% of gold miners are artisanal & small-scale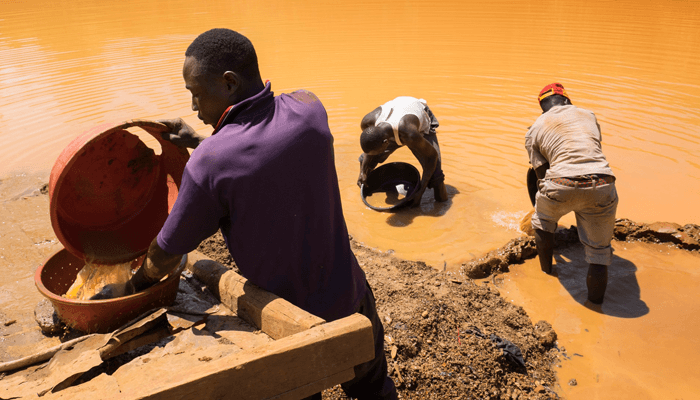 An estimated 100 million people worldwide rely on small-scale mining to support their families and communities. That's the second largest sector in the world after agriculture. Fairtrade works exclusively with artisanal and small-scale miners.
Fairtrade is working with nearly 50 artisanal and small-scale miner sites in Peru, Kenya, Uganda and Tanzania.
6. Mining is one of the worst forms of child labour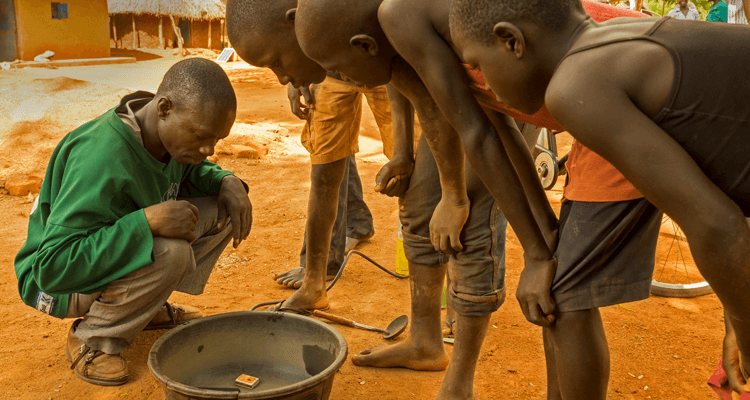 High levels of poverty in small-scale mining communities mean children are often forced to work to help increase their family income. The International Labour Organisation lists mining as one of the worst forms of child labour because it is dangerous and demanding.
Only mines that do not use child labour can be Fairtrade certified. Miners working in Fairtrade certified mines must put a Child Protection Policy in place and work to prevent child labour.
7. Global sales of gold are worth $140 billion per year
Global sales of gold are equal to 3,500 tonnes per year – that's worth around $140 billion! Fairtrade Gold is the most precious commodity Fairtrade is working in and is worth $40,000 per kilo in the global market.
Fairtrade works to ensure that miners get a fair share of this value and an additional $2,000 per kilo as a premium payment. Miners can reinvest the Fairtrade Premium as they choose, whether that's in their community, or to improve their business and work their way out of poverty, building better futures.
8. 60% of gold used annually comes from newly mined sources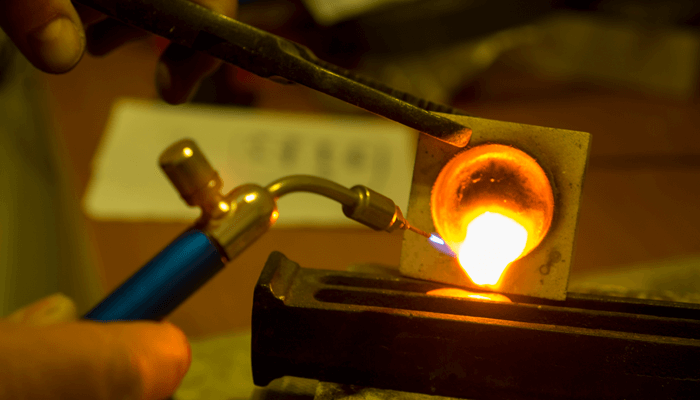 The rest is from recycled supplies such as old jewellery that has been melted down. In conventional gold supply chains, newly mined and recycled gold is mixed when it is refined. This makes it impossible to tell the origin of metal in an item of jewellery or other gold product.
Fairtrade Gold can be traced from the mine through the refining process and into finished products. This is backed up by documentation of all transactions between miners and licensed jewellers. It means consumers and jewellers know that the gold in products carrying the Fairtrade Gold Stamp comes from a socially and environmentally responsible source which has economic benefits for miners.
9. Gold is likely produced by two neutron stars colliding
The sheer force of neutron star collisions is enough to force extra neutrons into the nuclei of atoms, forging heavy elements like gold and platinum. In 2017, scientists witnessed the collision of two neutron stars for the first time. What was only a theory on the origin of gold previously, became supported by gravitational waves and light being witnessed simultaneously. 
10. Around half of gold mined is made into jewellery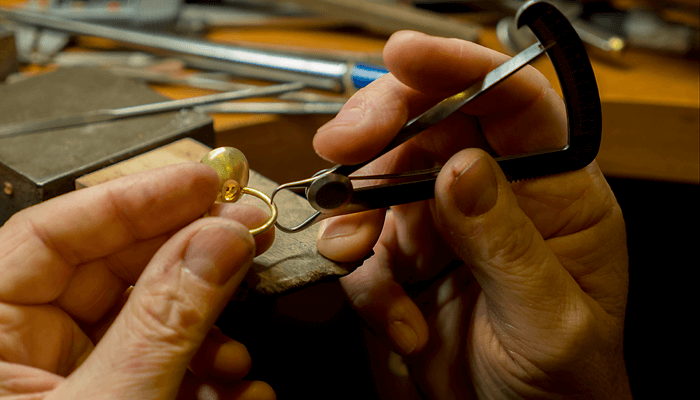 Jewellery accounts for the single largest use of gold in the world today. Mined in dangerous conditions with devastating environmental impacts, jewellery is plagued with ethical concerns.
Check out Fairtrade Gold pioneer Harriet Kelsall's jewellery collection and make a positive difference through your purchase. For something extra special and bespoke, visit Anna Loucah fine jewellery who handcrafts each of her unique pieces.
Other uses for gold include gold bars and coins, electronics and even dentistry!
Where to buy Fairtrade gold
70 jewellery brands, and nearly 200 designer makers, have signed up to sell Fairtrade gold in the UK.