by Sue Royal
In our food supply chain, Fairtrade makes a life-changing difference to farmers and workers, present and future.
An important element of this life-changing difference is opportunities for education. Fairtrade Premium payments have paid for university education and scholarships for young people in coffee-growing areas.
In South America, Fairtrade's Minimum Price guarantee in times of price crash and the additional Premium payment on top of all sales has financed the education of the next generation of coffee farmers and workers in Peru, whose parents were founding members of the first co-operatives.
But if young people seeking further education desert coffee farms en masse, where will the next generation of coffee farmers come from?
It is a complex picture. It is too simplistic to say the younger generation is more ambitious and would like a higher income – and the previous generation stayed on the farm because they had fewer options.
Will the educated next generation come back to the farm?
Fighting for a living income and tackling climate change are just two of the biggest challenges coffee farmers face.
These challenges have, however, also given opportunities to the professionally-trained next generation to come back to the farm.
Climate change has meant some coffee farmers have diversified their crops to grow sugar cane as well as coffee, as it is less vulnerable to some of the diseases which threaten coffee crops.
A rise in temperatures caused by global warning has meant some diseases affecting coffee plants are now prevalent. Growing coffee at a higher altitude is one option, or growing higher quality coffee, but not every farmer can do this.
Improving soil quality through use of organic fertilizer and other methods gives agronomists and scientists the chance to help out.
Hugo, 32, and his brother Omar, 35, went back to the family farm and the co-operative, and threw themselves into improvement, Hugo on the land, and Omar in the Norandino co-operative.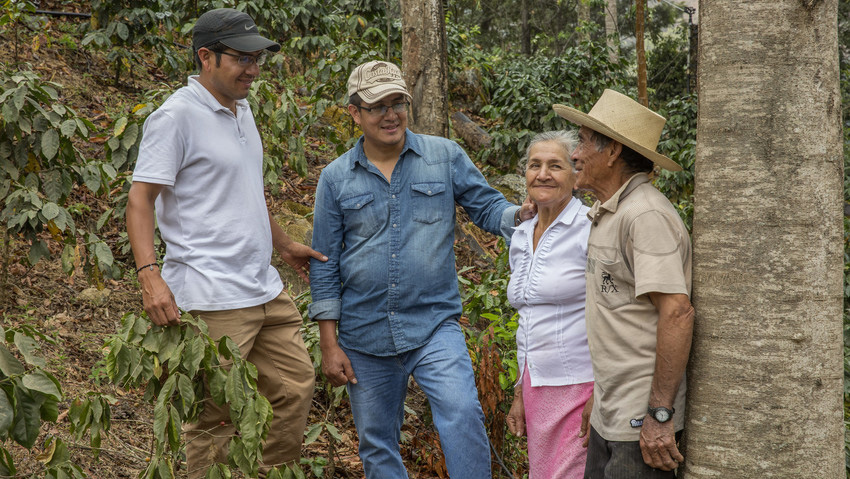 Both qualified professionally, one as an agronomist and one as an accountant. Hugo is tackling the effects of climate change on coffee crops and the farming environment. He is using his training, paid for by Fairtrade Premium, to improve the quality and varieties of coffee grown,
'What I am doing here is trying out different varieties, with diversification and different types of soil management, in order to face the climate change we are experiencing,' he said.
To tackle long periods of drought, for example, Hugo is using methods to minimise moisture loss from the soil, and has introduced irrigation systems with bio-fertilizers and micro-organisms.
Sharing knowledge to improve crops, tackle climate change and increase income is Hugo's aim. 'Everything I learn here, I disseminate all over the province in some way,' he said.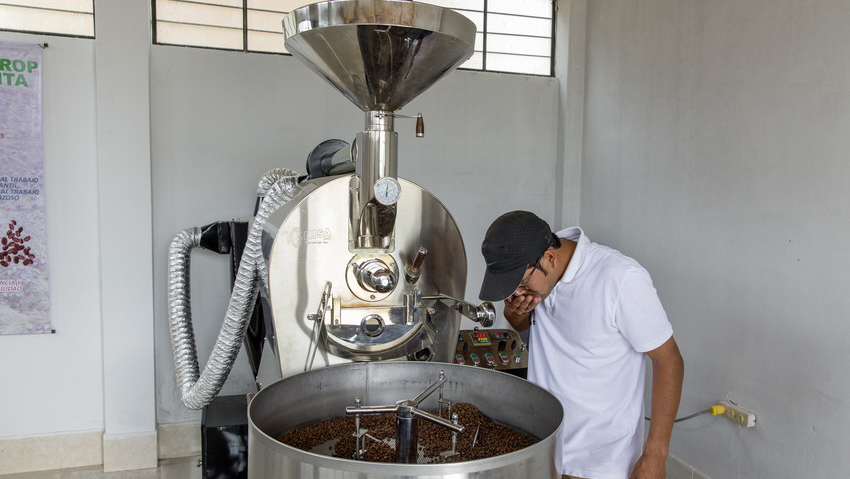 Omar is also involved with his parents' coffee farm and the co-operative. 'I am here to support my parents in their coffee farming, helping in the day to day, the crops, the harvesting, the whole process up to taking the coffee to Norandino,' he said.
'I like being here, doing what I do, I like being in the field, I like supporting my parents, carrying on the work they started,' he added.
Omar emphasises the importance of Fairtrade support to farmers, and the fact they own 50 per cent of Fairtrade, which allows them to decide democratically what Premium is spent on. 'It is thanks to the co-operative and in part thanks to those experiences that led us to the Fairtrade and organic market, which achieves a minimum price for the producer. With this price the big difference is that the producer is able to at least cover costs, which they would not with the standard trader.'
Omar asks consumers in the UK and elsewhere to value the unique contribution he and his family make to the coffee we love to drink. 'How a consumer in the United States or Europe or other parts of the world should evaluate the coffee they are consuming, is that they are not only consuming a certified organic Fairtrade product, they are also consuming a story, the effort of a producer, of a farmer,' Omar added.
Another issue is that the cost of producing coffee keeps rising, while the price remains low. That's why the protection of a Fairtrade Minimum Price (when prices drop below the cost of production) helps farmers keep going.
Keyla, aged 23, comes from a family of coffee farmers, and is now studying hospitality at university in Lima, thanks to Fairtrade Premium, and working in a coffee shop in the city.
My parents taught us that the best inheritance they could give us is an education, to not be tied to the fields like them, that we had to leave, and have greater challenges, bigger dreams,

Keyla, 23
Although a professional life in the city creates a strong pull, so does the family farm. 'We certainly intend to keep that connection with nature and with the coffee,' Keyla said.
Her dream is to go into hospitality management and learn more languages. Keyla illustrates the dilemma of coffee at a crossroads, and the question of where will the next generation of producers will come from if young people do not want to grow coffee themselves
How coffee production evolves will be key to what plays out in the next generation. Some young people will leave, but many others will stay and use their education to improve yields and crops and overcome challenges.
It's not just our connection to food and other products grown in the global south that is paramount, the connections between the generations are also crucial to the future of food supply.
It is important that farmers and workers have a say in their future, including how their children are educated, and that they can earn a living wage. That is something that Fairtrade is committed to bringing about through the Minimum Price and additional Premium payments, as well as other support.
Like parents everywhere, coffee farmers and workers are ambitious for their children. Co-op member Ruth, 26, who farms coffee with her husband also runs a business from home, selling juices and snacks.
Ruth has benefited from the training the co-operative offers for women, who are often the majority working on the farms but rarely own and run them, or have access to training.
For her daughters, Ruth says: 'My hope is to have a bigger shop and to build a new house alongside, so that I can educate my children, so they can become more than I could.'
You might also like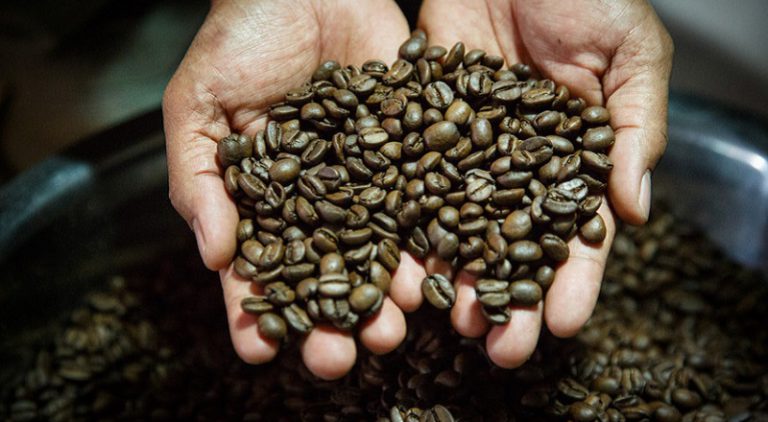 Is the Coffee Industry Guilty of Exploitation?
12 September, 2018