by Anna Barker
Flower workers are particularly vulnerable to acute food insecurity as earnings are low; without wages and no savings, the largely migrant workforce have no way of paying for food.
In the last months, due to the financial pressures faced by flower farms since sales have dramatically declined as a result of the COVID-19 pandemic, tens of thousands of agricultural workers have lost their jobs. Farms are reporting that they are still only exporting around a third of their production now to Europe.
Unfortunately, with passenger flights still grounded, air freight is less regular and considerably more expensive. Adding to the export challenges faced by the farms, the weather in Kenya has seen rains and floods reduce production levels for the flower farms meaning they have even fewer stems to sell.
Like many other farms, Bigot Flowers have reduced workers to a 50:50 rota, so half of the workforce are in at any one time. Whilst this has had the benefit of keeping all the workers on the payroll, it has meant that workers have reduced wages and are therefore in need of additional financial support.
Read an interview with the Human Resources Manager at Bigot Flowers on the impact of COVID-19 (pdf)
The vital role of the Fairtrade Premium
There are 44 Fairtrade certified flower farms in Kenya, representing 39,889 workers. The Fairtrade Premium, the additional 10% paid on top of the commercial price of a Fairtrade flower stem, is helping these communities respond to the health emergency. In March, immediately after the lockdowns in many European countries, Fairtrade issued new guidelines on the use of Fairtrade Premiums to allow producers more flexibility in how they spend the funds. This means that funds can be used as cash or food to workers or to protect workers from COVID-19 (such as masks and hand sanitiser). This is already happening at many of the Fairtrade certified flower farms, where the Fairtrade Premium has been a critical source of funds.
Creating employment
Some farms are using the Fairtrade Premium to keep workers employed. At Oserian Development Co, they are re-employing workers who lost their jobs to make masks themselves and distribute them in the community. On average, buying masks from the market is more expensive compared to manufacturing them locally, which only costs €0.27/mask. The masks are distributed for free to all workers and the local community. All tailors are screened for COVID-19 symptoms at the farm's health centre. Prior to the start of the operation, they received training to ensure production of the masks met the Ministry of Health's standards.
'Working here helps us earn a little income at this time. So, we are happy to be working here to at least help make masks and save the company,' said Ezekiel Onyango, one of the workers in the scheme.
Helping workers meet their basic needs: food and health
On average, farms have used over a third of their existing Premium to help workers meet their immediate needs. To date, this has helped over 8,550 workers. The cash has been used towards food packages, which are more important than ever as local food prices have gone up and many workers now have to feed others in their family who have lost their incomes too.
The Fairtrade Premium is also being used to purchase sanitiser and face masks for workers. In Kenya, it is now obligatory to wear a mask to go to public places, with most Kenyans having to spend $1 for a mask that lasts 8 hours. For many flower farm workers, they cannot afford to buy more than a single mask, and therefore are continuously reusing the masks and facing increased risks of contracting Covid-19 as a result. It is therefore necessary to use the Fairtrade Premium to ensure workers can access masks and use them safely.
One such farm is Valentine Growers, who ordered masks, sanitisers and hand soap for the dispensary that was originally built with Fairtrade Premium (in 2018, 14% of the Fairtrade Premium was spent on these types of health services). They are also 'prioritising getting food on the table,' explains Dennis Gakuru, HR assistant and Fairtrade Officer. 'Many workers are really scared. They are literally living hand to mouth, they don't know where their next meal will come from. We try to stay positive, we are working together to source and buy food for as long as possible. We are using the Fairtrade Premium to provide each worker with a package of different food items such as cooking oil, rice and flour, which will be enough for at least one month. Hopefully by then things will have cooled off.'
Why choosing Fairtrade flowers can help
A crisis such as COVID-19 shows the importance of purchasing flowers sustainably, and in particular, in buying Fairtrade flowers. Contributing to the Fairtrade Premium fund is a critical way to help workers access basic needs for an emergency, and it also helps workers build up resilience in the future. The Fairtrade Premium can provide credit and seed funding for capacity building for workers, including the tailoring skills that are now vital to produce face masks.
Grace is a worker on a Fairtrade certified farm in the Naivasha region of Kenya, who we spoke to back in April. Her words stay pertinent today as then: 'Please continue to buy Fairtrade flowers. Many Kenyans will be hurt not by the pandemic but by the lack of basic needs. It will get really bad here.'
You might also like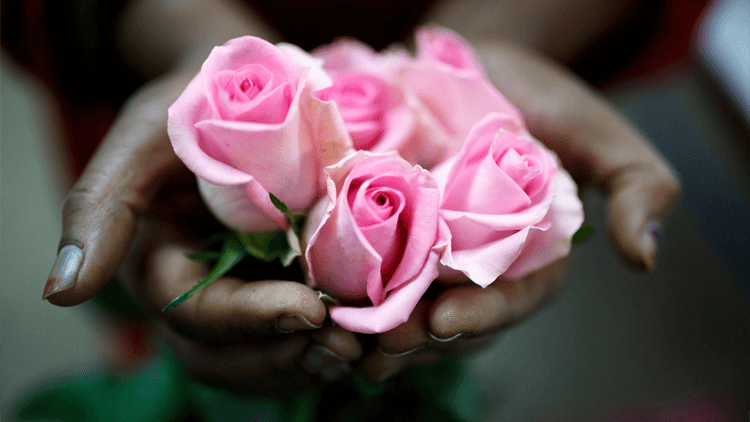 6 Reasons why you should buy Fairtrade Flowers
14 February, 2019
Did you know that during colder months, when you buy a bunch of roses in the UK, they are often grown in Africa?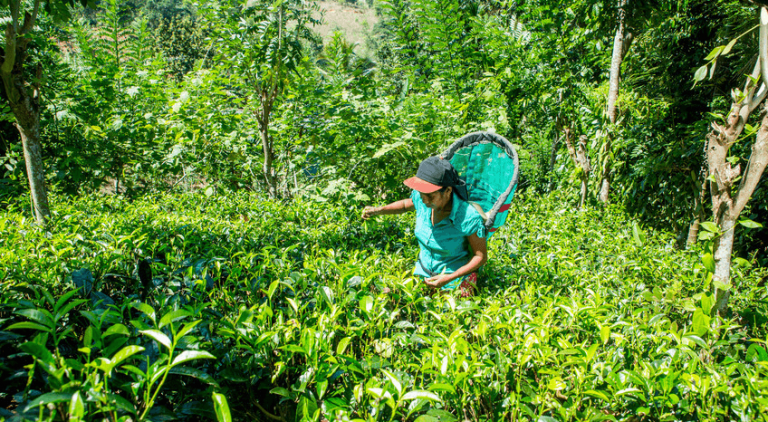 5 ways Fairtrade farmers help protect flora and fauna
20 May, 2020
Tackling climate change is at the heart of the fair trade movement, as it threatens the livelihoods of those we are working to protect.