by Tomilola Ajayi and Claire Arnott
In a year when the Black Lives Matter movement and issues of racial injustice have gathered widespread attention in Britain, the debate around diversity in the national curriculum has been firmly back on the agenda for the education sector.
Just last month, new research revealed that young people in England could leave secondary school without studying a novel or play written by a non-white author. The research, from education charity Teach First, found that texts for GCSE English Literature set by the country's largest exam board did not feature a single book by a black author.
This and other findings show that 'the English literature curricula taught in most schools are not representing the multitude of perspectives and backgrounds that make up our country's diverse population', Teach First has said.
As one British teacher of Caribbean heritage, Djamila Boothman, explains in the report: 'We need our diverse communities to feel reflected in our curriculum… It's frustrating but I'm excited that people are finally starting to recognise the lack of social justice in education.'
The need for social justice in education is hugely important to us at Fairtrade Foundation. It is important for pupils to have the opportunity to learn not just about the history of the transatlantic slave trade, but also how its legacy has created many of the social injustices we see today. These injustices include the unfair trade system, which sees products as more valuable than the people who make them, prevents farmers and workers from getting a fair price for their produce, denies them a say in how the system is run and, ultimately, keeps them trapped in poverty.
It is no coincidence that many of the product supply chains in which the worst exploitation occurs have very close ties to colonial and slave history, including coffee and sugar. Britain's enslavement of more than three million Africans helped power the British Empire and contributed to building this country, but it also continues to hamper the prospects of millions of farmers, workers and others to this very day. For example, the trade in agricultural commodities – a hangover from the days of colonialism and slavery – denies farmers value for their produce and denies producers a voice when it comes to the prices set and decisions taken. If we want to redress the balance, young people – not to mention, adults – need to understand this legacy and understand how all of our choices and actions as consumers play an important part in the struggle for racial justice. So this Black History Month, we're taking the opportunity to explain why Fairtrade is committed to playing our part to support the sector to 'decolonise the curriculum'.
Learning through a critical lens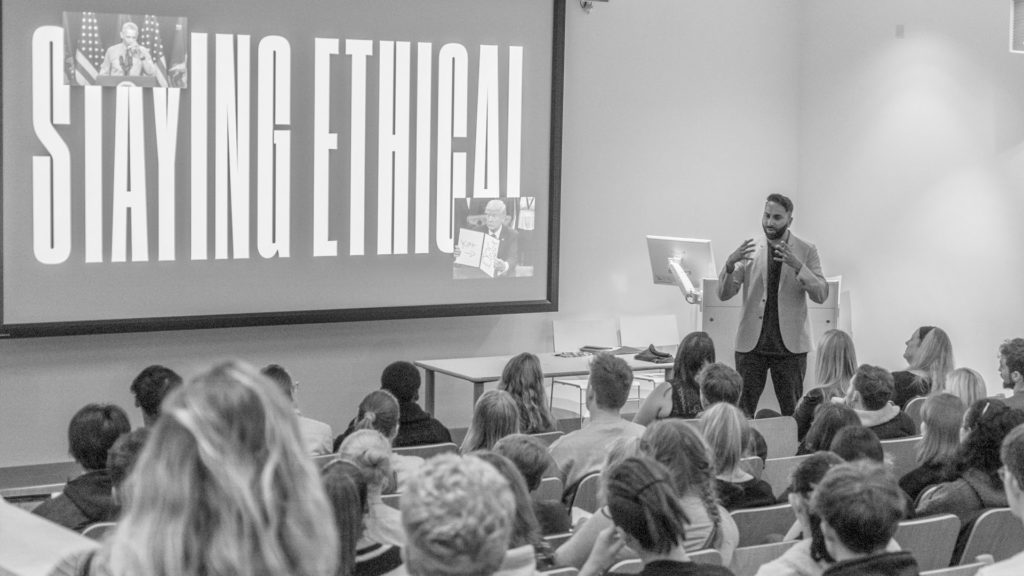 In many classrooms nationwide, pupils are still being exposed to a narrow range of perspectives, as the Teach First study shows. However, at Fairtrade we believe that global learning is key to ensuring a diverse range of perspectives are brought into the classroom. Our Fairtrade Teaching Resources are designed to help educators to decolonise the curriculum, by approaching teaching and learning from multiple viewpoints.
Decolonising the curriculum involves viewing the curriculum through a critical lens, both teachers and students alike. Essentially, it means viewing teaching and learning from multiple perspectives, and questioning what is being taught. For instance, by asking: Where has this knowledge come from? Whose knowledge is this? Whose viewpoint does it represent?
For instance, you might have heard about the sixth formers from London who are campaigning to change the way British colonial history is taught on the National Curriculum. The students feel that parts of history relating to the British Empire are being left out of history lessons, including the role that Britain played in taking people as slaves from Africa. This is a good example of what it means to decolonise the curriculum.
Fairtrade as a tool for inclusive learning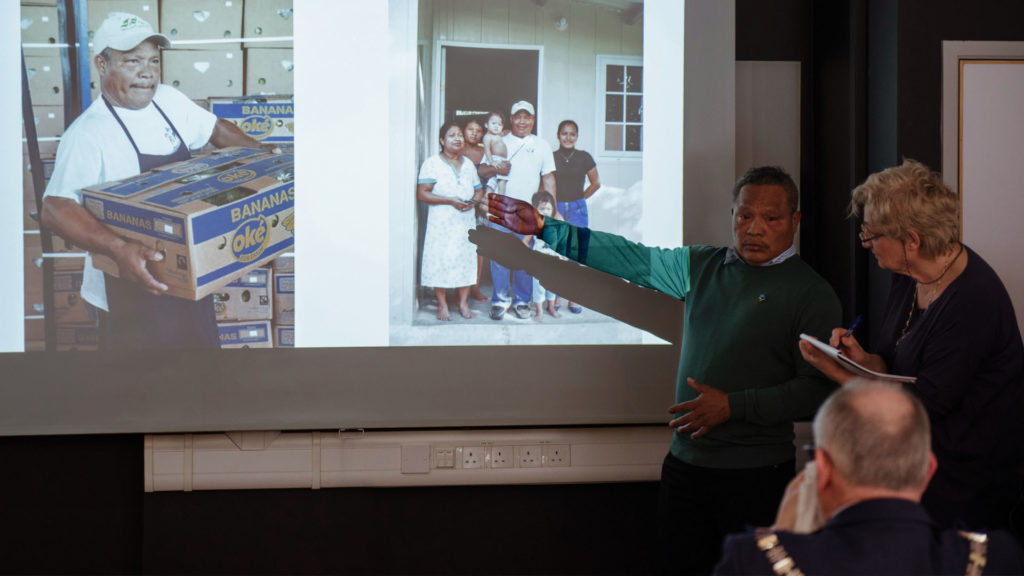 Education is a powerful tool that can influence young people's habits, perceptions and beliefs, at a time when they are at a critical stage in their life, and these influences can last a lifetime. As educators, it is important for us to ensure that multiple perceptions and experiences are brought into our classrooms. Using Fairtrade as a context for learning and teaching is a fantastic way to do this.
First, it allows the experiences of producers (farmers and workers) to be brought into the classroom, as well as the experiences of pupils in other geographical locations. Through films, classroom activities and role play, our free teaching tools encourage students to consider the experiences, and realities, of others around the world. These tools enable teachers and learners to talk about power in trading relationships, reflect on the current system of global trade, and to identify where the power lies.
Second, teaching about Fairtrade allows educators to draw on the knowledge and experiences of the pupils in their class. Whether it's through discussing what they have for breakfast in the morning or sharing their thoughts and feelings on global issues, teaching about Fairtrade is a fantastic opportunity for student-led learning. Crucially, through Fairtrade, young people will learn that they have the power to make a difference in the world.
The Fairtrade Education team have devised a simple checklist for teachers to use and reflect on their classroom environment, curriculum and practices. Launched this month on our Fairtrade Schools website, the checklist features a set of questions designed to help educators on the journey of embedding diversity and inclusion in their teaching environments.
New criteria for the Fairtrade University and College Award
We're delighted that within higher education in the UK, a number of institutions have already committed to decolonising their curriculums. Bringing Fairtrade into university curriculums, procurement, research and campaigns is an invaluable opportunity to support this work.
With this in mind, we've introduced a new optional criterion to the Fairtrade University and College Award programme for 2020-2022. Now open for applications, the new criteria encourages a university or college to connect its work on Fairtrade with decolonising its curriculum, by providing students with more opportunities to learn through the lens of producers.
Participating universities will seek to equip students with the resources to reflect on the current system of global trade through a producer lens. What's more, teaching and learning will help students to understand the colonial and racial context of commodity trading.
Applications are now open for the Fairtrade University and College Award 2020-2022. Sign up by Sunday 17 January 2021, to take action in your institution and join a worldwide movement for change!
More resources
For questions, comments or feedback on this blog, please contact schools@fairtrade.org.uk.
Read more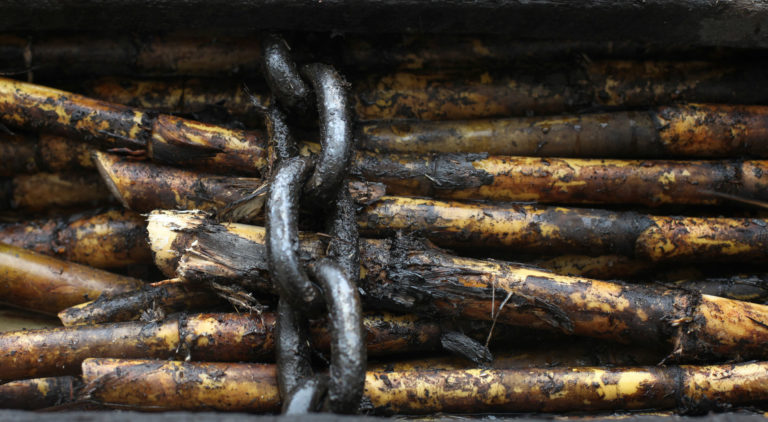 Black Lives Matter and De-colonising Trade
23 August, 2020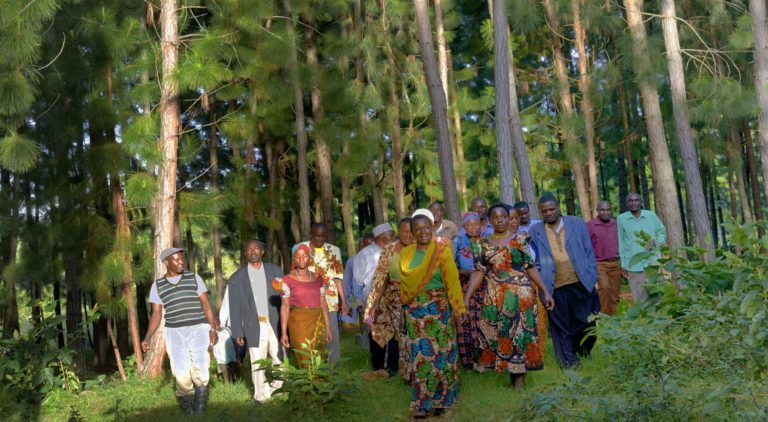 Fairtrade and environmental justice
5 October, 2020