Hop into the Fairtrade Foundation round-up of the best ethical Easter treats, including marbled edible rabbits, a blonde beehive egg, elegant classics, secret truffles, drool-worthy flavours and the smoothest chocolate.
Whether you're looking for tasty treats for an Easter egg hunt in the garden with the kids, an edible gift to post to friends, or something naughty to nibble on just for you – there's something for everyone this Easter. Not only is there joy from cracking open Fairtrade chocolate eggs and devouring, you can also feel chuffed that your choice means more power in the hands of cocoa farmers.
The farmers who grow the cocoa used in the chocolate we in the UK enjoy each Easter earn on average just $1 per day, which simply isn't enough to cover their basic needs. Cocoa farmers must also deal with the immediate and ever-increasing threat of the climate crisis. Even though farmers in countries such as Côte d'Ivoire and Ghana – where most of the world's cocoa is grown – have contributed the least to the climate emergency, they are disproportionately affected and struggle with crop failure.
Through the chain reaction of choosing Fairtrade, you're supporting environmentally friendly farming and supporting cocoa farmers to move towards earning a living income. Choosing Fairtrade means supporting farmers with fair pay, enabling them to create better lives for their families and communities.
So, check out the Easter treats laid out below in all their egg-cellence!
Our top picks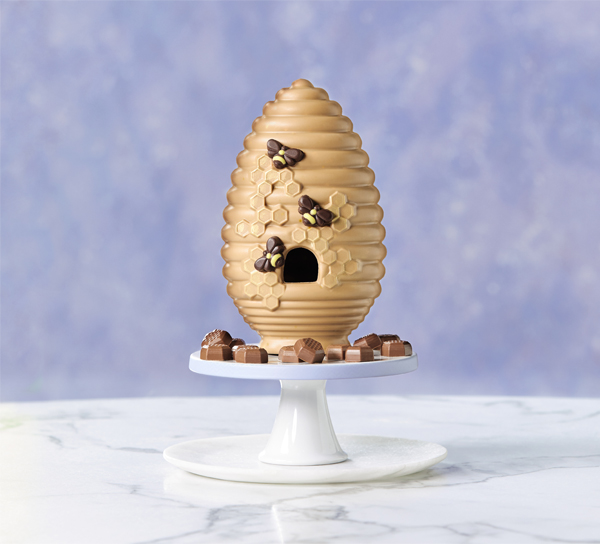 Aldi's Beehive Egg
RRP: £14.99
A luxurious salted Blonde chocolate egg with honeycomb pieces and bee pollen. Hand-finished with British honey caramel-filled bees and complete with 12 salted caramel truffles.
Available at Aldi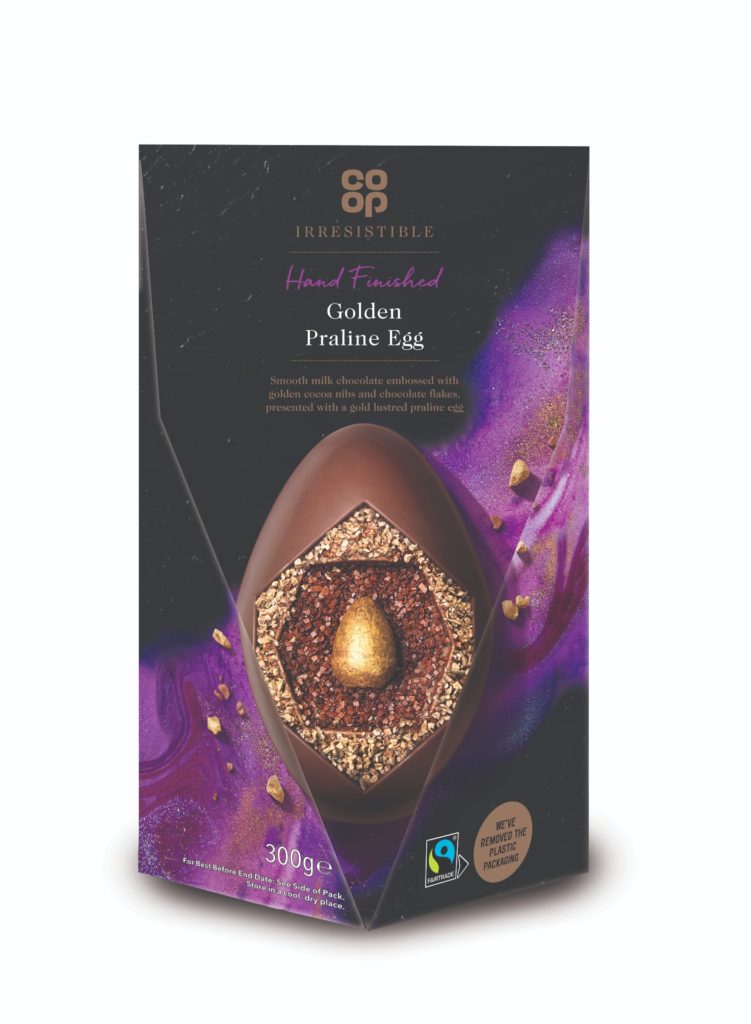 Co-op's golden praline egg
RRP: £8
Fairtrade Belgian Milk chocolate shell, with golden cocoa nibs, milk chocolate confetti with a golden central gianduja egg. Co-op have removed the plastic packaging from their hollow eggs to save over 14 tonnes of single use plastic.
Available at The Co-op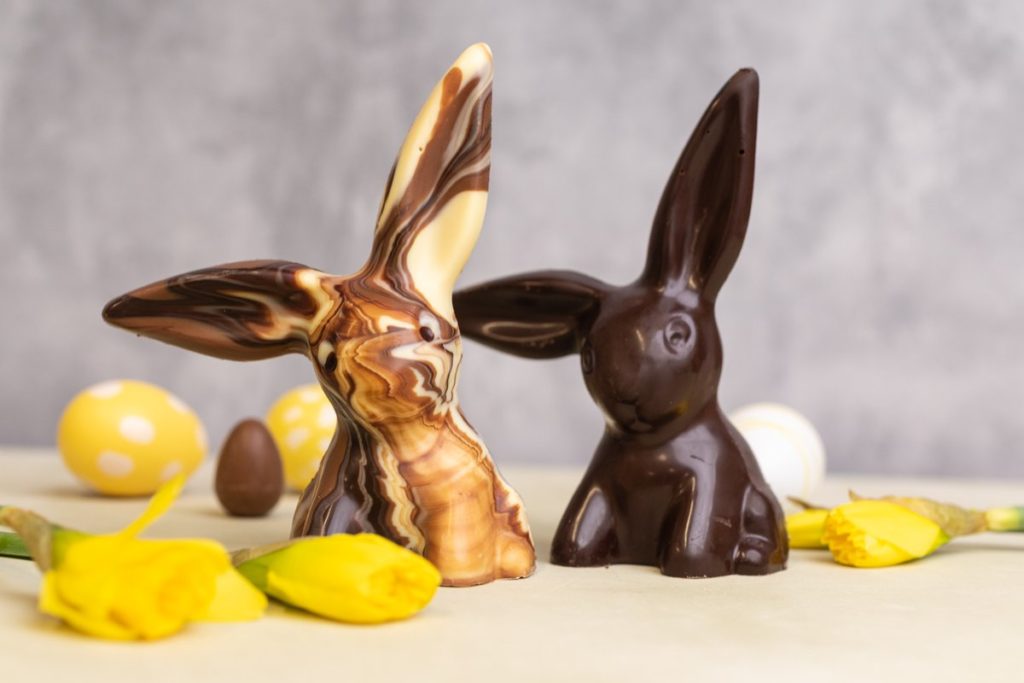 Cocoa Loco's marbled chocolate rabbits
RRP: £11.99
For an Easter egg alternative, treat someone to a very cute, completely solid marbled chocolate rabbit. Each chocolate rabbit is hand-poured, meaning no two rabbits are the same. And the best part about them is they're solid chocolate! That's got to be a win for the no-nonsense choc lovers out there. They're Organic, Fairtrade certified and palm oil free.
Available at the Cocoa Loco website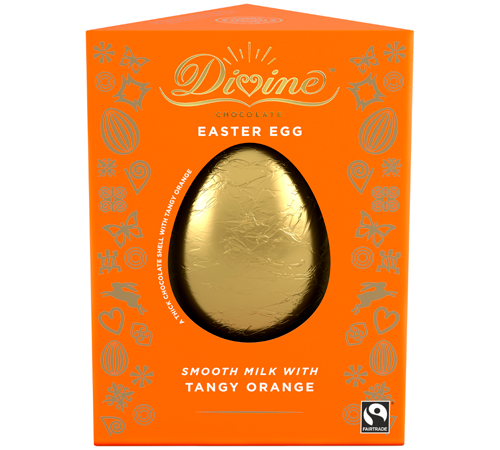 Divine's milk chocolate with tangy orange egg
RRP: £5
A smooth milk chocolate infused egg with zesty orange. Divine have also managed to remove the plastic tamper seal on all their big eggs, making them 100% plastic free as well as being scrumptious. A cocoa co-operative of family farmers in Ghana, called Kuapa Kokoo, owns a stake in Divine, which means the farmers receive a share of the profits they help to create, giving them more to invest in their families, farms and communities.
Available at Ocado and Divine's online shop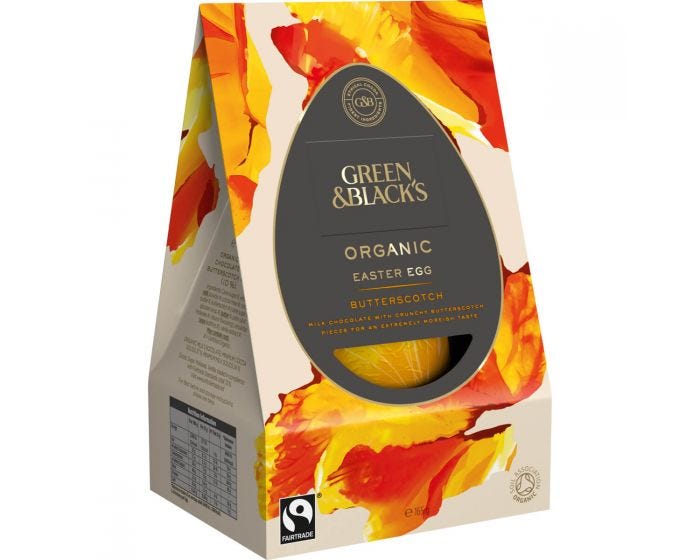 green & black's milk butterscotch egg
RRP: £6.59
Hide this delicious, milk chocolate egg with crunchy toffee pieces where only you can find it. Suitable for vegetarians. Milk chocolate with crunchy butterscotch pieces for an extremely moreish taste. A traditional touch of molasses is added to Yorkshire butterscotch, offering subtle treacle notes for a truly moreish taste.
Available at Waitrose & Partners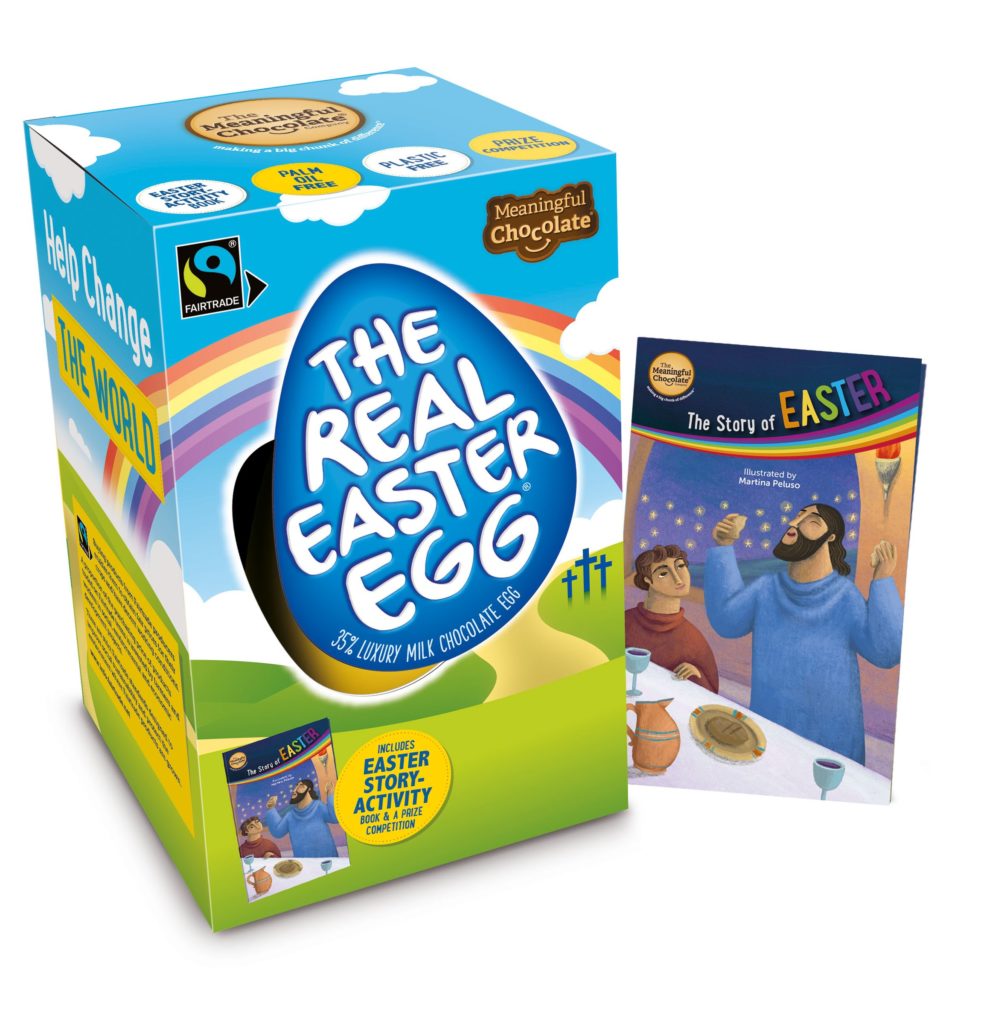 The Meaningful Chocolate Company's the real easter egg milk chocolate
RRP: £5.00
The Original Real Easter Egg includes a new 24 page Easter story activity book with a £200 prize competition. It features a rainbow design as a symbol of working together, in amazing and inspiring ways, for the common good. A thick shelled Fairtrade milk chocolate egg with a lovely creamy taste. Palm oil and plastic free.
Available at Traidcraft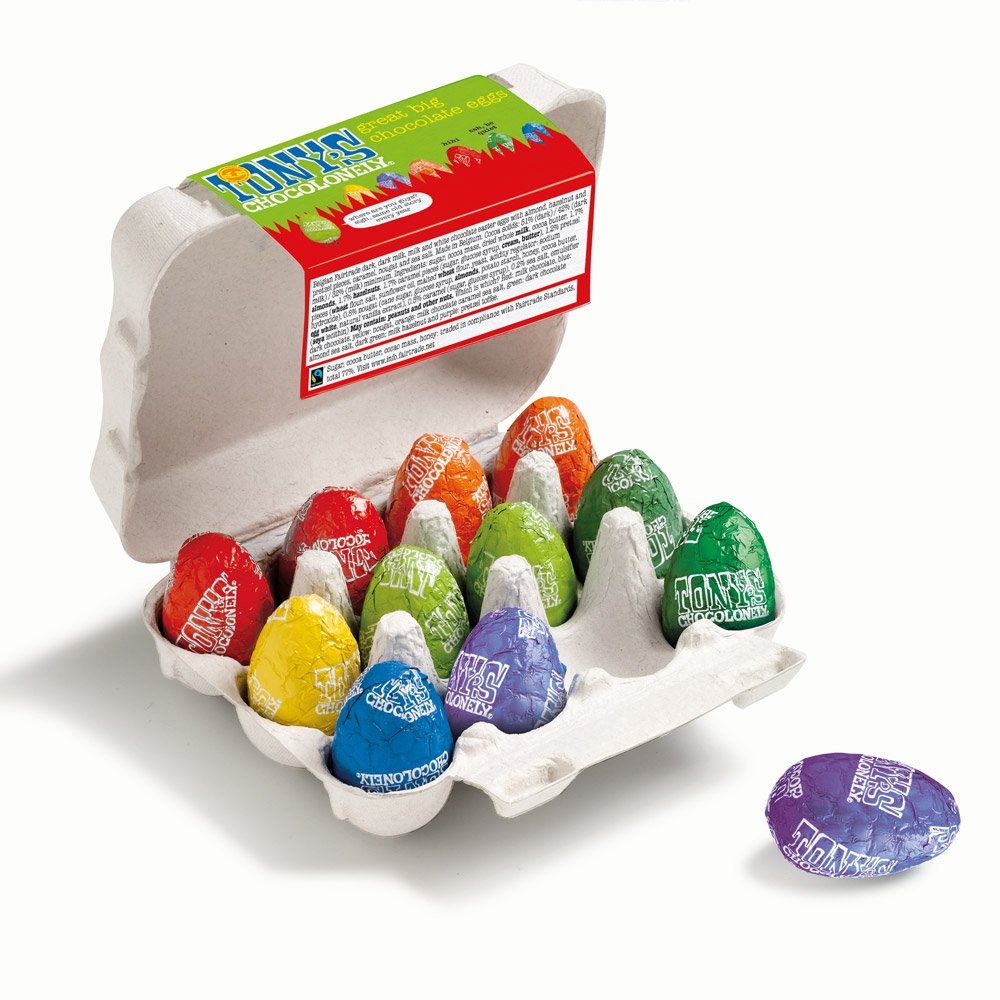 TONY'S CHOCOLONELY'S EGG-STRA SPECIAL CHOCOLATE EGGS
RRP: £3.75
For those who can't choose just one flavour, look no further than Tony's Chocolonely egg carton, filled with 12 delicious eggs divided by seven flavours – that's ehh… not equal! This carton of eggs is unequally divided to draw attention to the inequality in the chocolate industry. Incredible flavours of milk choc, extra dark, milk almond honey nougat, milk caramel sea salt, milk hazelnut and milk pretzel toffee.
Available at Sainsbury's, Ocado and Whole Foods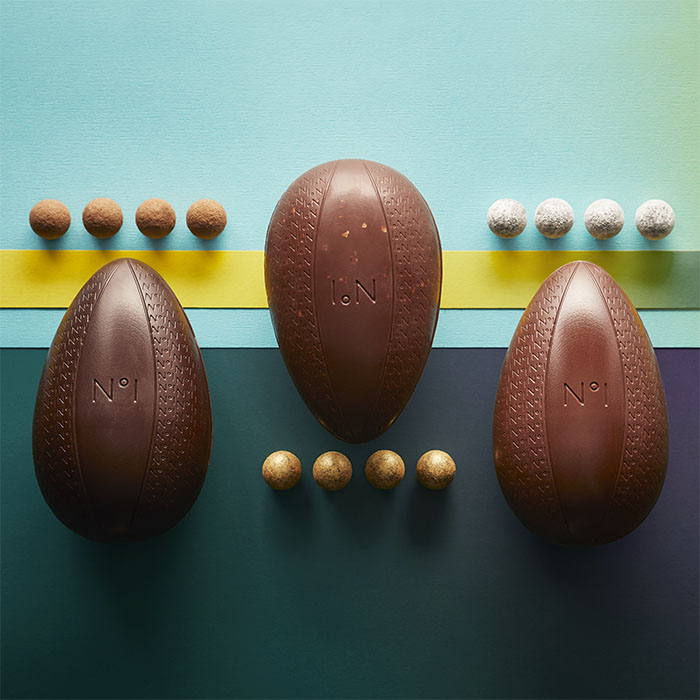 WAITROSE'S NO.1 DARK CHOCOLATE WITH DARK CHOCOLATE TRUFFLES EASTER EGG
RRP: £8.00
This new-look No.1 Easter egg from Waitrose is made of rich, dark single origin Dominican Republic 65% cocoa chocolate, with a secret box of four sophisticated No. 1 dark chocolate truffles. All Waitrose & Partners' Easter eggs are made using Fairtrade sourced cocoa.
Available at Waitrose & Partners
ENDS
For more information, interviews and images, contact:
Email: mollie.letherensmith@fairtrade.org.uk
Tel: +44 (0)7467 373 981