ACSC is based in the south of Kyrgyzstan. The co-operative has been certified since 2008 and brings together around 1,000 small-scale farmers. They sell 60-70% of their crop on Fairtrade terms.
Number of farmers: 1,000
Average farm size: two to ten hectares; 98% are small-scale farmers with an average of two hectares
Other Fairtrade commodities: cotton derivatives e.g. cottonseed oil
Fairtrade Premium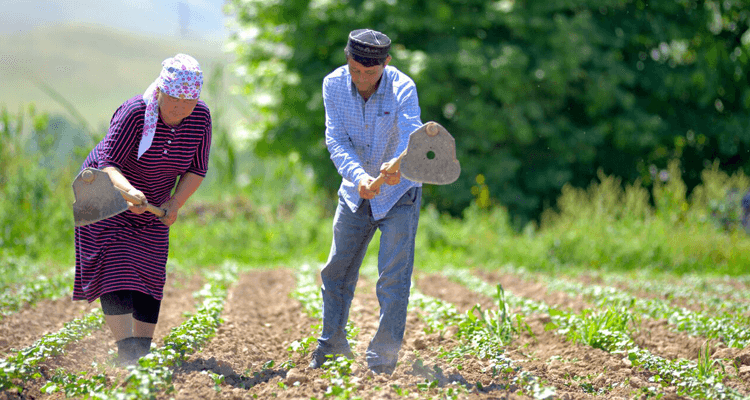 The Fairtrade Premium is an additional sum of money which goes into a communal fund for workers and farmers to use – as they see fit – to improve their social, economic and environmental conditions.
The co-operative has used the Fairtrade Premium to provide training and technical assistance to improve the quality of their crop and improve yield. As a result of the training, farmers are reporting better soil fertility and higher water retention within their farms.
The Premium has also supported other social and community projects.
Nurbek KJannazarov, Chairman of the co-operative, 'There have been many things happening since we became Fairtrade certified in 2008. We only had small amounts of Fairtrade sales by 2014, but we did not give up hope and believed we could do it and be successful – we did that. Since 2014, we sell 60 to 70 percent of our cotton under Fairtrade conditions.'
Where to buy Fairtrade cotton
Buying clothes made with Fairtrade cotton means you are supporting cotton farmers around the world.